Visitor Health Insurance for America
Are you traveling to the United States soon? In the case of long-distance travel, anything can happen. Purchase medical insurance for America to stay safe and at ease while you are on the road. Visitor health insurance provides much-needed peace of mind for you and your family. Given the costs of  Medical Care For Visitors In The USA, a sudden illness or accident can result in a great amount of debt. Furthermore, you may have limited treatment options without sufficient medical visitor insurance coverage in America.
In the event of a major medical emergency,  Visitor Health Insurance will cover hospitalization, doctor visits, testing, dental appointments, prescriptions, and more. With the right coverage, you may even be covered if you experience an acute onset of a pre-existing medical condition. Visitor Guard® can pair you with the perfect plan and service, matching you with coverage according to your age, health, budget, preferred level of protection, and other important criteria.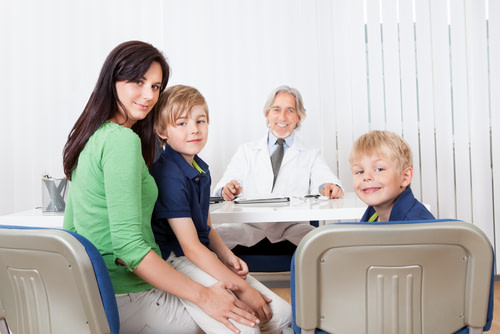 The Best Medical Insurance for America
If you have never shopped for visitor health insurance, you may have a hard time identifying the differences and key benefits of each plan. In fact, it can be hard just distinguishing the difference between the basic plan types. We're here to help.
First, let's consider the requirements. While the U.S. government doesn't require visitor medical insurance for America-bound travel, it's dangerous to travel to another country without adequate emergency coverage. Travel insurance is intended for use by non-US citizens, business travelers, tourists, non-immigrant visa holders, immigrant visa holders, K visa holders, missionary travelers, and the families of foreign visitors.
Most Comprehensive Plans Include the Following Coverage
Evacuation Insurance Coverage
Many comprehensive visitor medical insurance plans will cover Emergency Evacuation  and repatriation. If you happen to fall ill or experience a serious medical emergency, you may need to be evacuated. These costs can be astronomical without the appropriate coverage, so make sure you're covered in this critical area. Additionally, check to see if your insurance covers the repatriation of remains. This benefit provides coverage for the transportation of a person's bodily remains if an injury or illness results in death. Even limited (fixed benefits) plans typically cover medical evacuation.
Emergency Medical Coverage
Most plans cover emergency medical.  Atlas America Traveler's Insurance is a favorite among foreign travelers, and for good reason. Atlas plans cover hospital room and board, ambulance service, intensive care, and urgent care. You can review benefits in the Brochure
Acute Onset of a Pre-Existing Medical Condition
Pre-existing conditions and preventative care procedures are not typically covered by visitor medical insurance plans. But in the event that you experience a sudden flare-up of a pre-existing condition, you may be covered. Patriot America Plus is a great option for those seeking coverage for acute onset of pre-existing conditions. Review benefits in the Brochure However, it does not cover individuals over the age of 69.  Atlas America covers the acute onset of pre-existing conditions in individuals below the age of 70. 
Dental or Vision
Dental and vision are not typically covered by visitor insurance. However, some do. Be sure to look into specific dental and vision benefits when selecting your medical insurance coverage.
Travel Delays or Trip Cancellations
Most plans do not cover these benefits. Be sure to look over the details before purchasing a plan. If you're having trouble finding a plan that covers delays and cancellations, give us a call us at 804-325-1385 to speak with a member of our customer service team. They are standing by to assist you and answer all your questions.
Atlas America Insurance
$78 / mo
(for a 45-year-old with $50,000 plan maximum)
Hospitalization, ER, Dr. Office Visits, Prescription Drugs
Coverage for the acute onset of pre-existing conditions
Coverage for 5 days to 364 days
$15 co-pay for Urgent Care
Quote
Patriot America Plus Insurance
$79 / mo
(for a 45-year-old with $50,000 plan maximum)
Hospitalization, ER, Dr. Office Visits, Prescription Drugs
Coverage for the acute onset of pre-existing conditions
Coverage for 5 days to 364 days
Urgent Care – $25 copay and No Deductible
Quote
Comprehensive Coverage Plans vs. Limited Benefit Plans
Medical insurance for America travel can be broken down into two main plan types: comprehensive and limited benefit. Before choosing an option, you should decide whether you'll need a limited benefit plan or a comprehensive plan.
Limited Benefit Plans are more affordable than the Comprehensive Plans, however the later provides better benefits. The premium for a policy will typically be based on the option you choose- limited vs comprehensive along with the age, the number of days the coverage is needed, the policy maximum, and deductible you opt for.
Limited Benefit Plans 
Also known as fixed coverage, limited plans require the policyholder to pay a certain amount for medical costs, including procedures and doctor visits. If you need surgery, you would pay the difference between the cost and the fixed amount. Limited coverage is very affordable; however, it's limited in its scope. If you are young and healthy, this type of coverage might make sense. But if you are traveling around a lot during your visit to a foreign country, it's best to purchase comprehensive coverage.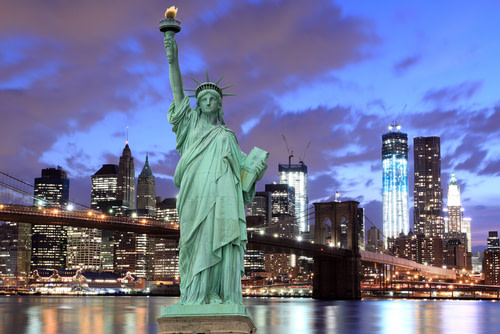 Comprehensive Plans
Do you need extensive coverage and added peace of mind? For most people, comprehensive coverage is the way to go. Generally, you will only pay a deductible and the company will handle 80% of the first $5,000 of medical expenses. From there, you should be covered entirely. If you are traveling beyond one small area, using public transportation, or have any history of medical issues, comprehensive coverage is a must.
Home or Abroad? Where to Purchase Medical Insurance for America
You may purchase visitor insurance for American travel in your home country. However, we advise that you purchase your insurance from the USA. There are a number of advantages to buying coverage within the United States. Here are just a few:
Better and more accessible customer support
aster claims processing due to familiarity and proximity
Far more plans available to foreign visitors
Fewer issues with the heavily regulated insurance industry in the USA
Support for the companies provided by the Better Business Bureau (BBB)
Make sure to go over the fine print carefully before purchasing a plan. Finding visitor insurance can be a confusing process. Contact  VisitorGuard® with any questions you have.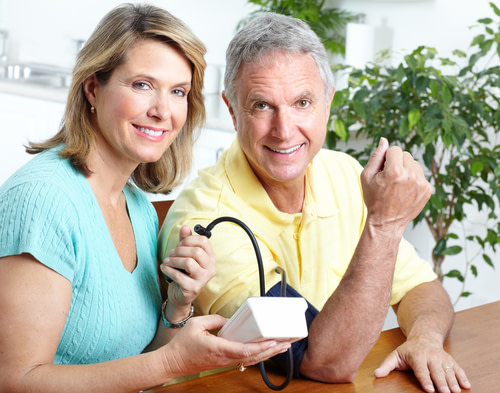 Benefits for Visitor Health Insurance for America
Hospitalization
Once your deductible is met, your plan will provide benefits up to your policy maximum for comprehensive policies or up to a pre-defined limit for a fixed benefit plan.
Doctor Visits
Your insurance can cover up to a chosen policy maximum for a comprehensive policy or a pre-defined limit for a fixed benefit plan.
Diagnostics
Certain plans offer coverage for diagnostic tests such as blood work, x-rays, MRIs and other procedures.
Prescriptions
Prescription benefits will cover a new prescription if it is purchased during the dates the policy is effective.
Dental
Some insurance plans offer dental coverage, so you'll be protected in case of an injury or pain in your teeth.
Pre-Existing Conditions
If you have an acute onset of a pre-existing condition, visitor insurance can cover this if you are under 70 years old.
Visitor Travel Insurance

Benefits from the time you leave your country for hospitalization, ambulance, evacuation prescription drugs, and acute onset of a pre-existing condition. No medical examinations required; Confirmations including ID Cards received immediately. Easy online application.

Quote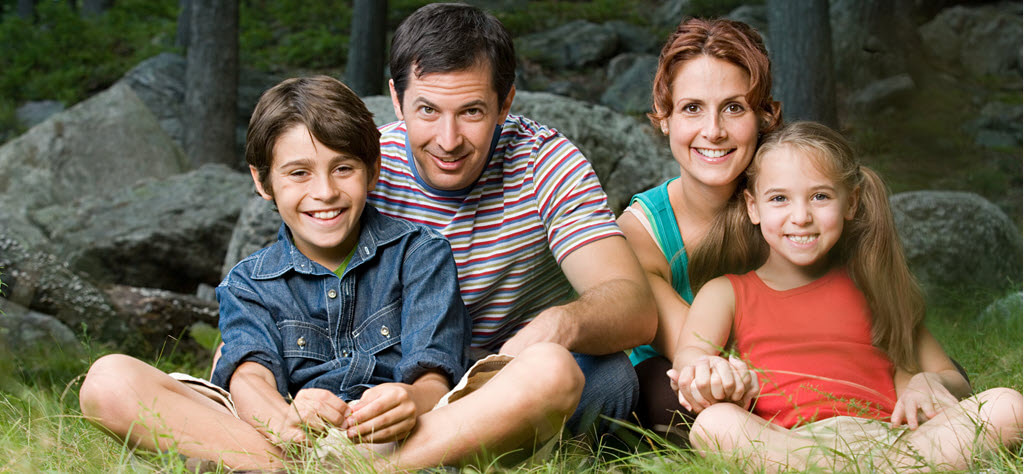 Visitor Health Insurance for America FAQ
There are various visitor medical plans available that you can choose from for parents visiting the US. The choice of insurance will depend on your specific requirements. You can choose a Limited benefit plan that probably might be more economical than a comprehensive plan but might not provide as much coverage. Depending on the age and if acute onset of pre-existing conditions coverage is required, you can probably want to consider a comprehensive coverage with better benefits. Each one's requirement is different, and it is a good to look at the benefits like policy maximum for illness and injuries, acute onset of preexisting conditions and PPO network that that visitor health insurance for America insurance plan follows.
Yes, a non-US citizen without a social security number can buy visitor health insurance. Though visitors to the US are not eligible for the Aetna, Cigna or Blue Cross Blue Shield plans, they are eligible for visitor health insurance plans. These visitors medical insurance plans are specially designed for non US citizens needing short term insurance while visiting the US or travelling outside their home country. Simply answer the questions on the top of this page, get a quote and compare the different options available for a non-Us Citizen without SSN needing health coverage while visiting US or other countries.
Though not mandatory, having a travel insurance for USA is highly recommended. Medical costs in the US are very high. In the event of medical emergency, hospitalization can be costly and can lead to a huge financial burden. Visitor health insurance can help with peace of mind while travelling outside your home country and in the US.
Every insurance defines a pre-existing condition differently. It is important to understand how pre-existing conditions are defined by the plan you decide to buy. All visitor health insurance follows the same general principle, stating that a pre-existing condition is something that existed at the point of buying travel insurance or some time before. Pre-existing conditions are defined as any illness, disease, injury, or other type of medical condition which you experienced before you bought travel insurance, and for which you sought medical advice or received a diagnosis, experienced symptoms, had treatment, or took prescription medication. Be sure to understand what the visitor health insurance for pre-existing conditions is before you decide on a particular plan.
Health insurance is America is not mandatory. However, the healthcare costs in the US are extremely high and could result in a serious financial burden if you do travel without health insurance. In case of emergencies, hospitals will not deny treatment however you will be expected to pay the full price of medical treatment cost you seek. Urgent Care and Doctor offices might ask for your insurance and might expect a full payment up front if you do not have a visit medical insurance.
More about Visitor Health Insurance for America
Tips for Visitor Health Insurance for America