Medical Evacuation and Repatriation for Visitors to USA
Who: Available to non-US students, faculty members, students on OPT, scholars, and their dependents engaged in international education or exchange programs in the US as long as they have a major medical academic health insurance plan. This program is applicable to inbound visitors; however, it is available only to valid visa holders (F1, J1).
What: Provides annual coverage for emergency medical evacuation, repatriation and assistance ONLY. The plan does not provide coverage for medical. The plan needs to be combined with an academic health/medical plan. The plan meets the US Department of State requirements for medical evacuation and repatriation.
Where: Provides coverage outside your home country in the United States.
Why is Medical Evacuation & Repatriation Insurance Good for Visitors?
Medical Evacuation arranges to medically transport a patient to an appropriate medical facility while Repatriation coverage ensures that a patient can return home to receive care. Repatriation of Remains arranges for the return of the deceased remains to the place of residence. Evacuation and Repatriation insurance can help secure your financial well-being in the case of an emergency. The plan can help protect you and your family from the crippling costs of evacuation or repatriation in the event of an untimely illness, injury, or death. If something happens on your trip, you can rest easier knowing that arrangements can be made—and covered—by On Call, an assistance company that provides extensive evacuation insurance coverage
You can review complete benefits in the Brochure
Plan Benefits: The plan provides Emergency Medical Evacuation and Repatriation (also known as Return of Mortal Remains) coverage. The plan includes Emergency Reunion for a Family Member to join the hospitalized Member and Return of Dependent Children coverage.
Emergency Medical Evacuation: If a Member is away from his/her permanent residence and is involved in an accident or suffers sudden illness, and medical treatment is not available in the opinion of the ON CALL physician, ON CALL will make arrangements and pay for transfer to the nearest facility capable of providing adequate care.
Repatriation of Deceased Remains: In the event of a Member's death away from home, ON CALL will render every assistance possible to obtain necessary clearances and arrangements for the return of deceased remains and pay such reasonable expenses associated with the return.
Emergency Reunion: If a Member is injured away from home and will be hospitalized for more than 7 days, and ON CALL has made travel arrangements for a parent or family member to join the Member ON CALL shall also make suitable hotel arrangements and pay for hotels and meals up to a maximum of $150 per day to a maximum of 5 days.
Return of Dependent Children: If a Member is hospitalized for more than seven (7) days, ON CALL will return the Member's minor children who are under 18 years of age and accompanying him/her on the trip, to their home, with an attendant if necessary.
Special Feature 1: Medical Monitoring: ON CALL performs, via telephone, monitor the Members' condition when hospitalized, and provide ongoing updates to the Member's family.
Special Feature 2: 24-hour Nurse HelpLine ON CALL provides Members with clinical assessment, education, and general health information which is performed by a registered Nurse Counselor as an assistance. The nurse does not diagnose Member's ailments.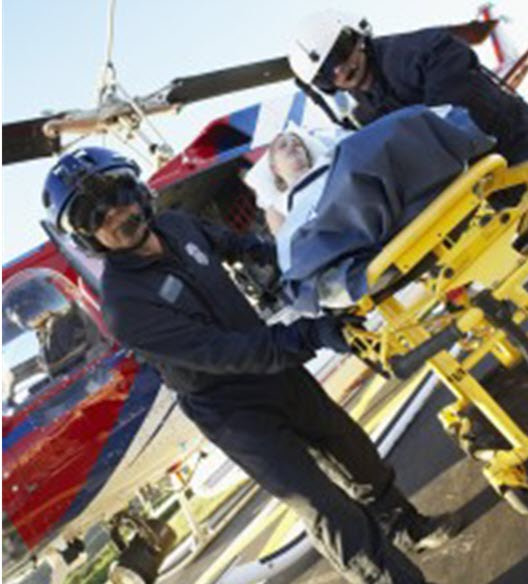 What Coverage and Benefits are offered by Medical Evacuation & Repatriation Plan?
As the name goes, the plan Medical evacuation and Repatriation only plan provides coverage for medical evacuation and repatriation. You must have a major medical academic health plan in order to purchase this plan. It is available to students, scholars, students on OPT, faculty members, and their families. It meets the visa requirements for J1, F1, and other visas where the US government requires this kind of coverage in addition to a Major Medical plan. The plan also provides some Assistance Services along with the medical evacuation and repatriation coverage. The plan is an annual plan.
Coverage Highlights:
Choice of up to $50,000 or $100,000 Emergency Medical Evacuation
$50,000 for Repatriation of Remains
Up to $2,500 joining of Family Member Accommodation
Up to $2,500 Return of Dependent Children
Benefits of Medical Evacuation & Repatriation Plan
Benefit
Coverage Amount up to 64 years
Coverage Amount above 64 years
Emergency Medical Evacuation/Repatriation
Choice of $50,000
or $100,000
Choice of $50,000
or $100,000
Emergency Reunion
$2,500
$2,500
Return Of Dependent Children
$2,500
$2,500
Repatriation of Remains/Return of Deceased Remains
$50,000
$50,000
What is the Price or Cost of Medical Evacuation & Repatriation Plan?
The pricing is dependent on the following factors: Premium will be based on the number of members on the policy and what plan limit you opt for.
Plan Limit: You can choose from two options – $50,000 and $100,000
Age:

Coverage Days: The is an Annual coverage and is valid during your enrollment in a participating College or University or teaching program, if the required fees for coverage have been paid.
Medical Evacuation & Repatriation Plan Price Table
| Age | Policy Max Limit $50,000 | Policy Max Limit $100,000 |
| --- | --- | --- |
| From 50 to 59 years | $75 per person | $90 per person |
| From 60 to 64 years | $75 per person | $90 per person |
| From 65 to 69 years | $75 per person | $90 per person |
| From 70 to 79 years | $75 per person | $90 per person |
Premium shown is annual premium per person
FAQ: How does Evacuation and Repatriation Plan work?
This Policy provides coverage to non-US citizens who reside outside the USA and are traveling outside of Their Home Country to visit solely the United States, or to visit a combination of the United States and other countries worldwide. The Insured must arrive in the USA before traveling to other countries. This Policy is not available to green card holders in the USA. This Policy is not available to anyone age 90 or above. Coverage in countries outside the USA and your Home Country is available for up to 180 days during your Policy Period.
No, medical is not included in the coverage. Member are required to have a major medical academic health insurance plan to be eligible for this plan.
The application will need the name, date of birth, visitor's home country address, passport country, and a valid email address to send the insurance documents. If you do have the passport number, you can enter it. A valid credit card will be required to complete the purchase.
Once the application is submitted, an email will be sent to the email address provided on the application which will include links to download the ID card, and Certificate wording.
In the email, you can click on the ID Card tab next to your name, download, and print your Id card.
The plan is an annual plan and can be bought as such. At the end of the one year, you can purchase a new plan. The same plan cannot be renewed.
Once the policy is purchased the Medical Evacuation and Repatriation Plan cannot be cancelled or premium refunded.
Please call the following for Emergency Assistance and Claims filing
ON CALL International
In the US: 1-800-689-1896
Outside the US: Call Collect 1-603-898-9159
Plan Administrator:
Trawick International
PO Box 2084 Fairhope, AL 36533
Phone: 1-888-301-9289
Fax: 1-251-666-1806
The plan is not Underwritten but is an Assistance plan. On Call International is the assistance company that handles the Evacuation and Repatriation along with Trawick International.
Medical Evacuation & Repatriation Coverage Insurance -Comparable plans
Reviews of Medical Evacuation & Repatriation Coverage Insurance
Sign up to join the conversation
Add your comment by signing in or signing up.