Can You Buy Dental Insurance for Visitors and International Students on F or J Visas?
Many travelers to the US visiting relative and friends or who come travel to the US for studying or research either as an international student of Exchange visitor buy visitors insurance but often don't realize that the visitors insurance plans are medical plans and have no or very little coverage for dental emergencies depending on the plan.
Most visitors health insurance plans include coverage for dental injury or may have little coverage for sudden pain for sound natural teeth.
There are two options that you can consider. One plan provides you with a choice of Dental and/or Vision. You can apply online for the plan and pay on a monthly basis.
The second option would be medical with some coverage for dental. If you are a student on an F or J visa and require medical along with some dental, the Patriot Exchange insurance is a good option to consider.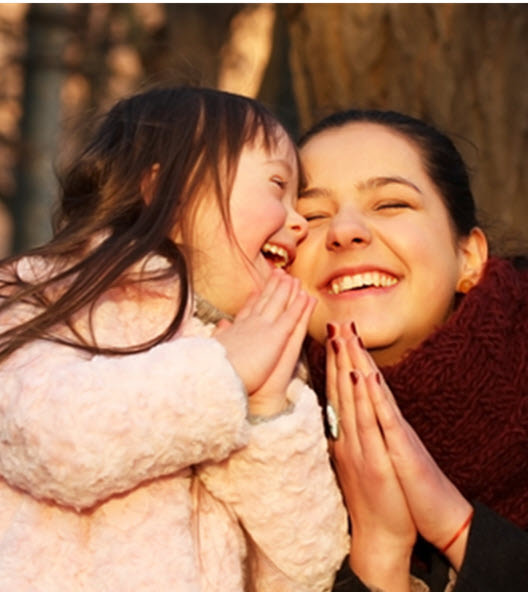 Dental Insurance for Visitors and Students
Dental insurance
$20.00 / mo
Basic Plan
Choice of Essential, Advantage and Advantage Plus
No waiting periods on most of the services.
No enrollment fee
Benefits include Preventative, basic, major and Orthodontic services
Quote
The Primestar Dental Plan is available for visitors and US residents. Coverage for individual 18+ (including seniors) for office visits, routine cleanings, x-rays, sealants etc. Brochure
Medical & Limited Dental Coverage
$48.00 / mo
For a 24 year old with $50,000 plan maximum
$500 for dental injury due to an accident
$350 for sudden dental emergency
Hospitalization, Dr office visits, Prescription drugs
Meets J1 visa and most US university requirements
Quote
Patriot Exchange Plan is ideal for international exchange students and scholars on F, J, or M visas. The plans dental+medical combo protection is mainly medical with limited dental benefits. The plan meets visa & school requirements. Brochure
Dental and Medical Plan Cost
Age

Plan Medical Limit

Dental Insurance Premium
(per month)

Less than 29 years




$100,000

$44

30 to 49 years

$100,000

$61

30 to 59 years

$100,000

$132
Dental and Medical Plan
Patriot Exchange provides comprehensive per injury/sickness health insurance and meets the requirements as per the US government's J visa medical insurance specifications and is popular with international students on the F visa as well.
When insured through the Patriot Exchange Standard plan the cost of emergency dental treatment and dental surgery procedures necessary to restore or replace sound natural teeth lost or damages in an accident can be covered as per the Schedule of benefits. These visitors dental insurance plans provide coverage for the necessary treatment for sudden, unexpected dental pain up to a limit of $350. You can review the benefits in the Brochure.
You can get a quote as well as Apply For The Patriot Exchange Insurance within a few minutes and receive your insurance documents to the email address you provide.
Dental Insurance through ACA and Employer
If you are a U.S. citizen, you can also obtain dental insurance through the Affordable Care Act.
Because the ACA makes offering healthcare mandatory for employers, you may wonder whether having dental insurance is required by law. The short answer is that for you the person securing insurance, you do not have to purchase dental insurance. However Dental Insurance Must Be Made Available to children as part of the Affordable Care Act. But just because it is available to you does not mean you have to purchase it. Dental insurance does not have to be made available to adults as part of the ACA.
When purchasing through the ACA, you can only buy a dental insurance plan when also buying a healthcare plan. If buying through an employer, you can buy dental insurance without also buying health insurance. If you are buying a plan like the Primestar Dental Plan and Patriot Exchange Plan, then you can make your purchase at any time, regardless of whether your employer or the ACA is having an enrollment period.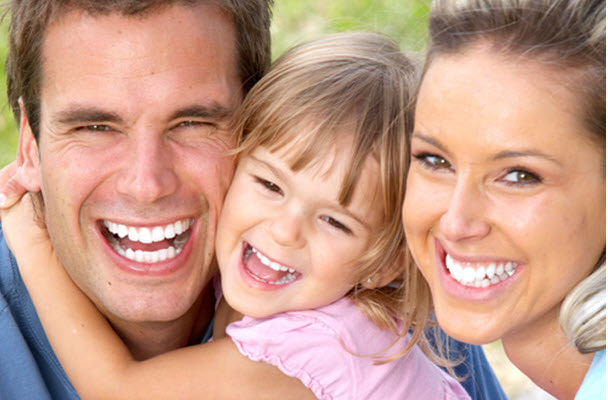 If you are obtaining dental insurance through your employer, you will basically have two opportunities each year to purchase it. One is during your employer's annual open enrollment period, and the other is if you were receiving insurance through your spouse's employer but something changes in their employment status. Outside of those two events, your employer will not offer you dental insurance, but you can find a plan on your own and opt into that.
How to Apply for Dental Insurance
Check Available Plans
Enter your zip code to see available plans catered to your specific needs
Compare Plans
Compare insurance plans considering pricing, coverage amount, benefits, and exclusions.
Apply For a Plan
Purchase a plan by completing the application.
Email Confirmation
Receive the insurance confirmation to the email address
How Dental Insurance Works and Where to get Dental Insurance
Dental insurance works similar to health insurance. You pay a monthly premium so that the insurer helps cover the costs of office visits for routine checkups to major care needs. Most insurance policies identify a "network" of dentists who are willing to accept your dental coverage. If you choose one of the dentists in the network, then most or all of your visit can be covered by the insurance plan. But if you pick a doctor outside of the network, you will not be able to save money with the plan.
For most people, dental insurance is obtained through their employer. This allows them to get coverage at a low rate as their employer is purchasing care at a large scale. But if your employer does not offer dental coverage, or if you are visiting the country temporarily, then you may need to find insurance for dental coverage on your own. You can now consider the Prime Star dental insurance plan and purchase a policy even without the help of an employer. This will allow you to find the plan that is the best fit from both the perspectives of how much coverage you need and how much you would like to pay, making it easy for visitors to the U.S. to get dental insurance
Prime Star Dental Insurance
The Primestar dental plan offers affordable dental coverage for US residents and visitors who are at least 18+ (including seniors) and their dependents. Coverage is provided for preventive, basic, and major dental services.
The Primestar Dental Plan has choices of Essential, Advantage, and Advantage Plus options. The policy also offers an option to add Primestar Vision at an additional cost with immediate coverage for eye exams, lenses, frames/contacts, and standard vision services. See More.
PrimeStar Vision Insurance Plans Offer:
No waiting periods for immediate coverage
VSP or EyeMed networks for the greatest savings
PrimeStar Dental Insurance Plans Offer:
Two dental exams and cleanings per benefit year
Up to $2,000 Maximum Benefit
The Ameritas ​Dental ​Network, one of the largest in the nation
Cost and Services Covered
The out of pocket cost, meaning what you would pay without insurance, for a dental checkup is around $300. That is a simple checkup, and that assumes you don't need any additional services. You should probably visit the dentist for a checkup twice per year, so you're already spending $600 and once again that assumes there are no problems with your teeth to address. The average plan costs $350 per year, so you can see right away where you can save money by investing in a good dental insurance for students plan.
Dental insurance plans listed here cost either $20 or $48 per month, with $20 representing dental insurance only and the $48 price representing both dental and health coverage.
Like medical coverage, you will generally need to pay copay or coinsurance fees for office visits under dental insurance plans. The amount you pay will vary based on the plan you have and whether you use an in or out of network provider. Using an in-network provider will keep your coinsurance costs low, but opting for out of network coverage will result in your paying the full amount for coverage out of your own pocket.
As with coinsurance, the amount of your deductible will vary based on what plan you have. But beyond the deductible, it is important to understand annual and lifetime maximum benefits. One of the unique things about dental insurance is that unlike health insurance programs that typically cover everything after a deductible has been covered, dental plans have annual maximums that place a ceiling on how much an insurer will pay in a year. Visitor Guard insurance plans have maximum benefit amounts ranging between $1,000 and $2,000 based on the plan that visitors select.
There are a variety of potential issues that you will want to make sure the insurance plan you choose covers.
Visitor Guard® plans also offer orthodontic coverage, so adults and children can get braces if needed. Invisalign is now covered by some insurance plans. Visitor Guard® insurance plans offer visitors to the U.S. the chance to receive teeth straightening services with 50% of the costs paid by the insurer after nine months of owning the policy.
Oral surgery is covered by dental insurance plans, though the amount you will pay varies based on the terms and conditions of your policy. The Visitor Guard plan covers 50% of oral surgery costs after 9 months.
Of course not every dental need will be as major as oral surgery or orthodontics. Getting a cavity filled can cost anywhere from $132 to $1,123 depending on what sort of material is used for the filling according to FAIR Health. A dental insurance plan for visitors like the Visitor Guard® plan covers 50% of that expense on the first day of owning the policy, and 80% after one year of having the policy.
Dental Insurance

If you are visiting the U.S. for school or work, dental insurance is a wise investment. With the right plan, you can keep monthly costs manageable while saving yourself significant expenses in the long run. Plans like those offered by Visitor Guard offer a perfect option for you.

Purchase Now
Dental Insurance FAQ
When you sign up for the dental plan you will pay monthly premiums. Every month your credits card will be charged the monthly premium. In the event you no longer require the plan, you can send a written request to cancel the plan at cs@ameritas.com  
Yes, you can sign up only for dental insurance. If you require vision coverage as well, you can add vision coverage when you sign up.  
It usually takes 3 to 4 days for processing the paperwork. Please call the Administrative team at 800-300-9566 or email cs@ameritas.com 
You can visit any dentist, in- or out-of-network. Family members are free to visit different providers. 
 Find a Dental Provider near you. 
 The Ameritas Dental Network is one of the nation's largest and can provide a discount of 25- 50% than their regular rates which can lower your out-of-pocket costs. 
Claims can be submitted to Ameritas at: 
Group Claims 
PO Box 82520
Lincoln, NE 68501   
or by fax at 402-467-7336 or email group@ameritas.com  
More about Dental Insurance
Tips for Dental Insurance