International Student Insurance Reviews, Features, and Benefits
International Student insurance plans are intended for international students on F1, J1 or sometimes M1 visas seeking coverage while studying or participating in an exchange program. Each visa has different requirement for insurance and each plan has an eligibility requirement which may not work on all visa types. If you are looking for international student insurance plans that are economical and yet provide excellent health coverage, you have come to the right place.
Many universities offer medical insurance coverage for international students. However, the premium for this insurance is usually high and might not fit your budget. You can shop for a plan from outside the university. As a F1 visa holder, many universities or colleges, require you buy an insurance plan that meets the requirement laid down by the school. If you do not opt for the plan that your University offers, you will need to submit a Waiver Form stating that the minimum requirements per the school are met by the insurance plan you buy outside the school. Visitor Guard® can help match you with an insurance plan that best fits your needs per your visa status and also help with the Waiver Form.
The following benefit overviews and international student insurance reviews should help you understand the insurance features and find the coverage option that makes the most sense for you. Read on to get an experience-based view of the best international student health insurance to the USA.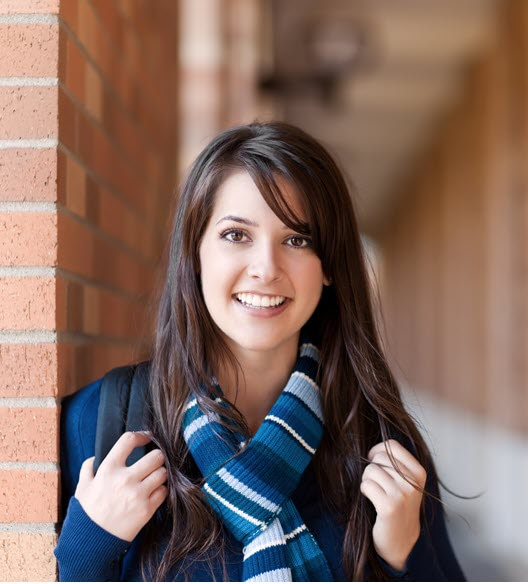 Key Benefits for an International Student Health Insurance
There are key benefits that the international student insurance and college student insurance provide and understanding these best-in-class benefits for an international student is important. Be sure that your plan covers most of these before purchasing. These benefits should be included in your plan if you hope to feel safe and secure. Before you sign up for any insurance policy, you will want to check your university's insurance requirement. You will have to buy a plan that meets those requirements. If there is no requirement then look for policies that cover extensive medical care and emergency transportation. The cost of medical care and ambulance transportation is astronomical in the US. Look for a plan with a minimum of $100,000 or more in emergency medical coverage. The best international student insurance will cover you for inpatient (hospitalization and surgeries) and outpatient (doctor visits, Urgent Care visits, Student Health Center visits) medical benefits, medical evacuation and repatriation insurance, mental health and substance abuse and more. Also, look for plans that cover sudden onset of a pre-existing condition or have a waiting period for pre-existing conditions. It is also a good idea to see what plan can offer coverage for pregnancy if required. It is important to see if the plan is renewable for the number of years you will are enrolled in classes.
Medical Benefits of an International Student Insurance Policy
Medical Limit (Hospitals & Doctors)
Plans with a range of medical maximum options $50,000 onwards providing coverage for inpatient and out patient visits.
Evacuation Benefits
All international student insurance plans cover medical evacuation, the maximum covered ranging from $50,000 to $500,000 lifetime maximum.
Repatriation
Repatriation benefits vary with plan, and the maximum covered range from $25,000 to $200,000 for the return of mortal remains or for local cremation/burial.
Mental Health and Substance Abuse
Many of the plans provide coverage for a mental, nervous, or emotional Illness that generally denotes an Illness of the brain with predominant behavioral symptoms; an Illness of the mind or personality, evidenced by abnormal behavior; or an Illness or disorder of conduct evidenced by socially deviant behavior.
Deductible
Most plans have a deducible of $50 or $100 per injury and sickness. The deductible is typically waived and a minimum copay of $5 sometimes applied, if first treated at a Student Health Center.
Co-insurance
Many plans pay 100% up to the chosen policy maximum per injury/sickness in network (once the deductible has been met). Others cover 80% of the first $10,000/$25,000 and 100% there after.
International Student Insurance Plan Reviews
Sign up to join the conversation
Add your comment by signing in or signing up.
A Look at International Student Insurance Popular Plans
Which plan makes the most sense for you? You don't have to take our word for it. Let's take a look at the top plans and see what people are saying about the coverages, features, benefits, and overall customer experience.
Patriot Exchange Insurance
$47 / mo
for a 24 year old with $100,000 plan maximum and $500 deductible
Policy Maximum choice of $50K, $250K, $500K per injury or sickness
$100 deductible per injury or sickness
100% coverage after deductible
Student Health Center $5 co-pay per visit
Pre-existing conditions coverage available to U.S. and non-U.S. citizens (limited to $500 a year with $50,000 lifetime maximum after 12 months of continuous enrollment)
Optional Adventure sports rider
Get Quotes
Patriot Exchange Insurance
Patriot Exchange Insurance is an affordable and comprehensive student medical insurance plan that provides coverage to students traveling outside their country of residence. The plan offers per incident coverage. After the deductible, Patriot Exchange pays 100% up to the policy maximum. It's also renewable and cancellable (full refunds are offered before coverage date begins).
Highlights:
Comprehensive medical insurance for students studying abroad or participants of cultural exchange programs
After the deductible, 100% coverage up to chosen policy maximum for eligible expenses.
All claims handled in the United States 
Plan be renewed a minimum of (5) days for a maximum of 48 continuous months
Limitations
Available only till age of 64 years
No coverage for pregnancy
Additional Ratings
Rated A (Excellent) by A.M. Best
Great customer feedback online
Study USA Insurance
Study USA is an affordable and comprehensive student medical insurance plan that provides coverage to students traveling outside their country of residence. The plan offers per incident coverage. To be eligible for the Study USA health insurance you must be a full-time international student taking classes. You can stay on the plan up to maximum of 4 years as long as you are a full -time international student. The plan has a choice of coverage levels based on your needs and budget. Study USA insurance plan meets the requirements of most universities for international students on an F1 visa. You are eligible for the plan as a J-1 visa exchange student.
The Highlights:
Comprehensive medical insurance for Illness and Medical Expense Protection
Choice of coverage levels for your needs and budget.
COVID-19 coverage (Plus, Preferred and Platinum plans only)
Emergency Health Care
24-Hour Assistance Services
Emergency Medical Evacuation
All claims handled in the United States 
From 30 to 364 consecutive days of coverage, renewable for up to 4 years.
Limitations
Not all options offer coverage for Dental
Excludes drug and alcohol abuse
Additional Ratings
Rated A (Excellent) by A.M. Best
Great customer feedback online
Study USA Insurance
$47 / mo
for a 24 year old with $100,000 plan maximum and $500 deductible
Policy Maximum choice of $100K, $300K, $500K per injury or sickness
Choose from 4 options: Basic, Standard, Preferred, Platinum
$25 to $250 in network deductible depending on the option
Dental coverage with Preferred and Platinum options
Optional Intercollegiate, Interscholastic, Intramural or Club Sports on the Platinum
COVID-19 coverage (Plus, Preferred and Platinum plans only)
Maternity Care for Covered Pregnancy on Standard, Preferred, Platinum
Get Quotes
ATLAS AMERICA
$76 / mo
For a 45-year-old with $50,000 plan maximum
Hospitalization, ER, Dr. Office Visits, Prescription Drugs
Coverage for the acute onset of pre-existing condition
Coverage for 5 days to 364 days
$15 co-pay for Urgent Care
Get Quotes
Atlas Travel Insurance – Also for Students on OPT
Atlas Travel Insurance is a comprehensive insurance for students designed to provide medical coverage for students while traveling outside their home country. Students who are non-US citizens can consider the Atlas America plan for coverage in the US while students who are US citizens or non US citizens needing coverage outside the US can consider the Atlas International insurance. This insurance covers the acute onset of pre-existing conditions within predefined limits. Within the PPO network, and after the deductible, Atlas covers 100% up to the policy max for injuries or illness covered in the plan. The plan can be purchased by students who are on an OPT status.
The Highlights:
Cancelable and refundable if there are no claims
Covers acute onset of pre-existing conditions for up to 2,000,000 for those under 70 years of age
Claims handled in the USA

Limitations
Coverage limited to 364 days; however, the policy is renewable
Emergency room coverage has limitations
Pre-existing condition coverage is limited to acute onset and must be treated
Additional Ratings
Rated A+ by Standard & Poor's
Great customer feedback online
International Student Insurance

Benefits for hospitalization, ambulance, evacuation, prescription drugs, mental health, pregnancy, and a pre-existing conditions. No medical examinations required; Easy online application. Confirmations including ID Cards received immediately. Waiver forms completed and sent to your University after purchase.

Ready to purchase your international student insurance? Find out more about International student insurance and College student insurance. Or give us a call at 1-804-325-1385.

Get Quote
International Student Insurance Reviews FAQ
Firstly, you will have to confirm with your University if you can purchase a plan other than the schools provided insurance. If you can then you will have to check if you need to meet any insurance requirement. Based on the requirement, you can look at the plans available that meet the requirement or simply email us the requirements and we will be happy to match a plan that meets all the requirements. If there are no requirement to be met, then simply compare the plans by answering a few questions on the top of this page and simply choose a plan that provides you good coverage for inpatient as well as outpatient services for hospitalization. Intensive care, surgery, and prescription drugs.
First let's understand what PPO means. PPO stands for Preferred Provider Organization. A group of providers (hospitals, doctors, Urgent Care, Labs etc.) come together and become a part of this network. So, what is the advantage of having a plan with a PPO Network? Providers in the network can only charge the negotiated rates. You do not have to pay the full URC prices in your zip code area if you have an illness or injury. Also, as the providers are part of the network, they are usually equipped to bill the insurance company directly. With direct billing, you do not have to worry about submitting claims. Hence there definitely is an advantage to you to choose a plan that has a PPO network and to go to providers in the network in the event of an illness or injury.
Every policy has a maximum number of days that you can be on the plan. As a F1 visa international student if you are going to be in school for 2, 4 or more years it is best to buy an international student insurance that can be renewed for the entire number of days. With a new policy, your deductible, any preexisting waiting period, and coinsurance will have to be met again. Pre-existing exclusions will apply with a new policy.  
Let us consider an example to understand the difference between renewing a policy and reapplying for a policy. You have a policy for one year. During this time, you were had an injury and you were treated for a broken bone. The injury healed and everything was going alright when then your policy expired, and you bought a new policy. Suddenly there is a relapse of the injury and you need to see the doctor again. Now with the new policy this can be considered a preexisting condition and will be excluded from coverage.  However, if the policy was renewed, then you would still be on the same policy and the incident would not be considered a pre-existing condition