Buy Term Life Insurance USA
Visitor Guard® is mostly known for its travel insurance plan or the Expat health insurance plan. However, it is also the leading insurance company providing term life insurance. Just like having insurance while traveling, it is necessary to have term life insurance for investment purposes and to help your family in the future or after your death.
As Visitor insurance policies are mandatory for all foreigners who travel to the USA, we at Visitor Guard® have curated a broad spectrum of visitor health insurance policies that covers any foreign national's medical expenses while visiting the USA.
Life insurance is a simple transaction. Monthly payments are remitted to a life insurance company in exchange for a policy that provides death benefits, or a guarantee of a coverage amount, to be paid to dependents named in the transaction. When premiums lapse, the policy does as well.
If you cancel your life insurance policy, you will not get any of your paid premiums back. With a Term life policy, you won't get any refund or cash if you cancel your policy or let it lapse.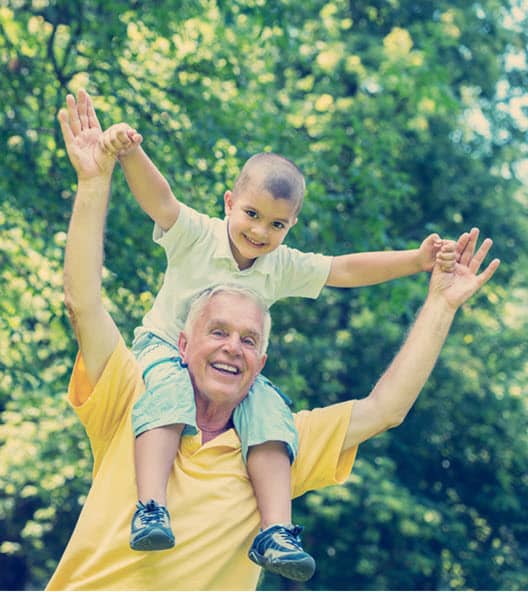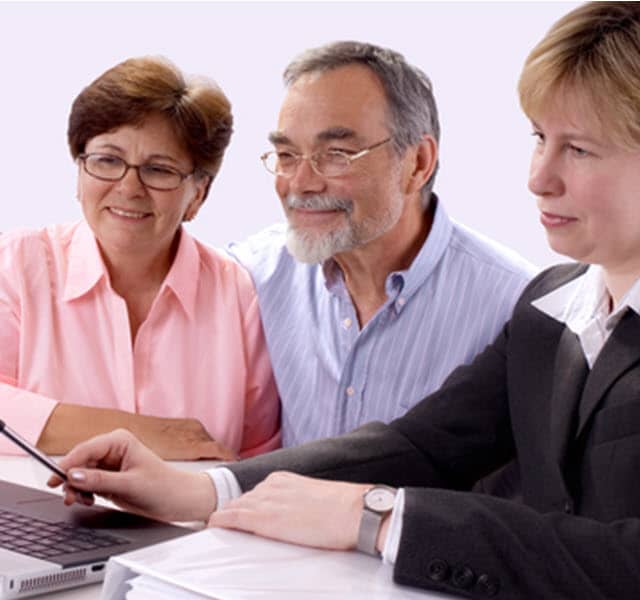 What is Term Life Insurance?
Term life insurance is a life insurance plan that provides coverage for a certain (or specified) 'term' or the years. If the policyholder dies during the specified period, the beneficiaries will receive the death benefit. It is much less expensive than the permanent life insurance plan.
The necessity of the term plan is to protect and provide financial help to the family members after death. Also, the term life insurance plans are simple transactions with a lesser amount to pay.
Term Life Insurance is a valuable asset for persons who have heavy financial burdens that are expected to drop off over time, such as young children who age and will be able to fend for themselves at the completion of a Term Life Insurance policy, or a mortgage that will be paid off. The purchaser of a Term Life Insurance policy should shop for one that provides the option to be modified to a permanent, or 'whole life' policy at the completion of the contract. The buyer should expect the price adjustment to be significant due to age.
Benefits of Term Life Insurance
We aim to focus on providing you the best financial security and a plan that will secure your loved ones as well. Let's read the benefits of the Term Life Insurance.
Lower Premiums: The term life insurance plan doesn't hold any cash value, so the premiums are lower and affordable for everyone.
Flexibility: You can customize the period of the term life insurance, unlike a whole life insurance plan. It can be for 5 years, 10 years, 20 years, etc.
Best for Younger Clients: As the premiums are low and can be extended up to as many years as you want, the younger clients will be at a benefit.
Easy to Understand: Understanding the term life insurance policy is simple and easier, as it doesn't have many regulations or medical exams to cover.
Conversion Options: Don't worry, if the coverage is about to expire and you can always convert it into a whole life insurance plan as well.
Why choose us for Term Life Insurance?
Here at Visitor Guard®, our goal is to provide the best of insurance plans and services as per your requirements. Let's see a few reasons why choose us for a term life insurance plan:
Affordable Rates: The term life insurance plans are available at affordable rates so that anyone can enroll for them.
Worldwide Presence: We have a worldwide presence, and provide a term life insurance plan in the USA as well.
Seamless Process: It is easy to process for the term life insurance plan. You will only have to fill the form online.
Quick Claim Reimbursement: We provide quick reimbursement once the report for the claim is made.
24*7 Customer Support: With our 24X7 customer support, all your queries will be solved at the earliest.
Traits Specific to Term Life Insurance
Term Life Insurance is a policy that provides coverage for an interval of time, or 'term'. It may be purchased for various stretches of time including five, ten, twenty, or even forty-year 'terms'. If the insured passes away, under agreed-upon conditions as stated in the policy, then benefits are paid to dependents. However, if the individual is alive at the end of the term, he or she must either renew or convert the coverage to remain insured.
Term Life Insurance has its pros and cons. It is most beneficial under specific circumstances, and to meet certain needs. Its limitations should not be overlooked. Consider the following aspects of a Term Life Insurance policy.
It has no cash value.
It is temporary in length and duration.
Premiums are constant.
Death benefits are constant.
It may or may not come with various 'riders' or exceptions.
It may or may not come with conversion options.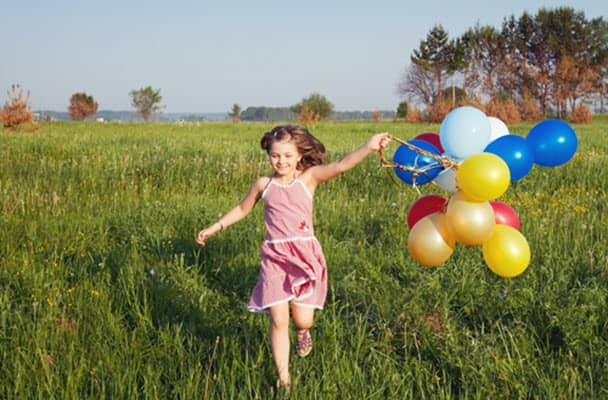 No Cash Value
Certain types of insurance policies accrue cash value over time. This means that with each premium made a portion of the payment is used to cover the costs of the policy payout should that be necessary, the overhead costs of carrying and maintaining the policy itself, and a separate cash value account where a portion of the premium will accumulate financial worth.
In the case of Term Life Insurance this does not happen, and, except under specific predetermined circumstances, no dividends or access to paid premiums should be expected.
Temporary in Length and Duration
As the title of this form of insurance indicates, Term Life Insurance is not permanent. This allows premiums to remain less expensive than the various alternatives, such as whole life. Remember, the aim of Term Life Insurance is to assure money will be available to meet debts or financial obligations of a limited nature.
Term Life Insurance is especially valuable as replacement income if the person who is insured dies and the family is left with fiscal obligations.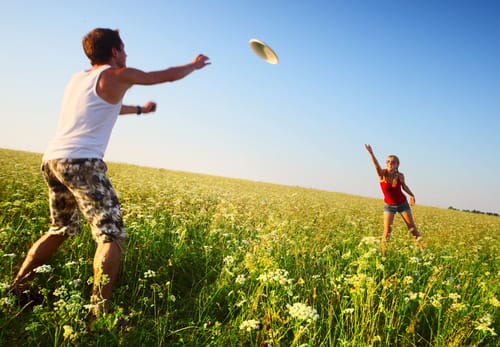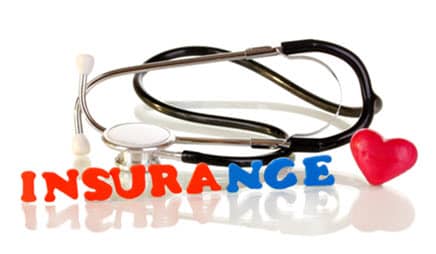 Consistent Premium Costs
The cost of the premium remains the same throughout the course of the policy. This is usually beneficial, as long as the insured understand renewal costs at the end of the term can be prohibitive, and, perhaps, out of reach. The purpose of Term Life Insurance is to only guarantee income for the specific time period of the enacted insurance.
However, when purchasing Term Life Insurance, the buyer should understand that premium amounts may vary according to the duration of the policy. In other words, payments for ten, twenty, and thirty-year term policies will likely differ, even significantly, and this is a variable that should be taken into consideration at the time the policy is purchased.
Riders
A rider incorporated into an insurance policy of any type amends the terms of the coverage. It may allow for additional payouts according to specific circumstances, such as accidental death, or it may restrict coverage for identified conditions. A common example of this is the negation of a policy in the case of suicide.
While the addition of riders may increase the cost of a policy, there is also the possibility that restrictions of modifications may prevent the addition of a rider, as well. It is up to the individual who is buying the policy to familiarize him or herself with all of the available riders and waivers.
Consistent Death Benefits
Death benefits are unchangeable as well. This means that the insured will receive the same payout of the policy at death no matter how long the policy has been in effect. Often, individuals who buy Term Life do so in lockstep with the cost of a mortgage that amortizes over time, so that as the cost of the mortgage decreases, the available monies can be applied to other needs.
Conversion Options
Conversion options are alternatives that are offered by the insurance company to modify the policy at its completion for a different type of coverage, such as whole life. There are several parameters to this option, including the fact that the insurance company must have conversion choices, such as a permanent life insurance product, available.
Limitations on 'convertible' options may include such things as an expiration time period for the process. For example, after a certain length of time, conversion for any reason would not be permissible, and a different policy would need to be purchased.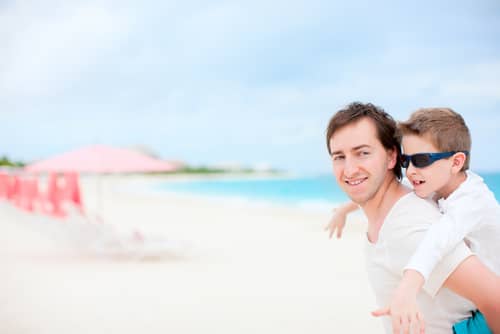 Term Life Insurance Costs
As with most consumer products, the cost of a Term Life Insurance policy depends on a variety of factors including, but not limited to payment terms.
the age and health of the individual seeking insurance
family history
the amount being sought as coverage
the desired duration of the policy
the occupation and hazard level of the person to be insured
desired riders
Because the cost of a policy is determined by statistics, it makes sense that an insurance company would need to know basic information such as the age and health of the person seeking a policy, as well as a family medical history to identify the potential for pre-existing conditions.
Moreover, the type of employment prospective customer practices is very important. If an individual is involved in a high-risk occupation, such as 'skydiving instructor', he or she should expect the premium to be higher than, for instance, and actuarial.
Finally, the desired amount of coverage will help to determine the cost of the policy, as will any riders. Payment terms can be modified by month, bi-annually, or annually.
Buying Term Life Insurance Policies
There are several ways that Term Life Insurance can be purchased. Policies are available in increments of ten, twenty, or thirty years, and are available online, through an agent, or directly through an insurance agency.
The policy almost never goes into effect immediately, although it is possible to have a 24-hour turnaround time. But, it is just as likely it will take anywhere from four to six weeks. Payment methods range from cash to check, and credit card to bank draft. You can also pay monthly, quarterly, bi-annually, and annually according to what suits your financial needs.
The process of obtaining Term Life Insurance usually begins by filling out a request for a rate quote, which can be done online. This is the best option because you are able to compare quotes from a variety of insurance vendors, comparing and contrasting each according to your requirements.
Be prepared to devote a block of time to complete the application, as it can take anywhere from just a few brief moments to several hours, depending on your age, health, and family considerations, and the amount of coverage you are requesting.
Among the questions, you are sure to be asked are name, date of birth, and gender, to height and weight, address, annual income, employment, lifestyle habits such as smoking and drinking, health-related questions, medical status, and current policies you may have in place. Upon receipt of the completed application, the insurance company will schedule a medical exam to better determine your state of health, and viability for Term Life Insurance. Obviously, it is more sensible to purchase insurance when you are young and healthy. That way you are put into a pool of purchasers that will ensure a better cost to you.
It is important to note that honesty is essential when completing the application. Be clear about any pre-existing conditions. This will likely raise the cost of the premiums, but with regard to Term Life Insurance, you are also able to choose higher death benefits as a way to offset this.
And, remember, even if you are a social smoker or drinker (only occasionally indulging) you must disclose this. It would be shocking to discover your policy was ineffective because you failed to be completely forthcoming.
Top-Rated Insurers & Underwriters
While there are quite a few life insurance companies, and administrators, in the United States, there are a few that have garnered the most notable of reputations. These include AIG, American National, Assurity, Fidelity Life, Pacific Life, Phoenix, Protective, Sagicor, Lincoln Financial Group, and United of Omaha.
Underwriters evaluate the risk to determine the potential for profitability of a policy, set a price, and establish premium costs to request in exchange for assuming the risk. Underwriting is the 'heavy lifting' of insurance, and they may ultimately restrict or deny coverage if they deem the risk to be too great. Underwriters that are highly regarded in the business include Petersen International Underwriters, National General, and the IHC Group.
If you are in the market for insurance, you should take the time to become familiar with the various insurance companies and their underwriters, and the ratings they receive from stakeholders.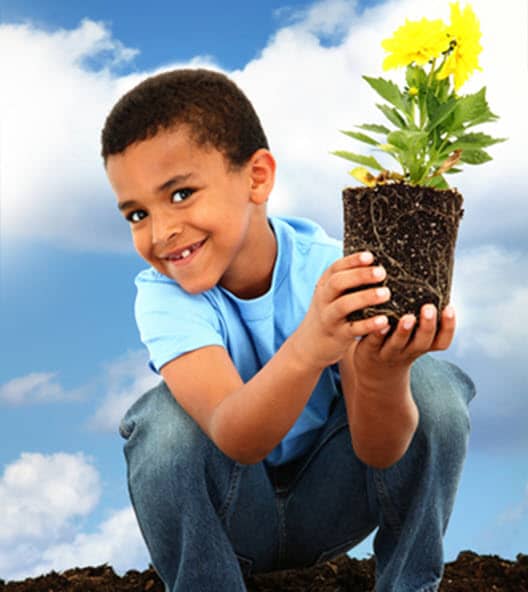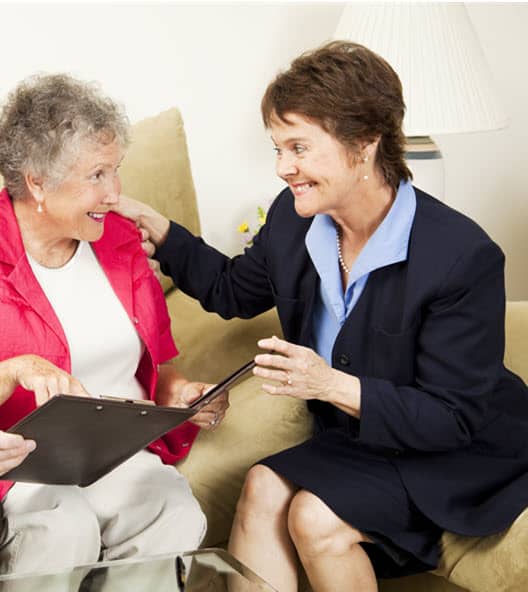 Redeeming A Term Life Insurance Policy
In the event of the death of the insured, the experience may be traumatic, but it is important to remember he or she purchased the policy for this very purpose – to help loved ones through a very challenging time. Insurance papers should be kept with other important papers, and when it becomes necessary, be prepared to do the following.
Contact the insurance company's helpline number
Present all medical reports
Provide proof of medical history if required.
Remember, there can be any number of exclusions so be familiar with the specifics of the Term Life Insurance policy in advance. These exceptions may be due to anything from lifestyle-related causes, to suicide or self-inflicted injuries, and sexually transmitted diseases, to various forms of substance abuse.
Best Term Life Insurance provider in USA
No matter what type of insurance plan you are opting for, you should always look at the coverage a plan provides. As for the term life insurance plan, first, you will have to decide how many years you want to cover. It can be from ten years to thirty years.
Also, there is an option of selecting the renewable term life insurance plan, or even converting is also an option. However, you will have to pre-determine it. Fill the request form and get the quotes on the term plan.
You will have to fill the online form to process the insurance plan, which will take anywhere from an hour to five or six hours. Why? The form has extensive details to fill in from the name, age, gender, address, to the smoking & drinking habits, medical status, and current policies.
The redemption of the insurance will be done only after the submission of necessary medical reports. We know that period will be difficult for you, but remember to keep the essential papers in a secure place.
Always read the policy terms properly there will be certain inclusions and exclusions that you need to know. Now the last point is about the best term life insurance provider in the USA, which is Visitor Guard®. There are many insurance providers in the market, but the genuine ones are very few.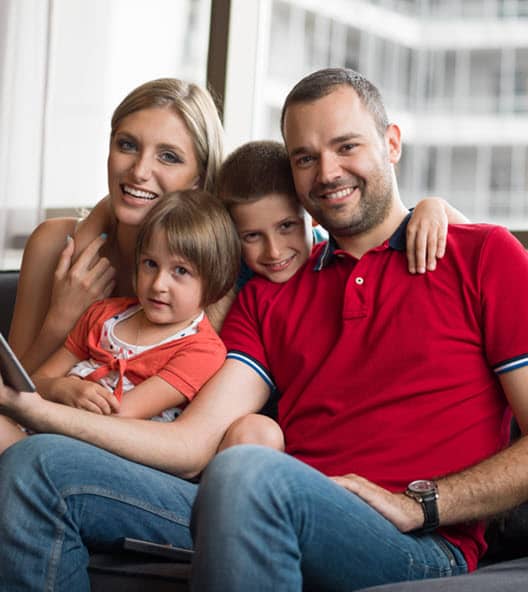 What sets Term Essential and Term Elite Apart from Other Term Policies?
PRUDENTIAL is a premier and esteemed life insurance company. They continue to find new ways to meet their customers' needs. Term Elite and Term Essential are two examples of life insurance products tailored to today's insurance audience.
With these policies you can:
Convert part or all of your coverage to permanent life insurance, without another medical exam to requalify.
Access the Living Needs Benefit if you are terminally ill, to ease financial burdens associated with the cost of care.
Customize your policy with supplements that include an Accidental Death Benefit, Waiver of Premium Rider, and Children's Protection Rider.
Term Life Insurance

Ask us about these and other advantages of the Term Essential and Term Elite policies. We look forward to working with you and meeting all your life insurance needs.

Purchase Now– Contact US to get a quote for Term Life Insurance

Do you have more questions about plans and coverages? Find out more about  visitors health insurance and  travel insurance for parents visiting the USA. 

Purchase Now
Term Life Insurance FAQ
Yes, it is. If your family relies on you financially, Term Life Insurance can provide an affordable way to help financially protect your family. Life insurance acts as an important financial safety net if you were to pass away suddenly.
If the insured person dies during a specified term, Term life Insurance guarantees payment of a stated death benefit to the insured's beneficiaries. These policies have no value other than the guaranteed death benefit. Term Life Insurance features no savings component as found in a whole life insurance product.
Term Life Insurance is less expensive and more affordable than whole life insurance as it offers protection for a specified term (time) and hence more appealing to younger families. Term Life Insurance is relatively straight forward and simple and is more flexible as it has a wider range of options.
The younger and healthier you are, the more affordable a policy will be. You can get the best rates in your 20s or 30s. As you're younger and healthier, you pose less risk to an insurer, which is why you're offered the most affordable rates.
Generally, with a regular Term Life Insurance policy, if you are still living when the policy expires, you get nothing back.
More about Term Life Insurance
Tips for Term Life Insurance