Buy Travel Accident Insurance
Traveling is an exciting experience that allows people to relax, unwind, and explore. A great deal of time is spent planning for an upcoming trip – from transportation to hotels and finding fun adventures – but in all the excitement, many people forget to include a plan in the event of an emergency in an unfamiliar place.
Nobody wants to dedicate energy to thinking of bad things that could potentially happen but taking the time to plan accordingly will help ensure you and your family are covered in the event that something does go wrong.
Unfortunately, accidents happen when you least expect them. You don't have to be an adrenaline junkie participating in extreme sports tourism to be subject to a medical emergency. Everyday routines such as riding in cars, working out, or even just going for a leisurely stroll can have unexpected consequences. Purchasing travel accident insurance before your trip will help ensure that you and your family are covered while traveling. At Visitor Guard® we provide some of the best options for health insurance for visitors to the USA.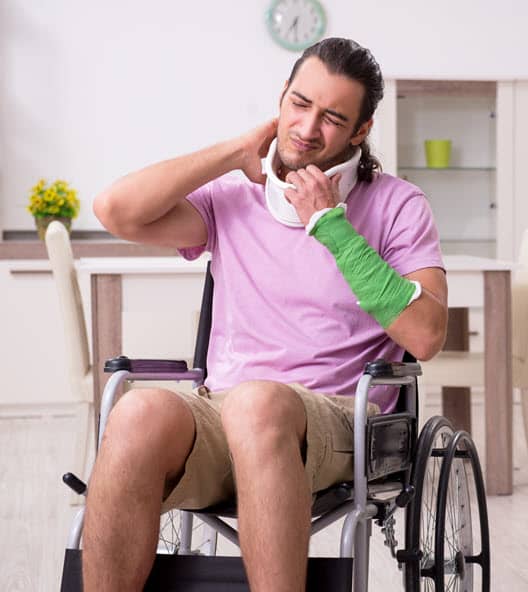 Travel Accident Insurance Plan
You can get a travel accident insurance policy from High Limit Accident Insurance or from Global Accident Protection Plan.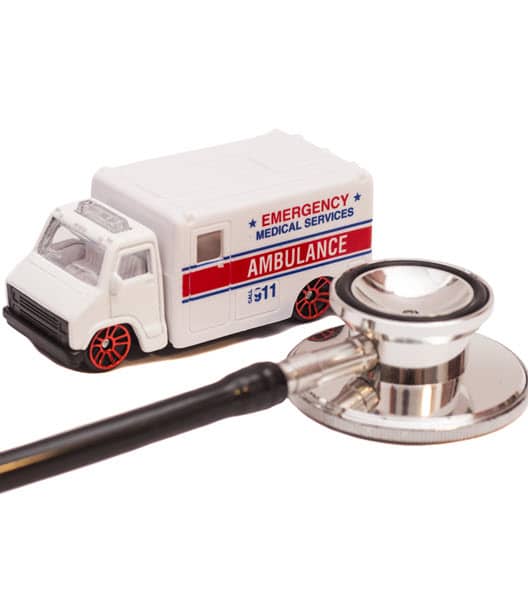 What Does Travel Accident Insurance Cover?
Travel accident insurance can protect you (and your family) against the financial burden of healthcare costs due to travel-related accidents. Insurance will also provide coverage for those traveling to high-risk areas, ensuring you and your family are covered in the event of an emergency.
There are a wide variety of coverage options when it comes to travel accident insurance, including the following:
Accidental death and dismemberment
Emergency medical evacuations
Repatriation
Pre-existing medical conditions
Baggage loss and delay
Security evacuations
War and terrorist act coverage
Serious illnesses
In addition to these coverage options, you will have access to 24/7 emergency travel assistance services for the length of your trip.
Why is Travel Accident Insurance Important?
The most common question that everyone has is What is covered by travel accident insurance and is it really necessary to buy?
Travel accident insurance provides individuals with protection if they were injured or killed in traffic accidents, plane crashes, fires, etc. Without proper coverage, travelers injured or killed in a fatal accident can leave families with a lifelong financial burden.
Travel accident insurance ensures that you and your family are covered financially in the event of serious injury, illness, or death while you are on an overseas business or recreational trip.
Claiming Travel Accident Insurance Benefits
Filing a travel accident claim to help assist with medical bills is a simple process; In addition, term life benefits can be claimed by your beneficiaries if you die in a serious accident while you are on a covered trip. Beneficiaries are also able to make claims on flight accident benefits if you die in an accident while on board an aircraft.
Your beneficiaries may also claim emergency medical evacuation benefits if you obtained an injury while you are on a covered trip and required professional medical care once back home. There are also repatriation benefits, which will help your beneficiaries make arrangements in transporting your body back home in the event of your passing while abroad
High Limit Accident Insurance
High Limit Insurance offers permanent and year-round protection for any sudden and unexpected emergencies that result from a travel-related accident. The plan also provides travel accident coverage on a permanent or short-term basis.
Furthermore, this insurance offsets the long-term and temporary financial aspects of the plan holder's accidental bodily injury or accidental death.
High Limit ADD Insurance also offers optional coverage for cardiac arrest, war, and terrorism. Aside from travelers, tour groups and war correspondents would benefit from this type of insurance.
High Limit AD&D Insurance
Benefits under High Limit AD&D Insurance are payable in the event of the following:
Loss caused by exposure to weather
Conveyance resulting in the disappearance
Sinking of boats or airplanes wherein the body is not found within 365 days.
The benefits are paid out based on the presumption of death; In addition, you can take High Limit AD&D Insurance's benefits in equal annual installments or a single lump sum.
The plan also covers accidental bodily injury that is sustained while the policy is in force and which injury results in loss or dismemberment within 365 days of the accident.
Under the plan, dismemberment is defined as the loss of use of both hands or feet or the total loss of eyesight. The principal sum benefit will be paid for these losses; however, only half the principal sum will be paid if the insured person has lost sight in just one eye, has lost only one hand or one foot, has lost hearing in both ears, or has lost the ability to speak.
Sudden cardiac arrest may also be covered under this plan; however, it is available only with the purchase of the 24-hour AD&D benefit. This coverage pays the full benefit if an insured person dies within 72 hours of a sudden cardiac arrest.
Additionally, war or acts of terrorism may be covered by applying for such and by paying the additional premium.
Travel Accident Insurance

If you are in the process of planning your next vacation or business trip, consider purchasing travel accident insurance. It is the only way to ensure you and your family are financially covered in the event of an emergency and will provide peace of mind while you are on your trip.

Contact Visitor Guard® with any questions or to purchase travel accident insurance today.

Purchase Now
Global Accident Protection Plan
Global Accident Protection Plan provides the following benefits:
Accidental death and dismemberment benefits for up to $1 million
Home alteration and vehicle modification
Paralysis, coma, seat belt, airbag, or assault benefits
Medical evacuation benefits
War risk coverage
Political and natural disaster evacuation
Repatriation of remains
Emergency reunion
Global Accident Protection Plan offers accidental death and dismemberment benefits, as well as optional medical evacuation benefits to plan holders who are traveling outside their home country.
For AD&D, the plan will provide benefits if the plan holder's injury ends up in death or dismemberment within 365 days after the date of the accident.
The optional medical evacuation benefits will be provided in the event of an injury, or if the insured gets ill while traveling abroad. Serious illness or injury while abroad can lead to additional complications and expenses, and sometimes there are no adequate medical facilities nearby. The company's medical evacuation coverage will help take care of the expenses required for your immediate transportation from your current location to a medical facility that is more equipped to provide the medical care you need. This travel insurance is ideal for tourists, students, as well as business, missionary, holiday, and leisure travelers.
Travel Accident Insurance

Do you have more questions about plans and coverages? Contact us to find out more about visitors health insurance and travel insurance for parents visiting the USA.

Call us anytime at 1-804-325-1385.
Travel Accident Insurance FAQ
Travel accident insurance ensures that you and your family are covered financially if you get seriously injured, become gravely ill, or are killed while you are on an overseas business or recreational trip.
Life insurance provides financial protection for your family in most cases of death and will payout if you die by accident or illness.
Not all plans cover medical illnesses. Travel Accident plans focus on AD&D coverage that applies while the insured is traveling on an insured trip. If the insured has a heart attack while driving and has an accident because of the heart attack, the resulting injury or death possibly might not be covered by the travel accident insurance.
Some exclusions on the plan are suicides, accidents arising out of illegal activities, self-inflicted injuries, or accidents in aircrafts not intended or licensed for the transportation of passengers. It is a good practice to review the exclusion on the plan as exclusions may differ per the plan you opt for.
More about Travel Accident Insurance
Tips for Travel Accident Insurance