Flight Accident Insurance, Best Flight Life Insurance
Flight insurance offers peace of mind and a sense of security. We offer the most reliable and affordable flight insurance for flight accidents, flight cancellations, flight life insurance, and more. Visitor Guard® provides the most trustworthy flight accident insurance plans for travelers.
There's no telling what can happen after the wheels leave the ground. Of course, the chances are slim to none that something will happen. But with the extensive coverage offered by flight travel insurance plans, you can be stripped of all worry–whether of being injured or losing your bags.
These plans go beyond trip delays and lost luggage. Flight insurance as part of  visitor Insurance in USA is commonly purchased to protect against loss of life, sight, or limbs from an accident or injury that occurs during a flight. Many flight life insurance plans also provide additional trip-related benefits such as:
Trip Delay
AD&D
Baggage & Personal Effects
Baggage Delay (12 hours)
Emergency Medical & Dental Expense
Emergency Medical Evacuation/Repatriation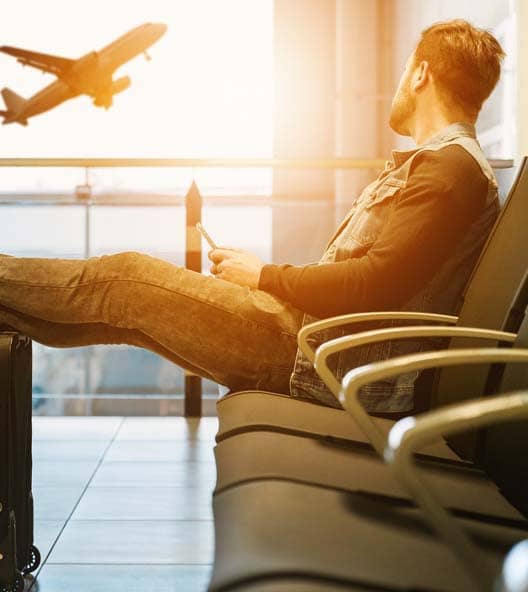 Flight Insurance Plan
3. Flight Insure Plus
(Flight Accident Death & Medical Expense Benefit Plan)
Flight Insure Plus works for coverage of one particular trip. Such insurance covers several circumstances including flight cancellation, medical expenses, and even emergency evacuation. These are  specifically designed to cover a single trip like a holiday or a family visit. Such trips are planned far in advance and obtaining flight insurance after buying your plane tickets is the safest way to go. The plan offers coverage of various benefits that are as follows:
AD&D Common Carrier only- Coverage ranging between $ 300000, 500000&$1 million
Trip Delay and Baggage Delay-Coverage is $100 and $500 respectively
Emergency Medical expenses-coverage is $10000
Dental expense-coverage is $500
Emergency evacuation-coverage is $100000
Flight Insure Plus
(Flight Accident Death & Medical Expense Benefit Plan)
Coverage Level Options: $300,000/$500,000/$1m
$10,000 for 24 Hour Accidental Death & Dismemberment
Coverage for Baggage Delay, theft, damage or destruction of your Baggage
Accident and Sickness Medical Expenses
Emergency Medical Evacuation
Quote
What is flight insurance?
Flight insurance is another name for travel insurance coverage, and it reimburses for unexpected losses (air-ticket fares, hotel bookings, medical treatment etc.) related to travel. Flight insurance is of two types – (a) one that provides strictly for loss of life or loss of limbs due to a flight accident and (b) another that not only provides for loss of life but also provides for financial losses (airline tickets, hotel bookings, medical treatment for sickness or injuries incurred during travel). You can purchase flight insurance online either from an online independent insurance agent or travel agency. The most comprehensive flight insurance plans cover provides member benefits for trip cancellation, trip interruption, trip delay, accidental death and dismemberment, lost, stolen, or damaged luggage up to a certain limit.
Flight insurance plans reimburse non-refundable flight fare only if the trip is canceled or delayed for a covered reason, such as natural disaster, death, unexpected illness or injury, terrorist event, and more. The flight insurance plan usually complements your health insurance policy inside and outside your home country.
How does flight insurance work?
With flight insurance protection, you receive compensation from the insurance company if the travel cancellation occurs due to a covered reason. Other causes can include stolen luggage, damaged personal belongings, flight delay in departure, flight canceled due to bad weather, and others.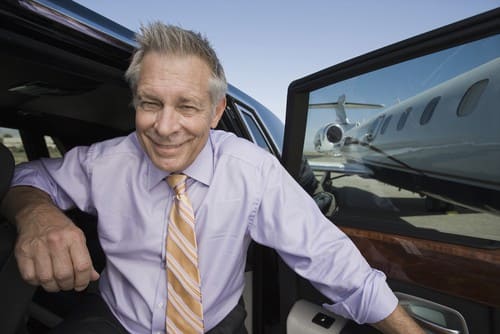 Is flight accident insurance worth it?
If you are still in doubt about whether to get insurance coverage for your flight or not, think twice if:
You are a frequent traveler
You are going to be traveling abroad and your health insurance doesn't cover emergencies outside of your country
A large portion of an upcoming trip is non-refundable (e.g., you're buying a pricey vacation package)
You have booked a trip during a bad weather season.
Should I buy flight insurance?
It is not a requirement (or a law) to buy flight insurance, but it is important to consider flight insurance especially for long and expensive trips. If you have made significant investment in your travel arrangements, securing the trip with flight insurance coverage can be a wise decision. Historical evidence supports the fact that at some time all of us will encounter Accidents, changes, and travel cancellations and it is just a question of when. The benefits of Flight insurance far outweigh the cost of procuring it.
What does flight insurance cover?
Flight insurance covers trip cancellation, trip interruption, or trip delay, and lost, damaged, or stolen luggage, accidental death and dismemberment, emergency medical evacuation and repatriation, and or theft of documents, passports, credit cards, and visas.
The plan may not cover you if you don't have any valid reason for trip cancellation like, you missed your flight, or if you've changed your mind, or if your visa is denied, or your documents are invalid.
Travel Insurance in Case of Lost Passport, Luggage, and Personal Effects
Flight Travel Insurance covers the following:
Theft, loss, or damage of belongings
Theft of money up to a specified limit, when accompanied by a police report as proof of loss.
Specific coverage for reimbursements of expenses incurred due to baggage delay
Loss of travel documents like passports or credit cards
In the case a passport is lost or stolen before departure, the trip cancellation benefits will entitle you to a reimbursement of prepaid and non-refundable trip expenses (if passport replacement is not completed before the trip).
Reimbursement of fees for passport replacement is covered only up to $50 to $100.
Provisions for Flight Cancellation
Cancellation coverage is included in almost all flight insurance policies. Valid cancellation may be due to the death or hospitalization of a non-traveling family member, business partner, weather events, or a legal obligation like being called as a witness in the court. But it must be noted that cancellation due to any of the following is specifically excluded:
If you change your mind and don't travel
If you miss your flight
If you are refused a visa
If you travel against your doctor's medical advise
You have under-booked your trip
Your documentation is inadequate
Steps to Buy Flight Insurance Plans
Firstly, you should decide whether you need insurance for just the flight or for the entire trip. After figuring this out, you can look into the procedure of purchasing insurance from one of the major players in the space.
Administrators
Administrators primarily design the plan, benefits, premium, and exclusions and include the following organizations namely:
Stonebridge Casualty Insurance Company
HTH Worldwide
Mercury Claims Administrator Services LLC
Underwriters
Underwriters are the insurance companies that pay the claims. It is important to know the A.M.Best rating of these companies as this speaks to the financial health of the company. Some of the companies underwriting flight insurance plans include:
Nationwide Mutual Insurance Company
National Union Fire Insurance Company of Pittsburgh
UNICARE Life & Health Insurance Company
Lloyd of London
Sirius International Insurance Company
HM Life Insurance Company
Secondly, you should decide whether you want to buy from an airline or cruise carrier directly or through an independent travel insurance agency and arrange payment through either credit card or by cheque.
The third step is filling out an application form for getting insured. The information asked in an online application form generally contains the following:
Name & Age of Dependents
Dependent Age
Coverage Type: Flight Accident Death & Medical Expense Benefits/Flight Accident Death Benefit Only
Country of Citizenship
Destination Coverage
Coverage Period: Single trip/ Multiple Trip per year
Permanent Home address
After filling out the said form, you will get an email of the policy displayed online before your departure. You can also request a copy of your flight insurance policy from the company.
In order to settle your claim with the insurance company, later on, you need to first register a claim with the company or you can call the toll-free number for assistance
Flight Insurance FAQ
Irrespective of the plans purchased for travel insurance, the following are not generally covered: Losses due to war (declared or not), military actions, civil disorder, and riots.
Losses due to venereal disease, AIDS virus, pregnancy (except complications of pregnancy), or abortion.
Losses due to mental, psychological, or nervous disorders
Losses due to nuclear radiation or radioactive contamination.
Losses incurred while the insured is participating in an unlawful act.
Losses due to the insured intentionally causing bodily harm, including suicide.
Losses incurred while the insured is legally drunk or under the influence of drugs.
Losses incurred while partaking in extreme, high-risk sports
Losses or damage to pets or other animals.
Losses of artificial limbs or other prosthetic devices, artificial teeth, dental bridges, dentures, dental braces, retainers, or other orthodontic devices, hearing aids, and type of eyeglasses, sunglasses or contact lenses.
While some travel insurance companies exclude pre-existing conditions, there are a few trip insurance plans who also provide coverage for pre-existing conditions if the plan is bought soon after booking the flight tickets. make sure to check pre-ex coverage before deciding when to buy the flight insurance policy.
Do note that flight insurance is often referred to as flight accident insurance (which insures accidents while on the flight). Trip Cancelation insurance is a form of travel insurance that offers financial protection against losses that are related to the entire trip that includes coverage for medical expenses.
There are many popular Trip insurance plans in the market right now. These include:
Flight Insure Plan
TravelGap Plans
Atlas Multitrip Plans
Patriot Multi-trip Plans
Liaison Wander Frequent Traveler
Flight Guard Insurance
More about Flight Accident Insurance
Tips for Flight Insurance