Buy Ukraine Travel Insurance With Covid19 Coverage
Ukraine is a beautiful unexplored country with warm-hearted people and rich cultures. It has become one of the enticing vacationing spots with off-beat locations, diverse landscapes, and outdoor ventures. The country's serene beauty attracts travelers from all corners of the world. However, before you plan to visit Ukraine, consider getting your trip insured.
Ukraine travel insurance not just insures your trip but also protects you from facing unnecessary hassles. If you aren't sure where to reach out for help, get in touch with us. We, at Visitor Guard®, help tourists plan their international trips by introducing them to our travel insurance policies.
Though we don't have any plans for Ukraine, we can guide the travelers on how to choose a perfect plan and which features to consider.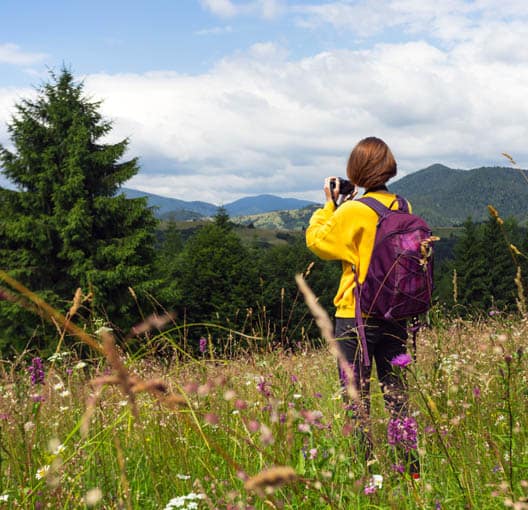 How to purchase the Ukraine travel insurance?
Purchasing Ukraine travel insurance isn't complicated. All you need to do is drop us an email or call out executives. Visitor Guard® has no plans for Ukraine, but our agents can advise you on the same. We can in-depth knowledge on this domain and have been helping travelers with insured international trips for decades.
On contacting us, we will explain to you how the entire process works. All you need to do is select a plan as per your requirement and plan a trip to Ukraine. As getting travel insurance has become mandatory before heading to Ukraine, it is suggested not to skip this procedure.
Need help?
Talk with an expert!

Benefits of Ukraine travel insurance
Lost luggage– Travel insurance to Ukraine provides compensation for lost luggage and other belongings.
Medical expenses– An insured individual receive emergency medical aid in case of a sudden disease or an accident during your trip within Ukraine.
Trip cancellation and interruption– Travel insurance for Ukraine can help you avoid financial loss in the event of failure to go on a trip or early termination of a trip.
Cashless medical treatment– The insurance plan can cover hospital expenses and medical bills for sickness, accidents, and COVID-19.
Emergency transportation– Ukraine travel insurance arranges emergency transportation services for evacuation and other urgencies.
How much is Ukraine Travel Insurance?
Insurance policies provide insurance for foreigners (non-residents of Ukraine), including adults and children, without age restrictions. To calculate the insurance required to enter Ukraine depend on the number of travelers, the length of the trip, the insurance period, and the age.
Insurance payment is set depending on the type of treatment and diagnosis. Health insurance costs are from 200 to 2400 UAH, depending on the insurance period and age. For any queries or confusion, you can come to us. Our executives will be happy to help you!
Ukraine Travel Insurance Covid19 Coverage
You can get Ukraine travel insurance covering COVID-19 infection. This is necessary insurance for foreign tourists visiting Ukraine via air or ground transport. The border service requires this policy of Ukraine for all non-residents on a compulsory basis.
The policy can range from 200 UAH to 70,000 UAH per person, depending on the age, date, validity, and number of days for travel. Finding the right travel insurance for Ukraine with COVID coverage is necessary but can be tricky. This is where we come into the picture. Talk to us so that we can guide you in the right direction.
Ukraine travel requirements COVID
All visitors must have a policy of insurance issued by an insurance company registered in Ukraine.
All travelers need to get a health insurance policy from a foreign insurance company that has a representative office in Ukraine or a contractual relationship with an insurance company (if the above point is not met).
The insurance should cover the COVID-19 treatment and observation cost and should be valid for the entire period of stay in Ukraine.
Travelers need to carry negative COVID-19 test reports no more than 72 hours before crossing the Ukraine border.
As there's no possibility to do the PCR test or self-isolation in Ukraine, border crossing for entry or transit will be denied for foreigners in the absence of a test and/or insurance policy.
Unvaccinated arrivals are required to self-quarantine for 10 days.
All arrivals from India and Russia must self-quarantine for 14 days if not vaccinated.
Wearing face masks is required in all public places.
About Ukraine
Ukraine has rugged coastlines, natural lakes, and wild forests- which are worthwhile for travelers of all age groups and interests. It is an exotic vacation spot that allows you to get soaked in its untamed nature and the country's rich history. Ukraine has a strong heritage and culture, which you can come to know from the happy-go-lucky natives.
Before you create your itinerary, make sure you cover your trip with a comprehensive travel insurance plan. A travel insurance policy not only ensures you an undisturbed journey but also protects you from pointless stress in the event of any mishap.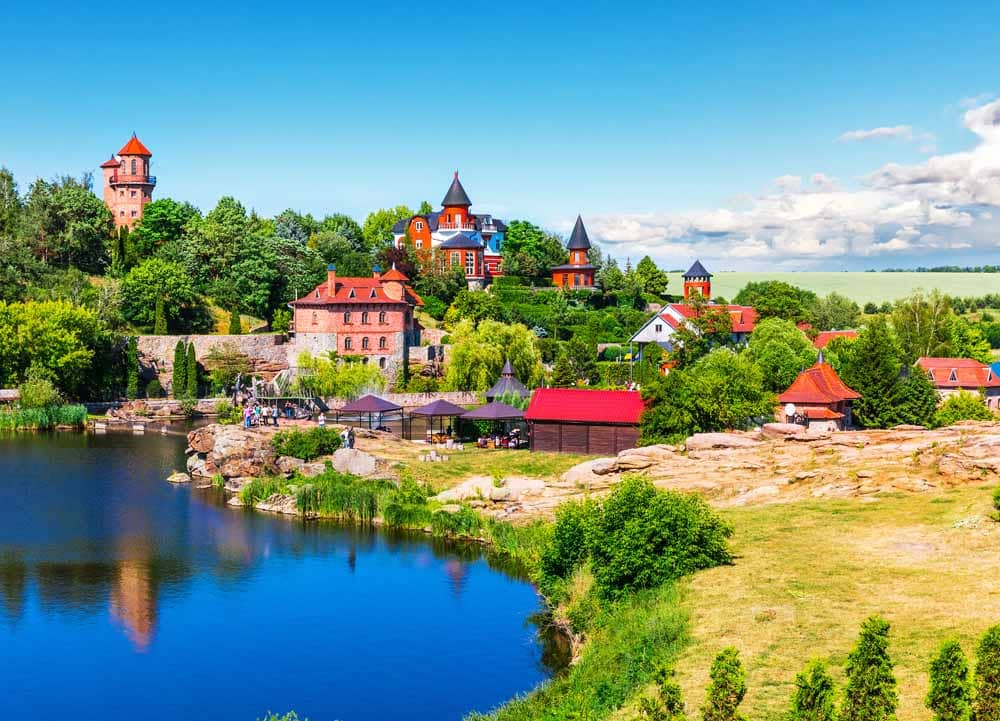 More About Ukraine travel insurance
Ukraine Travel Insurance – FAQs
From March 24, 2021, all foreign citizens must have a policy of insurance issued by an insurance company registered in Ukraine to enter the country.
All visitors must present negative PCR or antigen test reports performed within 72 hours. Vaccinated arrivals are exempt. Tourists from India, Portugal, Russia, and the UK will be tested again upon arrival. They are required to show travel insurance for Ukraine covering coronavirus.
Ukraine has re-opened its borders and welcoming tourists. However, public transportation is operating but in a reduced capacity. Restaurants, cafes, bars, non-essential businesses, and attractions are open with social distancing requirements.
No, Ukraine is not a part of the Schengen country.
Yes, travelers need to show proof of health insurance policy covering COVID-related treatment.
Tips for Ukraine travel insurance