Trip Delay Insurance
If you travel frequently, then you know that things never go as smoothly as planned 100 percent of the time. There will be instances when you would experience a few hiccups along the way, like getting stuck in traffic on the way to the airport, losing luggage, or misplacing your passport.
There are also times when you get into major unexpected bumps that could change the course of your trip or vacation. Like having airport personnel go on strike on the day you're supposed to board a plane to see your favorite band in concert or a hurricane closing down airports when you're on your way to your cousin's wedding in another state.
Not only are these trip delays and interruptions stressful, but they are also costly. The change in your schedule, itinerary, accommodation arrangements, and meal budget could put a dent on your finances. It could mean that everything you have paid for in advance goes down the drain, or that you would need to shoulder additional expenses as a result of having to extend your stay.
However, there is a way to avoid spending too much money in case this happens to you: trip delay insurance.
Where to Get Trip Delay Insurance?
iTravelInsured Travel Insurance and HCCMIS: Atlas Travel both provide travel protection that includes trip delay and travel-related emergency benefits.
iTravelInsured
$35 / mo
(for a 45-year-old with $500 trip cost)
Three options, Lite, SE, and LX available
Coverage for Trip Delay, Trip Interruption and Trip Cancelation
Emergency medical expense, evacuation, and reunion benefits
Get Quotes
Atlas America
$78 / mo
(for a 45-year-old with $50,000 plan maximum)
$15 co-pay for Urgent Care
Coverage for Hospitalization, ER, Office Visits, Prescription Drugs , Trip Delay
In network, plan pays 100% up to policy maximum
Get Quotes
Need help?
Talk with an expert!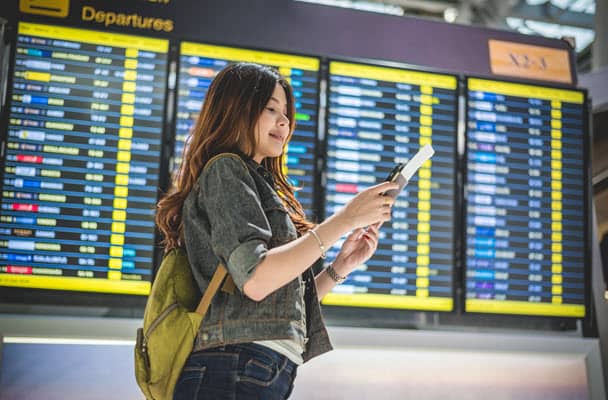 Trip Delay Insurance: What is it?
Trip delay insurance is a type of insurance that helps you get through unexpected interruptions in your travel plans and the financial strains that come with them. You will get reimbursed for your expenses: from prepaid costs to any additional expenses, you will incur because of the delay.
Your travel insurance for flight delays will cover you if you get stranded in a foreign place because your flight home gets bumped off for any reason.
Conversely, it will ensure that you have enough money in the event your flight gets delayed and you will not be able to use that paid reservations to a hotel and other places you've booked.
How Does Trip Delay Insurance Work?
Your trip delay insurance policy will cover you if your trip gets delayed for more than a stipulated amount of time due to unforeseen events or perils described in your policy. The benefits that are included in the policy are usually aimed at helping you get home or helping you continue your trip. These benefits may also include compensation for any portion of your trip that has not been used and is non-refundable.
Trip delay is usually covered by most travel insurance policies ad some include trip cancelation as well. However, you can also get a policy that specifically covers trip delay or covers it as a major benefit. As such, you can pick the appropriate policy depending on your travel needs.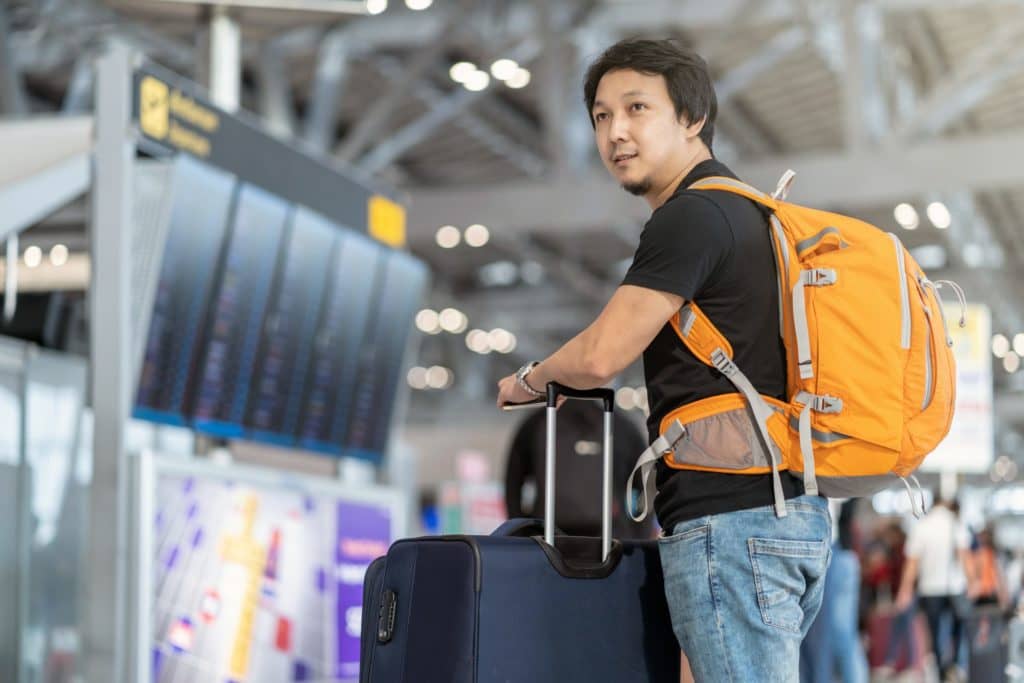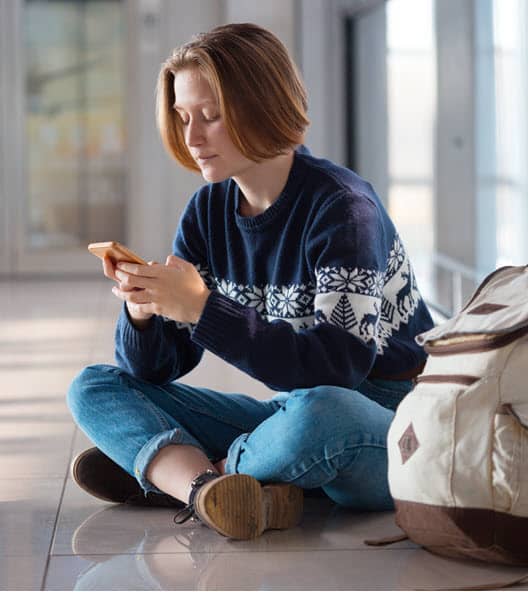 Trip Delay Insurance: Unforeseen Events
Unforeseen events could include unfavorable weather conditions, natural disasters, common carrier delays, lost or stolen money, lost or stolen travel documents, traffic accidents, and terror strikes. If any of these events happen and cause your flight to be canceled or delayed, you will get reimbursed for any additional meal or accommodation expenses.
Or, if you are forced to delay your trip due to a blizzard hitting your city, you will be reimbursed for the cost of hotel accommodations you have paid for in advance but won't be able to use.
Reimbursement will cover your daily accommodations and meals, up to the maximum amount stated in the policy.
If you are flying with a common airline and your flight gets delayed for more than 12 hours within your coverage period while returning back home or going to your destination, you are entitled to claim your trip delay insurance benefits.
iTravelInsured Insurance
iTravelnsured Lite, SE, and LX insurance plans cover trip cancellations and interruptions caused by certain events or perils. These include injury, sickness, or death of the insured, a family member, a child caregiver, a travel companion, or a business partner. You may also claim benefits under your travel protection policy if your home or your destination is rendered uninhabitable.
With iTravelInsurance Travel LX, a travel delay insurance benefit has a maximum limit of $1000 ($250 per day) after a delay of 6 hours.   However, with trip cancellation, you can claim up to $100,000 of the cost of your trip.  There are also benefits for trip interruption, missed connection, change fee, baggage delay, baggage, and personal effects, accident, and sickness medical expense, reimbursement of miles or reward points, and emergency medical evacuation, among others.
Other perils include:
Traffic accident
Unannounced strike
A documented theft of visas or passports
Inclement weather that causes your common carrier to cease services at the time of flight
Mechanical trouble of common carrier
Terrorist incident
Emergency military duty for a natural disaster
Travel provider's bankruptcy or default
Revoked military leave
Hurricane warning at destination
Quarantine
Court order to appear as a witness
Jury duty
Hijacking
iTravelInsured Insurance

Coverage for trip interruption and cancellation, lost baggage, and travel delays. Choose from three options. Review the brochure for details. – Travel Lite, Travel SE, and Travel LX.

Quote
Atlas America
Atlas Travel provides coverage for emergency travel benefits and unexpected travel medical expenses.  This is very important in case you would find yourself needing medical assistance while you are far away from home and your primary medical insurance does not offer coverage for medical expenses while you are traveling abroad.
Emergency medical evacuation and emergency reunion
Repatriation of remains
Return of minor children
Terrorism
Political evacuation
Natural disaster – replacement accommodations
Hospitalization and out-patient treatment
Sports coverage
Pregnancy complications
Crisis response
Personal liability
Acute onset of pre-existing conditions
Atlas Travel's travel and medical assistance services also include medical monitoring, wherein you get consultations with attending healthcare professionals during your hospitalization and you get to establish a single point-of-contact for family members to get continuous updates regarding your medical status while you are abroad. You also get provider referrals and contact information for medical facilities, practitioners, and pharmacies in your destination country.
Aside from these, Atlas Travel offers travel document replacement, wherein you get assistance in obtaining replacement passports, visas, birth certificates, airline tickets, and other relevant travel documents. You will also get lost luggage assistance through the company's tracking service so you could locate luggage and other personal items that were lost in transit.
Trip Delay Insurance
VisitorGuard.com provides you with the right information to help you find the best Trip Delay insurance. Compare plans based on what coverage is important to you and read the online brochure for details on benefits and exclusions. Call us for a free quote or to learn more trip delay insurance.
Do you have more questions about plans and coverages? Find out more about visitors health insurance and Travel Insurance For Parents Visiting The USA.
Call us anytime at 1-804-325-1385.
Trip Delay Insurance FAQ
If there is a travel delay, usually your airline is obligated to look after you. Many travel insurance policies provide cover for travel delay. This benefit becomes applicable if your flight is delayed by more than 6-12 hours (depending on the plan you choose) due to adverse weather, mechanical breakdown, or one of the covered reasons.
If you want to buy a policy with trip cancellation for the trip cost, most Trip insurance plans allow you to buy travel insurance till the day before the departure date.
For most insurances, a covered reason for Trip Cancellation and Trip Interruption is the unforeseen illness or injury of you or a traveling companion that makes you unfit to travel. This must be verified by a licensed physician. Other covered reasons are unforeseen hospitalization or death of a family member.
Trip Delays Occur After your Trip Starts – Not Before. After your trip begins, the trip delay coverage is in effect until you return. Trip delay coverage typically starts from the time your trip begins till the time your trip ends.
More About Trip Delay Insurance
Tips for Trip Delay Insurance