Disability Insurance 
Disability Insurance is designed to give financial protection to a disabled individual. The program provides you with a percentage of income that you lose due to your inability to earn a livelihood.
The short-term bestows 50-60% of your salary and applies if you're on a break for 13-26 weeks, covering illness and injuries, with different waiting periods. On the other hand, the long-term covers 60% of your pay if you're out of work for more than a month. The plan is made for tragic accidents and diseases. While the former exclude mental illness, the latter covers it for 24 months.
With Visitor Guard®, purchasing Disability Insurance is easy and uncomplicated. We offer complete monetary protection while you spend time in recovery. The application process takes about 4-6 weeks, which involves paperwork, medical examination, phone interview, underwriting, and approval. Our policy is reliable, stable, and leaves you stress-free. For more queries, contact us.
Disability insurance, frequently termed disability income insurance or DI, is a type of insurance that insures a beneficiary's earned revenue against the likelihood that a disability prevents an employee from completing his or her work's core functions.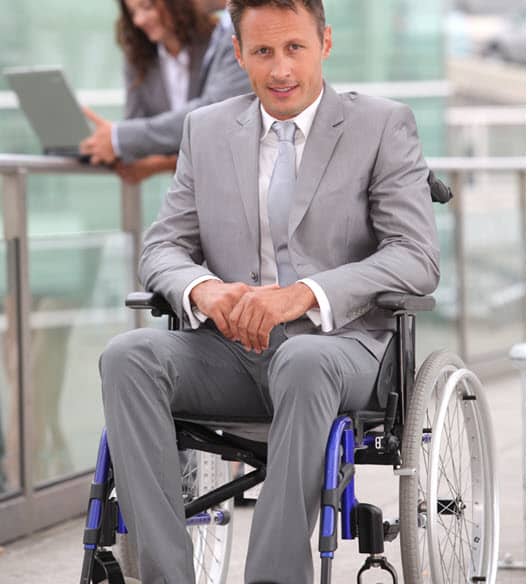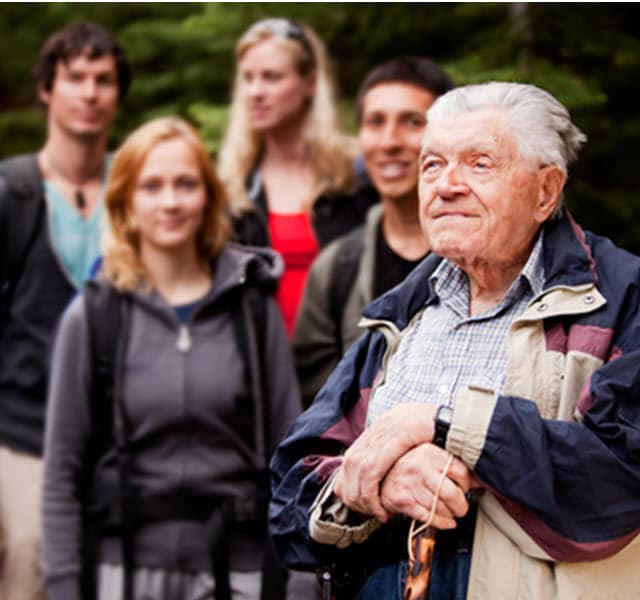 Short-Term Disability Insurance 
These plans usually pay benefits when you're out of work for up to or less than 13-26 weeks depending on the policy. The payout is usually 50-60% of your salary although several policies could go up to 80% of the salary. 
Benefits in this plan might have different waiting periods for disabilities originating from Illnesses versus those originating from injuries. If you're pregnant, bear in mind that pregnancy is considered pre-existing, so coverage doesn't start until nine months after the policy takes effect. It's also important to note that short-term insurance doesn't cover mental illness. 
Eligibility for Short-term Insurance 
Various states have a minimum salary requirement
Benefits don't last more than 26-30 weeks (California-52 weeks)
Pregnant women can obtain short-term insurance for numerous weeks for recovery and delivery
Long-Term Disability Insurance 
These plans usually pay benefits when you're out of work for over 30 days. It's best to coordinate between short- and long-term disability. Long-term insurance can range from several months to numerous years of coverage and typically substitutes 60% of your pay. 
It's intended for catastrophic injuries or diseases that occur outside of work, like a vehicle crash that leaves someone paralyzed and not working. While these plans frequently cover mental illnesses, they usually have a limit of 24 months. 
Be sure to check whether you're clear on what the policy considers "disabled," which can vary by the type of insurance.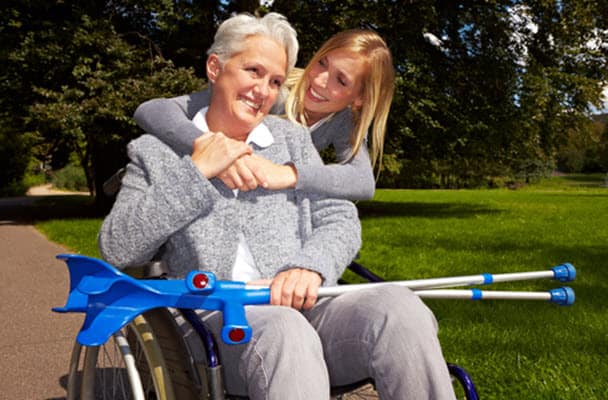 Benefits of Disability Insurance
Focus on recovery without worrying about income or getting a new job. Whether you choose a short-term or long-term policy, it covers you for several months.
Change jobs or opt for temporary jobs. Neither you'll lose the disability insurance plan nor pay higher premiums.
Save yourself from bankruptcy in the near future as the policy helps you cover monthly bills and daily needs.
Use the extra coverage for treatment, therapies, recovery and medications.
Compare between different plans and choose the one with the widest coverage. Pick the right amount and continue living your life.
Why choose us for Disability Insurance?
Policies are practical. You can choose the disability insurance coverage plans as per your disability.
Experienced underwriters analyze and evaluate the risk while establishing pricing and assessing an insurer's risk at renewal.
We hire seasoned underwriters by examining their financial ratings through one of the best companies in the insurance sector.
The application process is simple and takes around 4-6 weeks. You can check all the policies before selecting the one against your disability.
Short-term and long-term disability insurance is provided for 3-6 months, 5-20 years and till retirement, respectively, depending on your condition and plan.
Need help?
Talk with an expert!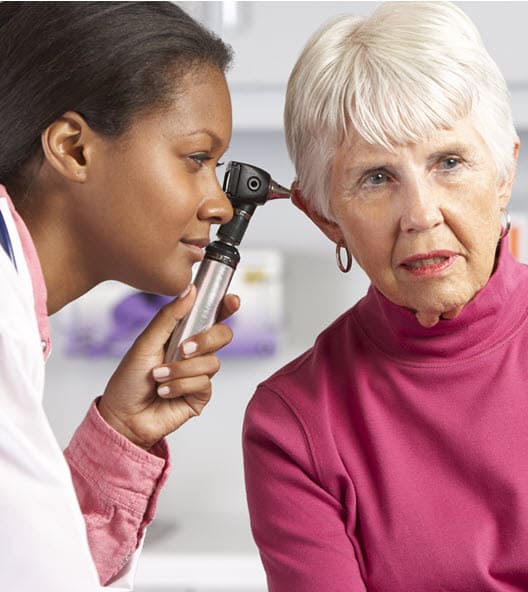 What Disability Insurance Covers?  
Plans vary, and one plan might cover what another doesn't, but disability insurance generally covers anything that makes you incapable of working. This includes surgery, maternity leave, and injuries sustained out of the workplace. 
Disability Insurance and Pre-Existing Condition: 
A pre-existing condition is a physical or mental condition that exists before the effective date of the policy. Most policies have an exclusion that prevents holders from acquiring coverage for any condition for which they received treatment or knew about for two years before the effective date of the insurance policy. 
When filing a disability claim, beware that the company could possibly deny you the benefits due to a pre-existing condition. This exclusion prevents you from obtaining disability benefits for injuries sustained before the start of the insurance policy. 
When completing your application, it's best you disclose any pre-existing conditions. While it's still possible to obtain a policy, you might need to pay a higher rate; otherwise, you might face denial later for lack of disclosure. 
Who Needs Disability Insurance? 
Here's a list of indications that you need disability insurance.
If you work in an environment that's prone to accidents, for instance, mining and other areas that carry a higher likelihood of disability and injury. 
Your employer offers little to no benefits. Even if your employer offers some coverage, it might be prudent to buy an individual policy. Remember, employer-sponsored policies frequently offer less coverage with more limitations compared to a private policy. 
You have monthly costs. If you're incapable of working because of a disabling injury or illness, you'll need sufficient savings to cover your monthly costs. If you have considerable monthly costs and restricted savings, perhaps it's time you considered disability insurance
Why You Need Disability Insurance? 
Without disability coverage, the time you'll spend in recovery could be difficult and stressful while you try to seek finances. As a result, your recovery could become more unpleasant than it should be, and in some instances, could worsen things. A solid policy eliminates any discomfort and stress you'd have to face, allowing you to concentrate on your recovery without anxiety.
One Policy, Numerous Jobs
These policies aren't locked into your present job. This implies that if you shift from one job to another, your insurance policy will remain as reliable and stable as when you obtained it. If you find yourself changing job titles or working several temporary jobs, you won't need to worry about losing coverage or paying higher premiums suddenly.
Other reasons why you need this policy
You can obtain a segment of your latest revenue in case your disability continues. This can help cover your daily needs and monthly bills. This way, you can prevent unwanted circumstances like foreclosures and the likelihood of having to file for bankruptcy.
With coverage, you can have complete income protection.
This coverage is also significant because you might survive a disastrous event, for instance, a serious illness or an accident but remain with a disability. Payments from disability insurance can get you more cash to spend on other needs, for instance, medications or therapies during recovery.
Disability Insurance – What You Should Know! 
The Best Time to Obtain Disability Insurance 
It's best to obtain this product before a disability. Consider getting it as early as possible when it's both economically practical and feasible even though you might not have an apparent need at the moment.
Underwriters 
Underwriters are experts who analyze and evaluate the risks of insuring assets and people and while establishing pricing for accepted risks. Assessing an insurer's risk at renewal and before the policy period is a crucial role of an underwriter.
Reliability  
When looking for an underwriter, it's important to examine their financial ratings through companies such as A.M. Best, which focuses on the insurance sector. 
How to Buy Disability Insurance? 
The different ways of obtaining disability coverage include: 
Sign up for employer-sponsored insurance at work. The majority of employers that provide coverage pay the entire or part of the premium cost. 
Purchase insurance through the workplace. A number of employers don't pay for coverage but provide it as a voluntary benefit. This allows employees to purchase coverage through the employer's broker at a group rate. 
Purchase coverage through a professional association. Numerous professional groups provide members with insurance at group rates. 
Purchase an individual policy from a broker here or directly from an insurance firm. Most of these policies are for long-term coverage, although some firms offer short-term policies.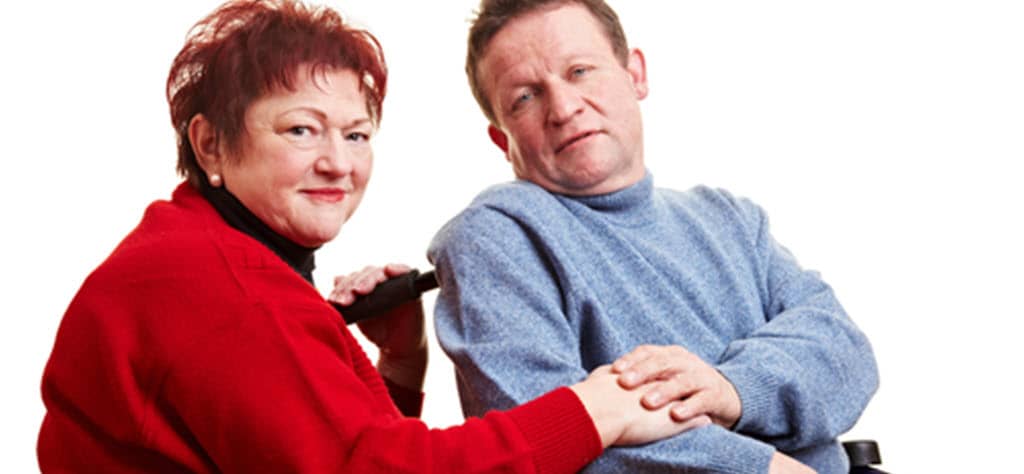 You can pay for the policy through direct billing or reimbursement. Companies offering disability insurance plans include Ameritas, The Standard, and The Principal. 
PPO Networks include Colonial Life, Sun Life Financial, Aetna, The Hartford, Liberty Mutual, Mutual of Omaha, and MetLife.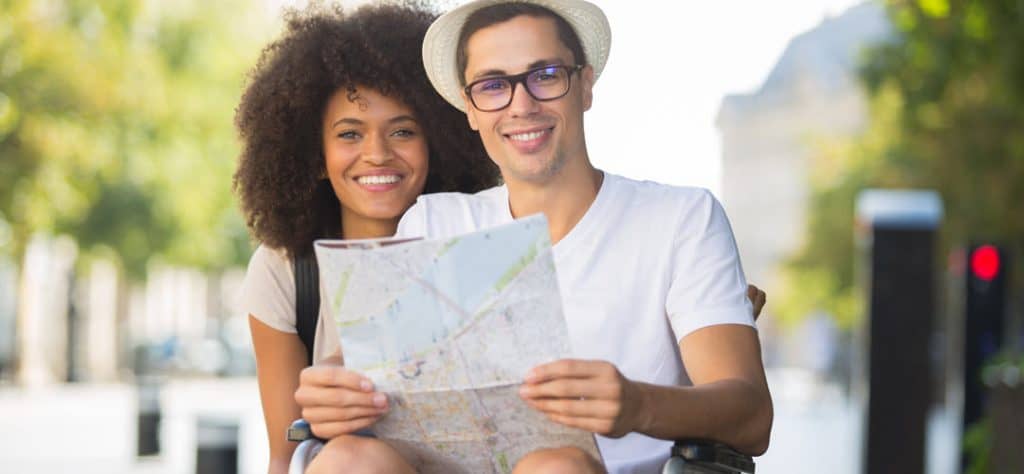 Application Process for Disability Insurance
The application process takes about 4-6 weeks and involves the following: 
Quote comparison 
Every insurance company has its way of evaluating applicants and everybody is different. Therefore, you'll probably obtain varied rates from various companies. Consider using a comparison tool to obtain several quotes and select the one that offers the best coverage at the cheapest rate
Paperwork 
You will complete a fundamental application, covering employment details and basic information. Be ready to offer income documentation-either your employment offer letter or current tax return. You'll also need to sign consent forms for your prospective insurer to obtain your health information. 
Medical exam 
Your broker, or in some instances, the insurer will contact or email you directly to set up a medical exam. The exam takes approximately 30-45 minutes. 
A medical doctor or licensed paramedical might come to your workplace or home to perform the exam, or you might have to stop by a lab. The medical exam generally involves a urine and blood specimen, weight, and height measurement. 
Phone Interview 
The insurer's representative will contact you to ask questions regarding your lifestyle and health history. This will take approximately 20-25 minutes and your insurance broker will generally inform you of the questions to expect. It's advisable to have the contact details of your primary physician. 
Underwriting and approval 
Underwriting usually takes 2-4 weeks of the application process. Beware that the process will take a longer duration depending on the complexity of your medical history. Once the policy is ready, your insurer or broker will deliver it. 
Buying the policy 
You'll need to sign a delivery receipt and approve a payment method of activating the policy. Long-term insurance will cost you around 1%-3% of your yearly salary. 
While you should generally expect the policy in hand in4-6 weeks, numerous factors affect the underwriting period. They include: 
How detailed your application is 
If you offer all the information the insurer requires upfront, it takes a shorter time to keep seeking clarification regarding your application. Therefore, it's advisable to provide a high degree of detail when applying for disability insurance. 
The duration it takes to acquire your medical records 
This factor causes more delays than other parts of the underwriting procedure. The insurer usually requests a copy of your health records from your primary physician who needs to turn them to the insurer. At times, the insurance company obtains them within some days while other times, the physician takes a longer time to send your records to the insurer. 
Scheduling the medical exam 
The sooner you schedule this exam the faster the underwriting application will take place.
Best Disability Insurance Provider in USA
Visitor Guard® takes pride in offering customized disability insurance for individuals in the USA, securing them financially for numerous months and even years. Our policies are solid, reliable, and secure, guaranteeing you to reap the benefits till you retire. Besides covering daily expenses, the monthly coverage helps in meeting medications and treatment.
We offer almost 60% of the pay, assuring that people can focus on health and recovery without stressing about the bank balance. Our plans cover injuries, diseases, accidents, surgeries, maternity leaves, and other conditions that prevent you from going to the workplace. Our application process is lucid, tailored to everyone's needs. The purchasers can compare the prices and select the one that gives them the best coverage.
By filling in some basic information during the paperwork, you proceed to the following medical exam and phone interview steps. We make sure that underwriting is done under a seasoned and trained underwriter before signing for approval.
Though there are some exclusions, we extend our helping hand to each and everyone who is devoid of earning income. We believe that there's no best time to opt for this plan; hence, you can reach us anytime, even if you don't have urgency.
Disability Insurance Exclusions 
Nervous/Mental Limitation
The nervous/mental limitation is a common exclusion and while some insurers don't have limits on claims caused by nervous and mental conditions, you can expect to see this policy provision. This means that if your nervous /mental condition caused or contributed to your disability, your benefit payments will be restricted to the period set by your policy. Conditions frequently include anxiety, stress, dementia, or depression 
Alcohol and Substance Abuse Restriction  
Coverage emerging from alcoholism or substance abuse is frequently capped at 24 months or might not be covered at all. If you're on prescription medication, beware of the restriction. 
Other exclusions include   
Intentionally self-inflicted injuries 
Active participation, rebellion, or engaging in civil disturbance 
Loss of occupational or professional license 
Disability Insurance

We hope this guide has brought you clarity on the subject and you are no longer uncertain about investing in disability insurance. Contact us for a quote and do get in touch with us if you have any questions!

Do you have more questions about plans and coverages? Find out more about  Visitors Health Insurance  and  Travel Insurance For Parents Visiting The USA.

Call us anytime at 1-804-325-1385.
Disability Insurance FAQ
Disability Insurance also called DI or Disability Income insurance, or Income Protection is a form of insurance that insures the beneficiary's earned income against the risk that a disability creates a barrier for a worker to complete the core functions of their work.
​​​​Yes, Disability income (DI) insurance is designed to replace between 45% and 60% of the insured's gross income on a tax-free basis. Some policies include bonuses and commissions as income.
You can simply Contact Us. We can help you to compare the plans. An application form needs to be completed to get a quote. After the application has been evaluated, the Underwriting process also comprises of medical examination and phone interviews. Once this is complete, the final policy documents will be sent for your signature.
Many factors go into determining the cost, such as your age, your current health status, and the amount of coverage you want. Generally, the older you are, or the longer your desired protection period, the higher the premiums. The length of your "elimination period," which is how long you must wait before you begin to receive benefits after a disability can also affect the premium.
Long term disability unlike the Short term disability plans are intended to provide benefits for a longer period, and benefit periods for long term disability insurance are usually stated in years: 5, 10, 20, or even until you reach retirement age, depending on your plan.
Short term disability insurance, as the name indicates, is intended to cover you for a short period of time following an illness or injury that keeps you out of work. Short term disability insurance typically covers you for a term between 3-6 months, though this may vary per the policy.
More About Disability Insurance
Tips for Disability Insurance