Download Visa Letter
After you complete and submit the application for your insurance policy, you will receive an email to the email address provided on the application with your insurance details. The email will have links to download your policy documents or to login to the Member area to download your documents which include your policy ID card, policy certificate Visa Letter and other important information.
Please print your insurance ID card and always keep it with you. It is important that you carry it with you while you are traveling. In the event for some reason you do not get this email, based on the policy you have purchased, you can login with the insurance details below.
Use your certificate number and date of birth to login to access your Visa Letter and other fulfilment documents.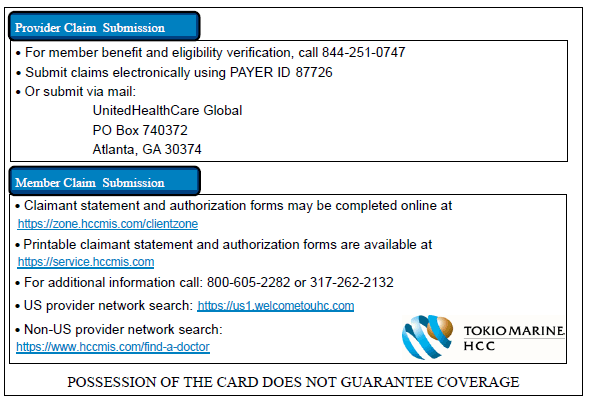 Tokio Marine HCC Policies
Download the following Tokio Marine HCCMIS insurance policy ID cards by logging into Client Zone  
Atlas Travel Insurance- America, International 

 

Atlas Premium Insurance- America, International 

 
IMG Policies
Download the following IMG insurance policy ID cards by logging into MY IMG  
Patriot Travel Insurance