Compare & Buy the Best Visitors Insurance Plans for USA
If you are visiting the USA, visitors insurance can protect you from costly health expenses during your stay. If you experience any new injuries, illnesses, or have pre-existing conditions that require treatment during your trip, our visitor's insurance includes plans to get the coverage you need.
Visitor Guard® offers the best visitors insurance in USA. Some of our comprehensive visitor insurance plans offer direct, cashless payments to providers in United Healthcare & Aetna First Health Networks, within all states and regions in the US
Visitors Insurance Plans Can Cover:
Hospital and doctor expenses for illness and injury
Prescription drugs
Dental emergencies
Emergency medical evacuations
Acute onset of pre-existing conditions
Let's Find the Perfect Insurance Plan for You
Why buy Visitors Insurance from Visitor Guard®
Visitor Guard® offers the affordable Visitors Insurance in USA. Purchase with confidence from experienced, licensed insurance professionals based in the US. You will receive the best value for visitor insurance including benefits, service, and price.
Best Value in Visitor Insurance
Through Visitor Guard® you can easily compare all trusted US visitors insurance plans and purchase the best plan for your needs online.
Knowledge & Experience
Leverage the 15+ years of knowledge, expertise, and experience from the Visitor Guard® team to choose the best plan for your needs.
Fast Service & Best Price Guarantee
You can rest assured that you'll receive the best price for insurance plans as well as quick, efficient service via phone & online channels.
What is Visitors Insurance / Visitor Health Insurance?
Visitors insurance or visitor health insurance is a short-term medical insurance policy that travelers or visitors can purchase to travel to the United States. It offers protection from accidental injury or sickness that can arise during their stay in the host country. It is a mandated type of coverage for foreign nationals who come to the USA temporarily, for any reason, business or personal.
US visitors insurance is a kind of medical insurance, providing health coverage for foreigners, parents or relatives arriving in the USA. This form of health coverage is purchased as a short-term plan, bestowing medical protection beyond national borders, but only for the duration of travel or stay outside the home country.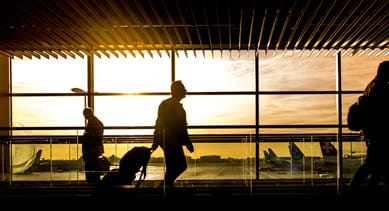 These visitor insurance plans also provide:
Medical evacuation and repatriation benefits
Accidental deaths and dismemberment
Trip delays and cancellations, and
Loss of luggage as part of the covered feature.
Types of Visitors Insurance in USA
There are two types of visitor insurance in USA:
Limited Benefit Plans-
Limited plans or basic visitor insurance plans are low-cost plans for travelers. An insured individual can be covered for medical expenses up to an amount on a pre-determined benefit table mentioned in the brochure, which one can review before purchasing.
Key aspects:
Limited coverage as there are predefined sublimit on all the benefits.
Can go to any doctor or hospital as there is no PPO network, but payment will be made based on a pre-defined amount after you pay the deductible
It provides basic protection and may not be sufficient.
Comprehensive Benefit Plans-
With Comprehensive plans, once the deductible has been met, the plan pays a percentage for each eligible expense. This is called Co-insurance.
Based on the plan you opt for, the coinsurance can vary between 70–100% up to the first $5,000 on a policy, then 100% thereafter. These plans offer more benefits than basic plans and can provide coverage for a non-chronic acute onset of pre-existing conditions.
Key aspects:
Better coverage and more protection
Costly compared to the limited coverage plans.
Based on the plan and company, benefits may differ. One should refer to the plan details for exact coverage.
Benefits of Visitor Health Insurance USA
We ensure that you have access to health insurance coverage when you need it the most. We assist our customers in having a smooth and hassle-free travel experience.
Individual Healthcare Cover pre and post-hospitalization expenses in case of any medical emergency.
Pre-existing Disease Cover Get Insurance for pre existing conditions and lifetime diseases like diabetes, hypertension, or cancer covered.
Covid-19 Coverage Cover all Covid-19 related medical and hospital bills while traveling abroad.
Critical Illness or Surgery Plans Insure yourself to pay all your surgery and life-threatening illness treatment bills.
Family Floater Policy Protect your entire family against health issues or medical assistance in the future.
Why Choose Visitor Guard® for Visitor Health Insurance in USA?
Visitor Guard® is devoted to keeping you safe and healthy while you travel to the US with our plans for Visitor Health Insurance in the USA, specially designed to cater to all your specific requirements.
Global Network we offer our specialized services to international travelers across the world.
24*7 Customer Support Get all your insurance-related doubts and queries solved in an instant with our round-the-clock customer assistance.
Quick Claim Intimation We help you reimburse your claim quickly and effortlessly to get your medical coverage on time.
Optimized Insurance Cost We offer the best insurance prices in the market for tension-free and safe international travel.
Simple, Smooth Process Easy, quick and seamless insurance process to get the best health package deals.
Buy Visitor Health Insurance USA Online
Step 1:-Check the available plans
Submit your details through the quote form above and check out the plans suitable to your specific needs
Step 2:-Compare Plans
Compare the pros and cons before choosing the plan best suited to you in terms of budget, coverage, and areas
Step 3:-Choose a plan and apply
Buy a plan from our trusted insurance providers
Step 4:-Confirm via email
Check and confirm your documents through your email
Learn More About Visitor Insurance in USA
Happy Customer Testimonials

Mitul Karia
I had called them for to inquire about my parents insurance and coverage in United States, Pallavi was very helpful and went above and beyond to walk me through different options. I would highly recommend them.

Linda Wood
I recently was shopping for Travel Health Insurance and had the good fortune to speak with Pallavi at Visitorguard. I had never purchased Travel Health Insurance before and needed to educate myself with all the options. Thankfully Pallavi was very informative, professional and patient as she guided me through the different plans. I sincerely appreciate the guidance and support with this important decision. Thank you!
Nita & Mathew Alexander
I have purchased insurance for my parents and in-laws a few times now. Visitorguard.com is the best site for health insurance for their short visits to US. You get exceptional customer service from staff who are knowledgable and will give good advise on how to choose the plan that will best fit your needs and your budget. The site provides a wealth of information and an easy comparision table to compare the different plans to help select the best option that meets your needs.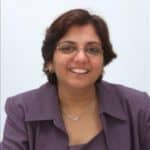 Rupali Pendse
Highly recommend purchasing visitors insurance from VisitorGuard. VisitorGuard insurance has protected my children when they went to Europe for vacation and internships as well as when my parents visit the USA for a couple of months. The staff is very knowledgeable, patient with all my questions, available 24 x 7 in guiding you to purchase the best insurance protection for you.
Five Stars all the way!

Anupama V Sarma
Have bought visitor insurance for my family' trips to the US. The VisitorGaurd website makes it easy to compare various plans – their costs & benefits. The agents are patient, polite, and know the pros and cons of the plans. We have bought Atlas as well Liaison in the past.
Definitely recommend them for all your travel insurance needs!

Hema Havaldar
A wide range of plan choices. Very courteous and knowledgeable. I bought the Atlas America plan. We especially liked the acute on-set of preexisting benefit and the 100% coverage after deductible if you go to a doctor in the network. The application process was easy. I received the confirmation right away and was able to download and print the documents including the ID Cards.

Anand Annamalai
I just bought insurance from visitorguard and the experience has been amazing. The website is intuitive, has a lot of articles that explain the nuances of visitor insurance, simple to use navigation that walks you through the process, and within a few clicks I could buy the insurance. It allows to choose for the right coverage and deductible that suits your need and I highly recommend it.
Aashish Jain
I highly recommend Visitor Guard. The web experience is easy to use and there is lots of useful information for insurance newbies like me. I was able to get personalized advice on which policy has specific COVID coverage which made the process of shopping for insurance for my mom super easy. Very thankful to the team for an outstanding experience.
Visitor Guard®'s Reputable Partners
Many of the best US providers partner with Visitor Guard®, including Trawick International®, International Medical Group (IMG), WorldTrips, Travelex, and Petersens.