Visitors Insurance for Parents & Foreigners Visiting America
If you are visiting the USA, visitors insurance can protect you from costly health expenses during your stay. If you experience any new injuries, illnesses, or have pre-existing conditions that require treatment during your trip, our visitors insurance includes plans to get the coverage you need. Some of our comprehensive visitor insurance plans offer direct, cashless payments to providers in United Healthcare & Aetna First Health Networks, within all states and regions in the US. Plans can cover:
Hospital and doctor expenses for illness and injury
Prescription drugs
Dental emergencies
Emergency medical evacuations
Acute onset of pre-existing conditions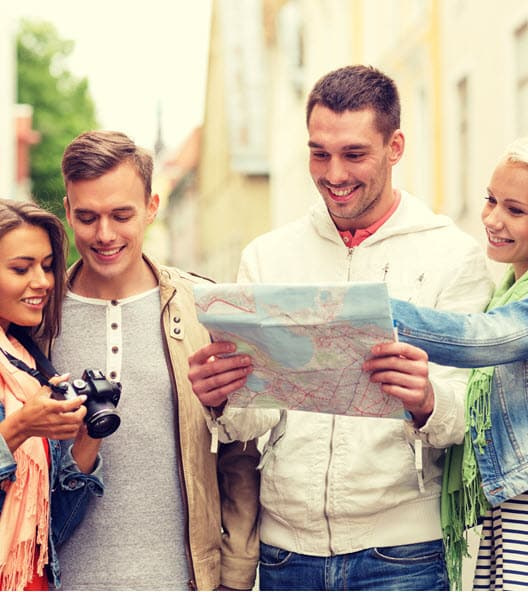 Why Buy Visitors Insurance from Visitor Guard®
Visitor Guard® offers the best travel insurance in the USA. Purchase with confidence from experienced, licensed insurance professionals based in the US. You will receive the best value for visitor medical insurance including benefits, service, and price.
Best Value in Visitors Insurance
Use our website to easily to compare all trusted US visitors insurance plans and purchase the best plan for your needs.
Knowledge & Experience
Leverage the 15+ years of knowledge, expertise, and experience from the Visitor Guard® team to choose the best plan for your needs.
Fast Service & Best Price Guarantee
You can rest assured that you'll receive the best price for insurance plans as well as quick, efficient service via phone & online channels.
Learn More About Visitors Insurance
Visitors Insurance Plans from Reputable Partners
Many of the best US providers partner with Visitor Guard®, including Blue Cross Blue Shield, Tokio Marine, International Medical Group, Seven Corners, Travel Guard, Travelex, and Petersens.