Know the difference between Visitors Insurance and Travel Insurance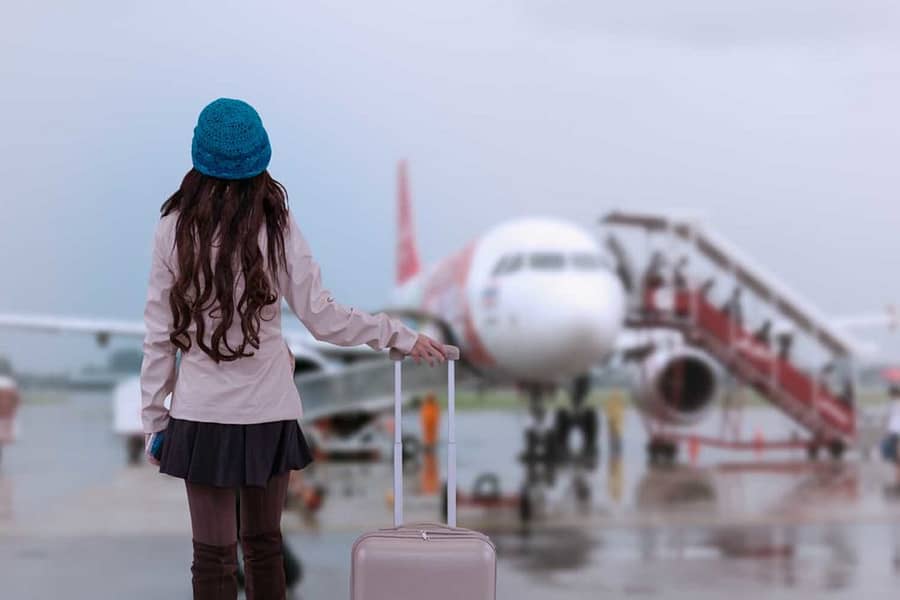 Know the difference between Visitors Insurance and Travel Insurance
When shopping for insurance policies, you may across a multitude of terms for various coverages. Trip insurance, health insurance, medical insurance, travel insurance, and more may seem seemingly the same. So, what's the difference? Travel insurance is an umbrella term used for numerous types of insurance plans available for different categories of travelers.
There are two major categories:
Visitor insurance
This is short-term medical insurance that covers you during your travel. Generally, the policy covers new and unforeseen medical conditions. This is also referred to as travel health insurance, visitors medical insurance, travel medical insurance, and more.
Travel insurance/trip cancellation insurance
Are you booking an expensive vacation? Are you traveling with an elderly adult or a kid? Are you booking your trip in advance? What if you can't go on a vacation due to a terrorist attack or a natural disaster? These are some questions that can trouble you, which is why travel insurance or trip cancellation insurance can be beneficial for you. Before selecting a plan, go through the covered reasons and the coverage offered.
Here's a brief comparison between the two.
Length of the trip
Visitor insurance plans can be purchased for 5 days to a year and can be extended in case of some plans. Travel insurance plans are ideal for 30 days or a little longer but cannot be extended.
Trip cancellation benefits
In visitor insurance plans, travelers may not get the benefit of trip cancellation, trip delay, loss of passport, and baggage loss. Whereas travel insurance plans typically include all four. Travelers can cancel their trips if it's within the policy's covered reason.
The covered reasons vary from one policy to another, but the most common ones are adverse weather, natural disaster, and death or injury of your companion or family member before the trip. The policies can cover pre-paid and non-refundable trip costs. Trip cancellation is a travel insurance benefit and not a visitor insurance plan.
Purchase eligibility
Visitor insurance plans can be purchased before or after the departure, but travel insurance plans cannot be purchased after your departure. You need to buy a trip cancellation travel insurance plan before you board the flight to your destination.
The former is refundable before or after the effective date of the policy, considering the terms and conditions of each policy. The latter is refundable only during the free look period like 7 to 10 days after the purchase.
Plan eligibility
Visitor insurance plans are designed for both US and non-US residents like students on vacations, exchange visitors, au pairs, and more. Travel insurance plans are more ideal for US citizens and residents.
PPO Network
Visitor insurance plans have PPO Network, which means that you can access hospitals, clinics, and doctors within the network and get treated at a lower rate. Travel insurance plans have no PPO network, which means you need to visit hospitals and clinics during medical emergencies and claim for reimbursement later.
Choice of medical maximum and deductible
Medical maximum and deductible options are available in visitor insurance plans and are typically not available for travel insurance plans. However, for the latter, some plans can be upgraded to medical maximum but no change in deductible.
Acute onset of a pre-existing condition
Visitor insurance plans generally cover acute onset of pre-existing conditions, but travel insurance plans don't cover. Pre-existing conditions can only be available on the travel insurance plans if purchased within a stipulated time after the first payment for the trip.
Home coverage
Some visitor insurance plans cover incidental/or end-of-trip home coverage. There is no such coverage option under travel insurance plans.
Which type of insurance should you choose?
Based on the comparison stated above, both the policies are designed to protect you financially in a foreign land. Now, choosing a plan is an individual's personal choice depending on his/her nature of travel or stay and whether he/she is a foreign national or a US citizen.
Nobody wishes to pay money from their own pocket for medical expenses overseas, which is why various categories of insurance policies are introduced to travelers. For more information, get in touch with licensed executives of Visitor Guard®. 
Also Read: Single Trip Insurance Vs. Multi Trip Insurance- Which one do you need?
---
---