Single Trip Insurance Vs. Multi Trip Insurance- Which one do you need?
Single Trip Vs Multi Trip Insurance
It is not a surprise that there are various health insurance options available in the market, it can be overwhelming for one to understand which one is best for you. Now, when it comes to single and multi-trip policies, understanding the difference is important. International travel has its rewards and challenges. Are you wondering if you should buy single-trip or multi-trip insurance? Well, this blog will clear your doubts!
Single-trip insurance plan
Single-trip policies are ideal for those people who leave home, go on a trip, and return home- it can be a short trip to Nepal or a long three-month vacation in Hawaii. The policy covers you from the beginning of the trip till the end of the trip and ends as soon as you return to your home country or the day. During this trip, you can cover multiple destinations, the insurance will cover you for the entire length of the trip as long as the destination is not your permanent residence or your country of citizenship.
The plan is appropriate for not-so-frequent travelers or if someone travels for a long duration. Generally, single-trip insurance plans are of two types- travel medical insurance and trip cancellation insurance.
Travel medical insurance
The travel medical insurance plans are focused on travel and medical benefits during travel. They come with a multitude of policy maximum and deductible options and can be purchased from five days to three years depending on the plan. Plus, you can add optional coverages like upgrading medical evacuation benefits, hazardous sports, return to home, and more.
Trip cancellation insurance
If you must cancel your trip for a covered reason, the trip cancellation insurance plan comes in handy. To be on the safer side, you should purchase the insurance for the entire duration of the trip and for the entire trip cost.
You may find plans that cover up to 30 days, while some cover up to 180 days. The coverage starts from the next day of the purchase and lasts till your departure. The plan also covers trip delay, trip interruption, baggage delay and loss, emergency evacuation, and repatriation of remains while you are on your trip.
Multi-trip travel insurance
Multi-trip coverage can be bought on an annual basis. These plans cover you for an entire calendar year, starting from the effective date of purchase and offering you coverage when you leave home and return home multiple times over the entire year. These policies are ideal for those travelers who take multiple frequent trips. However, they need to have standard health insurance in their home countries to be eligible for multi-trip coverage.
No matter how many trips you take in a year, you will be covered throughout the year. Multi-trip travel insurance plans typically have a limit on the number of days of each trip. Depending on the plan, you may be covered for 30 days or 45 days per trip. For example, if you are going on three months cruise vacation, returning home, and then again embarking on a new journey for another three months, multi-trip insurance is not for you! In this case, you can purchase two separate single-trip policies.
One should note that a multi-trip policy has no trip cancellation coverage, which means you will not be covered for trip cost if you must cancel your trip. Trip delay or interruption during yourtravel can be covered. Multi-trip insurance plans are like travel medical plans. The difference being the multi trip plans are annual plans. If you are a frequent business or leisure traveler, then this category of plans is for you!
Things to consider before selecting single or multi-trip cover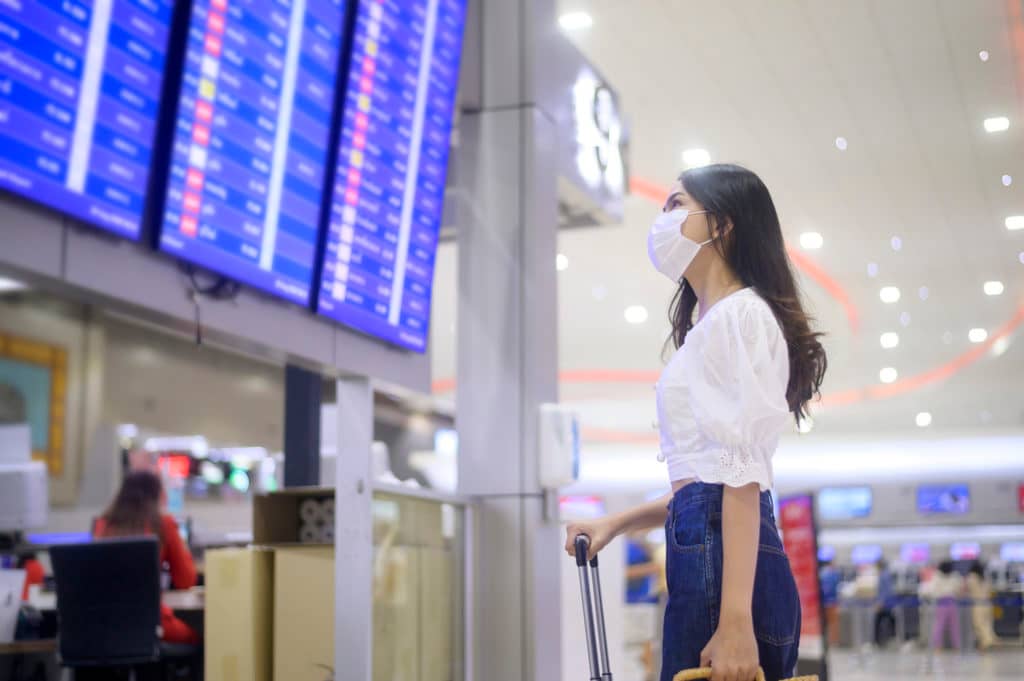 Whatever plan you decide to go ahead with, there are a couple of things that you need to consider before paying for it. What is your travel destination? This is crucial because insurance companies may have separate plans for USA and the rest of the world. Some plans may exclude Canada and the US, thus be sure to check the policy.
In addition to this, there are various levels of coverage. You may be volunteering in an NGO while vacationing, or taking part in extreme activities, or working part-time, etc. In these different scenarios, you need a different type of coverage. Though every health benefit plan is designed to cover new illnesses and injuries, it is recommended to the plan has emergency evacuation and repatriation included in your plan.
If you fail to check the policy coverage, you may miss some valuable information on the coverage and exclusions. If the policy does not provide coverage for your requirement , you may end up paying hefty medical bills abroad.
Once the policy is purchased, depending on the plan you purchase, you may have 14 days to ensure whether you have purchased the right benefit. Visitor Guard® takes care of every client's query and assists them to select a plan as per their travel requirements. Do call us now!
Also Read: Know the difference between Visitors Insurance and Travel Insurance
---
---