Philippines Travel Insurance With Covid 19 Coverage
The Philippines is blessed with natural landscapes, active volcanos, islands, beaches, a lot more! Being the world's largest archipelago nation, it has always attracted tourists from all over the world. If you are planning to visit this nation, you should consider getting Philippines travel insurance.
Traveling outside your home country can be dangerous during COVID-19, which is why an insurance policy can come in handy. Visitor Guard® has comprehensive and affordable travel insurance Philippines plans to make your trip worry-free. In addition, the plans come with medical and travel-related benefits that can keep you financially protected during your trip.
Whether you are planning a solo trip to the Philippines or deciding to take your family on tour, purchasing an insurance plan can be a wise choice. Call us to know about the right plan and guidance.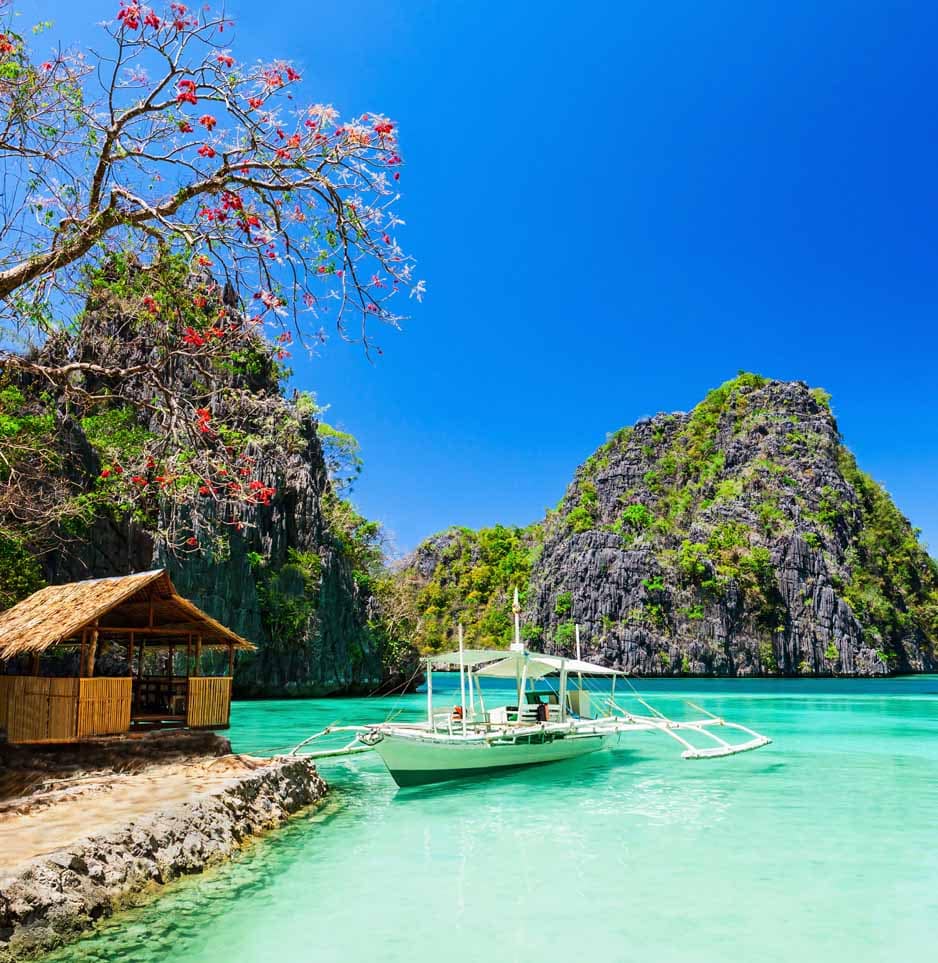 Philippines Travel Insurance Covid-19 Plans
iTravelInsured SE
$24 / day
for a 24 year old with a $300 trip cost
Available for ages up to 99years
Maximum trip length 180 days
Medical coverage of $250,000 (may vary by state)
Trip Cancellation maximum benefit up to 100% of insured trip cost (min $300)
Trip Interruption maximum benefit up to 150% of insured trip cost
$2000 maximum benefit for travel delay
$500,000 maximum benefit for emergency medical evacuation and repatriation of remains
Buy Now
Atlas International
$52 / mo
For age 45 years with $50,000 plan and $250 deductible
Plan maximum limits ranging from $50,000 to $2 million
Deductible options from $0 to $5,000
Coverage for Hospitalization, ER, Urgent Care, Dr. Office Visits, Prescription Drugs, Covid-19
Coverage for non-chronic Acute Onset of Pre-existing conditions
Coverage from 5 days to 364 days
Buy Now
Patriot International
$49 / mo
For age 45 years with $50,000 plan and $250 deductible
Plan maximum limits ranging from $50,000 to $1 million
Deductible options from $0 to $2,500
Coverage for Hospitalization, ER, Urgent Care, Dr. Office Visits, Prescription Drugs, Covid-19
Coverage for non-chronic Acute Onset of Pre-existing conditions
Coverage from 5 days to 2 years
Buy Now
Need help?
Talk with an expert!

Benefits of Philippines Travel Insurance
Financial protection– Philippines travel insurance can safeguard you from paying out-of-pocket medical bills and hospitalization charges during the trip if you fall sick.
COVID protection- The plans are designed to protect you from COVID-19 medical costs and treatment so that you do not have to stress even if you contract the virus.
Personal belongings protection– Loss of baggage, travel documents, passports, visas, and other records can add several annoyances to your trip. Philippines travel insurance can cover you for those losses.
Arrangement of Emergency evacuation- Travel insurance for the Philippines arranges emergency transportation services for medical evacuation.
Trip cancellation benefit– Insurance plans can reimburse pre-paid and non-refundable trip costs if the trip is canceled for a covered reason.
Why choose us for Philippines Travel Insurance ?
We have been serving customers for years and hold significant knowledge about the insurance industry. Here are a few reasons why you should choose us.
Affordable comprehensive plans– Tourists can find different Philippines travel insurance plans that cover COVID-19 and other unexpected illnesses.
Seasoned experts– We have professionals who will help you pick adequate health insurance for visiting the Philippines.
Uncomplicated process– We ensure that our members face an easy and smooth insurance purchasing procedure to get the best travel experience.
24*7 support– Visitor Guard® offers 24*7 customer assistance helping members resolve their problems during their trip.
Widely accepted plans– Visitor Guard®'s insurance plans are widely accepted and recognized all over the globe.
Best Philippines Travel Insurance Plans with Covid 19 Coverage
Visitor Guard® has three popular plans that are meant for tourists traveling outside the US. Planning an international trip without an insurance plan can put you in trouble. Check our plans and purchase one.
iTravelInsured SE– The plan is specially designed to protect travelers from trip cancellations and interruptions for the covered reasons. Apart from trip cancellations and interruptions, other benefits include trip delays, rental car damage, missed trip connection, medical evacuation, and repatriation of remains, baggage and personal effects, dental expenses, accident and sickness, accidental death, and dismemberment, and more.
Patriot International– The plan covers outside the US with maximum limits from $50,000 to $1,000,000 and deductible from $0 to $2,500. It pays 100% outside the US and offers $1 million for emergency medical evacuation. It covers acute onset of pre-existing conditions, COVID-19, intensive care, and more. Read the brochure to know the details.
Atlas International– The plan is suitable for travelers traveling outside the US, offering coverage like emergency medical evacuation and emergency reunion, hospitalization and outpatient treatment, repatriation of remains, terrorism, political evacuation, sports coverage, pregnancy complications, crisis response, personal liability, and more. To know in detail, go through the policy wordings.
Philippines Travel Insurance Requirements
Travelers are required to have a travel insurance policy with the Emergency Medical benefit for at least $35,000, including COVID-19 benefit. However, it is recommended to carry insurance coverage of $50,000.
Travelers from the US are not able to enter the Philippines without proof of complete COVID-19 vaccination. Children under 12 are exempted from this rule.
Travelers who are not fully vaccinated are required to complete facility-based quarantine until the release of their negative COVID-19 RT-PCR test results, taken on the 5th day after arrival.
A negative RT-PCR Covid test taken 48 hours before departure from the country of origin.
Valid passport with at least six months validity from the time of arrival in the Philippines.
Travelers must wear masks and face shields in some public places.
Philippines Travel Insurance Cost
The cost of Philippines travel insurance depends on several factors like age, duration of the trip, number of travelers, deductible, and more. Visitor Guard® has limited and comprehensive plans for the Philippines, which one may find on the website. The limited ones have fixed benefits with lower premiums, while the comprehensive ones have better protection and higher premiums. On our site you can simply answer a few questions about your age, number of days you need coverage, citizenship, ,get a quote and compare the plans, Or you can call us before heading for a plan.
About the Philippines
The Philippines is an island country of Southeast Asia situated in the western Pacific Ocean with almost 7,640 islands. The country is known for its abundance of beautiful beaches, tropical climate, underground river, unique cuisine, delicious fruits, rich in biodiversity, vibrant festivals, friendly locals, and more.
Whether you want to bask in the sun on the beach or hike through the forest and mountain trails, the Philippines can satisfy your wanderlust spirit. Are you excited to go on a vacation? Get all the paper works done, purchase an insurance policy, pack your bags, and fly down to the destination.
More About Philippines Travel Insurance
Philippines Travel Insurance – FAQs
Yes, you need to carry an insurance policy of at least $35,000 before entering the country. However, US citizens are not required to purchase travel insurance for the Philippines though recommended.
Yes, foreigners can buy insurance in the Philippines from private insurance companies. Or they can contact insurance providers like us to purchase a plan before heading to the country.
Unvaccinated travelers are not allowed to enter the Philippines. Travelers who cannot show proof of vaccination will be subject to quarantine in a government facility until the release of a negative RT-PCR test taken on the fifth day, followed by home quarantine until the 14th day.
The cost entirely depends on the plan you are purchasing. Factors like age, trip duration, deductible, and others all determine the cost of travel and health insurance.
Tips for Philippines Travel Insurance