Affordable Care Act (ACA)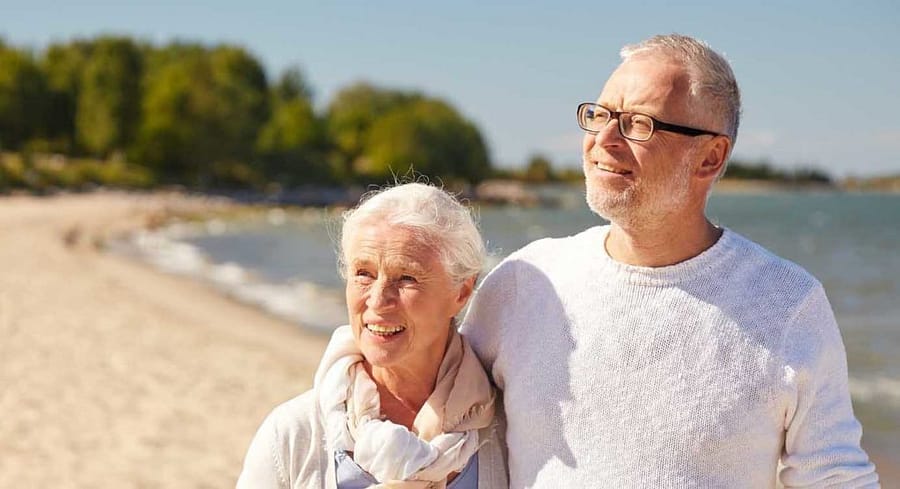 Demystifying the Patient Protection and Affordable Care Act
The Patient Protection and Affordable Care Act, known as PPACA and commonly referred to as "Obamacare", is an Obama-led strategy to improve access to affordable healthcare in the United States. The President launched the plan on March 23 2010 to combat rapidly rising healthcare costs as well as to deal with the large numbers of uninsured people currently living in the United States.
Millions of people in the US are uninsured and these people risk huge debt through medical bills. For example, 2.2 Million People are Uninsured in Los Angeles County alone. The Patient Protection and Affordable Care Act(PPACA) aims to give uninsured affordable access to health insurance. The PPACA is also designed to decrease healthcare spending, improve the quality of healthcare, and give US residents more rights against health insurers.
However, many of these people are still unsure how the PPACA will affect them. While the PPACA is a complex set of documentation and procedure, there are several key facts that matter for residents, students, tourists, immigrants, and other visitors to the United States.
Note: This post was originally written in 2013. As of 2019, US citizens are no longer required to have health insurance under PPACA. This means no more penalties in case of failing to enroll. However, it's advisable to have a health insurance cover that protects your family in the event of an illness or injury. Visitor Guard® is a leading insurance provider in the USA, which offers the best and trustworthy health insurance for foreigners in USA.
Key Features of the Patient Protection and Affordable Care Act
The core of the PPACA ensures three key features are met – everyone must have a minimum amount of coverage; insurers must offer health insurance regardless of pre-existing conditions or state of health, and policies must be provided at the same price regardless of factors like age and gender. Affordable health insurance policies are provided through the government's Health Insurance Marketplace – these plans may be purchased by eligible US citizens and residents whose income falls below a certain level.
The PPACA has many critics. However, supporters claim that the Act will result in the following advantages:
Citizens and legal residents of the United States will not be denied health insurance if they suffer from a pre-existing medical condition, nor will they be dropped from health insurance plans due to health problems or insurer loopholes.
Health insurance policies will be clearer and simpler to understand.
Medicaid and Medicare will be expanded – under the PPACA up to seven million more Americans could be covered under Medicaid.
US citizens will be able to buy subsidized health insurance through the Health Insurance Marketplace.
Children will be able to remain on their parents' plan until the age of 26.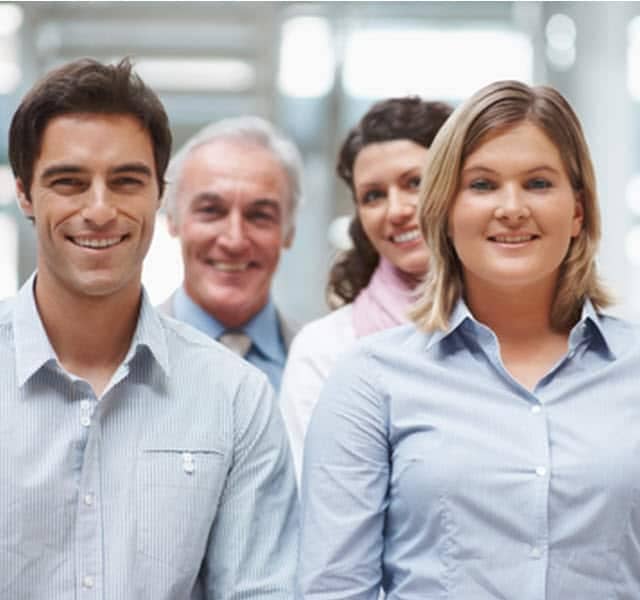 The policy isn't to force people into the government's scheme. US citizens don't have to sign up for government-provided health insurance, but most citizens do need to have some form of health insurance in place once the Patient Protection and Affordable Care Act is in effect otherwise they will incur a tax penalty.
Why Should You Care About the PPACA?
PPACA is on the road to full implementation and the legislation will affect individuals, businesses, and the healthcare industry in a number of important ways. Residents and citizens, visitors to the United States, immigrants, international students, and other groups will be affected in different ways by the PPACA. While most people will be penalized if they do not have health insurance, there are some groups of people that will remain uninsured as PPACA moves into place.
Here's how PPACA will affect the following groups of people:
1. Visitors to the United States
Non-US citizens traveling to the United States on vacation or to visit friends and relatives do not need PPACA coverage. If you are a resident or a citizen of another country and you are temporarily traveling to the US then you are exempt from the PPACA rules – you don't have to have health insurance and you won't be fined by the US government if you don't have health insurance.
However, traveling as a visitor to the United States without any form of health insurance is dangerous. Healthcare remains expensive in the US even if Obamacare strives to bring costs down. If you don't have medical insurance as a US visitor, you will have to pay for any injuries or illnesses yourself. The cost of treating illness and injury in the US can mount up to hundreds, if not thousands, of dollars. There are a few medical Travel Insurance Plans that Cover Pre-existing Conditions to a certain extent. Health insurance for non-US citizens can be a great help to visitors in case of an unforeseen illness.
A health insurance plan for non-US citizens won't be the exact same as what you can get as a US resident, but you can purchase Visitor health Insurance or short-term health insurance. Visitors Insurance is designed to protect travelers from high medical bills during their time in the States. Coverage includes doctors' visits, treatment in the emergency room or in the hospital, treatment for non-life-threatening and life-threatening illnesses and injuries, covid-19 coverage, prescription drugs, repatriation, and emergency medical evacuation. To sum up, non-US visitors to the United States don't need to worry about the Patient Protection and Affordable Care Act but they will have the option to purchase temporary health insurance for foreigners for their own peace of mind and personal protection.
2. US Citizens Living Abroad
US citizens that live abroad for at least 330 days out of a one-year period do not need to have PPACA coverage. These people are deemed to already have minimum essential coverage and are not required to buy PPACA insurance, nor will they be fined if they do not have any health insurance cover in place. The following details clarify the situation for US citizens not living in the US:
US citizens with their main residence or tax home in another country do not need PPACA insurance;
US citizens living in a foreign country for an uninterrupted period that covers an entire tax year will not need PPACA cover;
US citizens living outside the US for at least 330 full days out of a 12-month period will not need PPACA cover.
If a US citizen lives for certain parts of the year abroad or has homes in different countries and doesn't want to pay for a full year of US health insurance, he or she doesn't have to buy US health insurance under the Patient Protection and Affordable Care Act. If these people don't purchase minimum essential coverage under the PPACA scheme then they will be liable to pay the non-coverage tax penalty, which would work out as less than the premiums required to maintain US health insurance cover.
US citizens can purchase short-term health insurance coverage to fill any gaps and ensure they are not left without insurance for the times they are in the US. This is available from private health insurance companies like Anthem Blue Cross, Atena, and United Healthcare.
3. Green Card Holders
Green card holders are also called permanent residents of the United States. Green card holders do have different rights to US citizens in a number of ways but when it comes to buying healthcare under the PPACA, Green Card Health Insurance is quite similar to that of a US citizen. All citizens, nationals, and residents must buy essential minimum health cover under the PPACA legislation.
To find out if you're qualified for a PPACA cover, here's what you should do:
1. Check with the federal health department.
2. Check with the state.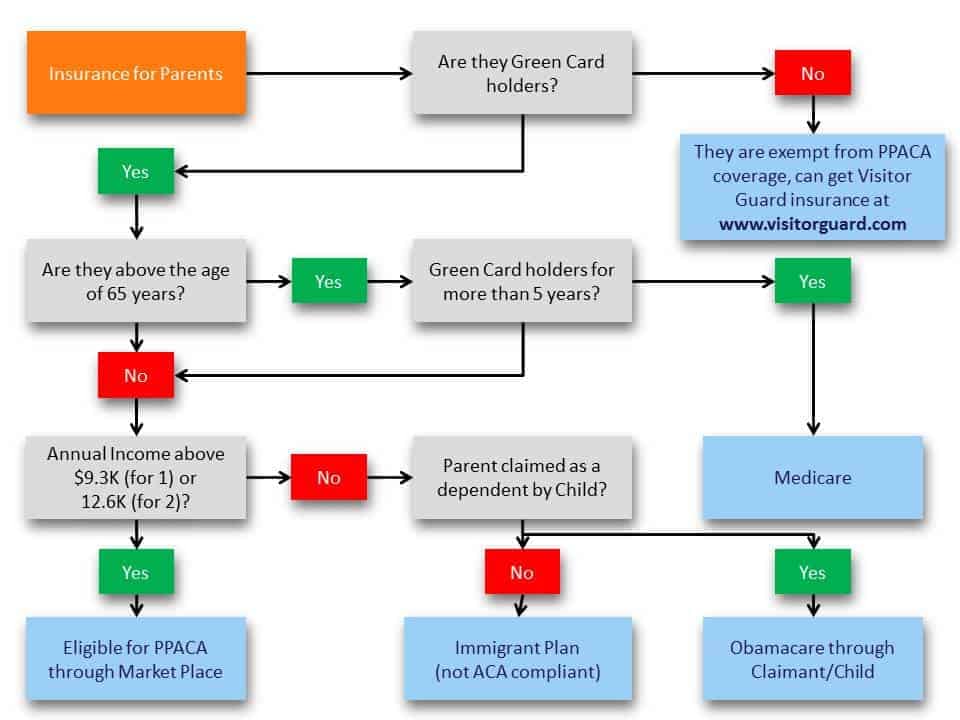 4. Americans Traveling Abroad
US citizens, nationals, and legal residents (green card holders) need to maintain minimum coverage unless they are exempt from the requirement. If you are an American citizen and you are traveling on vacation or business abroad you still need to have a US health insurance plan that meets PPACA legislation. However, if you are out of the country for most of the year or are maintaining a home or residence in another country you may be exempt (see above for examples of where a US citizen does not have to pay for healthcare insurance in the US if they are living in a foreign country.)
5.Individuals on H1 visa
Individuals with non-immigrant status like worker visas are eligible to purchase health insurance for non-US citizens through the marketplace. The Alien number (also called alien registration number or USCIS number) or 1-94 number can be used as supporting documentation while applying for a marketplace plan. According to the Obamacare rules, H1 and L1 visa holders legally residing in the US are subject to the same rules as US citizens when it comes to health insurance. If the H1 member is employed in a firm with more than 50 workers, the employer is obligated to offer a health plan. If there are less than 50 workers, you may have to purchase individual health insurance for non-immigrant protection through the marketplace. H4 visa holders(dependents) are also eligible to purchase through the marketplace if they are residing legally in the US. If you miss the open enrollment or you need time to figure out a long-term plan you must purchase temporary health insurance for non-US residents to protect you from expenses you might incur if you fall ill or have an injury.
6.International Students in the US
Thousands of students come to the United States every year to study at US colleges and universities. Are international students required to sign up for a PPACA healthcare insurance plan?
International students are considered non-residents under US law and are not subject to the legislation of the PPACA unless certain time limits have been exceeded. For example, international students in the United States under F, J, M, and Q visas do not need PPACA insurance for the first five years they are in the States. After five years the individual is deemed to be no longer exempt and must go through the process of categorization depending on the substantial presence test. Many students or other non-residents will continue to be classed as non-residents even after five years when they can prove they have stronger connections to their own country than to the United States.
According to Obamacare foreign students specifically, individuals on J category visas – teachers, temporary workers, au pairs, trainees, work and travel visa holders, and high school students are not required to purchase insurance for up to five years.
Since most International Students are Exempt from the PPACA rules they can buy their own health insurance for non-citizens that meets their needs as students. There is a wide variety of International Student Healthcare Plans available, both through universities and private companies. Students should research coverage before residing in the United States to make sure they find the perfect health insurance in the USA for foreigners that will cover accidents, emergencies, health complaints, prescription drugs, and doctors' visits. It is not advisable for international students to stay in the US without any coverage, and most universities make it a requirement for students to have health insurance.
Exchange students and scholars must be covered under health insurance for non-residents plan that meets a set of requirements stipulated by the US department of state. These J Visa Insurance plans can be purchased online by exchange scholars before arrival in the country. We also provide adventure sports travel insurance for students athletes who travel outside the USA.
7. Undocumented Immigrants
Many reports in the media claim that under Obamacare immigrants will be able to buy discounted health insurance. It is true that immigrants legally residing in the United States will be able to buy discounted insurance and will be required to participate in PPACA. However, undocumented immigrants and workers will not be eligible for PPACA and will not be required to have health insurance. Immigrants that don't hold a green card will keep the same status as they did pre-PPACA – namely, they will only be able to receive medical treatment if they pay for the cost, or they receive the treatment through an organization that works without regard for immigration statuses like a community healthcare center or a Federally Qualified Health Center.
8. US Citizens: Exemptions
While most US citizens, legal residents, and nationals must have insurance under the PPACA legislation, there are exemptions.
You are exempt from purchasing insurance if:
You cannot afford coverage – the lowest-priced available healthcare plan costs more than 8 percent of your household income.
You don't file a tax return because your income falls under a certain level.
You are exempt under certain faith-based religious exemptions.
You are in prison.
You are a member of an Indian tribe.
You are a member of a health care sharing ministry.
In certain cases, US citizens are eligible for other hardship exemptions. For example, you may be ineligible for the legislation if you are homeless, or you have been evicted from your home. Other events that could make you eligible for a hardship exemption include experiencing a death in the family, if you are a victim of domestic violence, if you have suffered a natural disaster, or if you have filed for bankruptcy. It is important to consider, however, that these exemptions are certainly not set in stone. More regulation is expected to be rolled out in response to people attempting to bypass eligibility due to certain loopholes in the legislation.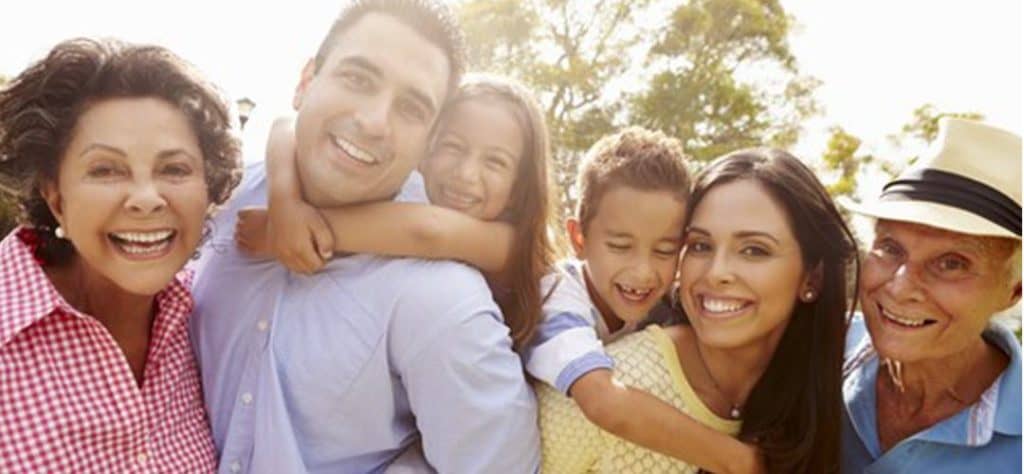 What's Covered Under PPACA Health Insurance Plans?
For individuals, and small groups purchasing health insurance, there are around 10 different categories of medical events and conditions that will be covered by PPACA insurance. These covered events include the regular benefits under health insurance plans such as doctor visits, emergency room visits, treatment for broken bones and common illnesses, in-patient treatment for serious health conditions, prescription drug charges, dental work, and injuries from accidents. In addition, preventative care visits are covered (including cancer screenings, mammograms, and some health checks), plus immunizations for required diseases. Maternity care will be covered, as will coverage for newborns and children. Lab costs (for health checks and screenings), prescriptions, and services related to mental health are also covered. The specific coverage and exceptions provided by a plan vary depending on the provider, the state, and the terms of coverage. US citizens and others that are eligible for PPACA insurance are advised to check the conditions of the insurance before signing up for a particular plan. You can contact us to get the best health insurance for non residents in USA.
Who Can Use the Health Insurance Marketplace to Buy PPACA Insurance?
The Health Insurance Marketplace is a health insurance exchange where uninsured Americans (and other eligible residents) can buy affordable health insurance. Any citizen, legal resident, or national can use the Health Insurance Marketplace to buy federally-recognized insurance but not every citizen, resident or national can buy insurance at discounted prices. Anyone making less than 400 percent of the Federal Poverty Level will be able to buy discounted insurance – 400 percent is roughly $46,000 a year for individuals and $93,500 a year for families.
Immigrants with the statuses listed below qualify to use the Marketplace:
● Refugee
● Battered spouse
● Paroled into the US
● Trafficking victim and his/her family
● Asylee
● Green Cardholder
● Lawful Temporary Resident
Countdown to the PPACA
March 23rd, 2010: President Obama uses his power to sign the Patient Protection and Affordable Care Act into law.
October 1st, 2013: Open enrollment for insurance under the Patient Protection and Affordable Care Act begins in the Health Insurance Marketplace.
January 1st, 2014: Coverage begins in the Health Insurance Marketplace for any health insurance plans bought before December 15th, 2013. From this date forward most US citizens and others will need to have health insurance will be eligible for a financial penalty.
March 31st, 2014: Open enrollment in the Patient Protection and Affordable Care Act Health Insurance Marketplace ends.
What are the Financial Penalties for Getting it Wrong?
Most US citizens and residents, apart from the exemptions listed above, must have insurance by January 1st, 2014. For anyone eligible under PPACA that does not have health insurance minimum cover, there are penalties. The penalties are tax-related and rise each year under the roll-out of PPACA.
Tax penalty calculations:
2014: $95 per person (up to 3 people) or 1 percent of taxable income – whichever is higher.
2015: $325 per person (up to 3 people) or 2 percent of taxable income – whichever is higher.
2016: $695 per person (up to 3 people) or 2.5 percent of taxable income – whichever is higher
Note: In late 2016 the IRS announced that the inflation for the following year would be zero, meaning the tax penalty calculation would be the same as was the case in 2018. The penalty remained at $695 per person (up to 3 people) or 2.5 percent of taxable income.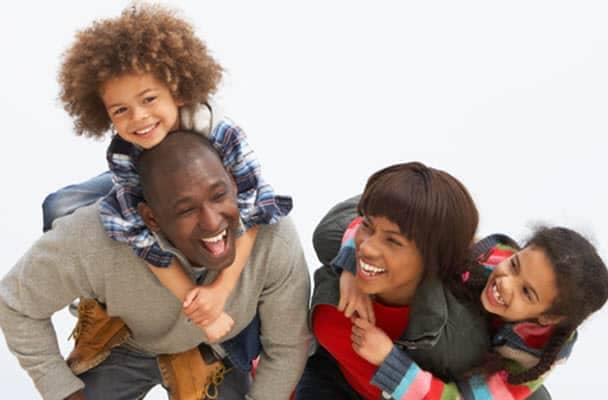 Individuals are considered to be covered if they have a job-based health insurance plan, a plan purchased through the Health Insurance Marketplace, Medicare, Medicaid, COBRA, CHIP, VA health coverage, or retiree coverage, among others. You won't have to pay a penalty if you have a coverage gap of three months or less (or one month if you have more than one coverage gap in the year).
Note: Starting with the 2019 plan year (for which you'll file taxes by July 15, 2020), the Shared Responsibility Payment no longer applies. Some states have their own individual health insurance mandate, requiring you to have qualifying health coverage or pay a fee with your state taxes for the 2019 plan year.
---
---