Visitor Insurance for Parents Visiting USA 101: A Comprehensive Guide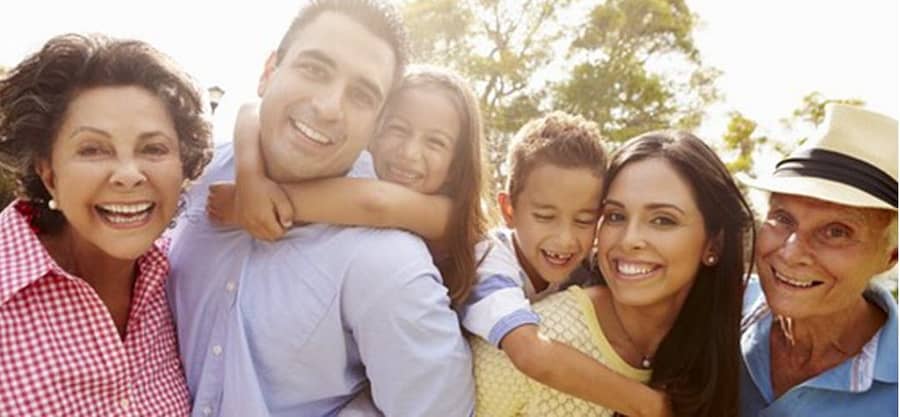 Visitor Insurance for Parents Visiting USA 101: A Comprehensive Guide
Many students and professionals alike immigrate to the United States with the goal of getting an American education or exploring a once-in-a-lifetime career opportunity. Most parents of these pioneering souls sacrificed time, resources, and finances so their children could explore these international opportunities. Now, these students and professionals can return the favor by having their parents come to visit the USA to spend time with them and tour the country. America offers adventure and excitement with so much for a visitor to see and do. In this aspect, it's never too early to think in terms of physical safety and financial risk mitigation when visiting. Discover the importance of Visitor Insurance for Parents Visiting USA, its benefits, and the best visitor insurance you can get for your parents for their upcoming visit to the United States.
Why buy visitor insurance for parents in the first place?
It's a well-known fact that treatment for medical care is more expensive in the United States than anywhere else in the world. It could be devastating financially to travel to the US and become sick or hurt. You could be responsible for a large bill depending on the extent of the injury or illness. Without the protection of visitor insurance, a parent may go so far as to opt out of seeing a doctor (even when it's medically necessary) for fear of the high costs associated with the out–of–pocket expenses of multiple medical tests and procedures. Acquiring visitor insurance for your parents can potentially prevent you from covering costly medical expenses.
There are multiple visitor insurance policies that include travel assistance services as well. These can offer multilingual 24/7 customer service access, lost baggage claims, and trip cancellation or delay fees. With an insurance plan for visitors, you pay a small price for your parents to have coverage for a possible large medical expense in the future. 
What's typically covered in a Visitor Insurance Policy for Parents?
Most plans offer coverage anywhere from 5 days to 364 days (with multiple policies offering extensions). There are some policies that are restrictive, meaning that some visitor insurance for parents' policies has a minimum and maximum age limitations.
The average policy begins the day of purchase and doesn't require a pre-issuance medical exam. It is recommended that the medical insurance for visiting parents be purchased before the travel date; however, there are several insurance plans that can be purchased even after arriving at the destination. Once foreign parents arrive in the United States, it's prudent to purchase appropriate visitor insurance for parents. Most plan benefits include:
Hospital & Out-patient care
Intensive care
Ambulance rides
Emergency room visits
Doctor visits
The return of mortal remains is an added rider benefit that can be purchased should the traveler's covered illness or injury resulting in death. Another additional benefit is the Acute Onset of Pre-Existing Conditions Coverage. This coverage provides a benefit if a sudden or unexpected outbreak or recurrence of a pre-existing condition occurs. For more information on coverage for pre-existing conditions, visit our Visitor Health Insurance for Preexisting Conditions page. 
What's the difference between limited & comprehensive visitor insurance for parents visiting USA policies?
 The differences between limited and comprehensive policies come down to two main factors.   
Limited coverage policies generally have lower premium costs, but there are fixed or scheduled monetary coverage limits on individual medical treatments. 
Comprehensive visitor insurance for parents' policies do NOT have monetary coverage limits on Individual Medical Treatments. There is typically just a policy maximum limit for combined medical treatments. No restrictions on individual treatment costs. 
Why does this matter? 

Everyone has different policy coverage needs as well as different risk tolerances (i.e. some are willing to have limited coverage whereas others would like good protection especially from big hospital bills). Every person is different, and each person has different abilities to recover from ailments and injuries. It's imperative that you choose your policy wisely to be sure that you adequately address the medical recovery abilities and the risk tolerances. If you're choosing a policy for a loved one, be sure that the coverage addresses all of their individual needs as well as your ability to deal with big medical bills. Those seeking the best value (plan cost vs. plan benefits) should individually weigh out their policy needs and the best plan for them.
While not legally mandated for entrance into the USA, visitor insurance for parents can provide a tremendous amount of stress relief and peace of mind knowing your parents are protected financially and physically should an unforeseen medical event occur. Whether it's refusal, or an inability to pay the high US health care costs, it can be especially risky for the elderly and those with health issues to go without visitor insurance. Those waiting to return to their home country to receive previously necessary medical treatment can have unaccounted for, disastrous, and serious long-term ramifications. 
If you are interested in extra coverage, some policies offer dental insurance, trip cancellation fee reimbursements, trip interruption, and natural disaster evacuation. 
How to purchase  visitor insurance for parents visiting USA ?
You'll want to first start off by acquiring a quote from different visitor insurance providers. Today, you can purchase policies online for your parents quickly and easily using any major credit card. So, before you purchase, research your options and find the best visitor insurance out there for your parents and their individual needs.
Before you find the right coverage and policy, you'll need your parents' passport certification numbers and a basic knowledge of their medical history.
When you research, you'll notice that plan costs vary. Make sure you consider the total premium cost of the plan versus the deductible before you make your final investment.
The "premium" is the cost (lump sum or monthly) of the coverage in a policy. The "deductible" is the dollar amount, in addition to the premium, that must be paid up-front before the insurance policy will cover the remainder of any medical charges. 
Typically, policies that have lower "deductibles" have higher "premiums" and vice versa; policies that have lower "premiums" have higher "deductibles".  You'll need to decide for yourself which visitor insurance for parents' plan makes financial sense for your budget and needs.
Finally, always try to remember that when choosing visitors insurance for parents, to do the following before you invest:
Evaluate the network coverage (to see if you have healthcare providers in your area)
Be aware of policy exclusions (routine diabetes & hypertension medications are excluded, chiropractic visits are not covered)
Be knowledgeable about the pros and cons about buying limited coverage plans vs comprehensive coverage plans
Get the best value (plan cost vs. plan benefits ratio)
---
Contact us today to learn about our coverage and visitor insurance for parents visiting USA.
---
---
---