Types of Visitor Insurance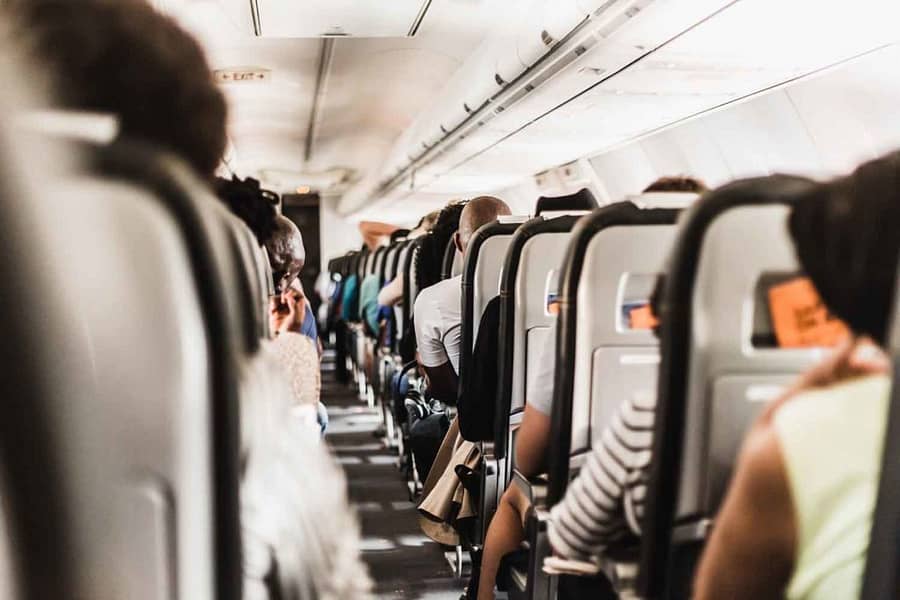 Types of Visitor Insurance: Comprehensive & Limited Benefit Plan
Visiting new places has always been on the top of everyone's bucket list. But, do you know without proper precautions you can face a serious financial issue while traveling? Yes, that's true. When you travel to a foreign country to explore its beauty, you must have visitor insurance. Why?
Traveling to another country can involve the risk of getting ill due to climate change or there is also a possibility of you getting into an accident as well. The medical costs in countries like the USA are too high and will leave a scar on your pocket. This is where visitor insurance comes in handy.
The Visitor Guard® can cover your medical costs, of course with deductions, and can also help you find the best place for treatment. Even if you currently have visitor health insurance, it might not cover you outside the home country. Hence, the need for visitor insurance.
Here in this article, you learn about two different types of visitor insurance.
Types of Visitor Insurance
1. Comprehensive Visitor Insurance Plans
Comprehensive visitor insurance plans have wider coverage for medical costs for people visiting foreign countries. These types of plans can provide coverage from inpatient care and outpatient care including specialist appointments. With comprehensive visitor insurance plans, you won't only have coverage for illness or injuries during the travel but also peace of mind.
You can be covered up to the chosen policy maximum with no sub-limits on the benefits for illnesses or injuries. Many plans can provide coverage for an acute onset of a pre-existing condition. Make sure you read the brochure for complete details. The comprehensive plan premiums are based on several factors from age, policy maximum, and deductible chosen and the number of days coverage is needed The higher the age, policy maximum, and the number of days coverage is needed, the higher will be the premium. Typically, if you choose a higher deductible the premium will go down.
Let's have a look at the other features of a comprehensive coverage plan:
Comprehensive visitor insurance plans typically follow PPO networks and can help you find the best service in the area at a discounted rate. Usually in these plans, for a covered illness or injury, the insured's liability is the deductible, co-insurance and copay if any. Some plans waive the deductible and coinsurance if you use a network provider.
Most of the comprehensive coverage plans have travel coverage i.e., baggage losses, trip interruption, terrorism attack, etc.
As these plans have higher coverage, the premiums are typically higher when compared to the Limited or Fixed benefit plans .
2. Limited Benefit Visitor Insurance Plans
Limited benefit plans or fixed benefit plans serve up to its name. It comes with pre-defined sub-limits on all the benefits and hence its name. They are also called Scheduled plans. With the lower benefits, they have lower premium prices as well.
Limited benefits plans are more defined and are often more affordable. These types of plans pay a certain dollar amount for each different service you may need. The premium is based on the age, the number of days you need coverage, and the deductible and policy maximum you opt for. They have less upfront cost but oftentimes they can end up being more costly if you have to use them for an illness/injury because of the limited medical maximums on a per-visit basis.
Now, it's time to have a look at the features of a limited benefit coverage plan:
These plans have a fixed amount for every coverage. For example, in the plan benefits you may see there is coverage of $1400 for the hospitalization per day with a 30 day limit.
The limited benefit plan though can cover many injuries and illness only covers basic medical costs on a per visit basis, which typically aren't adequate. The difference between the covered amount and the actual bill is the insured's responsibility. This amount is known only after you get the bills.
Now you can look at the two categories of plans and decide which best fits your need. If you prefer an affordable plan that pays certain amounts on a per-visit basis, you can opt for a Fixed or Limited benefits plan. If you're looking for more coverage and less risk, you may choose a comprehensive plan. Each of these plans can be tailored to fit your needs.
Best Visitor Insurance Plans in Both Types:
Here in this section, we have mentioned the best comprehensive and limited benefit plans from Visitor Guard® to protect you financially when in another country. Have a look!
Best Comprehensive Coverage Plans
Best Limited Benefit Coverage Plans
Wrapping Up:
This is all you need to know about the types of visitor insurance. However, every insurance company has different norms for the limited benefits and comprehensive plans. It is always a good practice to read the plan brochure and coverage before you sign up.
---
---