What is Adventure Sports Travel Insurance? – A Brief Guide
What is Adventure Sports Travel Insurance – A Brief Guide
Everyone's idea of a vacation may not be the same- while some want to relax on the beach, some want to explore off-beaten paths. However, some look forward to taking part in extreme sports and unleashing their daring side to the world. If you fall into the third category of people looking for ways to push up their adrenaline levels, you need to get adventure sports travel insurance.
With a growing number of people taking part in adventurous activities during their leisure travel, adventure sports travel insurance is gaining popularity. Why? Your standard health insurance may cover you in your home country, but it may not protect you when you're vacationing abroad. When you take part in extreme sports, there is no guarantee that you will not be injured.
Accidents and injuries may crop up anytime, which is why travel insurance is a must nowadays. To know more about this, let's get started.
What is adventure sports travel insurance?
Adventure sports travel insurance is an add-on to your health policy that provides coverage for medical emergencies that may occur while participating in a hazardous sport. This includes the cost of treatment, medical evacuation, urgent care, and hospitalization required for injuries sustained during a dangerous sport.
Suppose a traveler is injured while engaged in an activity covered under their adventure sports policy. In that case, the policy typically pays for medical expenses, medical evacuation if necessary and possibly accidental death or dismemberment, depending on the specific coverage chosen.
It may also provide medical evacuation to a facility better equipped to treat a specific injury than the hospital that the insured individual is initially sent to. In the event of death, the repatriation of remains may also be covered. However, the plans and the coverage varies, hence it is recommended to go through the brochure before choosing one.
What falls under adventurous sports?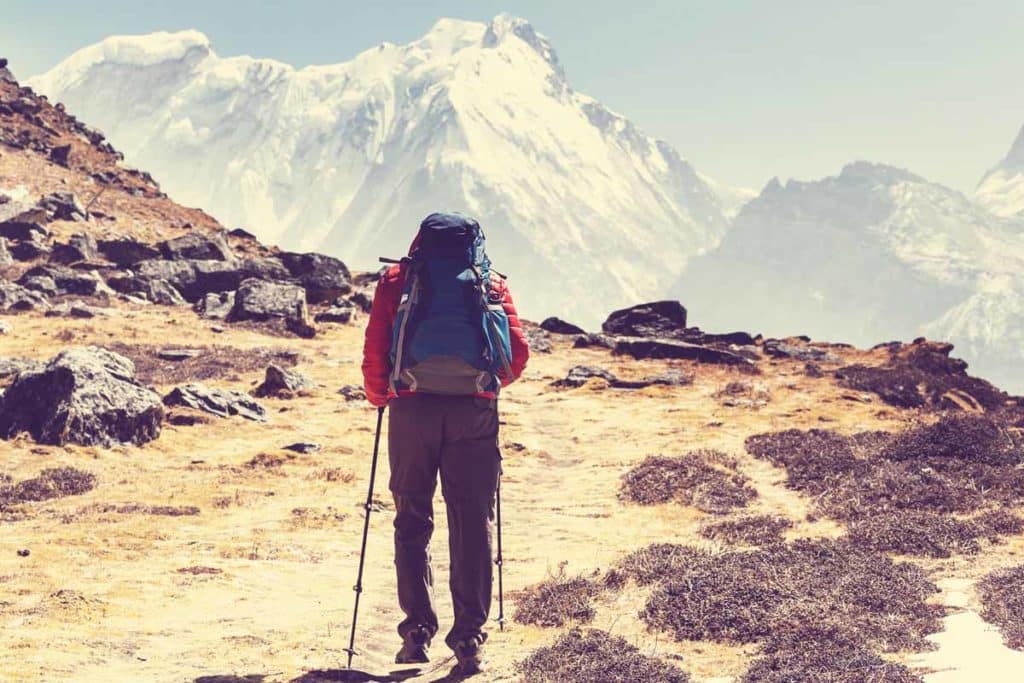 It varies per the plan you opt for. Typically adventure sports are categorized per the risk involved. Archery, tennis, swimming, cross country, track, volleyball, and golf are typically one category.
While the other category includes ballet, basketball, cheerleading, equestrian, fencing, field hockey, football (no division 1), gymnastics, hockey, karate, lacrosse, polo, rowing, rugby, and soccer.
Other sports that are covered are bobsledding, bungee jumping, canoeing/kayaking, canopying, cave tubing, hang gliding, horseback riding, hot air ballooning, jet skiing, motor scooter, motorcycling, mountain biking, piloting any non-commercial aircraft, scuba diving, snow skiing, snowboarding, surfing, trekking, water skiing, whitewater rafting, windsurfing, zip-lining, and more.
Remember that professional and semi-professional sports are always excluded. Any athletic sport not expressly covered is excluded from the policy unless the activity is non-contact and engaged in by travelers solely for leisure, recreation, entertainment, or fitness purposes.
Why should you purchase adventure sports insurance?
Adventure sports travel insurance can help in different ways. Let's have a look.
It helps you cover a medical emergency
If your adventure vacation includes cycling or hiking trip, you are still facing a higher risk of injuring yourself. This is where medical attention comes into the picture. Many people don't realize that their domestic health insurance won't be accepted in foreign countries. Instead, hospitals would charge you. That's why it's so important to have a travel insurance policy with an adventure sports rider to keep you financially protected.
It provides medical evacuation
Travel insurance can cover medical evacuation from a remote area. If you get injured when you are far from a major city, the cost of a medical evacuation in a foreign country can be overwhelming. If your adventure vacation takes you to a remote area, or if your injuries are severe, these costs can dramatically increase. Emergency transportation benefit is a vital aspect of travel insurance. They can arrange and pay for transportation to the nearest qualified hospital if local medical facilities cannot offer correct treatment for wounds or injuries.
It provides trip cancellation benefits
Travel insurance can cover your expenditure if you have to call off your vacation. Unless you opt for a trekking holiday close to home, an adventure tour isn't cheap. Trip cancellation benefits offer protection for your vacation investment. If you have to cancel your trip unexpectedly for a covered reason, travel insurance can reimburse you for your non-refundable, pre-paid trip costs up to a specific limit as mentioned in your plan.
It protects your belongings
Travel insurance can protect your gear. Hiking boots, ski goggles, gloves, cycling jerseys, performance clothing– you may pack a lot of things for your adventure. What if your jersey gets damaged, stolen, or never shows up? This is where the loss of personal belonging benefits kicks in. Your insurance plan can reimburse you for the actual price, actual cash value, repair, or replacement- whichever is less, based on the limits. However, you will have to give original receipts of the lost or stolen items, or they will not be covered.
Frequently Asked Questions (FAQs)
1. How do I buy a sports travel insurance policy?
To buy a sports travel insurance policy, you will have to contact the insurance company or broker and explain your requirements. Or you can also visit the website of insurance companies to have a look at the policies by yourself.
2. When should I buy a sports travel insurance policy?
Depending on the plan you opt for sports travel insurance policies can be bought up till one day before travel. However, it is not a good idea to wait till the last minute. Ideally, you should buy a sports travel insurance policy once you finalize your travel dates. If you would like to opt for Trip cancellation, it is a good practice to buy the policy as soon as the initial deposit has been made.
3. What are the best Sports travel insurance policies available in the market?
The best sports travel insurance policies are the one that has the maximum coverage of sports activities and minimum deductibles. Here are the names of a few of the best sports travel insurance policies:
Safe Travel USA Comprehensive (with coverage from 5 days to 2 years)
Diplomat America (with coverage from 5 days to 364 days)
Atlas Travel (with coverage from 5 days to 364 days)
Diplomat Long Term (with coverage from 5 days to 2 years)
iTravelInsured Travel Sports
Also Read: Does travel insurance cover adventure activities?
Conclusion
Choosing the right adventure sports travel insurance plan isn't after all an overwhelming task. The key is to look for the right company and be clear about your requirements. Also, there's no coverage for the individuals competing and winning a money prize. Check out adventure sports travel insurance plans from the Visitor Guard® – one of the best companies providing visitor insurances in the US.
---
---