Patriot Platinum Insurance for Visitors
Who: Plan is designed to offer maximum medical coverage for Non-US and US citizens may it be yourself, parents, family, or friends traveling outside the home country and who are at least 14 days old.
What: Plan provides short-term travel medical coverage that covers illness and injury, Accidental Death and Dismemberment benefits, Travel Assistance, and much more to meet your global travel needs.
Where: Plan provides coverage worldwide excluding the Insured Person's Country of Residence. Patriot Platinum America provides coverage in the US while Patriot Platinum International provides coverage outside the US.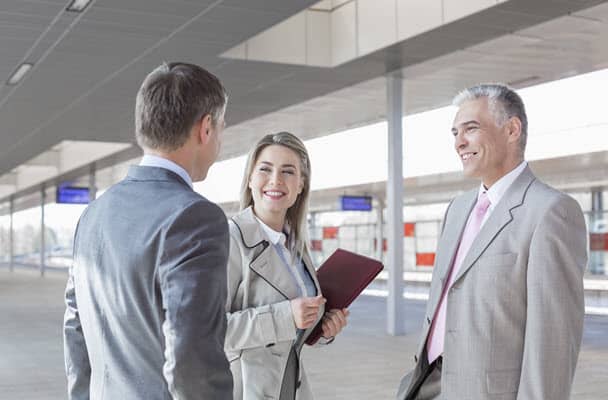 Why is Patriot Platinum Insurance Plan Good for Visitors?
Patriot Platinum provides enhanced benefits and services to meet global travel needs. The plan provides international travelers with maximum medical coverage for short-term travel.
Plan Benefits: The policy offers coverage for medical expenses due to illness and injury including hospitalization, prescription drugs, emergency dental, medical evacuation, emergency reunion, return of remains, lost baggage, identity theft, trip interruption, etc. with choices up to $8 million
Pre-existing: Covers acute onset of pre-existing conditions for plan participants under 70 years of age, with varying limits by age up to $1,000,000. $25,000 maximum limit for medical evacuation.
PPO Hospital Network: Patriot Platinum Travel Medical Insurance follows the United HealthCare network.
Optional Riders:
Special Feature 1: Covid-19 coverage on the Patriot Platinum America
Special Feature 2: Optional coverage for Adventure Sports.
Special Feature 3: Customizable coverage to meet your needs with the Enhanced AD&D Rider, Evacuation Plus Rider, and Chaperone/Faculty Leader Replacement Rider
What Coverage and Benefits are offered by Patriot Platinum Insurance?
Patriot Platinum provides travel medical coverage to US citizens as well as non-US citizens outside the residence. In-network, the plan waives the co-insurance. Deductibles are waived for Urgent Care and have a $25 co-pay. The plan can be purchased from 5 days to 12 months and then renewed up to 36 months for continuous coverage.
Plan Highlights:
Coverage for Hospitalization, ER, Dr. Office Visits, Prescription Drugs for individuals, groups, and their dependents
Urgent Care – $25 copay and No Deductible
Walk- In Clinic – $15 copay and No Deductible
In-Network, Coinsurance waived
COVID-19 coverage for travelers to the U.S.
Coverage for non-chronic Acute Onset of Pre-Existing Conditions for people under the age of 70 years.
Benefits for Patriot Platinum Plan
Benefit
Coverage Amount up to 69 years
Coverage Amount above 69 years
In-patient Hospital
From $2,000,000
to $8,000,000
$100,000
Out-patient Clinic
From $2,000,000
to $8,000,000
$100,000
Doctor Visit
From $2,000,000
to $8,000,000
$100,000
Prescription Drugs
From $2,000,000
to $8,000,000
$100,000
$20,000 coverage for ages 80+ years
What is the Price or Cost of Patriot Platinum Insurance?
The pricing is dependent on the following factors: The cost will depend on the plan limit, age, number of days, and deductible you choose. Typically, the higher the policy maximum, age, or number of days, the higher will be your insurance price.
Plan Limit: There are various options to choose from. The plan offers 5 plan limits of $20,000(for ages 80+), $100,000, $2,000,000, $5,000,000, $8,000,000.
Deductible: Available Deductible options are $0, $100, $250, $500, $1,000, $2,500, $5,000, $10,000 or $25,000
Age: You must be a minimum of 14 days to be eligible for the plan. Patriot Platinum is available to visitors over the age of 80 years as well.
Coverage Days: The minimum period of coverage that can be purchased under this plan is 5 days and can be purchased for up to 12 months after which it can be renewed to a maximum of 36 continuous months.
Optional Coverage Benefits Riders: Optional riders include the following:
Special Feature 1: Adventure Sports Rider
Special Feature 2: Enhanced AD&D Rider (individual only)
Special Feature 3: Evacuation Plus Rider
Special Feature 4: Chaperone/Faculty Leader Replacement Rider (groups only).
Patriot Platinum America Plan Price Table
| Age | Policy Max Limit $2,000,000 | Policy Max Limit $5,000,000 |
| --- | --- | --- |
| From 50 to 59 years | $227 | $292 |
| From 60 to 64 years | $270 | $353 |
| From 65 to 69 years | $302 | $396 |
| From 70 to 79 years | NA | NA |
Premium based on a $250 deductible for 30 days
FAQ: How does Patriot Platinum Insurance Plan work?
This plan provides coverage for international travelers and their families traveling outside their home country.
In order to be eligible and qualified for coverage under this insurance, a person must meet all of the following requirements:
(1) complete and sign an Application as the Insured Person (or be listed thereon by proxy as an applicant and proposed Insured
Person), and/or as the Insured Person's Spouse and/or Child
(2) pay the required Premium on or before the Effective Date of Coverage
(3) receive written acceptance of his/her Application, renewal or extension from the Company
(4) be an individual at least fourteen (14) days old
(5) on the Effective Date and on subsequent renewal dates, must have legally departed the Country of Residence and legally entered the Destination Country
(6) not be Pregnant, Hospitalized or Disabled on the Initial Effective Date
(7) not be HIV + on the Initial Effective Date
(8) not have established a permanent residency in the Destination Country
Pre-existing conditions are excluded under the Patriot Platinum plan however the plan can cover for an acute onset of pre-existing conditions. For people insured under the age of 70, pre-existing conditions can be covered with varying limits by age up to $1,000,000 when treatment is obtained within 24 hours for an acute onset of a non-chronic pre-existing condition. $25,000 maximum limit for medical evacuation.
A sudden and unexpected outbreak or reoccurrence that is of short duration, is rapidly progressive, and requires urgent medical care.  A Pre-existing Condition that is chronic or congenital, or that gradually becomes worse over time is not an Acute Onset of Pre-existing Condition.  An Acute Onset of Pre-existing Condition does not include any condition for which, as of the Effective date, the Insured Person (i) knew or reasonably foresaw he/she would receive, (ii) knew he/she should receive, (iii) had scheduled, or (iv) were told that he/she must or should receive, any medical care, drugs or Treatment.
Though the plan does not restrict you from going to any doctor in the area, to get negotiated rates and 100% coinsurance, you must see a provider in the network.
You can search for providers (doctors, hospitals, Urgent care, etc.) in the network at United HealthCare PPO Network
Adventure sports are not covered under Patriot Platinum plan. However, for an additional premium the plan offers an optional Adventure Sports Rider for injuries sustained during certain extreme sports that would otherwise be excluded from your travel insurance policy.
The application will need the name, date of birth, visitor's address, passport country, and email address to send the insurance documents.  If you do have the passport number, you can enter it. A valid credit card will be required to complete the purchase.
Once the application is submitted, an email will be sent to the email address provided on the application which will include links to download the ID card, Visa Letter, and Certificate wording.
An Insured Person can request coverage under this insurance plan to be extended a minimum of five (5) days for up to a three hundred sixty-five (365) day period until reaching a maximum of thirty-six (36) continuous months.
Before the effective date of the policy: Full cancellation and refund will only be considered if the written request is received prior to the effective date of the coverage.
After the effective date of the policy: If the written request is received after the Effective Date of coverage, the following conditions apply if the Insured Person wishes to cancel the insurance and a written partial refund request has been made:
a) If any claims have been filed with the Company, the Premium is fully earned and is non-refundable.
b) If no claims have been filed with the Company, then
(i) a cancellation fee of US $50 will be charged; and
(ii) only full month premiums will be considered as refundable
It is a good practice to keep a copy of the entire claims documents with you before you submit a claim for processing
Download and complete the Claims Form
Attach copies of all the pages of the passport
Attach any itemized bills or receipts if money was paid out of pocket for services
Submit the above within the stipulated time of 90 days after seeing the provider
Follow up on your claim by calling 800.628.4664 or emailing insurance@imglobal.com
Claims mailing address:
International Medical Group
Department
P.O. Box  88500
Indianapolis, Indiana 46208
United States
Phone: 1.800.628.4664
Or email insurance@imglobal.com
In the event the Company denies all or part of a claim, the Insured Person has sixty (60) days from the date that the notice of denial was mailed to the Insured Person's last known residence or mailing address within which to appeal the determination.  The Insured Person must file an appeal prior to bringing any legal action under the contract of insurance.  The Insured Person should submit a written request for an appeal along with comments, all relevant, pertinent or related documents, medical records, and other information relating to the claim. The appeal must be sent to:
International Medical Group
Attn:  Benefit Review
2960 N. Meridian Street
Indianapolis, IN  46208
USA
Upon receipt of a written appeal, the Company shall respond in writing as soon as reasonably practicable, and in any event within ninety (90) days from receipt thereof.
Patriot Platinum Insurance is Underwritten by Sirius Specialty Insurance Corporation and is rated "A-" by A.M. Best. The plan is administered by International Medical Group (IMG).
Patriot Platinum America Insurance – Comparable Plans
Reviews of Patriot Platinum America for US Visitors
Sign up to join the conversation
Add your comment by signing in or signing up.