7 Tips for Senior Parents Visiting the USA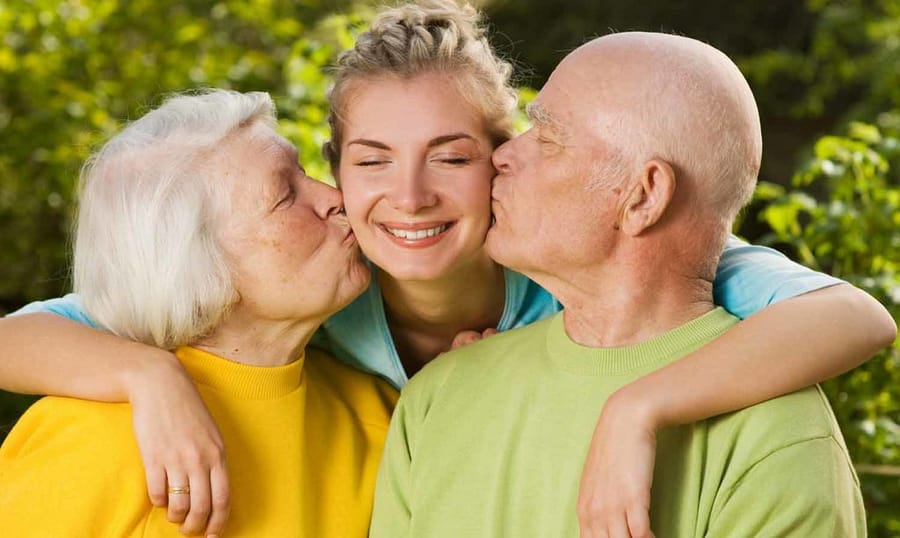 7 Tips for Senior Parents Visiting the USA
Visiting kids in the US is always pleasurable for parents. But there are a few things you need to keep in mind before you board the flight to your kids in the US.
Following tips will ensure your smooth flight and a happy visit to the USA.
1. Book the Flight Tickets Well in Advance
Booking air tickets in advance has its fair share of advantages. Plane tickets are cheaper if purchased between one to three months before the flight. Booking ahead of time gives you plenty of duration to claim all the additional benefits offered by the airline.
You have a choice of choosing from multiple airline companies. In such a case you have sufficient time to check out each company and what they offer. Booking tickets five weeks in advance can significantly decrease the prices, guaranteeing the best deals. Also, in case of cancelations, the process is smooth for early birds as the cancelation fees are minimum or sometimes zero.
2. Buy A Parent Health Insurance
One of the most important tips while traveling to the US, is to purchase visitors insurance for parents. Ideally, it's best to purchase a parent travel insurance before you land, to make sure a safe end-to-end journey.
However, it's not a must to buy one from your home country. You can easily get one through VisitorGuard.com. Visitor Guard® is a leading visitor insurance company, which offers the best visitor insurances for parents. You can enroll in visitor insurance for parents any time after you arrive in America.
Prevention is better than cure. Having visitor health insurance especially if you are above the age bracket of 55 is advised in the US. Experts claim that non-insurance holders end up paying four times more for healthcare than insurance holders in the US.
Read this blog about How to get health insurance for parents visiting USA? for more details. Visitor Guard® makes purchasing insurance extremely easy, you can get your visitor insurance for parents in just a few clicks!
3. Take Care of Luggage
While traveling to the US, parents tend to carry more luggage than permitted by the airline. Make sure to read the airline's policies and avoid overweighing your luggage. If you have a connecting flight to the states, see to it that your luggage is transferred to the next flight. It's common to misplace your luggage especially if you have a stop in between.
It's best to have a bag tag on each of your bags that has your basic contact information. This is an extremely helpful practice in case your luggage is misplaced.
4. Choose the Correct Season

We know any season is great to visit your kids and see them smile. Each season in the US is peculiar depending on which region you are visiting. Generally, the best season to make a trip to the US is spring or fall. Even though summer is the peak tourist season, you could avoid the crowd by picking an alternative season.
If you are a parent from the middle east or southeast Asia, chances are the cold in the US may be a little harsh for you. But the cold is worth it if you are visiting the country during Christmas and New Year's Eve. As it could be a different experience altogether.
5. Know The Place
When you visit your kids living in America, it's obvious they won't be able to be with you all the time. When their duty calls you might be all alone in the house or taking care of your grandkids. It's a must to know your surrounding area, so you won't be dependent on your kids.
It's an added benefit when you are familiar with your surrounding areas, the town, or the city in which you are living. If you are not fluent in English, learning the basics of the language will be a boon in the US.
6. Upgrade your Phone Service
Using your local phone service while living with your kids in the US is financially straining. Not only will your phone bill be sky-high but also you will not receive good reception. It's best to ask your kids to get alternative phone service in advance, as they may forget this minute detail in all the excitement and preparations to receive you.
However, if you still have to use your local service in the US know that the incoming calls are NOT free in the US nor are the outgoing calls.
7. Get an Advanced Full Health Check
Before you fly to the US it is highly recommended to do a full health check-up. The journey to the US is long and it's best to see a doctor before you embark on such a journey. Especially, if you are on any kind of medication it's best to get your prescriptions examined by your doctor beforehand. Also, an update on any of your pre-existing conditions is best while purchasing travel health insurance.
We hope that the above-mentioned tips help you have a pleasant and safe trip. Enjoy your visit to the United States!
---
---