5 Best Visitor Insurance With COVID-19 Coverage 2023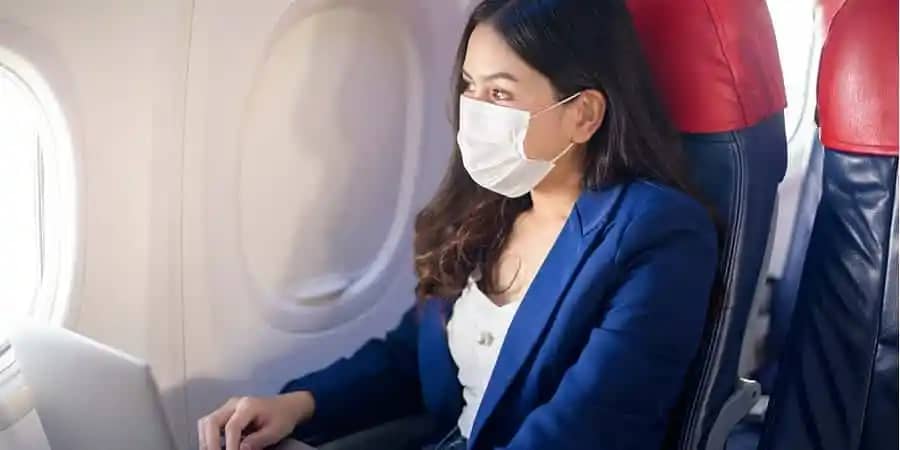 5 Best Visitor Insurance With COVID-19 Coverage 2023
This COVID-19 situation has locked us in our homes and restricted us from moving out and do the work or have fun. But, till when? Every second day there's a new variant threatening us. We can't just sit home and stop traveling. So, what's the solution? Visitor insurance with covid 19 coverage.
Yup, you read that right. Why is covid-19 coverage important? Well, when you are traveling to other countries, the risk of getting infected with COVID increases. Also, the medical costs in foreign countries are relatively high and your existing insurance plan may not cover it.
Hence, if you want to travel to complete your work or continue your studies then, this is the only way. There are many travel insurance providers in the market. However, looking at the situation it is best to opt for the plans covering coronavirus treatment.
Don't worry! We are here with the 5 best travel insurance plans that cover COVID-19. So, without much delay let's see which are they. Apart from naming them, we will be explaining their features in brief.
By the end of the article, you will have a fair knowledge about the travel insurance plans with the COVID-19 coverage. So let's move ahead:

This is a comprehensive plan for the long term with extended benefits. As its name suggests, the plan is for visitors traveling to the USA or vice versa. The plan covers almost every medical cost including doctor visit fee, pharmacy bill, emergency evacuation, and even loss of baggage.
Apart from that, this plan has covered the acute onset of a pre-existing condition and has deductible options from $0 to $5000. The plan's coverage will be from 5 days to 364 days which you can extend up to 2 years.
Features:
Plan's limit ranges from $50,000 to $1million.
COVID-19 expenses are treated as any other illness expenses.
You can get up to $1,000,000 in emergency medical coverage.
The plan includes sickness, accident, dental, and all the other medical costs.
With this plan, you get optional athletic sports coverage and 24-hour AD&D.
The Patriot America Plan is for non-U.S residents, who need to travel to the USA frequently or stay there for work or studies. The US is famous for its high medical costs, hence the necessity of travel insurance that covers covid-19 expenses too.
This comprehensive plan is affordable and ideal for the parent, family, and friends visiting the US. The coverage of the expenses like hospitalization, prescription drugs, and urgent care visits makes the insurance plan a perfect fit. Wanna know about its USP? The wide range of maximum plan limits and deductible options.
Features:
It has the coverage of acute onset of nonchronic pre-existing conditions under 70 years.
Get advice regarding the best doctors, hospitals, and urgent care centers at the United healthcare PPO network.
Coverage of COVID-19 expenses is treated just like any other sickness.
Coverage from 5 days to 364 days, which can be extended up to 2 years.
It only provides coverage in the United States.
If you are someone who loves traveling around the world and the coronavirus pandemic is stopping you in the way, this insurance plan is for you. The Atlas America travel insurance with covid coverage has a wide range of medical expense inclusions.
This plan is for both US residents and non-residents traveling outside their home country. However, the one living in the US has to opt for Atlas Travel and the non-US citizen has to go for Atlas International.
Features:
Has the coverage for medical treatment for illness and injuries for out-patients and in-patients. Including urgent care scenarios.
It also covers the acute onset of pre-existing conditions for those under the age of 80 years.
The Atlas Travel covers the cost of illness and injuries that happened while participating in the sports as well.
Along with that, it offers coverage for treatment of complications of pregnancy for the first 26 weeks of Pregnancy.
The plan limit ranges from $50,000 to $1million or $2million.
The above three were comprehensive plans remaining are the limited benefit plans. Again this plan is for non-US residents traveling to the USA. Even when you are just exploring the country, there are chances of catching a cold or getting ill in a foreign country.
Undoubtedly, you will be carrying your existing insurance plan, but every country won't accept that. This is the reason you need insurance, especially coronavirus coverage insurance while traveling to the USA. Below are the highlights of the plan.
Features:
It provides coverage from 5 days to up to 2 years.
Under this plan, COVID-19 treatment will be treated as any other sickness for the coverage.
This limited benefit plan also covers expenses of acute onset of nonchronic pre-existing conditions.
With this plan, you get coverage for emergency medical evacuation.
Get advice from the experts with 24/7 customer support.
This insurance plan is for non-US residents who need temporary medical coverage while in the US. This is also among the plans covering coronavirus expenses outside the home. The Patriot America is an affordable plan with coverage of hospitalization, prescription drugs, and Urgent Care visits.
It is a visitor health insurance with COVID coverage to help you financially when in a foreign country. This plan will give you financial security and save your pocket in medical emergencies. Wanna know what this plan has to offer? Let's see:
Features:
The plan's limit ranges from $50,000 to $1,000,000 with the deductible options from $0 to $2500.
This plan doesn't include coverage or any benefit on the acute onset of nonchronic pre-existing conditions.
Get the advice on the best hospitals, doctors, and urgent care offices from the United healthcare PPO network.
Just as with other plans, this plan also covers the COVID expenses as any other illness or a medical expense.
Get the 24/7 medical and travel assistance service with the Patriot America Plan.
Conclusion:
The above-mentioned are the 5 best visitor insurance with COVID-19 coverage for traveling freely without any financial tension. If you are looking to opt for the best travel insurance plan, contact the Visitor Guard®. We do provide travel insurance with covid coverage for costa rica, thailand and more countries. They aim to provide financial security and keep you safe while you are in a foreign country away from your home.
---
---