Why is having a comprehensive health insurance plan essential?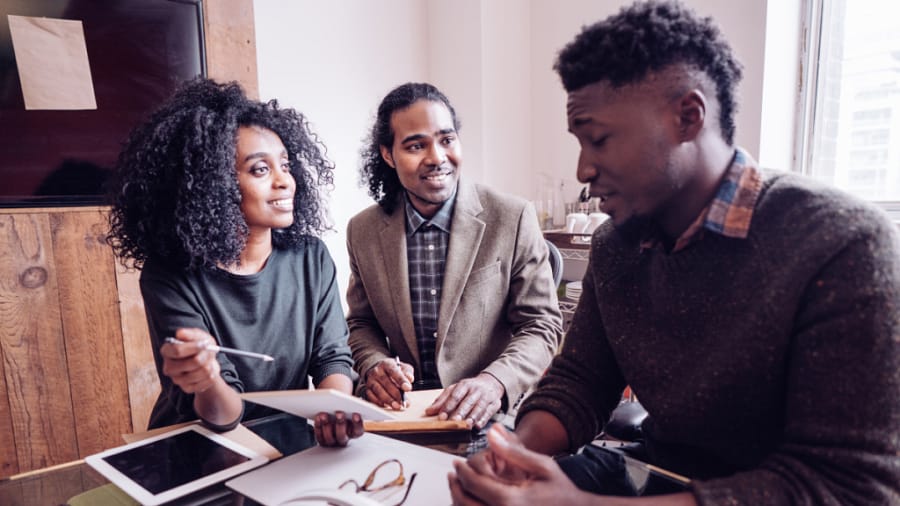 When buying a health insurance policy, you will come across two kinds of insurance plans: a) fixed benefit plans and b) comprehensive plans. Both comprehensive and fixed benefit insurance plans are designed to protect you temporarily when you travel abroad for leisure, business, education, and entertainment purposes. However, the two kinds of policies have significant differences. Let us understand the difference. 
What is the difference between a fixed benefit and a comprehensive plan?
The fixed benefit plan has pre-defined limits, offering lesser protection. For example, suppose your plan covers up to $1400 daily for hospitalization. Now, if the hospital charges you $2,000 for one day, the plan will cover you up to $1400 after the deductible has been met, and then the rest of the $600 must be paid by you. So, you can see that the fixed benefits plans come with sub-limits. Once it reaches the pre-defined sub-limit, you must pay the rest from your pocket. In such plans, you know what the insurance can cover, but you get to know your out-of-pocket expenses only after getting the actual bills. 
In contrast, comprehensive plans cover you up to the maximum policy limit. For example, you choose a policy maximum of $ 1 million with a $250 deductible and 100% coinsurance. During your trip, your preferred plan can cover the eligible medical expenses up to the policy maximum if you fall sick or get injured and are hospitalized for a week. Once the deductible and co-insurance are met the plan can pay up to the policy maximum for all the eligible expenses.
The fixed benefit plans are more economical compared to the comprehensive plan. If you do not want to spend much on premiums, you can opt for a fixed benefit plan. But you can opt for comprehensive insurance coverage if you prefer not to take risks or pay a higher out-of-pocket amount. A fixed benefit plan though cheaper can offer you limited protection, but a comprehensive plan can protect you better during an unfortunate medical event.
What benefits can you enjoy with a comprehensive plan?
Pre- and post-hospitalization– A comprehensive insurance plan covers pre- and post-hospitalization for a period as mentioned in your plan. 
Diagnostics and procedures– Diagnostics and procedures like blood work, x-rays, CT Scans, and MRIs for new illnesses and injuries can be covered. 
Ambulance– Ambulance Service Benefits are provided for medically necessary emergency ground ambulance transportation from the emergency site to the nearest Hospital able to provide the required level of care.  
Doctor's visit–   Plans cover doctor's visits if you are not feeling well. You must pay your deductible, co-insurance, or copay after which the plan can cover up to the chosen policy maximum for a covered illness/injury. 
Hospitalization- If you are hospitalized,  depending on your plan, the plan can cover you, up to the chosen policy maximum after the deductible and co-insurance have been met 
Urgent care- If you have an injury or sickness during your travel and is not an emergency, you can go to urgent care instead of visiting a doctor. You do not need to wait for an appointment, and the treatment can be cashless. 
Acute onset of a pre-existing condition– Some comprehensive plans cover chronic and non-chronic acute onset of a pre-existing condition, meaning you will receive immediate medical attention after the pre-existing condition worsens and symptoms occur without warning or prior symptoms. Pre-existing conditions include diabetes, hypertension, asthma, high cholesterol, high blood pressure, and more. Each policy defines the pre-existing and acute onset of the pre-existing condition, so read the policy before buying. 
Repatriation– In the event of death, your chosen plan can arrange transportation of remains to the deceased's home country or country of residence. 
Optional benefits– Some comprehensive plans offer optional benefits like adventure sports coverage, accidental death and dismemberment, faculty, and chaperone leader coverage, etc. You pay an extra premium to add optional benefits to your chosen plan. 
Each plan has a scheduled list of benefits which can be reviewed in the plan's brochure. In addition, going through the plan's brochure or certificate is recommended.
How does a comprehensive plan work?
A comprehensive insurance plan offers coverage for eligible medical expenses, hospital stays doctor's visits, urgent care, prescription drug, and more. Once the deductible and co-insurance have been paid, the plan can cover you till your chosen policy maximum for eligible illnesses/injuries. A comprehensive insurance plan can help you receive cashless treatment in hospitals and provide negotiated rates if the providers are part of the participating network. Many comprehensive plans waive the deductible and co-insurance if you use PPO providers.
Accidents or sickness come unannounced. It may bring a lot of hustles, especially if you are in a foreign land. This is where your robust insurance coverage comes into the picture. Medical costs in the US are expensive, costing you thousands of dollars on treatment. If the sickness is critical or you need to spend a few weeks in the hospital, you may lose all your money and even face bankruptcy. In addition, some plans offer travel-related benefits like trip cancellation, trip interruption, travel delay, baggage loss, personal effects, and more. A comprehensive plan can save your finances during unfortunate mishaps, keeping you secure in an unfamiliar land.
What are the benefits of using a comprehensive plan?
1. It offers percentage-based coverage 
Comprehensive plans typically have a Co-insurance. Co-insurance is the percentage you meet along with the insurance company after the deductible has been met. Depending on which plan you choose, the comprehensive plans offered would cover from 80% to 100% of the bill after the deductible, up to the chosen policy maximum for a covered incident. It is one of the most important reasons to choose a robust, comprehensive policy. It provides a part of the coverage, making you pay a small amount. In the case of fixed benefit plans, your out-of-pocket expenses are usually much higher and unknown. But with a comprehensive plan, for a covered incident, you know your out-of-pocket medical expenses (deductible + co-insurance).
For example, suppose you have a comprehensive travel policy with a $1 million policy maximum, and surgery costs you $20,000. In that case, you could be covered up to the policy maximum once you have met your deductible and co-insurance, if any. With the same policy maximum and deductible, a limited coverage plan would cover you up to a little portion, like $3,000. You will pay the rest. It is a good practice to read the brochure to get a clear understanding.
2. You pay a one-time deductible 
Deductibles could be annual or per injury/sickness. Most comprehensive plans have an annual deductible which means once you meet your deductible you do not have to meet it again for that year if you are on the same policy.  You may come across some plans with deductibles which are per injury or sickness.  
For example, you have chosen a deductible of $1,000 annually. You fall sick and visit the doctor. You are charged $500 on the first visit, which you paid. On the second visit, you are charged $800. So, in this case, you will pay $500, and the rest $300 can be covered by your plan if the plan has 100% co-insurance. Remember that the insured would still be responsible for the co-pay costs for every medical service provided for both comprehensive and limited insurance plans.
3. Members enjoy the PPO network 
Comprehensive plans have the advantage of having a Preferred Providers Network. This means that if you go to a medical provider within the PPO Network, you get a reduced rate that is negotiated between the providers and the insurance company. However, you can visit doctors, clinics, and other medical facilities outside the network but will not get a reduced rate.
Some plans may or may not cover you out-of-network, while some plans may cover a percentage outside the network. In contrast, fixed benefit plans do not have the advantage of getting negotiated rates through the PPO Network. So, the fees that are charged to a policyholder are much higher than they would be for someone with a comprehensive coverage plan. 
Another advantage of having a PPO Network is that the providers within the PPO Network tend to bill the insurance company directly rather than asking the policyholder to pay upfront. Therefore, you should confirm billing options with the medical facility. Since limited coverage plans do not have a PPO Network, the providers typically tend to charge the policyholders, after which the members claim reimbursement from the insurance company.
4. International travel coverage 
Most comprehensive plans have coverage for international travel. So, if you visit the US or any other country abroad, you can have a stress-free vacation. The policy becomes active after the effective date mentioned, which you can use throughout the trip. Your policy can cover you if you travel to multiple countries outside your home country. The plan can offer emergency medical evacuation, repatriation, accidental death and dismemberment, and more.
Conclusion
A comprehensive coverage plan is always considered a better option as it offers travelers better protection and peace of mind. Falling sick or getting injured in an unfamiliar land can stress you, especially when you are in a foreign land among foreign people. Moreover, many obstacles, such as language barriers, rules, and regulations, diverse customs, etc., can lead to confusion.
With a medical travel insurance plan, it becomes easy for you to tackle difficult medical situations. Plus, it also saves money. Of course, comprehensive plans can be expensive, but that does not make these plans unaffordable. On the contrary, these coverage plans offer more policy maximum options, pay a lot more for every covered service or treatment, and have more benefits.
Are you looking to buy a comprehensive insurance plan? Contact Visitor Guard®. We have several comprehensive policies designed for various categories of travelers and visitors from all over the world. We can help you choose the right plan and walk you through the buying process. Call us at (804) 325-1385 or email us at contact@visitorguard.com. 
---
---