When Should You Purchase Visitors Insurance?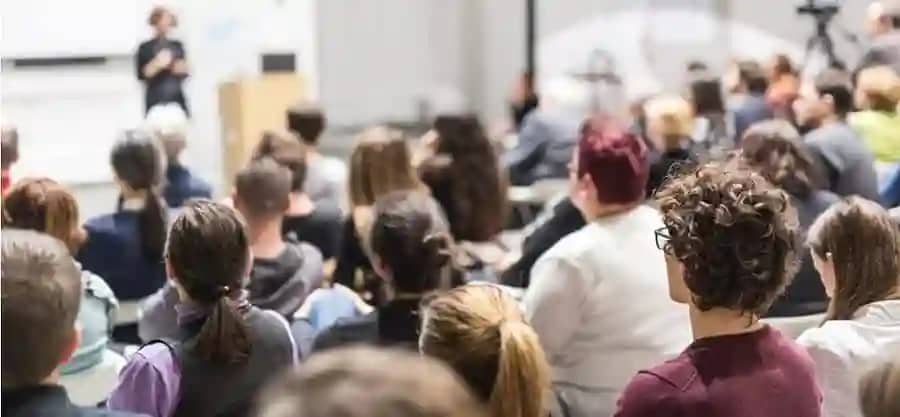 You've booked your flight or hotel, and now you're thinking about the fun stuff: where to go, what to see and what new foods to try. We know that travel is exciting, so it can be easy to forget about one thing: ensuring you're covered to unforeseen circumstances while you're travelling.
Whether you're studying abroad, part of an exchange program, or are joining a big group for your dream vacation, it's essential to purchase visitors insurance. It's a quick and easy process that can make all the difference in your trip quality. But when should you apply for a visitor insurance plan? And what is the process for different types?
When to Buy Student Insurance
Visitors with certain types of visas are required to have health insurance. Those with J-1 and J-2 visas will need to buy visitors insurance that fulfills certain requirements: a $500 or less deductible, at least $100,000 benefits per accident or illness, and coverage for medical evacuation and repatriation of remains. J-1 visas are for those visiting on an education or cultural exchange visa, while J-2 visas are for their spouses and families. They're commonly given for medical and business training, as well as for au pairs, internships, and high school exchange programs.
F-1 visas are also often issued to international students who intend to stay for an extended period in the United States to study and attend school. While the visa itself won't require medical insurance, universities and colleges in the United States usually do require it. If you're staying in a foreign country for an extended period of time, it's always strongly recommended that you purchase visitors insurance.
You'll need to purchase insurance before you arrive in the country in which you're studying. Your insurance will need to begin on the day you arrive, and you won't be able to backdate it. Another consideration for students is that your university may require you to fill out a waiver if you choose not to buy coverage through them. It's often cheaper to buy insurance from an outside party, but you'll need to allow extra time for the waiver process.
Overall, we recommend giving yourself at least one month between when you submit your application and when you'll arrive in your destination country. However, it's always the best idea to apply for student visitor insurance as soon as your travel plans are finalized. That way, you won't have to worry about it!
When to Buy Group Insurance
Traveling in a group of five or more? Trips are better with friends – but you'll want to consider purchasing group travel insurance to ensure your good times stay that way. But there's a bonus to buying with a group: group rates keep your costs down while giving you the same benefits as individual plans. Plus, it's easier to purchase as a group, rather than applying for and managing many different individual policies.
When you're traveling with a group, the most important thing is to keep everyone organized. Submitting incomplete documentation can delay your application. Before you submit an application, make sure you have the following information on hand:
Name, birth date, and gender of everyone in the group
Name of sponsoring organization
Dates of travel
Permanent address of each individual Mailing address for the group
Many group insurance policies require that you have the same start and end dates for your coverage, however, with Visitor Guard®, you can have different coverage dates – so make sure you collect everyone's travel dates beforehand as well. You will need to have the same deductible and the same maximum coverage limit. You should also consider if any of your group members will need additional insurance for pre-existing conditions, sports activities (like snorkeling, skiing, or snowboarding), or other benefits like natural disaster relocation, depending on where you are traveling.
Once you've covered all your bases and gathered all the information you need, you're ready to purchase visitors insurance for your group. Depending on the size of your group, you should start gathering information about a month before your travel dates, at a minimum. Leave yourself at least two weeks before travel to submit an application. Better yet, start gathering information once you've made your first trip arrangement, and apply as soon as possible.
When to Buy Health Insurance for Visiting Parents
International students, those working in the United States, and green card holders often host family members for short trips. Did you know that they should still have visitors insurance? It can ensure that they get medical care in emergencies – and that provides priceless peace of mind. You have several options in this scenario. You can buy visitors insurance that includes the same coverages as the insurance you would buy for a longer trip, like prescription drugs, doctor's visits, and diagnostics.
You can also opt for short-term health insurance, which covers major medical expenses like urgent care, emergency hospitalization, and surgery, but may not cover prescription drugs, pre-existing conditions, immunizations, and mental health. Short-term health insurance is usually the cheapest option and is intended for emergency use, not for chronic health conditions. You can get it for periods from 30 days to three months, and it's ideal for visiting parents.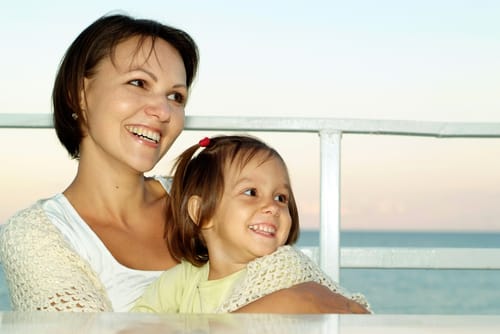 Short-term health insurance usually goes into effect quickly – many plans can even begin the day after you purchase them – so it's also a good option for last-minute coverage. But as with any plan, you should always start to consider your travel insurance options as soon as you've made travel plans.
When to Buy Insurance for Pre-existing Conditions
Most visitors insurance plans do not cover pre-existing conditions. A pre-existing condition is an illness, injury or disease that you were diagnosed with before you applied for your health insurance. Common pre-existing conditions are high blood pressure, high cholesterol, heart disease, and diabetes. If you are pregnant at the time you apply, you may also need this type of coverage if you want maternal care, as pregnancy is often considered a pre-existing condition.
Coverage for pre-existing conditions is a good idea for older travelers, like visiting parents, and anyone with a chronic health issue. It's essential to get started early to understand which plan offers coverage for acute onset of preexisting conditions. You'll want to review and compare plans carefully to ensure you'll be covered.
Most plans have a 'look back" period for preexisting conditions. The look-back period is a fixed amount of time in which the insurer will look back to determine if there are previously diagnosed medical conditions. It can range from 180 days to two years prior to the start date of the plan. So, as with other types of insurance, you should look into coverage for pre-existing conditions as soon as possible.
Does My Destination Affect When to Buy Visitors Insurance?
It's a common misconception that visitors insurance will cost more or take longer to be approved for certain countries. In truth, buying visitors insurance is a quick process no matter what country you're traveling to – but it's always a good idea to buy early. As far as costs, the only thing that matters is whether you're traveling internationally or domestically. If you're a U.S. citizen traveling in the U.S., your trip insurance will probably cost less than if you're traveling abroad. For international travel, the same plans should cost the same amount no matter what country you're visiting.
There is one thing that you should consider before you purchase visitors insurance: whether you're traveling to a high-risk or remote destination. While a plan with a $50,000 limit will cost the same whether you're headed to Sydney or Siberia, you'll want to consider higher plan limits for Siberia. The cost of medical evacuation in case of an emergency can skyrocket in remote locations.
The Bottom Line for Purchasing Visitors Insurance
Once you've booked your flight or hotel, start looking into your visitor health insurance options. If you apply for coverage within 10 to15 days of making your initial trip deposit, you may be able to get better deals on certain types of insurance. Your initial trip deposit is the first date on which you paid for any part of an upcoming trip. If you apply more than 15 days after this date, you'll still be able to get certain types of insurance. However, the best reason to purchase visitors insurance early is simple: so that you don't forget! It's an easy thing to check off your to-do list, and you'll feel accomplished – and more relaxed – once you have it done.
What if you booked your travel at the last minute? Then you'll need last-minute coverage! The good news is that the chance you'll need trip cancellation coverage is reduced. But you should still purchase travel health coverage and other trip insurance that will cover personal belongings. Many types of travel insurance let you buy up to the day before you leave, and take effect the next day when you depart.
We recommend you purchase visitors insurance as soon as your trip is booked, but the most important thing is to ensure you are covered before arriving at your destination, regardless of when you purchase the plan. The best travel insurance companies will work with you to get you covered, so you can relax and experience your vacation to the fullest.
---
---