What is Visitor Insurance?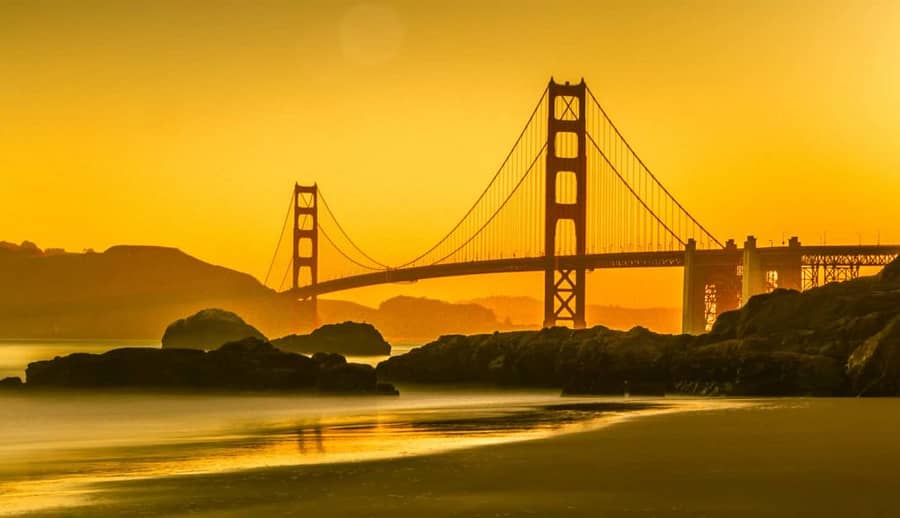 Traveling outside your home country needs a lot of preparation and planning. And, owing to the pandemic, international travel has come into question. With a lot of travel restrictions and paperwork, tourists may not find it easy to visit international destinations. Among all other documents, a visitor insurance plan is one such thing that you need to purchase for traveling overseas.
If you've no idea about visitor insurance, this blog is going to help you out! Let's dive in.
What is visitor insurance?
Visitor insurance is a kind of short-term travel medical insurance ideal for foreign nationals taking a trip outside their home countries or coming to the US to visit their families. Visitor insurance isn't the same as your standard healthcare insurance because the latter protects you only in your home country and does not offer coverage abroad.
Visitor insurance plans can be of used for different purposes, including short stays in the US, business trips, leisure trips, student study programs, immigrants, and other temporary visas. As availing foreign healthcare service can cost you an arm and a leg, a visitor insurance policy can save you financially from sudden medical emergencies that can arise anytime during your stay.
What is covered in a visitor insurance plan?
The basics that are covered are:
Hospital visits– If you fall sick in a foreign country, you can visit a hospital or doctor clinic that ideally falls under the plan's PPO network. The plans do provide out of network coverage, but it is always a good practice to visit a in network provider if available. You need to show your insurance ID card to the receptionist so that he/she can verify the benefits and submit claims with your insurance. After you've paid the deductible, the remaining amount of the bill can be paid by your provider based on the plans you have. The insurance company will start paying the claims after your chosen deductible has been met.
Prescription drugs and medicines- If you're required to take some medication for a new illness, your visitor insurance plan can help you. You can make the upfront payment for your medicine to the pharmacist and later file a claim with the insurance company.
Doctor visits- If you fall, or meet with an accident, or become wounded, you can visit local doctors and get treated for the injury. Show your visitor insurance card and pay the co-pay/deductible amount per the plan you opt for. You can then submit a claim by simply completing a form and attached the receipts.
Dental emergency- This is yet another benefit that you can enjoy with your visitor insurance plan. For a sudden dental pain or discomfort to your natural teeth, or if you have any injury to your teeth due to an accident you can rush to a nearby clinic or hospital.
Emergency medical evacuation- If there comes a situation where you meet with an accident or have an injury/illness in a remote location in the US or there's no qualified hospital nearby, when coordinated with the insurance company, you can avail yourself of the medical evacuation services benefit to take you to the nearest qualified hospital for treatment.
Trip delays or interruption- If your trip gets delayed or interrupted for a covered reason, you can use this benefit. Bad weather, death of a family member or your companion, etc. can be your covered reason.
What doesn't visitor insurance cover?
Though each plan is different, some medical benefits that are generally not covered are:
Pre-existing conditions
Major dental issues
Maternity, pregnancy, and childbirth
Preventive care services like physical examination, routine checkups, immunizations, and more
Eye and vision
Cosmetic surgery
What are the types of visitor insurance?
Visitor insurance plans come with limited and comprehensive coverage, hence travelers need to choose a policy depending on their health and travel needs.
The limited coverage plans aren't as expensive as the comprehensive ones because they offer lesser protection and come with predefined sublimit on all the benefits.
Limited coverage– These plans offer limited and basic protection and leave the insured with a higher liability than a comprehensive plan. With such plans every benefit is pre-defined. Once the deductible has been met the insurance company will pay these pre-defined amounts. The difference between the actual billed amount and the pre-defined amount will be paid by the insured. Some plans may cover acute onset of pre-existing conditions, and some don't. Though the plan does not mandate going to a in network provider, it is always a good practice to go to a in-network provider if the plan does follow a network as there is a possibility of direct billing with the insurance company.
Comprehensive coverage– These plans are a bit expensive but offer extensive coverage and better protection than limited plans. There is a wide range of plans available as per travel and medical needs. For a covered illness/injury, these policies can provide coverage up to the chosen policy maximum after the deductible and coinsurance has been met. Most of these plans follow a PPO network and network discounts are available if you choose to go to a network provider. Optional riders for sports, evacuation and other additional coverage can be purchased for an additional cost. Most of the comprehensive plans have the option to be renewed.
Read more about: Types of Visitor Insurance
What is the difference between visitor insurance and visitor medical insurance?
To make your trip safe and enjoyable, you need to purchase a comprehensive visitor insurance policy. If you're wondering whether to choose visitor insurance or visitor medical insurance, you can pick anyone because there's isn't any difference between them.
Medical insurance policies are more focused on meeting your health and medical needs so that you stay safe and financially secure in a foreign country when you fall sick or are injured. Travel insurance is more about meeting travel needs to a new country. On VisitorGuard.com, you can find both these policies.
A comprehensive visitor insurance plan protects you from sudden medical emergencies, delayed flights, lost luggage, medical assistance, medical evacuation and more. It doesn't matter whether you're visiting the US as a student or traveler, purchasing health insurance for foreigners is a must.
Should you buy visitor insurance from the US?
If you're planning to visit the US, always choose an insurance provider from the US. Why? Because a US-based health insurance company are recognized more by the hospitals and clinics than other foreign insurance plans.
Major insurance companies offer visitors medical insurance for the visitors coming to America, and some of the benefits of choosing them are hassle-free paperwork, 24-hour assistance, customer support, and more.
Apart from this, you can also find non-US companies offering travel medical insurance for foreigners. But purchasing one from them might not be as beneficial as buying from the USA as it may not offer extensive coverage in the US. Plus, the plans may not to accepted in many hospitals and clinics in America. Also, the claims for your expenses may include long and frustrating paperwork and follow-ups.
To avoid such hassles, it's better you choose an insurance company from the US.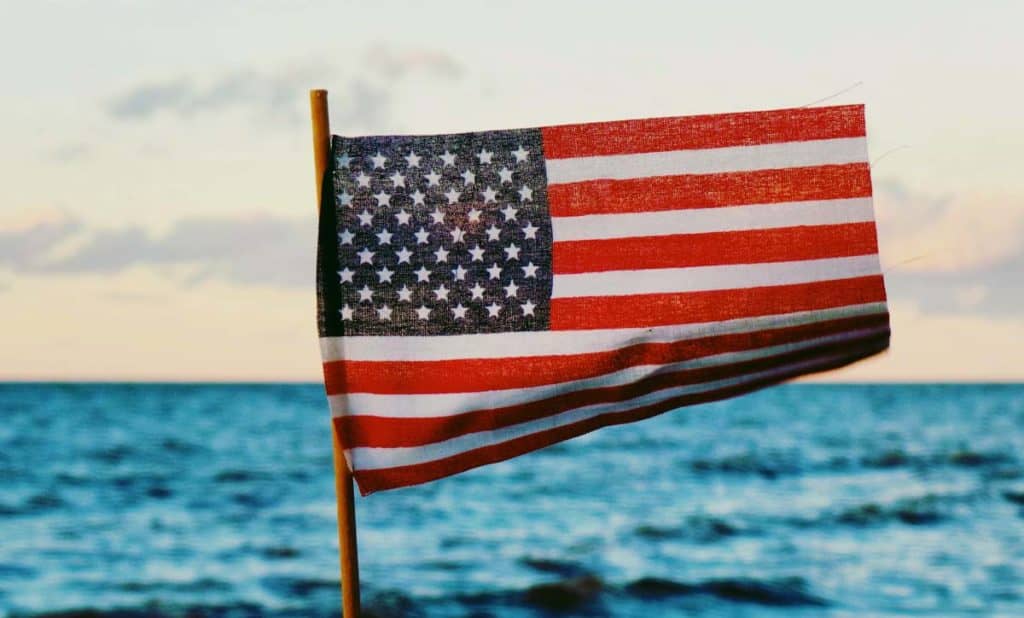 How does visitor health insurance work?
Once you purchase a policy, you will receive a confirmation notice and an ID card will be emailed to you. Take a printout of the card as insurance proof and keep it with you while you travel abroad. Seeking medical attention in the US is prioritized based on physical conditions, such as:
Broken bones or large wounds
Heavy bleeding
Chest pain and abnormal breathing
Spinal and head injuries
Sudden vision change, weakness or trouble walking
Burns and accidents
However, you need to see if your insurance plan to the US offers coverage for these medical treatments. Go through the documents to see what is included and what is excluded.
Life-threatening conditions like cardiovascular problems, respiratory problems, major accidents, and others need immediate medical attention. All you need to do is call 9-1-1 to reach out to the paramedics and get transported to the nearest hospital. An ambulance will appear at your location and take you to the emergency room.
Most plans require you to pre-certify in case of hospitalization typically within 48-hour period. You can pre-certify by either calling and informing your insurance company about the situation or by completing an online form. Precertification can be done by a family member/friend. Pre-certification does not guarantee coverage.
Now, there can be times when you may need urgent care, which means your health condition may not be life-threatening. Flu, sprain, wounds, allergies, and minor cuts may fall under this category. You can visit the medical center that is registered under the insurance company's PPO network. If you choose a provider outside the network, you need to pay hefty medical bills.
If the health condition isn't urgent, you can go to a primary care doctor. He or she may go through your medical records and if required refer to a specialist. Keep a copy of all the receipts and bills, which you can show to your insurance provider while asking for the claims.
What happens after you purchase the plan?
When you purchase the visitor insurance, you will receive an ID card. If the insurance you purchased follows a PPO Network, you will see the logo of the network on the ID card. You can search for providers in the area to go to in the event of an illness/injury.
When you visit a hospital or clinic, you can show your insurance card to the receptionist so that they can call your insurance company and verify eligibility and benefits. claims. They can send the bill directly to the insurance company. If the plan you opted for does not have a PPO network that it follows, you are free to go to any provider in the area. Whether or not they bill the insurance company directly will depend on their willingness and billing procedures.
If you have paid directly, you will have to submit a claim form along with the bills no later than 90 days (may change per the chosen policy) from the date of service. Some insurance policies may require you to complete this form even if the provider bills the insurance company directly.
You should know that the time taken for assessing a claim varies in each case. Depending on several factors, it may take a few weeks to months to clear the claims. During this time, you need to keep all the bills, transcripts and records safely so that you can present all the required documents when necessary.
How much does visitor insurance cost?
Coverage can start a few dollars per day to a good amount depending on the age and the coverage options of the insurer.
At Visitor Guard®, you can find comprehensive, affordable packages like Safe Travels USA Comprehensive, Patriot America, and Atlas America. There are limited options available, as well, including Safe Travels Elite, and Visitors Care Insurance.
The cost of the visitor health insurance for foreigners depends on various factors. You can choose either a Limited benefit plan or a Comprehensive plan based on the risk you are willing to take in an unfamiliar land. If the traveler in the 20s needing coverage for 6 months, the premium will be much cheaper than a person in the 60s needing coverage for 6 months.
The factors that go into calculating the premium is the age, duration of stay, the policy maximum and deductible you opt for.
Age of the traveler– Old and young travelers may find insurance plans as per their medical and travel needs. Older adults may have to pay higher premiums for the same plan that a younger tourist has to pay because of the increasing health risks.
Duration of the stay– The premiums are typically calculated on a daily rate for your chosen policy maximum, deductible option, and age. That's why, for a longer stay, the premium will be higher than a shorter stay.
Coverage– Different policies have different options for policy maximums to choose from. The cost of coverage will change based on the choice of the policy maximum you opt for. Higher the policy maximum higher will be the premium. The cost or premium will also increase if you add any of the optional coverages like adventure sports, higher evacuation coverage, extreme sports, and more. Plus, if you're visiting the US, the coverage will cost you more than other international destinations.
Deductible – Depending on the plan, plans have options from $0 to $2500 or more as options to choose from. Higher the deductible lower will be the premium. The plan costs automatically increase with lower deductibles. Now, it's up to how much you can afford to pay the deductible.
Read more about How Much Does Visitor Health Insurance USA Cost?
Why buy visitor insurance coverage online?
The process is easy, hassle-free and does not involve a lot of paperwork. There are no medical and physical exams required, and you will receive your insurance ID cards instantly in your email. The coverage starts whenever you request it, and the renewal process is also uncomplicated.
Visitor Guard® is a one-stop shop where you can find various insurance plans as per your health needs. You can compare the plans, check the quotes and get the right solution from us. Call us to find out about the process.
Visitor Insurance – FAQs
Why do you need visitor insurance?
Health insurance plans for visitors in the US protect you from financial risks when you travel to America. There can be different events, such as medical emergencies, last-minute trip cancellations, delayed luggage, medical evacuation, and more during your vacation overseas. Your insurance plan can save you financially from these situations and get you reimbursed.
How long is visitor health insurance valid for?
Each visitor health insurance policy will have a defined minimum and maximum time that an insured can buy the policy for. Most of the visitor insurance policies will need to be bought for a minimum of 5 days. The maximum duration can range from 364 days to 3 or even 5 years. The visitor insurance policies for foreigners can cover from the start of their journeys till the time that they return home as long as you apply for the policy with the correct dates.
Different policies cover different periods of time. There are single trip policies to annual travel policies, which you can choose depending on the frequency of your travel. In a single trip policy, you can utilize it for a year or more, whereas, in an annual travel policy, you can use it for multiple trips throughout the year.
Does everyone need visitor insurance?
It's not mandatory by law to purchase a visitor health insurance plan while you travel to the US or any other international destinations. If you don't want to pay medical bills from your own pocket or get harassed for the loss of passport in a foreign place, you need to get a plan covering your health and travel needs.
What should I include in visitor insurance?
The coverage options totally depend on the health and travel risks you are willing to take overseas. Typically, most plans will come with standard benefits including acute onset of pre-existing conditions. However, you have the option to choose the policy maximum and deductible. If you do plan to take part in any hazardous adventure sports like scuba diving, skiing etc. including sports coverage would be essential. Depending on the plan you choose, you do have the option to increase the coverage for evacuation at an additional cost. Plans have different add on options. Based on the nature of the trip, you can include these add-ons at an additional cost.
What happens when travelers get sick in the US?
The healthcare system in the US has the highest medical costs around the world. A visit to a doctor or getting a few antibiotics can cost you hundreds of dollars. If you don't have a health insurance plan, you need to pay all the bills for your medical treatment, and this can leave you in debt. However, if you do have a visitor insurance policy, you can simply show the ID card at the Doctor's office and get treated. The insurance can cover this cost including the prescription drugs for any covered condition as per the benefits of the policy.
Is there any disadvantage in getting a visitor insurance policy?
Many people complain about the cost of the coverage, while many feel that it's a waste of money. But travelling around the globe comes with a lot of uncertainties and risks, and a travel insurance policy gives you a sense of financial security. Hence, purchasing one can be a wiser decision.
When should I buy visitor insurance?
Once you've booked your holiday, get a visitor insurance plan. You can buy a visitor insurance plan either before you start you journey (with the time difference of the country in mind) or even after reaching your destination. However, it is always a good practice to buy insurance before your start travelling as you can be covered during your travel as long as you choose the correct dates. There have been instances where travelers have bought an insurance after reaching the destination. A condition will be excluded from coverage if you do purchase the insurance after an onset of an illness/injury. Hence it is always better to buy visitor insurance before you travel and have all the travel dates covered.
Can I purchase visitor insurance for my parents or relatives?
Yes. If you're residing in the US and your family is paying you a visit for a few months, you can purchase health insurance for your parents.
What is the best visitor insurance for foreigners in the US?
Safe Travels USA Comprehensive, Patriot America, and Atlas America are some of the best comprehensive plans that tourists can buy while visiting the US. These are also some of the best insurance plans for parents visiting the country.
Conclusion
Visitor health insurance plans save you from expensive medical and hospital bills in the US. If you're planning to get one for yourself or your family, Visitor Guard® is here to help! Give us a call or email us your queries, and we will get back to you with an appropriate plan, explaining the process, the benefits and exclusions, and how the plan works.
---
---