College Student Insurance
Invest in yourself, you are worth it!

Every year hundreds of thousands of students head to college to pursue their dreams. Young college going students are vulnerable to illnesses, accidents, and consequences of bad decisions like the use of drugs, tobacco, and alcohol, etc.
When such medical emergencies occur, students may not be able to pay for the right kind of treatment they need. Here comes the role of insurance.
Having the right health insurance covers the cost of ailments and emergencies that arise while they are in school.
College students have several options that count as qualified health insurance.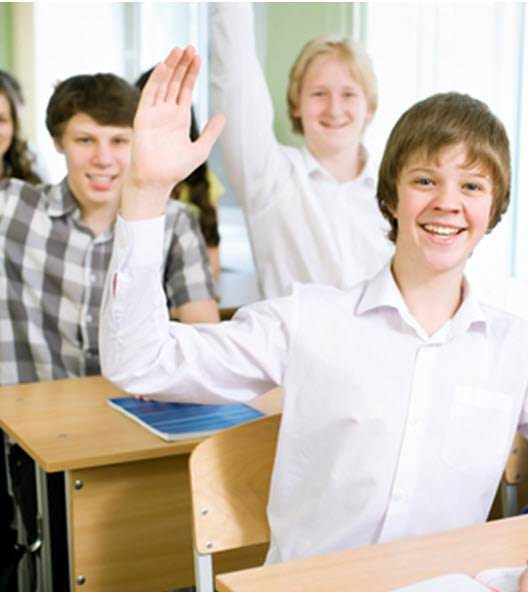 How Much Does Health Insurance Cost for a College Student?
| | | |
| --- | --- | --- |
| College Student Age | Plan Medical Limit | College Student Insurance Premium per month |
| Less than 18 years | $50K | $23 |
| 18 – 29 years | $50K | $24 |
| 30 – 39 years | $50K | $29 |
Know Before You Go: Study Abroad Insurance
Many Universities offer Study Abroad programs or internships. The health insurance in your country may or may not provide you with coverage for an illness or injury when in a foreign country. Medical expenses while studying abroad could be high, even for small and unexpected injuries or illnesses.
College student health insurance helps prevent a financial crisis in the event of an emergency. Without coverage,  medical treatment can be tremendously costly.
Coverage for a college student can begin within a day of purchase. If there is a large group traveling together group insurance can be set up and the cost could be cheaper than individual plans. As required by many universities, these college student plans provide coverage for hospitalization, intensive care, surgery, prescription drugs, and doctor visits for an illness or injury, medical evacuation as well as repatriation.
How to Apply for College Student Insurance
Understand School Requirements
Check the requirements of the school you will be attending.
Check Available Plans
Complete the quote form above to see plans catered to your specific needs.
Compare Plans
Compare insurance plans, considering pricing, coverage amount, benefits, and exclusions.
Apply For a Plan
Purchase a plan from one of our trusted insurance providers.
Popular Plans for Students Needing Coverage Outside the US
Various plans are available in the market that offers the required coverage. Here's a look at the popular plans:
This is comprehensive and cost-effective travel insurance suitable for college students studying abroad. It is administered by IMG (International Medical Group) and underwritten by Sirius International and has an A "Excellent" rating by A.M. Best. The plan has policy maximums ranging from $50,000 to $2,000,000 and deductibles ranging from $0 to $2,500. Although the plan covers many medical conditions, injuries, and accidents, certain expenses related to pre-existing conditions, preventive check-ups, immunizations, and maternity are not covered. Additional benefits cover terrorism, sports & leisure activities, acute onset of pre-existing conditions prior to age 70, trip interruption, AD&D, lost luggage, and evacuation plus rider. You can get a quote as well as purchase the Patriot International plan online.
StudentSecure is an affordable plan that meets the requirements of many US schools. It is administered by Tokio Marine HCC-MIS Group and underwritten by Lloyds and has an A++ (Superior) rating by A.M. Best. There are 4 levels of coverage- Elite, Select, Budget, and Smart. Each of these plans covers eligible medical expenses, emergency medical evacuation, and repatriation expenses.
StudentSecure Smart has a policy maximum of $100,000 per injury/sickness and a deductible of $50 per injury or illness within the PPO network, outside the U.S. or student health center; otherwise $100 per injury or illness. Take a look at the benefits, get quotes/ purchase the StudentSecure Smart plan online here.
The policy is administered by Tokio Marine HCC – MIS Group and underwritten by Lloyds. Tokio Marine HCC and holds a financial strength rating of A++ (Superior) by A.M. Best Company. Policy maximum varies from $10,000 to $2,000,000 and deductibles ranging from $0 to $2,500 per certified period.
Certain types of expenses are excluded from coverage under Atlas Travel Insurance. Here's a look at some of the exclusions:
Pre-existing conditions
Routine medical examinations
Routine prenatal care, pregnancy, childbirth, and post-natal care
Medical expenses for injury or illness resulting from participation in specifically excluded extreme sports
How do College Students Get Medical Insurance?
Students who are young and healthy often think that they are not vulnerable to illnesses/injuries and hence do not need health insurance. It is very important that college students consider the right option for insurance as there is no guarantee that they will not develop an illness or get an injury and need treatment. Some college students can remain on their parent's health insurance plan while others are responsible for getting their own health insurance for the first time. It can be overwhelming to understand and navigate the current health insurance system in the U.S.

There are various options available to purchase insurance
Parent's health insurance
Purchase through school
Market Place Plan
Catastrophic Health Insurance
Medicaid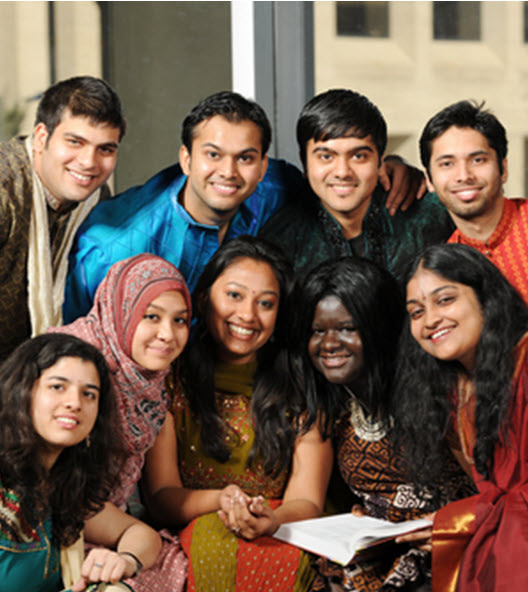 Your Complete Guide to College Student Insurance 
What is the best insurance for college students? Let's take a look at the various health insurance options available to college students.
Coverage under parent's insurance plan:
Students under the age of 26 (under 29 years in New York) can remain on their parent's health insurance. Though this may sound cool, there are a few things to check before continuing on your parent's health plan. If you go to a college in a different state from where your parents live, you may have to go home for any major or minor medical needs, as the plan may not cover any local doctors. If it does, it is important for parents and students to find out how the insurer will reimburse claims that occur in the college town. Parents can obtain coverage for their children by contacting their providers and providing documentation of their age and current uninsured status.
Sign-up for a health plan at school:
Many universities and colleges offer their own health plans to students. This can be an easy and affordable way to get basic health insurance coverage. The biggest advantage of this plan is that the premium costs are grouped with other expenses such as tuition, room, and board, which means that you can use student loans to pay for it! Unless the student provides an alternate coverage that meets ACA requirements, sign up for this plan will be automatically done with enrollment. You will be covered for the entire period for which you are enrolled and have paid premiums. This includes semester breaks, summer vacation, and even your travel or study abroad.
Students enrolled in other comparable health insurance plan are eligible for a waiver. Before waiving the student health insurance plan, one must carefully evaluate the coverage provided by the existing plan and make sure that it meets all the mandatory requirements.
Marketplace Health Plans:
This covers all essential health benefits at lower rates. With this plan, you may also qualify to receive financial help from the government to pay for your plan. To sign up for this plan, log into the state marketplace website or the Federal Government Site.
Catastrophic Health Insurance Plan:
This is available only to students under the age of 30 and only covers extremely expensive health emergencies. Catastrophic health plans are much cheaper than traditional health insurance plans, but they come with very high deductibles, as high as $6,000. If you are eligible for a catastrophic plan, it will be displayed when you compare plans in the Marketplace.
Medicaid
Health insurance through Medicaid and Children's Health Insurance Program (CHIP): Students from low-income families can take advantage of this plan. You can find out if you are qualified for Medicaid or Children's Health Insurance Program (CHIP) when you apply for coverage through the Marketplace. To sign up for this plan, log into the state marketplace website or the federal government site.
Steps to Use College Student Health Insurance
Now that you know which plan to go with, make sure you know how to use your college student health insurance.
1. First step is to make sure you have your health insurance documents. You will need your Health Insurance card which usually comes in the mail. This card will have your name, details basic coverage like copays for doctor visits, prescription drugs, etc.
2. Check if the Student Health Center accepts your insurance. If you need further treatment from outside the campus health center, check the list of doctors in the provider network. Make sure to check the hospital and doctor ratings before taking an appointment.
3. When you visit the campus health center or the provider, show your medical ID card and also call the number on your card for assistance.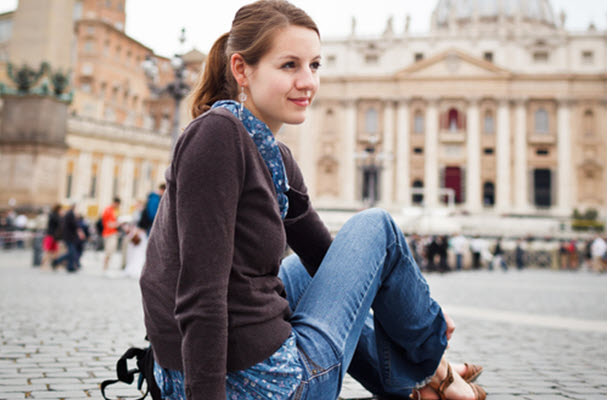 4. After you receive treatment, fill out the claims form and submit it along with the required medical reports. If required, you may have to provide proof of your medical history.
Main Organizations Providing College Student Insurance
There are various companies that provide insurance for college students. Let's take a look at the main players in this space:
Administrators
These companies design the plans, benefits, premium and exclusions
For the US:
Outside the US:
IMG
Seven Corners
Tokyo Marine HCC
Underwriters
These are the insurance companies that pay the claims. Before you choose a plan, it is important to check the A.M. Best rating of these companies to know their financial stability.
Sirius International
Llyods
Anthem
PPO Network
PPO plan offers a network of healthcare providers who have agreed to provide care at a certain rate. Here's a look at the PPO network associated with the above plans.
Coventry PPO
First Health Network
United Health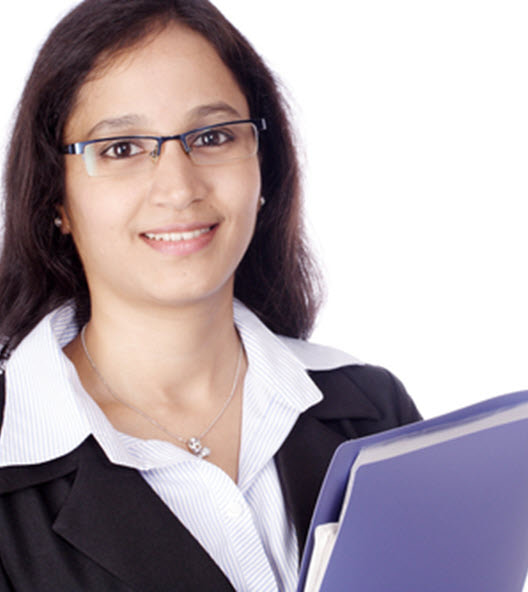 Exclusions
Before using your insurance, it is very important to understand situations that are excluded from coverage. Exclusions generally include:
pre-existing conditions
pregnancy
dependent coverage
sports injuries
mental disorder
substance abuse and
dental and vision coverage

However, many insurance companies may have optional coverage which can be added to the policy for an additional cost. Check with the insurance provider to know more about these additional benefits.
It is very important for college students to save every spare nickel in order to bring down their loan requirements. Researching various coverage options and choosing the best fit will help students get the coverage they need at very low costs. We hope you never have to face any medical emergencies during your golden days in college. But, accidents and injuries are often unexpected, and with student insurance, you can at least have the treatment costs covered!
College Student Insurance FAQ
Getting insurance through your parent's plan can be one of the best values for health insurance.  If nobody claims you as a dependent on the taxes and you don't live with your parents then might be eligible for free or low-cost health insurance through Medicaid. 
Yes, students from low-income families can consider this option. You can find out if you are qualified for Medicaid or Children's Health Insurance Program (CHIP) when you apply for coverage through the Marketplace. Some factors that determine your ability to qualify for Medicaid will depend on whether you're a dependent (by tax standards), live with your parents, and your income.   Signing up for this plan is easy, simply log into your state marketplace website or the federal government site  
If you are under the age of 26 (under 29 years in New York) you can remain under your parent's health insurance. Normally, if you're going to school in-state, your parent's health insurance plan can cover your medical needs
If nobody claims you as a dependent on the taxes and you don't live with your parents, you may qualify for free or low-cost health insurance through Medicaid.  
Students who have aged-out (above the age of 26 years) of their parents' insurance, or if the parent's insurance didn't have an option to add dependents they can purchase an individual policy through Obamacare. Most states have a good number of policies to choose from, and there are at least three coverage levels available. 
All States have different income eligibility rules, but in most states, children up to age 19 with family income up to $50,000 per year (for a family of four) may qualify for Medicaid or the CHIP. 
Many universities also provide a Student Health Insurance Plan (SHIP). Typically, this is a mandatory plan offered by the University to ensure that students have adequate health care coverage. Where offered, the SHIP usually is through companies like Blue Cross Blue Shield, Aetna, etc. It is a comprehensive health plan that includes medical, mental health, dental, vision, and pharmacy benefits. Typically for students enrolled in SHIP, the Student Health Center (SHC) can be the primary care provider however spouses and dependents (if covered under the policy) might have to use the in-network providers. 
More About Insurance for College Students
Tips for College Students