Best Universities for International Students in USA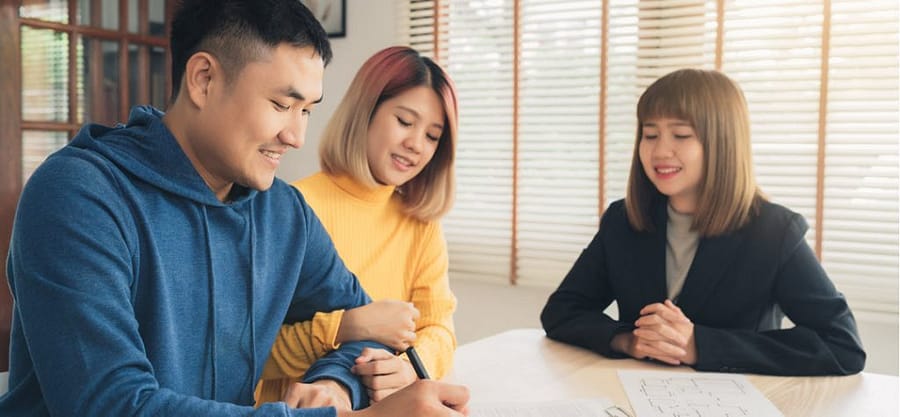 More than 1 million international students came to the United States to study in 2018 – that's 5 percent of the total student body! With so many attendees spread out across the country, it can be hard to narrow down the best colleges for international students. We looked at diversity, athletics, student organizations, educational quality and more, to bring you the top 17 Best Universities for International Students in USA to get an incredible American college experience.
When coming to America for college, it's important to know some of the things you'll need for a safe and successful trip. There is a laundry list of ways to prepare for your academic endeavors abroad, but a key element of your preparation is to secure visitors insurance for your time in the USA while here for school. Many visas and schools require it, but even if they don't you'll want to protect yourself as the United States does not provide universal health care. Health care bills can quickly add up If you need to visit the doctor while you're in America, so getting visitors insurance for yourself, and even your family that comes to visit is vital.
 Your academic journey will likely begin long before securing visitors insurance though. You'll likely begin by researching the best American colleges for your area of study. The American expertise of higher education does not solely rest on academics though, you'll also want to research what kind of activities are at the college and in the surrounding area, driving laws, extracurriculars, culture, and much more.  
Luckily, we've done the leg work for you and ranked a list of the 17 best universities for International Students in USA
1. Grinnell College (Grinnell, Iowa)

Grinnell College may be small, but international students make up a large proportion – about 20 percent of its total enrollment. There are 150 student groups and 20 NCAA Division III teams. Grinnell is just an hour from Des Moines, giving you plenty of opportunities to experience the American heartland. The Iowa State Fair is one of the largest in the country, and you'll never be far from craft beer and great food.
2. Wesleyan University (Middletown, Connecticut)
If you're in search of diversity, you'll find your match at Wesleyan. More than 40 countries are represented on campus, with India, Canada, and China taking the lead. Wesleyan is located in central Connecticut on the northeast coast. There are tons of other colleges in the area, and you can always make a trip into Hartford in search of pizza, culture and nightlife.
3. Vanderbilt University (Nashville, Tennessee)
There's no better place to experience Americana than Nashville, and Vanderbilt is right in the center of it, just next door to historic Music Row. It's a small school, at just over 1,300 students, but 11 percent of them are international, and there are more than 500 student organizations. Considering an economics major? Vanderbilt is especially popular with international economics students.
4. Bowdoin College (Brunswick, Maine)
Bowdoin is one of the smallest colleges on our list, with an enrollment of just over 1,800. But 5 percent of that are international students, who love the one-on-one time with teachers and quality education the college provides. Students in search of winter wonderlands will love Brunswick, with ice skating, sledding and more nearby.
5. Bowling Green State University (Bowling Green, Ohio)
As a state university, Bowling Green offers great value for international students. It's a mid-size college, with an enrollment of just over 17,000, so you'll find plenty of student groups, plus 18 Division I sports teams. The beauty of the Great Lakes is only half an hour away, and there's plenty of history right in town.
6. DePaul University (Chicago, Illinois)
International students from more than 144 countries flock to DePaul, which offers high-quality education and plenty of student groups. But it's not just the education that makes your experience great: There are also 15 Division I athletic teams, making for a very exciting atmosphere in any season.
7. Drexel University (Philadelphia, Pennsylvania)
Drexel University is one of the most popular schools for international students. 12 percent of the student body comes from other countries, including China, India, and Vietnam. The most popular major is unique as well – it's design and applied arts. If you have an artsy side, Drexel could be a great match for you.
8. Temple University (Philadelphia, Pennsylvania)
Want international student organizations, activities and ways to get involved? Temple University is one of the largest on our list of best US colleges for international students, with a total enrollment of nearly 40,000. International students make up 8 percent of that, so you're sure to find a group that interests you. And with its location in Philadelphia, you'll get plenty of American history that your family visiting you during the school year will enjoy too.
9. Marshall University (Huntington, West Virginia)
Marshall's current international enrollment is just 4 percent, but it's a great time to enroll here. It has one of the fastest-growing international student populations on our list: a rate of 36 percent more per year. Into sports? This is a Division I school, with 16 teams competing at the top level. Whether you're a player or a fan, you'll never be far from the action.
10. Regis University (Denver, Colorado)
The international student body at Regis is growing quickly too – at a rate of 35 percent, with most students from Saudi Arabia, Nepal, and India. Regis is well-known as a business school, and that's one of its most popular majors with international students. Its location in Denver gives you easy access to hiking, skiing, and fishing, plus nightlife and a booming brewery scene.
11. Delaware State University (Dover, Delaware)
Delaware State is a small school, with an enrollment of just over 4,300, but it offers a unique program for international students: the non-degree USA Culture Enrichment Program. You'll be matched with an ambassador to introduce you to American life, and maybe even make some excursions to nearby cities. Philadelphia, Baltimore and Washington DC are all within 2 hours.
 12. Hodges University (Naples, Florida)
If you want to go attend university in a tropical paradise, Hodges could be for you. This 2,000-student college is located on Florida's southwest coast, where the sun is always shining, the weather is warm and the beaches are everywhere. You'll get a great education, too: It's been named among Florida's top 40 colleges.
13. Midwestern State University (Wichita Falls, Texas)
Computer science majors flock to this university in the American south, where there are more than 100 student organizations. With barbecue, country music and fields of bluebonnets, you'll experience the real America. And everything's bigger in Texas, including the value of your education: Midwestern State is one of the best values for international students.
14. Rockford University (Rockford, Illinois)
Rockford's large, leafy campus and small student body are appealing to those who want a quieter college experience. The 10-to-1 student to faculty ratio means you'll get a great education, and there are students from around 20 countries here. It's also just an hour and a half from both Chicago and Milwaukee for when you want a taste of the big-city life.
15. Wright State University (Dayton, Ohio)
Named after the Wright brothers, America's flight pioneers, Wright State has always been on the cutting edge. The international student body is diverse, with over 74 countries represented. It offers an inexpensive, quality education – Dayton is even one of the most affordable cities in America – and more than 100 bachelor's degrees to choose from.
 16. Husson University (Bangor, Maine)
Experience the rugged Maine coastline – and the greatest seafood in the country – at Husson, a small college on a suburban, 200-acre campus. It's one of the best values you can get: US News and World Report named it the lowest-priced accredited university in New England. The average class size is just 19 students, so you're getting a great education, too.
17. Ottawa University (Ottawa, Kansas)
Ottawa University is one of the smallest on our list of best American colleges for international students, with a total enrollment of just 700. This means you get individualized attention: Ottawa provides a success coach for every student. There are several international student organizations, too, including the Diversity Activities Board and the Whole Earth Club.
Conclusion
America has beautiful landscapes, tons of nightlife and amazing food – and while you're out exploring it all, you'll want to make sure you're protected. International student health insurance is highly encouraged for anyone attending university in America – and your university may even require it. With visitor insurance for your studies, you invest your energy in academics and getting the true American experience, without stressing over the burdens of getting sick or injured.
Once you know your health care needs are taken care of, you'll be free to experience all that America has to offer – on and off campus!
---
---