Explore the Basics of Visitors Health Insurance
What is Visitor Insurance?
Visitor Insurance is short-term medical insurance for the duration of a trip. This allows visitors or students to have health coverage as they travel. This coverage may also include coverage for medical evacuation and repatriation.
Our Visitor Insurance Offers
Visitor Guard® offers dependable and trustworthy visitor medical insurance for international visitors traveling to the United States and abroad. Our plans cover a range of health benefits including hospitalization, doctor visits, prescription drugs, medical evacuation, repatriation, and acute onset of pre-existing conditions.
No paperwork or medical examinations are required when applying for coverage from Visitor Guard®. Travelers can choose from 'limited benefit' or 'comprehensive' plans. Just fill out our easy application, and buy the insurance online using a credit card.
After submitting your application, coverage can begin as early as the next day. Applications simply require basic details including your name, date of birth, address, and sometimes passport number. Confirmation, including ID cards, is received immediately by email.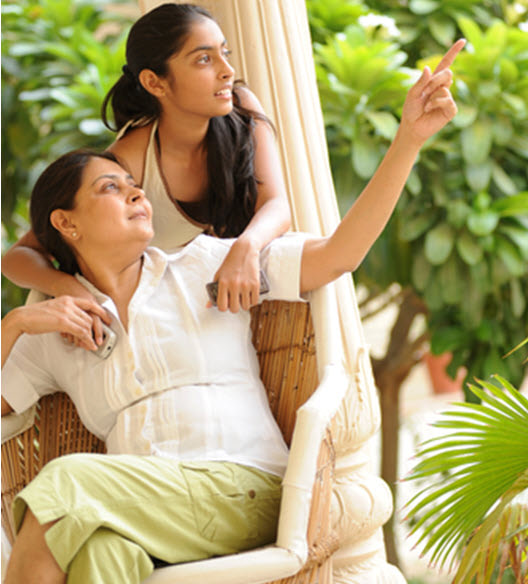 Affordable Health Insurance for Visitors to the USA
Where can I find visitor's health insurance for the USA?
Knowing the realities of high US medical costs, this is a common question we get from travelers. Visitor's insurance is a type of Travel Medical Insurance Policy that enables travelers to get coverage for illness or injury that occur during their stay abroad. There are many types of plans, each with varying levels of coverage. Visitor Guard® has many policies for you to consider.
You can always speak with one of our licensed agents if you have questions on the best health insurance for visitors to the USA. All our licensed agents and claims administrators are based in the US. Claims are processed in conjunction with each providers' offices.
What is the Difference Between Limited and Comprehensive Visitors Health Insurance Plans?
There are two major types of medical insurance plans for visitors: limited coverage and comprehensive coverage.
Limited coverage plans are cheaper as they provide limited coverage. These plans have predefined limits on all benefits. This often means you won't know your out-of-pocket costs until you get a bill.
We usually recommend comprehensive visitor insurance coverage. These medical insurance plans are usually more expensive, but they provide much better coverage.
Simply fill out the form at the top of this page, and you can compare the best visitor insurance plans available according to your needs and preferences. Most Limited, as well as Comprehensive plans, include medical evacuation as well as repatriation benefits. Most visitor medical insurance plans can be purchased for as little as 5 days, and as many as 364. Some policies offer extensions.
What Does Visitor Health Insurance include?
Typically, health insurance for visitors to the US offers coverage for medical illnesses and injuries that occur after the effective date of the policy. These travel plans provide inpatient and outpatient benefits, including coverage for hospitalization, intensive care, urgent care, or office visits if you are unwell. Many cover prescription drugs for a new illness/injury as well.
Many travel insurance plans include coverage for an acute onset of a preexisting condition up to a certain age (typically 70 years). Repatriation and Medical Evacuation are often included as benefits, with some plans offering increased medical evacuation limits at no extra cost.
Many visitor insurance plans now cover covid-19 as any other illness.
Many comprehensive visitors insurance plans include dental coverage due to an accident and may have limited coverage for sudden tooth ache.
Visitor Age

Plan Medical Limit

Premium*

55-59

Inbound USA
USD 50,000 maximum

$52 per month

55-59

Inbound USA
USD 100,000 maximum

$57 per month

55-59

Safe Travel Comprehensive
$50,000 maximum

$110 per month

55-59

Safe Travel Comprehensive
$100,000 maximum

$136 per month
*Estimated Premiums
How Much Does Visitor Health Insurance Cost?
Premiums are based on a variety of factors, including whether you opt for a Limited or Comprehensive policy. Limited benefits plans are typically cheaper than Comprehensive plans. The other factors that determine the cost of a visitors insurance are age, the number of days you need coverage, the policy maximum, and the deductible you opt for.
Most visitor health insurance coverage includes benefits for repatriation and medical evacuation. Many plans offer to upgrade these benefits or to add additional coverage like sports which can increase the cost.
Coverage for visitors can start as early as the very next day or a future date you specify on your application.
Medical expenses in the US can be high, even for a minor illness or injury. The minimal cost of visitor medical insurance can bring significant peace of mind. 
What Factors Affect the Price of a US Visitor Visa Health Insurance?
Premiums for your travel health insurance are calculated based on the following factors.

Age

Age plays a major factor in calculating any insurance premium. For older travelers, premiums are usually higher, as they may be at increased risk for health problems.

Area of Coverage:

Where you need coverage impacts the cost of your premiums. If you need coverage in the US, it could result in a higher premium than if you are traveling to another part of the world.

Duration of Travel:

The length of your coverage will affect the premium. Premiums are usually based on a daily/monthly rate.

Coverage Level:

The amount of coverage and the deductible amount you need will determine the premium. The higher the policy maximum, the higher your premium. When choosing the right option for you, keep in mind that you will have to pay the deductible if something unexpected were to happen.
How to Purchase Visitor Medical Insurance
for the US?
Check Available Plans
Complete the quote form above to see plans catered to your specific needs.
Compare Plans
Compare insurance plans, considering pricing, coverage amount, benefits and exclusions
Apply For a Plan
Purchase a plan from one of our trusted insurance providers.
Email Confirmation
Check your email for Insurance documents.
Cleveland Clinic Rate Card
Hospital Room and Board Per Day Charges

Coronary care

$5136

Operating Room Charges per
30 min increments

Level 1 – Initial
30 mins

$2113

Physical Therapy Charges




Evaluation &
Report

$494

Laboratory
Charges

Comprehensive Metabolic Panel

$166
Sample costs for details see Cleveland Clinic Rate Card
Sample Costs for Healthcare Services in the USA
The United States has some of the highest healthcare costs in the world. Over the years, these costs have consistently gone up and are still on the rise. Traveling without a good visitor's health insurance plan can be risky, as a sudden medical emergency will be extremely costly
How Much Does it Cost to See a Doctor in the US? 
The average doctor's visit can cost anywhere from $300 to $600 without insurance. It varies based on the services and treatment provided.
How Expensive is Hospitalization?
The average cost of a 3-day hospital stay in the United States is around $30,000.
A good health insurance will help you prevent high amounts in the hospital, in the event of unforeseeable medical circumstances.
How Does A Visitor Medical Insurance Plan Work?
If you have a visitor medical insurance plan, using it is straightforward. You'll start by finding a PPO provider that's covered by your plan. At the hospital or clinic, present your ID card and submit the information required by the staff. Although providers typically bill your insurance company directly, you may be asked to make an initial payment in the form of a co-payment or deductible.
Be prepared to answer medical questions, and have a copy of your medical history on hand. After you receive your treatment, request an itemized copy of your bill. Typically, a provider can send this directly to your insurance company or to you. Then, download the appropriate claim form from your travel insurance company website.
Typical documents required for filing a claim include:
Completed claim form
Copy of passport
Copy of I-94 if visiting the USA
All receipts
Copies of medical bills and itemized services
If the travel insurance company denies your claim, it could be because it is not covered or lacks supporting documentation. Your request may be considered an exclusion from the plan, submitted too late, or it may be ineligible for coverage if you purchased your plan too late.
Once you understand the reason for the denial, you may file an appeal. This formal request for reconsideration should include copies of the supporting documents, an outline of the reasons for the motion, and if possible, a letter from the physician stating why the care was necessary.
If you are deemed responsible for paying the charges, you can inquire with the treating provider about having the charges reduced. They may also allow you to work out a payment installment plan.
Learn More About Visitors Medical Insurance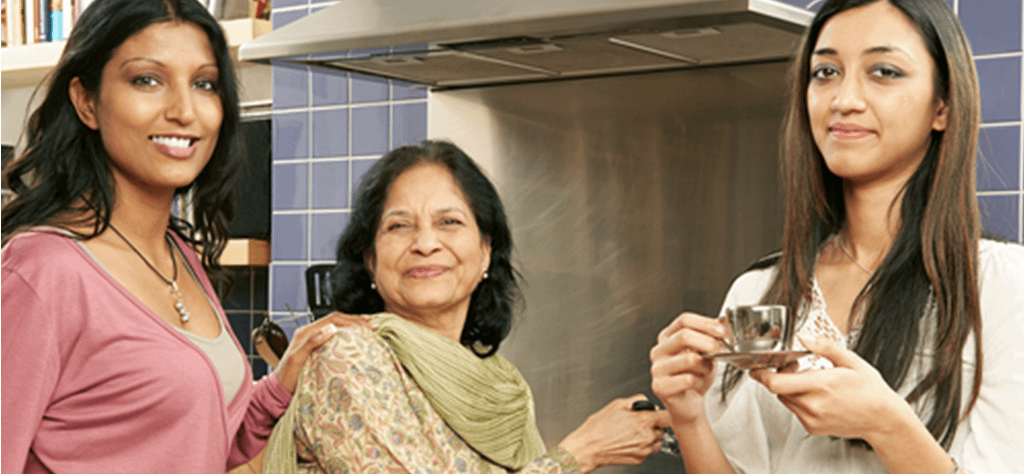 What Is Not Covered Under Visitor Health Insurance?
All visitor insurance plans have exclusions. Make sure you read the brochure for a complete list of exclusion. Typical exclusions by most visitor medical insurance plans in the USA plans are:
Losses due to pre-existing medical conditions.
Travel costs when the purpose of the trip is to obtain medical services outside of your home country.
Extreme high-risk sports including skydiving, scuba diving, and bungee jumping.
Losses due to war.
Venereal disease, AIDS virus, pregnancy, or abortion.
Mental, psychological, or nervous disorders.
Intentional bodily harm including suicide.
Treatment caused by alcohol or drug intoxication
Visitors Health Insurance FAQ
Individuals or groups traveling outside their home country or country of citizenship either on tourist visas, for business, immigrating, or as international students can consider these insurance plans.
Medical tourism refers to individuals traveling abroad to get medical treatment. Typically, individuals from less-developed countries travel to medical centers in developed countries for treatment which could not be provided at home. Individuals who have long waiting periods for a planned surgery also fall back on medical tourism which sometimes is cheaper and faster at a medical facility in another country. Visitor Travel insurance can provide emergency medical coverage for injuries and illnesses arising after the policy is in effect and which are not linked to a pre-existing condition. If you suffer an unexpected illness or injury on your journey, the policy can cover for the cost of ambulance transportation, medical treatment, hospital accommodation medical evacuation, and repatriation if required. However, these plans will not cover medical tourism.
For everyone living in the UK, UK has Government-funded medical and health care services called National Health Services (NHS) who can use these services without being asked to pay the full cost of the service. All European Union (EU) citizens visiting the UK can get free healthcare if you have a valid EHIC card. Non-EU countries who visit the UK will need to pay for medical services. If you are a non-EU citizen and traveling to the UK as a visitor, it is a good idea to have medical insurance which can cover you for high medical costs. Unlike the UK, the US does not have a National Health Service, hence if UK and EU citizens are traveling to the US, they need to buy visitor insurance to cover medical emergencies in the US.
Yes, non-US citizens can buy health insurance. The health insurance plans on this site offer coverage outside your residence or country of citizenship. Based on your destination country, Non-US citizens, as well as US citizens, can get a quote to compare the various plans available and select a plan that meets their requirements.
Foreigners health insurance plans can be bought before or after the start of your travel. These plans can be bought for anywhere between five days to three years. Most of our foreigners health insurance plans include direct payments to certain hospitals and doctors. Foreigners can buy these affordable plans based on the amount of coverage they prefer. These plans are intended to cover unexpected medical costs due to sudden accidents or illnesses.
Canada has a free public healthcare system. However, Canada's free and public healthcare system is free for its own citizens and permanent residents. Anyone else needing coverage in Canada, while visiting or studying will have to pay for receiving medical services. Given the cost of medical treatment, it is important to be insured by travel insurance. Similarly, Canadians visiting the US need to be insured on a travel medical insurance as the Canadian healthcare system does not provide coverage in the US
If you are looking for visitor health insurance compare the various options available. Now that you know the types of plans (i.e. fixed and comprehensive visitor health insurance) available, and what can and cannot be covered, you can compare the plans and buy a US visitor visa health insurance by simply providing basic information i.e. name, date of birth, mailing address, passport country. Coverage can begin from the very next day or a future date you prefer. Once you complete the application and pay for it with your credit card, you will get a confirmation with your ID card emailed to the email address on file. You can simply print the ID card and carry it with you while traveling.
Simply answer the questions above and get a quote to review the various options available and buy visitor health insurance.
As a visitor to the US, it is not mandatory to buy health insurance. However, with high medical costs in the US, you risk incurring what could be staggering debts for even a minor injury or illness. To avoid the financial burden, it would be advisable to be covered by a visitor's medical insurance which can provide you with peace of mind while traveling.
USA has one of the highest medical treatment costs. You might have to pay a big amount just for consultation and small treatment. If you really want to avoid surprises and losing money, it is imperative for you to get a good plan that meets your requirement before you visit the US.
There are various options available for visitors to choose from. Learn the difference between a Fixed and Comprehensive plan and how these plans meet your requirement. Comprehensive plans like Safe Travel USA Comprehensive, Patriot America Plus, Atlas America, Liaison Travel Insurance, and Fixed benefits plans like Inbound USA, Visitors Care are some of the popular plans to compare.
To learn more about PPO and URC, visit our FAQ Section
Yes, a visitor can get visitors insurance in the US, but only if you are not a permanent resident. Visitor Health insurance is designed for travellers, students and recent immigrants.
Traveling to the US without the best health insurance for foreigners can be very risky. It is advisable to compare the various plans available and make a choice based on one's requirement. Visitors to the US definitely must buy visitor medical insurance for the USA to avoid the high cost of healthcare.
Visitor medical insurance, also known as visitor medical insurance, is a form of short-term travel medical insurance policy that tourists/visitors can purchase to get protection for illness or injury that may occur while they are travelling/living outside their country. These plans provide inpatient as well as outpatient benefits including coverage for hospitalization, intensive care, Urgent care or office visits if you are not well and Prescription drugs. The plan excludes coverage for maternity, pre-existing conditions or preventive care.
Most travel insurance plans provide coverage for medical emergencies (doctor, hospital expenses, surgery, intensive care as well as new prescription drugs) up to the medical limit defined, evacuation, repatriation, trip cancelation, lost luggage, trip interruption. Depending on the plan, trip cancelation and preexisting conditions may be covered.
No, there is no age restriction. Travel insurance policies for foreigners to the US are available till the age of 99 years however the amount of coverage you get through the policy might vary per the age.
Visitor medical insurance coverage includes coverage for medical illnesses and injuries that occur after the effective date of the policy. These travel plans provide inpatient as well as outpatient benefits including coverage for hospitalization, intensive care, Urgent care or office visits if you are not well and Prescription drugs as well. Many travel insurance plans include coverage for an acute onset of a preexisting condition. Repatriation and Medical Evacuation are mostly benefits that are included however some plans provide an optional benefit for increasing the amount of medical evacuation limits at an extra cost.
If you are a first-time international traveler or a seasoned traveler who's explored various countries, there's always a chance of an unexpected travel setback due to a medical illness or injury. For such situations, visitor health insurance can offer you peace of mind for medical coverage along with travel assistance if needed. If you are USA tourists or parents visiting family in the US, international students on F or J visa, or traveling for business, you can benefit from a visitor health insurance.
Depending on the travel policy you can opt for trip cancelation to be included.  There are plans like the Safe Travel USA Trip Protection that can provide you coverage for trip cancelation. Non-US citizens up to 79 years old who travel to the United States and other foreign nations from their home country are eligible for this plan. Safe Travel USA Trip Protection policy provides coverage for trip cancellation, trip interruption, emergency medical and post departure travel protection. The policy includes preexisting medical condition waiver.  Optional upgrades for emergency accident and sickness medical expenses, AD&D, Athletic Sports Coverage and Home Country/Follow Me Home coverage are available at the time of application.  The plan provides complete trip protection for trip cancellation of trip costs for up to a maximum of $25,000 and the trip interruption benefit covers 150% of the trip for up to a maximum of $37,500. The policy covers up to 1,000,000 in Primary emergency medical coverage
It is always recommended to buy US medical insurance for foreigners visiting the US from India as opposed to travel insurance from India. US hospitals recognize and are familiar with the network providers and US insurance providers. Doctor offices and hospitals find it easier to bill direct directly to the insurance company there by making it easy and providing cash less services wherever possible.
With the US Health Care costs in mind, US insurance companies have designed the policy benefits to suit the needs of visitors from India to the US. US insurance plan have a wide range and choice of policies may it be younger or elderly visitors.
Visitor's insurance is not Affordable Care Act (ACA) compliant. Preventive care, pre-existing conditions, and maternity coverage are typically excluded benefits. However, there are plans that can provide some benefits for the acute onset of pre-existing conditions, and cover complications of pregnancy in the first 26 weeks. Review certificates carefully to understand the details of each policy.
Most travel insurance to the US does not cover pre-existing conditions. However there are many visitors insurance plans that cover an acute onset of pre-existing conditions. Make sure to check with your insurance agent to see which conditions are covered.
More About Health Insurance
Tips for Health Insurance