Know about Safe Travels USA Comprehensive Insurance Plan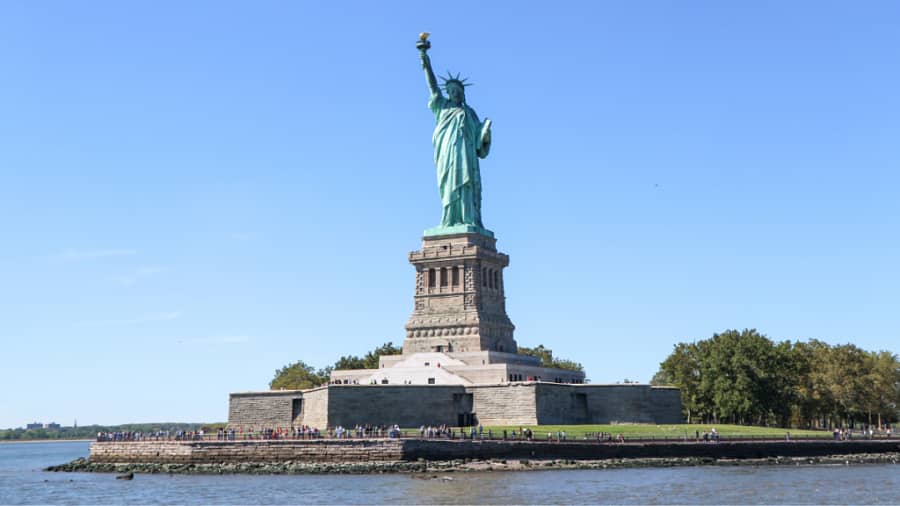 Know about Safe Travels USA Comprehensive Insurance Plan
Safe Travels USA Comprehensive is a reasonably priced comprehensive visitor insurance plan for USA visitors, offering coverage for accidents, illness, emergency medical evacuation, political evacuation, repatriation of remains, trip interruption, baggage, accidental death, and dismemberment. This plan is not available to US citizens/residents, or green cardholders and provides coverage to travelers outside the home country to the US or to the US and internationally. It is available for non-US citizens up to 90-years of age.
What are the plan highlights?
• Insurance for medical accident and sickness, emergency medical and political evacuation, repatriation of remains, trip interruption, baggage, and accidental death & dismemberment.
• COVID-19 expenses are covered and treated as any other sickness
• $125 doctor wellness visit
• In network, deductible and co-insurance waived
One episode of an acute onset of a pre-existing condition
• Up to $1,000,000 in emergency medical coverage
• Coverage from 5 days to 364 days
• Extendable with uninterrupted coverage for up to 24 consecutive months
• Optional Athletic sports coverage available
• 24/7 emergency assistance included
• Up to $25,000 for political/natural disaster evacuation
• Choice of five plan limits – $50,000, $100,000, $250,000, $500,000 or $1,000,000
• Deductible options are $0, $50, $100, $250, $500, $1,000, $2,500 or $5,000
• The plan is available until the age of 89 years
• $15,000 for an emergency reunion and $5,000 for return of minor children
• 100% up to your policy maximum for repatriation of remains
• $2,500 per policy period for a mental and nervous disorder
• $5,000 for trip interruption and $1,000 for lost baggage
• $5,000 for local burial/cremation
• Optional riders include Follow Me Home/Home country Rider, adventure sports travel coverage, 24 Hour AD&D upgrades.
What are the optional coverages?
• Athletic Sports Coverage
Provides coverage for injuries incurred during amateur, Club, Intramural, Interscholastic, Intercollegiate activities such as archery, tennis, swimming, cross country, track, volleyball golf, ballet, basketball, cheerleading, equestrian, fencing, field hockey, football (no division 1), gymnastics, hockey, karate, lacrosse, polo, rowing, rugby, and soccer. Any athletic sport or activity that is non-contact and engaged in by you solely for leisure, recreation, entertainment, or fitness purposes only is not excluded from the policy.
• Return to Home Coverage
Provides coverage for injury or sickness that occurs during an incidental trip back to your home country or for covered expenses incurred in your home country for conditions first diagnosed outside your home country and treated during your policy period. You must purchase 30 days of coverage to add this benefit.
• Accidental death and dismemberment
AD&D insurance works much like a typical life insurance plan. You will name a beneficiary when purchasing your plan. In the event of your death or injury during travel, that individual would receive the benefits included in the plan. It will protect you against long-term financial risks arising from an accidental bodily injury or accidental death while you are traveling internationally.
Should you purchase this plan?
Safe Travel USA Comprehensive is a extremely popular comprehensive visitor insurance policy that protects tourists coming to the US for a short stay or a year. This means, if you are on a non-immigrant visa or if your permanent residency in the US is yet to be approved, you can purchase the plan.
Safe Travel USA Comprehensive is a plan from Trawick International, underwritten by Crum and Forster SPC, and has received an A rating by A.M Best. Besides excellent benefits, the plan covers a wide range of travel-related benefits.
The claim processing is smooth and simple. You need to complete the claim form, attach all your documents, bills, receipts, and submit everything within 90 days of the timeframe. The plan follows the First Health PPO Network, which means if you get treated by a network provider your claims can be processed with negotiated rates. However, you can visit doctors, clinics, hospitals, and pharmacies out of the network.
Do you wish to know more about this plan? Do you want to purchase this plan for the upcoming business trip? Get in touch with us!
---
---