Comparing Visitor's Insurance Plans
Travel can be life-changing. Exploring unfamiliar places, immersing yourself in a different culture and experiencing new things can expand your mind and give you a fresh perspective on the world. But stepping out of your comfort zone often means you're stepping out of your insurance zone, as well. That's why travelers need to compare visitor's insurance plans and make sure they have a safety net in place. Then you can have the adventure of a lifetime, knowing that you're covered.
We'll help you determine what you need, what plans to consider, how much you can expect to pay and more, so you can compare visitor's medical insurance like a pro. Let's get started.
Consider Your Insurance Needs
Just like with regular medical insurance, travelers have various needs depending on their age, medical history, length of travel and other factors. Here's what to keep in mind as you compare visitor's insurance plans.
Visitor's Medical Insurance for Students
Visitors who are in the United States on a cultural or educational exchange opportunity are required to have health insurance. These visitors typically hold J-1 visas, while their spouses and families are eligible for J-2 visas. Both types of visas must fulfill certain requirements for medical insurance.
Medical evacuation insurance of at least $50,000
Coverage for repatriation of remains of at least $25,000
Medical benefits of at least $100,000 per illness or accident
A deductible of $500 or less
The medical insurance requirements for international students who are attending university in the United States varies by school. It is often required, but even if it is not, it is still strongly advised that all international students find the visitor's insurance plan that is right for them to find at least some coverage. The best visitor insurance has at least the following:
$50,000-lifetime maximum emergency medical evacuation
$25,000 lifetime maximum for repatriation of remains
Up to $5,000 for mental health coverage
Up to $100,000 per illness or accident
$50 deductible per injury or illness in-network
Pre-existing condition coverage
Additional coverage for sports and outdoor activities for student-athletes
Group Travel Insurance
If you have a group of five or more, you'll want to compare group travel insurance plans to see if you can get reduced rates. Whether you're visiting for ten days or two years, you'll want to find comprehensive visitor's insurance with the following coverage:
Medical benefits of at least $50,000 per illness or accident
Coverage for emergency evacuation and repatriation of remains
Sports and activities coverage for things like non-organized leisure sports as well as snorkeling, skiing or other excursions you are planning
When traveling in a group, do you all need to pick the same coverage? Your entire group will need to have the same maximum coverage limit, as well as the same deductible. But your coverage dates can vary, which is perfect for groups who may be arriving at the same time but going home on different dates.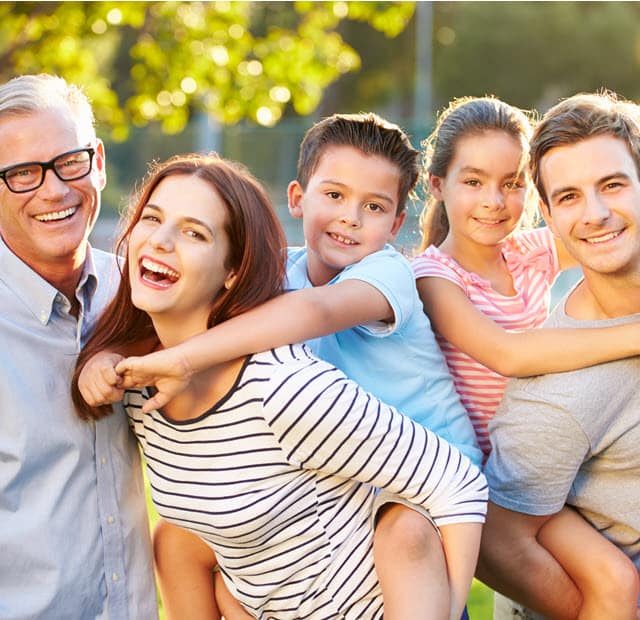 Pre-existing Medical Condition Coverage
When you compare visitor's medical insurance plans, you'll probably notice that most of them don't cover pre-existing conditions. What's a pre-existing condition? It's any medical condition – an illness, injury or disease – that was diagnosed before you purchased your travel health insurance or exists at the time of purchase. Examples include but not limited to diabetes, heart disease, high blood pressure or cholesterol, arthritis, epilepsy or diseases of the lungs, liver and kidneys.
For healthy, younger travelers, it is usually fine to skip existing condition coverage. However, before you choose to skip it, read the fine print about each policy's "look-back" period. This is the period in which a condition is classified as pre-existing. Look-back periods can range from 180 days to up to two years, so it's important to know yours. And some conditions, like heart disease, diabetes and high blood pressure, are always considered pre-existing.
If you have a pre-existing condition, you can still get affordable travel medical insurance. You just need to choose a plan with coverage for the acute onset of pre-existing conditions.
Other Types of Travel Insurance Policies
Even once you've finished comparing plans and have reviewed the medical benefits, there is still more to think about. The most comprehensive coverage will include coverage for the following.
Trip Cancellation
Travel isn't cheap, and it's often not refundable, either. Trip cancellation coverage refunds the cost of your trip if it's delayed, interrupted or canceled for a covered reason, including a pre-existing medical condition. Some policies cover missed connecting flights, delays of more than 12 hours and emergency medical evacuation. For trips that are expensive or very long, trip cancellation coverage is a must-have.
Political Evacuation
Political unrest is an unfortunate possibility in many destinations in the world. If the place you're visiting becomes unsafe due to political instability or protests, the local government may recommend that students and foreign visitors return home – but in these situations, it's especially difficult to confirm flights and travel arrangements. Evacuation and security coverage can ensure you're able to leave unstable situations and provide peace of mind. If you're visiting politically unstable areas like the Middle East or South America, be sure to compare visitor's insurance plans to see if they have political evacuation coverage.
Personal Belongings
A travel protection plan that includes coverage for loss of personal belongings during travel is always a smart choice for international tourists. This is often included in-flight insurance plans. Flight insurance also often includes benefits for loss of life, limbs or sight if you experience an accident during a flight, including while boarding, plus emergency medical evacuation. You can also purchase travel insurance that covers you for any belongings or money that's lost or stolen during your entire trip, not just on your flight. This will reimburse you for money, belongings or passport replacement fees, up to a certain amount and under certain conditions.
Car Insurance
Plan on driving in your destination country? You'll need car insurance. This is especially a consideration for international students or other travelers who are visiting a country long-term and may want to purchase a vehicle rather than renting one. Many international student visitor insurance plans allow you to add automobile coverage with liability, bodily injury, property damage and even income loss benefits. Beyond liability, you'll want coverage for towing, labor and transportation if your car breaks down.
Read Visitor's Insurance Reviews
Determining the type of plan you need and your maximum coverage choices is an essential step. However, if you don't choose a reputable insurance company with good customer service, you could have a poor experience when you try to use your insurance or make a claim. You'll want to check out visitor's insurance reviews online and make sure that you will get the following.
Insurance Card
In the United States, you'll usually need to present an insurance card when you check-in for a doctor's appointment or at the hospital. Be sure that the company you choose will issue you with an insurance ID card. If you don't have one, providers may not bill the insurance company directly, so you'll end up paying out of pocket and having to make a claim later on.
Customer Support
When you're traveling to an unfamiliar place, you'll likely have questions about how things work. From the meaning of words like deductible and co-pay, to what's covered, to whether you need pre-approval, questions are a normal part of travel. Your travel insurance company should have customer support available, with a wide range of hours, a toll-free number, and continuing support even after your policy expires.
Easy Claims Process
Your claims process will run more smoothly if your insurance company has experience in administration in the country you're visiting. Also, if you're visiting the United States, it's best to have coverage from a company that's based here, even if the premiums are slightly higher. Many medical providers in the US won't recognize coverage from overseas, or it will take much longer to process your claim. The extra money is worth the convenience.
Questions You Should be Asking When Comparing Visitor's Medical Insurance
When Should I Buy Visitor's Medical Insurance?
Students should buy medical insurance before their studies begin, as it often doesn't take effect immediately and cannot be backdated. This is especially true if you're not buying insurance through your university. Many do offer it, but it's often cheaper to buy it from an outside provider. However, you may need to fill out a waiver. For students, it's always best to compare visitor's medical insurance early and leave yourself plenty of time to buy!
For anyone purchasing trip insurance, the best time to do so is after you've finalized your plans, but before you leave on your trip. You'll want to make the policy start date the day that you depart, especially if you have trip cancellation insurance or coverage for loss of personal belongings. For visitors , plans can start as quickly as the day after you apply, but it's always smart to leave yourself as much time as possible. Once you've purchased your airline tickets and your travel is finalized, it's time to apply for your -visitors insurance.
What If I Don't Know the Exact Length of My Trip?
Many plans allow you to extend your coverage if you decide to stay longer or provide a money-back guarantee if you must leave earlier for certain reasons. If you're not sure of the exact length of your trip, check the policies of your tourist insurance and the country you're visiting before you buy and ensure that renewal is included. If it is included, you'll need to make sure that you extend your policy before the date that it expires. If you wait until after your expiration date, you'll need to apply for a new policy, and you may experience coverage gaps or preexisting condition exclusions along with new deductibles to meet.
Contact Visitor Guard® for More Information About What Visitor's Insurance You Need Before Your Next Trip
If you have questions while comparing visitor's insurance plans, rest assured you're not alone. Purchasing visitor's medical insurance is an important choice, and there are other types of plans to consider as well. Contact Visitor Guard's travel insurance experts to discuss your trip and visitor's insurance options. We're here to help!
---
---