How to Choose Visitor Insurance for Your Travelling Parents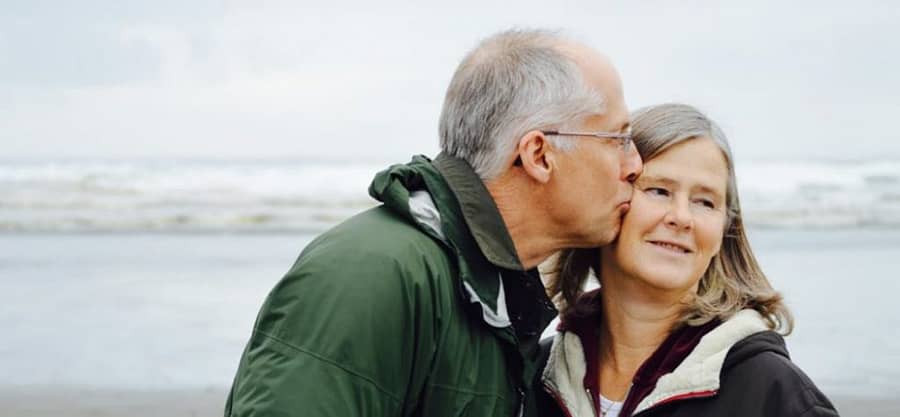 Travelling parents need to purchase visitor insurance that fits their current health and travel requirements.
When your relatives are about to visit, you often think of making plans such as attractions they can see, events they can attend and business they can address. However, we tend to plan a lot less for the undesirable occurrences – emergencies, accidents, illnesses and so forth.
But it's important that we do.
If the COVID-19 pandemic has taught us anything, it's that unforeseen occurrences can threaten our health and safety at the blink of an eye. That's why it's vital that you consider purchasing visitor insurance for your travelling parents. This is crucial if they are ageing or already elderly.
In this post, we will take a look at visitor insurance and how your parents can choose the best options tailored to their needs.
Visitor Insurance with Covid Coverage, Benefits & Cost 
Understanding visitor insurance can be tricky because not every plan looks the same and might have exclusions such as COVID-19. For example, the level of visitor insurance can be influenced by the extent of coverage, which, in turn, affects the cost of coverage.
Generally, there are two levels of visitor medical insurance plans – fixed coverage and comprehensive coverage. Fixed coverage is cheaper, but it provides limited coverage. This can be a challenge if a parent were to face a situation such that an insurance plan doesn't cover. Comprehensive coverage, on the other hand, costs more but it offers a wider range of options. It's advantageous to very elderly parents or those who might have serious medical conditions and may require lengthy medical treatment abroad.
Ultimately, visitor insurance should provide both you and your parents with peace of mind – going for a more comprehensive plan allows for that. Of course, a fixed coverage plan can be useful for parents who are visiting for a very short period of time and who are in excellent condition.
Visitor Insurance "Add-Ons" & Extensions 
Some visitor insurance plans may provide coverage for your parents for an additional cost or with specific terms depending on their needs. The typical visitor insurance plan will cover the costs of hospital visits, surgery, prescription medications and ambulance rides. However, some plans will include some additional offerings. 
Take, for example, evacuation coverage (or medical evaluation & repatriation coverage). A visitor insurance plan with this provision would cover your parents in the event that they need to be transported to the nearest qualified medical facility. 
Visitor Insurance for Specific Conditions
Visitor insurance can go even further by providing coverage for individuals with critical needs. A popular and potentially life saving provision that visitor insurance can offer is coverage for acute onset pre-existing conditions.
As its name suggests, this provision is ideal for parents who have medical conditions that have the potential to suddenly "flare up" abroad. The stipulation with this coverage, however, is that for a parent to qualify, they must be treated typically within 24 hours of the first symptom.
In other words, they can't get coverage for check ups or refill prescription drugs. However, if there is a sudden and unexpected spontaneous outbreak of an existing condition for which treatment is needed within 24 hours, that can constitute an acute onset of pre-existing condition. 
How to Decide What Visitor Insurance Plan is Right for Your Parents
So how do you decide what insurance is the best plan for your parents? Does the decision boil down to your budget? Although finances can't be ignored, the cost of a plan shouldn't be the ultimate deciding factor for choosing a travel insurance plan. What matters more are the needs of your parents and the length/nature of their stay. These factors will bear far more weight than the cost of the plan itself. Why? 
Well, picture this scenario. A parent (in this case, a father) with a heart condition decides to visit his family in the USA for three months. His adult children urge him to buy into a comprehensive coverage plan but he insists on a fixed benefit plan instead to save costs.
Unfortunately, this parent suffers a cardiac event that requires immediate hospitalization and costly procedures to save his life. Since he did not purchase a comprehensive plan, he now has more than just his deductible and coinsurance to pay for. Also not all plans provide the acute onset benefits for heart conditions, and hence he and his family are forced to pay for these medical expenses out of pocket.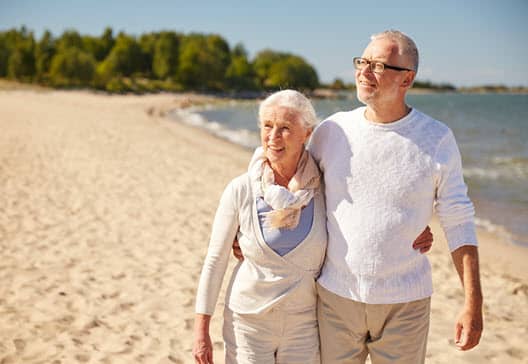 They will likely face financial setbacks for years to come. Had he bought a comprehensive plan with acute onset benefit, this would have not been a problem. This scenario has been a reality for some families and it illustrates the importance of choosing coverage based on your needs rather than cost alone.
Deciding Factors to Help You Choose the Right Visitor Insurance
Your parents' health – If your parents deal with a chronic condition, it's wise to purchase visitor insurance that provides acute onset coverage. This applies even if their condition is relatively stable or has improved over time since some illnesses can be unpredictable.
The length of their stay – A short stay might not necessitate a robust coverage plan, but a longer one certainly does. If your parents plan to visit for several months or more than a year, you should look into a comprehensive plan that grants them better medical coverage. Conversely, if your parents are in excellent health and are only staying for a short amount of time, a fixed plan may suffice.
Their country of origin – If your parents are coming from a country outside the USA that also has excellent health care, this too can affect the visitor insurance plan they opt into. For example, a Canadian resident has access to healthcare that they will not have to pay out of pocket for – the opposite of what they might face in the USA. It may be advantageous for them to return home for a necessary medical emergency, and in such a case, an evacuation insurance might be all they need.
Coverage for COVID-19 – With the current pandemic, many visitor insurance policies have excluded coverage for COVID-19 and pandemics as such. Treatment for COVID-19 can be extremely expensive. There are a few policies that cover COVID-19 as any other coverage. Choosing a plan that can cover COVID-19 can save you from financial setbacks.
Not All Insurance is Created Equal
Choosing the right visitor insurance for a parent shouldn't be done haphazardly. Give careful consideration to the factors surrounding your parents' visit – their health, the reason for their stay and the duration of their visit. These factors matter more than the cost of an insurance plan itself. By choosing the right plan, you will give both yourself and your parents peace of mind that they will be well-cared for no matter what events may unfold.
Looking for assistance to choose visitor insurance for your parents? Get in touch with us so that we can answer your questions!
---
---