Sustainable Tourism: Making a Positive Impact on the Environment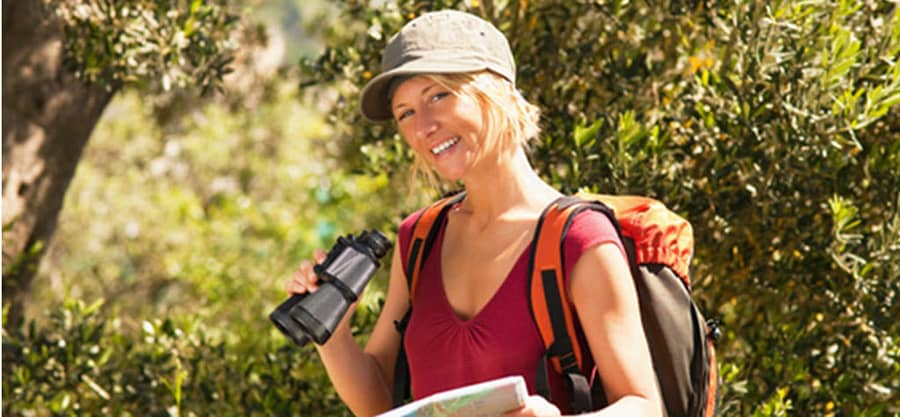 The idea behind sustainable tourism is to visit someplace new and make only a positive impact. This can include environmental, societal, and even economic impacts. Not only that, but now all types of stakeholders including corporations, tourists, and even governments are starting to accept the fact that all tourism development should be sustainable. Businesses need to lead by example, thus raising the ethics of the tourism industry.
Taking Responsibilities Seriously:
The World Travel and Tourism Council (WTTC) recently called for all such businesses to play a positive role in the furtherance of sustainable tourism development. Part of their plan, called the 2015 Tourism for Tomorrow Awards, will be to recognize and honor those corporations who are setting the standard of sustainability in their field. These corporate leaders will become inspirational examples for leading and educating governments, other travel and tourism businesses, and perhaps even tourists themselves.
If tourism development is not carefully planned and managed it can become a threat. However, by establishing and then showcasing those corporate partners who have implemented sustainable practices, it will enable more to follow along the same lines.
Effects On Local Economies: It is interesting to note that even in rich countries, tourism can still have a negative impact on the local economies in a number of ways. For example, the Bellagio Hotel in Las Vegas uses more than 12 million liters of water each year, despite have a recycling system in place…and this is in a region that is already incredibly water scarce. The entire western world, with approximately 17 percent of the world's population, is responsible for using 52 percent of total global energy.
When a local economy embraces the ideals of sustainable tourism, however, it is very possible to reverse these situations. Proper tourism projects can actually lead to economic development through job creation and infrastructure development. The revenue that is brought in also brings with it more economic growth including further investment and prosperity, raising the standard of living in many places.
Sustainable Tourism Influences Travelers: Tourists also have some excellent experiences as a result of sustainable tourism. By working with local communities and businesses, tourists can be shown how to be more responsible; in many cases, it is simply a matter of a lack of knowledge. Visitors can also be encouraged to use greener methods of travel (bikes, buses, trains).
Businesses and local communities can also support activities that don't damage the natural landscape or harm any wildlife. Once a tourist becomes aware of all of this, they will find many things that can be done. For example:
Buying and using only local food and other products, as far as possible
Recycling, conserving water and reducing energy use and consumption
Meeting and talking with some of the locals, trying to learn their viewpoints
Eco-Tourism & Examples: The true definition of eco-tourism, which is certainly a subset of sustainable tourism, is one where the traveler is not only responsible but also gives back to the local area. In other words, no harm is done to the environment and the traveler is even able to help improve conditions or the welfare of the local population. An example might be rafting through the Amazon in an effort to raise funds used to help the area.
A great example of eco-tourism by a corporation is Grupo Puntacana in the Dominican Republic. They have built an impressive infrastructure that includes a resort club, an international airport, and a well-respected ecological foundation…all in a very impoverished region of the country. They provide employment opportunities for the local communities as well as health and education services, transportation infrastructure, and conservation activities and education.
Marriott International is another corporate example of sustainable tourism. They have been working alongside a global conservation organization (Conservation International) to help improve and implement greener and more eco-friendly practices within their hotels and properties. Additionally, they have also developed a large scale rainforest conservation project in the Amazon, aimed at protecting biodiversity and mitigating climate change.
Bottom Line:  Sustainable tourism is something that can be achieved. By getting many of the key stakeholders involved in a sort of partnership, incredible results can be achieved. Simply through educating tourists strides have already been made in many parts of the world. With the commitment made by organizations such as the WTTC, these achievements can continue to grow and positively affect the global tourism industry.
---
---