Know about Chile Travel Restrictions for US Citizens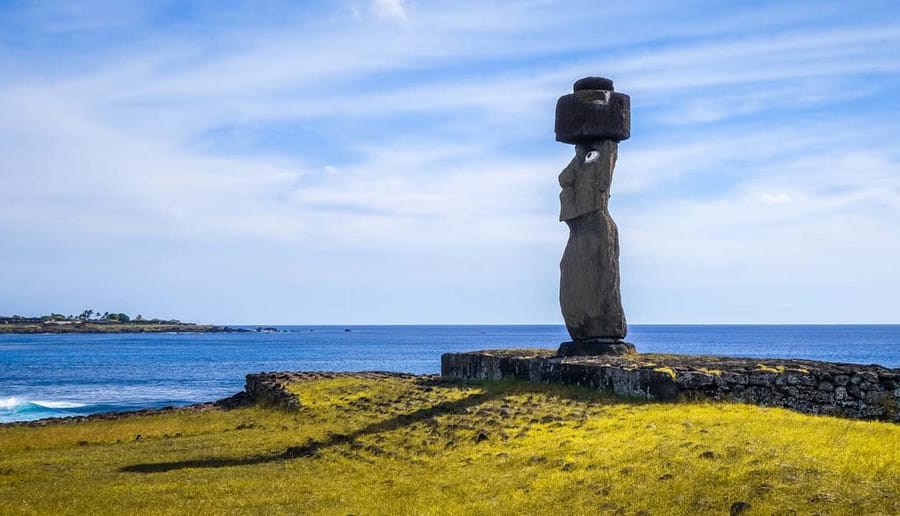 Know about Chile Travel Restrictions
Chile undoubtedly is a beautiful destination. . The country offers mesmerizing views and lifetime memories of the clear turquoise sea, volcanic outlets, deserts, and serene, lush landscape. However, not taking a trip to Chile will let you miss many things! The ongoing pandemic has halted traveling plans, but now, travel relaxations have encouraged people to resume their travel plans and tick off the hottest destinations from their bucket lists.
Chile is one of the prime destinations for travelers from all over the world because of its vibrant culture and rich history. Before heading to the country, make sure to purchase Chile travel insurance and learn all the travel restrictions.
Travel requirements
According to the Protected Borders Plan, Chile is currently in Alert Phase 1, which does not include travel restrictions. However, some protocols need to be followed.
Fill in the "Travel Affidavit" form online up to 48 hours before boarding, providing contact information and health and travel records. This form will display a QR code as a means of verification.
Carry Chile health insurance with a minimum Covid-19 coverage of USD 30,000 (mandatory for non-residents). Medical insurance will not be required for Spanish citizens if they carry their Temporary Displacement (E/CHL-11) and Residence (E/CHL-9) forms.
Tests will be carried out randomly at the entry point to Chile. Confirmed cases shall be isolated according to the general health regulations (declared domicile in the C19 or Sanitary Residence).
US citizens/residents are eligible to travel, but those who are not fully vaccinated need to provide proof of a negative COVID-19 test one day before their flight. Those who are fully vaccinated will need to show proof of vaccination and a negative COVID-19 test three days before their flight.
As of April 14, 2022, the Chilean government no longer requires travelers to obtain a Mobility Pass to enter Chile. However, a valid Mobility Pass will still be required in many situations, such as domestic travel, indoor dining, participating in organized tours, sporting events, concerts, theaters, cinemas, and more. The Mobility Pass is free of charge.
The approved Mobility Pass should have all vaccinations (including booster shots) individually registered.
Chilean citizens, foreign residents of Chile, and diplomatic/official passport holders are exempt from the health insurance requirements.
Travelers who test positive before departing Chile will be required to quarantine in a location determined by the Ministry of Health. Travelers should follow all quarantine instructions provided by the Ministry of Health. The US Embassy cannot request the Chilean government to exempt travelers from quarantine requirements.
The Chilean government has approved Pfizer-Biotech, AstraZeneca, Sinovac, Cansino, and Sputnik vaccines.
The Chilean government conducts random COVID tests for arriving international passengers. A passenger who tests positive will be required to complete quarantine at the address listed on their Travelers' Affidavit or at a location determined by the Ministry of Health.
As per CDC guidelines, travelers who continue to test positive after quarantine but are no longer experiencing symptoms may be allowed to board a flight. They need to provide their previous positive COVID test and a letter from a public health official or licensed healthcare provider stating that they are recovered/cleared to travel.
Commercial flights and public transportation are operating in Chile.
As of May 1, if you wish to enter as a tourist and are from Venezuela, Haiti, the Dominican Republic, Cuba, or Dominica, you must have a Transitory Stay Visa before you arrive in Chile.
Chile opened several border crossings for tourists, including Santiago, Iquique, Antofagasta, and Punta Arenas airports.
Safety protocols
A mask is mandatory in closed spaces and in open areas where one meter cannot be maintained at Alert Levels 1 and 2. At Alert Level 3, the use of a mask is mandatory in open and closed spaces.
Keep at least 1m distance between yourself and others.
Regularly wash your hands with soap and water. All establishments should have hand sanitizer gel, hygiene, cleaning, and disinfecting protocols.
Do not ignore signage instructions stating capacity and health regulations posted in enclosed areas inside each establishment.
If you are looking forward to safe travel, maintaining the protocols can keep all harassment at bay. In addition, ensure to carry a travel insurance policy to safeguard your finances during your trip.
---
---