Know about the Chile Travel Insurance Requirements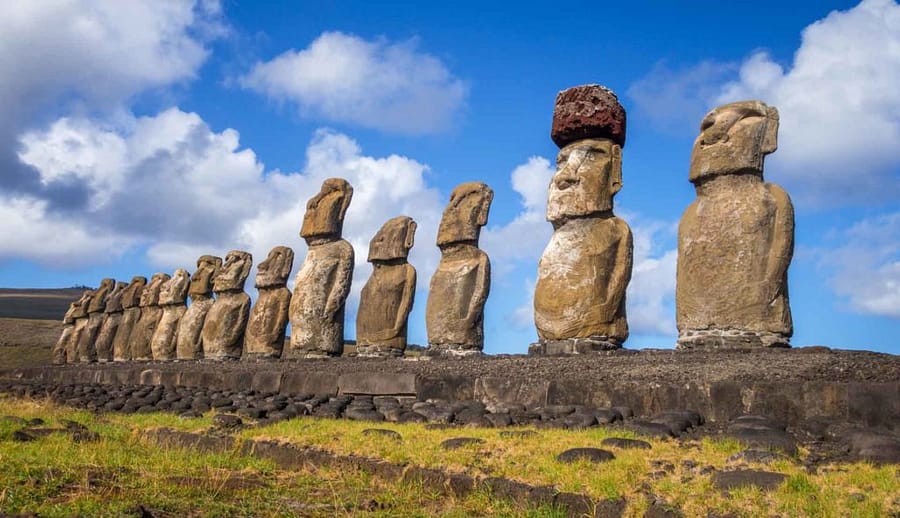 Chile Travel Insurance Requirements
Are you looking for a break from your monotonous life? Chile can be a perfect destination for you! Chile is full of surprises, from deserts to lakes, beaches, hot springs, wildlife, natural scenario, and volcanic islets. If you are planning to take a trip to Chile, you need to know the travel requirements.
What are the requirements for visiting Chile?
To visit Chile, visitors need to show their identification documents (identification card or passport) and stamped visas, depending on their country of origin.
If you are a citizen of South America, the European Union, the United States, Canada, and Australia, you do not need a tourist visa.
Foreign nationals visiting Chile must also show evidence of health or travel insurance that covers COVID-related medical care up to a minimum of US$ 30,000 for the duration of their visit. Failure to produce this may result in your refusal to enter the country.
Visitors should show negative-PCR tests 72 hours before boarding the flight. If they enter by land, it cannot be older than 72 hours from taking the sample. This requirement is for every person over the age of 2.
A PCR or antigen test shall be randomly done at the entry points of Chile. Those who undergo the antigen test shall wait for the result at the entry point.
Tourists must have proof of vaccination validated by the Chilean authorities before travel. They must apply online to have their vaccination validated and receive a Chilean Mobility pass by visiting https://mevacuno.gob.cl/. 
All children younger than 6 years old may enter Chile, regardless of vaccination status.
Travelers need to complete an electronic ¨Traveler's Affidavit" up to 48 hours before boarding. Children under 2 are exempt.
Related FAQs
1. Which are the current entry points?
Arturo Merino Benítez Airport, Iquique Airport, Antofagasta Airport, Punta Arenas Airport are the current entry points for tourists those who are meeting the entry requirements. Paso Los Libertadores, Valparaíso Region, Paso Futaleufú, Los Lagos Region, Paso Huemules, Aysen Region, Paso Jeinimeni, Aysén Region, and Paso Monte Aymond, Magallanes y la Antártica Chilena Region are the current land border entry points.
2. Which borders are closed?
Paso Chacalluta, Arica y Parinacota Region, Paso Aguas Negras, Coquimbo Region, Paso Pino Hachado, La Araucanía Region, Paso Cardenal Samoré, Los Lagos Region, and Paso Dorotea, Magallanes y la Antártica Chilena Region entry and exit points are closed until further notice.
3. Do you need to wear a mask?
A face mask is mandatory in urban or populated areas, public roads, paid public or private transportation, elevators, enclosed spaces, and common areas. This regulation is enforced throughout the domestic territory.
4. Can you enter Chile without a Mobility Pass?
If you do not have a Mobility Pass approved before your travel, you should not attempt to travel to Chile. Without the Mobility pass, your airline will most likely not permit you to board the plane to Chile, or you will be denied entry to the state on arrival in Chile and returned to your home country.
5. Can unvaccinated tourists enter Chile?
Unvaccinated foreigners, including children over 6, are not permitted to enter Chile unless they fall under the exemptions listed in Decree 102. If you wish to request permission for an unvaccinated child or adult to visit Chile under this list of exemptions, you need to contact Chilean Consulate in Dublin.
6. Can Chilean residents enter the country?
Visitors who are citizens or residents of Chile can enter without a Mobility Pass but will be subject to more extended quarantine periods. Passengers with proof of vaccination will undergo PCR tests at the entry points. Self-quarantine is mandatory at their home, hotel, or rented accommodation for 5 days, ending as soon as they receive a negative result. Then the Mobility Pass is activated. If the visitor tests positive, they will be denied entry to the country. And visitors with no proof of vaccination are required to self-quarantine at their home, hotel, or rented accommodation for 7 days. They need to complete the quarantine period, even if they are negative.
7. Who is prohibited from entering Chile?
All non-resident foreign nationals who have been in South Africa, Zimbabwe, Namibia, Botswana, Lesotho, Eswatini, and Mozambique during the last 14 days are prohibited from entering Chile.
8. Is antigen test accepted?
No, tourists must show negative test results through RT-PCR.
9. What is a Mobility Pass?
The mobility pass is a document that certifies that people have completed their vaccination process against Covid-19. International tourists entering Chile must validate their vaccination document at mevacuno.cl before traveling and isolate for the required amount of time.
10. What should the health insurance cover?
Minimum coverage must be US$30,000 and must include emergency hospital attention, hospital care, and repatriation for medical reasons or death, including coverage for any expenses incurred by COVID-19. Visitor Guard® has Chile travel insurance plans that covers COVID-19 like iTravelInsured, Atlas International, Patriot International, Diplomat International, and Visitor Secure. Contact us so that we can guide you on the right policy.
11. Are US citizens required to quarantine?
Yes. US citizens can enter if they meet the entry requirements and are required to quarantine.
12. How long can tourists stay in Chile?
The Mobility Pass does not determine the time that a tourist can stay in the country, nor does it limit the stay of a foreigner who does not reside in Chile. However, a tourist who enters with two doses of vaccines will get 30 days to complete the booster dose. Failing to meet the requirement will lead to the expiry of the Mobility Pass.
---
---