Frequently Asked Questions about Travel Insurance for Diabetics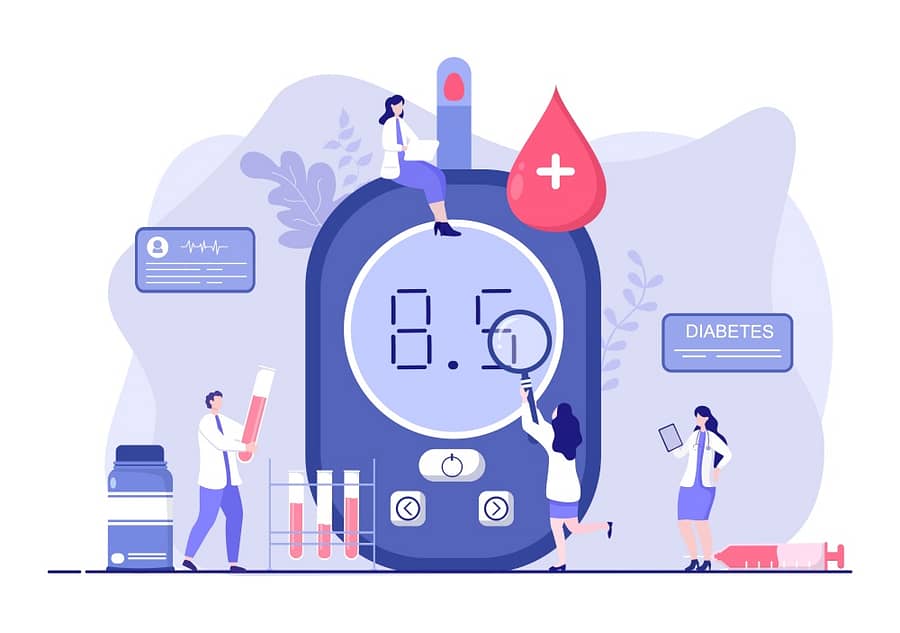 Frequently Asked Questions about Travel Insurance for Diabetics
Diabetes can mess up your vacation and put you through a lot of financial strain, especially when you are away from your home country. Visitor Guard® is a highly rated insurance provider in the USA which offers moderately priced travel insurance for diabetics. Here are some FAQs that people often ask before getting a plan.
1. Can a person with diabetes get travel insurance?
Diabetes is a pre-existing condition and will be excluded from travel insurance policies until and unless you purchase a plan that covers the acute onset of pre-existing conditions. Insurance providers, like us, can help you get a policy with acute onset of pre-existing ailment coverage.
2. Is diabetes a pre-existing condition for travel insurance?
Yes, but insurance plans can cover acute onset of pre-existing conditions.
Here are two examples- if you have diabetes and go into sudden diabetic shock without warning and need immediate medical treatment, your medical expenses may be covered. But if you need to refill your insulin or go to a doctor for a regular health checkup, your insurance will not cover it.
All plans have a lookback period for pre-existing conditions. For example, if the plan has a 365-day lookback, it means that if you have had the symptoms, or if you have been treated or diagnosed in the last year before your policy started, or if the condition existed (even if you did not know about it) it will not be covered. But, if you were treated three years ago for the issue, and never again since, it may be covered because it does not fall within that lookback period However, every plan has its definition of pre-existing and acute onset of pre-existing, hence you need to understand the plan's coverage before purchasing it. Typically, diabetes is considered pre-existing and long term by most plans.
3. Do you have to declare diabetes on travel insurance?
No. Travel insurance policies do not ask for any existing medical conditions when you apply for the coverage.
4. Will I be asked about diabetes during medical screening?
Travel insurance policies do not ask to declare any medical conditions when you apply for the coverage. If you have a medical emergency and need to see a doctor, the doctor will ask you about the existing medical conditions and medications that you take.. If you have diabetes, the questions may involve:
Whether you take medication for your diabetes or not,
How many times you have been to the hospital unexpectedly in the last few years,
Whether you suffer from any other conditions related to diabetes or not,
Whether you have high blood pressure or cholesterol or not, and more.
Irrespective of your health condition, you need to answer honestly, or else you may risk invalidating your insurance.
5. What can you expect diabetes travel insurance to cover?
One of the most important aspects of travel insurance is to cover your medical bills abroad. Hospital charges and medical bills are staggering high, and these can force you to crumble financially. A travel insurance policy that covers acute onset of pre-existing conditions can also offer travel-related benefits like, baggage loss, evacuation and repatriation, trip delay, personal liability, and more. Depending on the diabetes travel insurance you choose, it can cover you for an acute onset but not for blood work or for refills for prescription drugs or insulin.
6. How should I prepare for a trip if I have diabetes?
If you have diabetes, you need some planning. In your hand luggage, carry short and long-acting insulin, insulin delivery devices like pen or pump, spare pens and needles, insulin storage wallet, blood glucose meter with extra batteries, glucose testing strips, a letter from your doctor, diabetes prescription, emergency kit, snacks for your journey, and emergency contact number. The most important is to have a diabetes travel insurance so that can cover you if there is an acute onset.
7. Can I keep my travel insurance with diabetes costs down?
The cost of travel insurance is calculated using factors like age, policy maximum, deductible, and trip duration However, the prices can vary between two insurance providers, which is why you need to shop around and compare the prices. It is advisable not to go for cheap and budget plans because they will cover you inadequately. Diabetes will not stop you from traveling; you just need to have the right policy in your pocket.
8. What are the popular plans for diabetes?
Safe Travel USA Comprehensive, Safe Travel USA, and Safe Travel Elite are some popular plans for you if you have diabetes.
9. What are the types of diabetes?
Type 1 diabetes is a chronic condition in which the body does not produce insulin. People need to rely on insulin injections for the rest of their life.
Type 2 diabetes is a chronic condition that affects how the body processes blood sugar. With type 2 diabetes, the body either does not produce enough insulin or resists insulin.
Gestational diabetes is a form of high blood sugar affecting pregnant women. Those who develop gestational diabetes are at higher risk of developing type 2 diabetes later in life.
10. Do insurance policies cover all types of diabetes?
Every insurance policy comes with its definitions of pre-existing conditions and acute onset of pre-existing conditions. You need to talk to the insurance executive and go through the policy wordings to know what your policy covers.
Generally, policies cover only the acute onset of pre-existing conditions irrespective of what type of diabetes you have. This means the condition appears spontaneously and without warning. So, for example, if the policyholder gets a diabetic shock suddenly, that may be considered acute onset. But if they have need a refill for insulin or want to check your blood sugar, that will not be regarded as an acute onset.
11. What can be excluded and included in a travel insurance plan with diabetes?
Insurance plans for diabetes will not cover preventative care or regular treatment for an existing ailment. Suppose you want to see a doctor for an annual examination to see if your blood sugar levels are in control; your plan will not cover it. It will not pay for insulin you are already using before travel or for regular blood work. As each insurance company defines a pre-existing condition and an acute onset of a pre-existing condition, along with a lookback period differently, it is wiser to talk to your insurance provider before purchasing a plan.
12. Should you buy travel insurance with diabetes?
Yes, a travel insurance policy is one of the mandatory aspects of traveling to an unfamiliar land, irrespective of your health issues. Now, when you have diabetes or any other medical condition, having a travel insurance policy can protect you during your trip. For example, if you suffer from sudden hypoglycemia, your policy can help with the medical bills abroad.
13. Can you be covered for repatriation?
Many travel insurance plans include coverage for repatriation or return of mortal remains. If your diabetes worsens during the trip and needs to be sent back to your home country, your policy can cover you. Buy a policy that covers you for medical emergency, evacuation, and repatriation.
14. Do your premium increases if you have diabetes?
No. Having medical conditions does not change the premium. The premium depends on the age, number of days you need coverage, the policy maximum and deductible you opt for. On VisitorGuard.com you can simply answer a few questions and get the quotes. Plus, you can also select up to three plans to compare details For more information, call us.
---
---