8 Things You Need to Know Before Heading to Jordan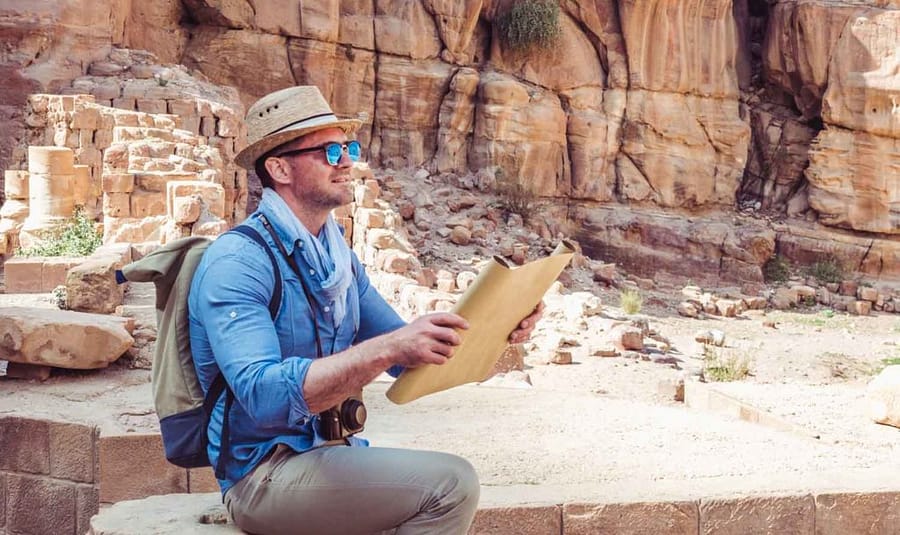 Things You Need to Know Before Heading to Jordan
Jordan has amused tourists for centuries with its World Heritage Sites, impressive monuments, landscapes, deserts, castles, and friendly locals. The city has a lot to offer to its visitors, from Petra to Citadel, Siq, Urn Tomb, Karak Castle, Wetland Reserve, and Shaumari Wildlife Sanctuary. If Jordan has been on your bucket list, here are a few things that you need to know before taking a trip.
What are the top things that you need to know?
Purchase Jordan pass
If you plan on visiting Jordan for more than three nights, then you must purchase the Jordan Pass, which costs approximately US$99. The Jordan Pass must be purchased online ahead of your trip. It is a PDF containing a QR code that will be emailed to you. Then, all you have to do is show your ticket at any of the 40 attractions covered by the pass across Jordan, including Petra. With the pass, you are allowed single entry to each attraction. Most of the attractions are open throughout the year, but there can be partial closures during public holidays.
Get a travel insurance policy
All tourists traveling to Jordan should obtain a travel insurance policy with at least $50,000, covering emergency medical, medical evacuation and repatriation, COVID-19, and other medical benefits. There is no specified coverage amount, but it is recommended to carry adequate insurance coverage.
If you fall sick or meet with an accident, your plan can cover the medical and hospitalization fees. Plus, travelers should purchase a policy with at least $100,000 in medical evacuation coverage so that they can be transferred to the nearest qualified hospital from a remote location. Trip cancellation coverage benefit is also recommended as it reimburses 100% of prepaid and non-refund trip costs if you cancel your trip for a covered reason.
Visitor Guard® has comprehensive and limited Jordan travel insurance plans. Check our site, compare the plans, and get the quotes.
Be aware of the restricted regions
Tourists are recommended not to travel to Jordan's border with Syria and Iraq, given the continued threat of cross-border violence, including the risk of terrorist attacks. All travel must occur during daylight hours only. Traveling to the Syrian refugee camps in Zarqa, Irbid, and Mafraq must be avoided. Do not travel to Zarqa, Rusayfah, and the Baqa'a neighborhood of Ayn Basha due to terrorism and crime. Reconsider travel to Ma'an and as-Salt for the same.
Stay alert with the COVID-19 situations
Effective March 1, 2022, the Government of Jordan no longer requires travelers arriving in Jordan to take a pre-travel PCR test or a PCR test upon arrival. Travelers should check with their airlines whether the airline has additional requirements. Tourists are required to have social distancing and wear a mask in public establishments, on public transportation, and in all government facilities. Proof of health insurance is mandatory for non-Jordanians entering Jordan.
Dress respectfully
Jordan has accepted modern clothing styles, but freedom in terms of dress code is still restricted. There can be friction between the appropriate clothing style between the locals and the tourists. To respect the country's culture, women should not wear much revealing and tight-fitting clothes. Men cannot walk around in minimum clothes or be topless. However, you will still find people in shorts and skirts roaming in the tourist spots.
Think beyond Petra
Petra is certainly one of the significant places in Jordan, but there are other attractive and renowned spots as well, and those are worth visiting. Jerash, Wadi Rum, Amman Citadel, Ajloun Castle, Quseir Amra, Umm Qays, Qasr Al-Azraq, Umm Ar-Rasas, Umm al-Jimmal, Pella, Karak Castle, Qasr Hammam Al-Sarh, Church of the Apostles, Aqaba Castle, and others are the notable places of visit. If you are more into adventure, you can float in the Dead Sea, enjoy snorkeling in Aqaba, hike through the Dana Biosphere Reserve, visit crusader castles, and a lot more!
Jordan is not always sunny
A common misconception about Jordan is that it is always hot, dry, and sunny. If you visit between May and September, you are going to face the scorching summer. But Jordan does have a winter season from November to February. The country receives cold and cloudy days, followed by rain, snow, sleet, and hail, on occasion. Temperatures can be warm during the day and drop to freezing at night. Pack waterproof jackets and warm layers if you are traveling from mid-October to mid-March.
Smoking cigarettes and shisha are common
Finally, good news for the smokers! Cigarette smoking is also widely accepted in restaurants, cafes, hotels, homes, shops, taxis, and salons. Besides cigarettes, tourists can find shisha in plenty. Many do not know that smoking shisha is a national pastime for Jordanians, and you can discover shisha cafes across the country. The smoking culture can be difficult for non-smokers and those with health conditions. Ask for non-smoking options when booking restaurants, rooms, and transportation.
Are you ready to visit Jordan?
Jordan is often referred to as the star of the Middle East because it shelters several World Heritage Sites and iconic landmarks. With the knowledge shared above, you have a brief idea about the city's traveling requirements, COVID-19 protocols, and safety measurement. So, pack your bags and get the privilege to witness one of the captivating destinations in the Middle East.
---
---