Know about Cayman Islands Travel Restrictions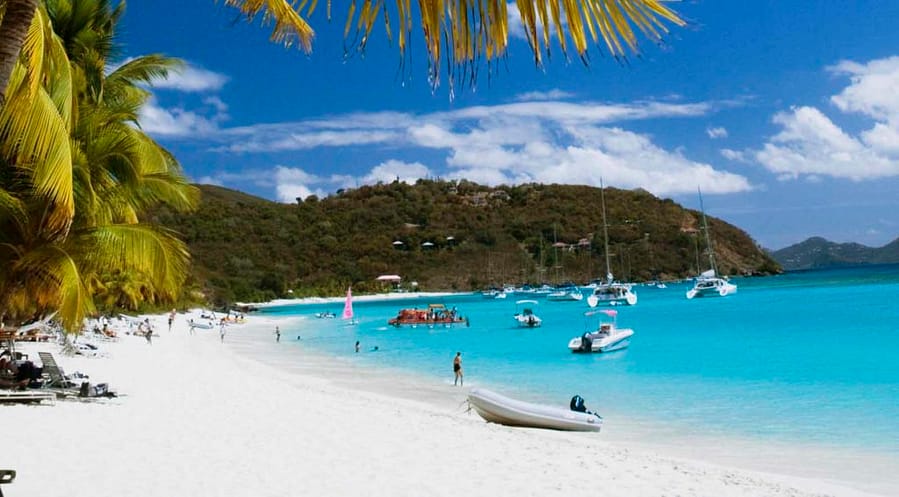 Cayman Islands Travel Restrictions
A trip to the Cayman Islands can be a dreamer's vacation. Whether you want to explore different islands, have a romantic getaway, or be a part of little excursions, the islands can offer you a lot. However, COVID-19 took a massive toll on the tourism industry and forced people to stay in their houses. As travel has been relaxed this year, people have started planning to visit different countries again. If you are planning to take a trip to the Cayman Islands this year, it is time for you to know the travel restrictions. Make sure to purchase Cayman Islands travel insurance before heading out.
Here is what you need to know.
COVID-19 regulations
Effective Friday, 8 April 2022: The following amendments to COVID-19 regulations now apply in the Cayman Islands:
Any vaccinated person may travel to the Islands without being subject to quarantine on arrival if you:
Complete the pre-arrival test.
Complete a medical and travel questionnaire and undergo a medical examination if a Customs and Border Control (CBC) Officer considers it necessary.
Complete and submit a travel declaration to Travel Cayman in advance of your travel dates, but no later than 72 hours before your trip; and
Provide evidence of the travel declaration when requested to do so by a CBC Officer.
Effective Monday, 21 March 2022: The following amendments to COVID-19 regulations now apply in the Cayman Islands:
Any person who arrives in port must have completed an approved vaccine course at least 14 days before embarking on the cruise ship. This also applies to captains and crew members.
Unvaccinated children below 12 years can only arrive when accompanied by a fully vaccinated adult.
Fully vaccinated travelers, including adults and children, can enter without quarantine. However, all inbound travelers aged 5 and above must take a certified rapid test or a PCR test the day before departure. Proof of a negative certified rapid test or PCR test result must be presented upon check-in at the airport.
Cayman Islands Travel requirements
To ensure the safety of all travelers, all visitors arriving in the Cayman Islands must:
Apply to the Travel Cayman portal for an official Certificate to Travel by requesting a Travel Declaration.
Be fully vaccinated with a WHO-approved vaccine.
Take a certified rapid test or PCR test the day before departure with a negative result.
A certified rapid test is one that is administered by a medical provider or a self-administered test that is video observed by AZOVA.
A test can be taken any time the day before departure; it is not limited to 24 hours before departure.
All visitors are required to carry medical insurance, including COVID-19 coverage, or understand the financial risks they are taking and that they have independent means to cover their medical costs, inclusive of extended accommodation.
COVID-19 safety protocols
When using a taxi, omnibus, or school bus, the driver and passengers must wear masks.
Businesses have the authority to require any person who visits their establishment to wear a mask and refuse entry to anyone who refuses to do so.
Anyone over the age of five must wear a mask in a public place, including an educational institution.
You do not have to wear a mask if you are suffering from a medical condition, or you are exempted by the guidance provided by the Medical Officer of Health, or you are eating..
No more than 750 people may gather in public indoors, and there is no limit for outdoor public gatherings.
Social distancing is legally required in public spaces in the Cayman Islands.
There are no restrictions on inter-island travel for fully vaccinated or unvaccinated persons.
If you breach quarantine, you commit an offense. If you do so, you could, on conviction, have to pay a $10,000 fine and serve two years imprisonment.
No more than 750 people may gather in public indoors.
Restaurants and bars may offer indoor and outdoor services if servers and staff wear masks or cloth face coverings while serving customers.
Public gathering limits apply to indoor sporting events. There are no restrictions for outdoor sporting activities.
Anyone who is advised to be isolated by Public Health must do so. Anyone who experiences COVID-19 symptoms such as coughing, shortness of breath, and fever should isolate themselves and consider taking a COVID-19 test. If you are isolated, you need to stay indoors and avoid contact with other people for a set period, as advised by the Department of Public Health.
Approved vaccines
Janssen COVID-19 vaccine (Johnson & Johnson) (single dose)
Moderna COVID-19 vaccine (two doses)
Oxford/AstraZeneca COVID-19 vaccine (two doses)
European Version
SK Bio Version
Serum Institute of India version 'Covishield'
Pfizer-BioNTech COVID-19 vaccine (two doses)
Sinopharm (two doses)
Sinovac (two doses)
Novovax
Covovax
Covishield (AstraZeneca/India)
Covaxin
Mixed doses of approved vaccines taken at least eight weeks apart
Visitors are only required to be fully vaccinated with a full course of an approved vaccine. A booster dose is not required to visit the Cayman Islands.
Local tips
Visitors will need a passport when entering the Cayman Islands from another country. Be sure to review entry requirements, passport exemptions, and refusal reasons from the Department of Immigration. If you wish to visit the Sister Islands, you can travel Cayman Airways. The airline has numerous flights daily from Grand Cayman to Cayman Brac and Little Cayman. You can make reservations at www.caymanairways.com. Also, check travel protocols for their site.
Follow the tips shared above and keep yourself safe from contracting coronavirus and any other diseases. What are you waiting for? Purchase a comprehensive medical insurance plan, get your flight tickets, follow the protocols, and revel in your favorite island destination!
---
---