Top 7 Travel Destinations for Summer 2022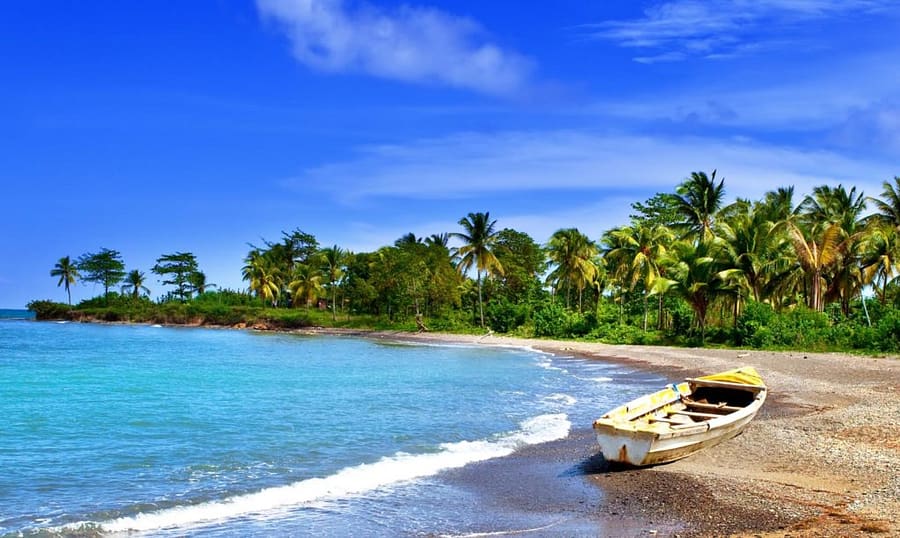 Top 7 Travel Destinations for Summer 2022
The desire to travel peaks when the summer arrives. The warmer weather and longer days let people experience so many things, making it harder for travelers to settle down for one destination. To narrow things down, here are the top seven travel destinations for you. Read the locations below and vote for your favorite spot!
1. Spain
Spain is a land of vibrant colors, well-known structures, delicious food, and other masterpieces. A visit to Spain can put you in awe because it can give you several experiences- from witnessing the Flamenco dancers and visiting more than 40 world UNESCO Heritage sites to hiking and golfing across serene landscapes and tasting delicious wines. Though Spain has eased covid restrictions for US travelers, all visitors must carry a COVID-19 vaccination certificate. Plus, carrying a travel insurance plan covering covid and related expenses is also necessary.
2. The Bahamas
If you are looking forward to experiencing a Caribbean vacation, the Bahamas is your place! The gorgeous beaches, exciting water sports, historical structures, vibrant coral reefs, bustling marketplaces, and the maddening crowd make the places a must-visit destination!
However, by keeping travel restrictions and COVID-19 protocols in mind, visitors should get vaccinated and present negative RT-PCR tests before arrival. In addition, they must carry a mandatory travel health insurance policy covering COVID-19.
3. Bali
Bali is one of the hottest destinations for globetrotters, and there are good reasons to be why. Known as the 'Island of Gods', this magnificent island is nestled in the middle of Indonesia. The golden beaches, breathtaking waterfalls, beautiful temples and structures, caves, and museums make Bali an incredible paradise for tourists.
Vaccinated visitors do not have to go through RT-PCR tests upon arrival, and no quarantine period is required. However, non-vaccinated travelers need to go through testing. Health protocols need to be maintained by all, and all travelers need to show proof of health insurance that covers COVID-19 and medical evacuation.
4. Cayman Islands
The Cayman Islands is yet another Caribbean destination that massively attracts tourists due to its sandy beaches, clear waters, colorful reefs, geological wonders, and vibrant culture. So, whether you want to enjoy a sunbathing holiday alone or want a kids-friendly vacation, the Cayman Islands will not disappoint you.
As per the new travel requirements, any person disembarking must have completed an approved vaccine course at least 14 days before embarking on the cruise ship. This also applies to captains and crew members. Unvaccinated children under the age of 12 years can only disembark when accompanied by a fully vaccinated adult. Carrying an insurance plan is also necessary so that your unforeseen medical costs can be covered.
5. Costa Rica
Costa Rica's landscape is diverse and beautiful. Visitors can find rich jungles, impressive waterfalls, pristine beaches, and rainforests. If you want to connect with nature and enjoy a relaxing holiday, Costa Rica must be your spot. You can hike on different landscapes, revel in budget surfing, eat traditional cuisines, dance to reggae music beats in nightclubs, talk to warm locals, and much more! Plus, you can come across many backpackers exploring and basking in nature.
Fortunately, Costa Rica has opened its borders to tourism. The vaccinated travelers are no longer to go through COVID-19 tests. Commercial spaces like restaurants, bars, theatres, events, and other entertainment venues are operating at full capacity, though visitors must wear face masks in certain circumstances. However, do not forget to carry a travel insurance plan as a financial backup in a foreign land.
6. Turks and Caicos
Do you know that the Turks and Caicos have more than 30 islands and cays? The islands offer a wide range of experiences for singles, couples, a group of friends, families, and even kids. From exploring caves and enjoying the bays to taking a cruise and playing at the casinos, you can do a lot of activities on the island. In short, the place gives you endless opportunities to make memories and cherish them forever.
When it comes to entry and travel restrictions, visitors aged 18 and above need to be completely vaccinated. A negative covid report, travel authorization via the TCI portal, and face masks are no longer required for any visitor. The requirement for travel insurance is also dropped, but it is recommended to carry one to secure your finances during your travel. Plus, visitors need to show proof of vaccination upon their arrival.
7. Aruba
Aruba may be a small island, but it offers a lot of things to travelers. With picture-perfect beaches, historic caves, amazing landscapes, exciting nightlife, arts and culture, the island provides excellent opportunities for singles and families to lap up in a peaceful beach holiday. Butterfly farm, ostrich farm, horseback riding tours, jeep tours, donkey sanctuary, baby beach, Boca Cataline, and others are popular touristy places.
As per the latest updates, all travelers are no longer required to present a COVID-19 negative test result or proof of vaccination. However, all travelers must complete Aruba's Embarkation/Disembarkation Card before arrival, which is the country's digitized customs and immigration process. Also, visitors must purchase the Aruba Visitors Insurance as part of the ED Card immigration form. The plan should cover COVID-19 and related expenses.
Conclusion
When the summer season is in full swing, vacation is a must! Whether you want a peaceful holiday on the beach or indulge in some adventurous activities, the top 7 destinations mentioned above can make your trip genuinely satisfying. Do not forget to check the travel restrictions and COVID-19 protocols for each because they may vary from one country to another. Also, make sure to carry a travel insurance policy that covers eligible medical expenses abroad.
Follow the rules, stay safe and enjoy a relaxing summer vacation.
---
---