Frequently Asked Questions about J1 Visa Health Insurance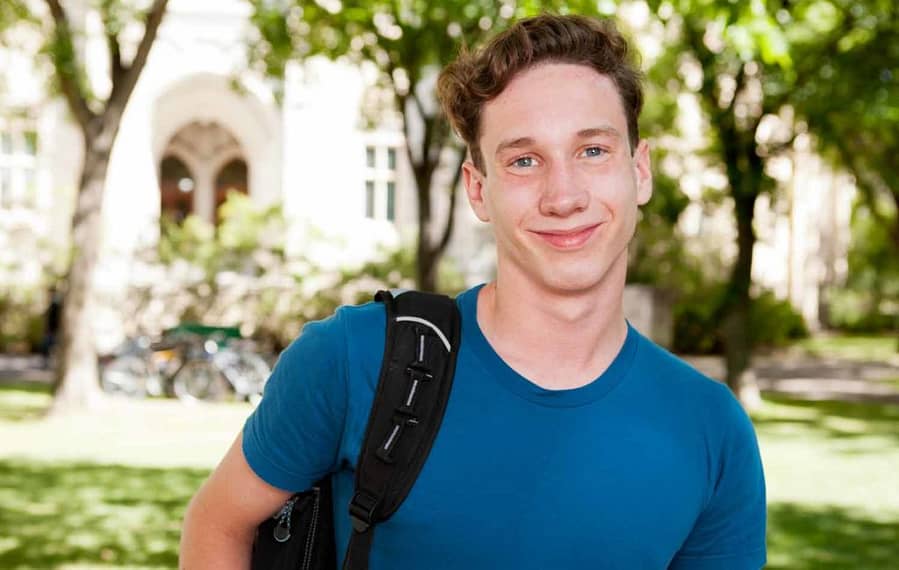 J1 Visa Health Insurance FAQs
What is a J1 visa?
A J-1 visa is a short-term, non-immigrant visa issued by the US for people who are coming to enroll in work and study-based exchange programs to teach, study, research, or obtain on-site job training in America. J-visa holders' dependents can travel to the US on J-2 visas.
Who needs J1 visa health insurance?
Anyone who gets a J1 visa must get health insurance. Though health insurance is not mandatory in the US, J1 visa applicants need to purchase medical benefits, or they may lose their visas. This includes government visitors, international visitors, physicians, professors and research scholars, au pairs, camp counselors, interns, university students, teachers, trainees, work and travel participants, dependents, and more.
Why is getting a J-1 visa insurance mandatory?
Exchange Visa (J1 and J2 type) holders in the US need to have health insurance to keep the visas valid. Health insurance for J1 visa holders must meet certain requirements laid down by the Department of State. The insurance must cover medical expenses, evacuation, and repatriation. Due to excessive healthcare costs in the US, getting J1 visa insurance is necessary. If you are not insured in America, you must bear the exorbitant medical and hospital expenses. A single trip to a doctor's clinic can cost you hundreds of dollars, leave alone receiving medical treatment, surgery, or hospitalization. Therefore, it is essential to purchase J-1 visa insurance before heading to the US.
What does J1 visa health insurance cover?
Based on the plan you choose you will receive various medical benefits. Most plans cover doctor's visit/consultation, hospitalization, prescription and drugs, surgical procedures, emergency ambulance, physical therapy, lab, and diagnostic tests at varying degrees depending on the policy maximum. Some health plans also cover dental, maternity, AD&D, acute onset of a pre-existing condition and more. The plans also provide coverage for evacuation and repatriation.
What are the insurance requirements under the US state department?
J visa insurance must have the following minimum coverage:
Medical benefits of at least $100,000 per accident or illness
Repatriation of remains of at least $25,000
Expenses of $50,000 associated with the medical evacuation of the visitor to their home country
$500 maximum deductible allowed per illness or injury
Plan to be underwritten by an insurance corporation with an A.M. Best rating of "A-" or above, or an Insurance Solvency International Ltd. (ISI) rating of "A-I" or above, or a Standard and Poor's Claims Paying Ability rating of "A-" or above, or a Weiss Research Inc. rating of B+ and above.
These requirements apply to both J1 and J2 visa holders.
What happens when you do not meet the visa requirements?
If you fail to meet the regulations, your visa status in the US can be terminated.
Which are the popular J1 visa insurance plans?
Patriot Exchange, Atlas America, Study USA, Student Secure, Geoblue Navigator, and Student Health Advantage are some popular plans for exchange visitors and students.
Can I purchase insurance just for J2?
Visitor Guard® has several J1 visa insurance options. While some plans cannot cover J2 without J1 visa holders, some plans can cover J2 only if the J1 has purchased the same plan or got a plan from a sponsoring organization. If J1 has purchased a plan which is not from the sponsoring organization but from another independent company, some plans may not cover J2.
Is maternity covered?
Some plans will cover maternity for J1 visa holders, while some plans will not. Each plan comes with different eligibility requirements and benefits. Many plans with maternity coverage are available if the J1 requires this coverage. If you wish to purchase maternity coverage for J2, the J1 visa holders need to be included in the plan. Now, by any chance the person needing coverage has already conceived as of the effective policy date, some plans may have a waiting period, and some may consider it as a pre-existing condition and not provide coverage for maternity. You need to check the J1 health insurance section to know which plan is suitable for you.
Can I purchase J1 health insurance through you?
Yes, you can. There are plans that meet the J visa insurance minimum requirements. Check with your sponsoring organization (school, University, or work-exchange organization) for their additional requirements. If your sponsor requires you to meet any additional requirement you can send the requirements to us and we can help you select a plan.
Can I keep the current J1 visa insurance plan if I get my green card?
If there is a change in status, you cannot enjoy the current J1 visa insurance plan even if it has not expired. Every plan has a defined eligibility on who can be insured. So, if you claim anything after the change in status, you will be denied because you are no longer will be eligible for that plan. Generally, you need to switch to a green card insurance holder plan.
If I have a baby after staying on the insurance for 2 years, will my baby be covered?
If your baby is born in the US, he/she becomes a US citizen, and thus cannot be added to your J1 insurance plan. Some J1 plans may cover your newborn baby for 31 days. You need to enroll your new born on a domestic plan (e.g., Cigna, Anthem, Aetna etc.).
What should I do if my school/university/college medical insurance plan does not meet US State Department's requirements?
To comply with the US State Department's requirements, an insurance plan must meet the minimum requirements which cover not only medical expenses, but also, Medical Evacuation and Repatriation with a certain coverage. If your school provides you with a plan that does not cover evacuation and repatriation, you need to purchase one that covers this requirement.
Can my J1 visa insurance be refunded if my program gets canceled?
Though each plans cancellation terms vary, most of the J1 visa insurance plans are cancelable and refundable. You may have to pay a cancellation fee if you cancel after the start date. Read the cancellation and refund policy of the plan you choose to apply for.
Can I extend my J1 coverage?
Yes, you can extend your coverage because most of the plans are renewable or extendable. However, there can be a renewable fee. It is a good practice to make sure the plan is a renewable plan before you sign up for insurance.
---
---