J1 Visa Exchange Visitor Program Medical Insurance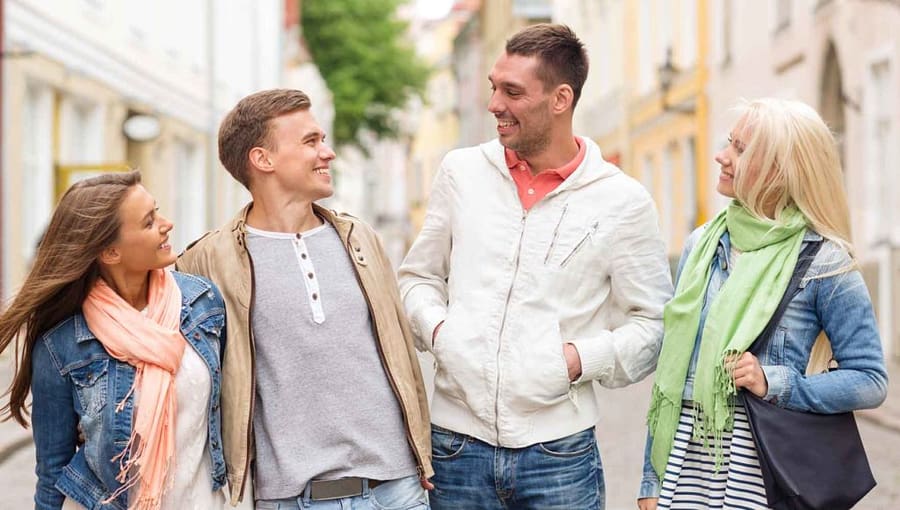 J1 Visa Exchange Visitor Program Medical Insurance
The Exchange Visitor Program or J1 visa is a non-immigrant visa that lets foreign students travel and gain experiences in the US by taking part in the study and work-based programs. The visa is ideal for candidates who wish to come to the US to teach, study, research, receive training, or demonstrate special skills. However, the training and teaching should be solely related to their academic programs. The candidates can have a minimum stay of 3 weeks to a maximum stay of 5 years depending on if you are a professional trainee, government visitor, intern and Exchange visitor in the hospitality field, or professors and research scholars.
Can you get medical insurance with J1 visas?
Anyone who is eligible for a J1 visa must get medical insurance coverage. For many categories of US visas, purchasing an insurance policy is optional, but for a J1 visa holder, purchasing a plan is mandatory, or else he/she may lose her/his visa status. J1 visa holders need to have a plan that covers medical benefits of at least $100,000 per accident or illness, $50,000 in medical evacuation benefits, $25,000 for repatriation of remains, and a deductible of no more than $500 per illness.
Is health insurance required for J2 visa holders?
Health insurance is mandatory for all J visa holders because they must meet the insurance requirements set by the US State Department. Generally, J2 visas can be provided by the same insurance company if the J1 visa holders buy a plan from them. If the J1 visa holders are offered plans from their sponsor organizations, they may or may not cover J2 visa holders or dependents.
What is medical evacuation and repatriation for J1 visas?
Emergency medical evacuation is transportation to the nearest qualified hospital from a location where there is no access to advance treatment. The insured person is provided necessary medical treatment to prevent loss of any body part or life. If a covered illness/injury results in the death of the insured person, expenses for repatriation of bodily remains or ashes to the country of residence is arranged. This is a necessary insurance requirement that needs to be covered.
What are the best health insurance plans for J1 visa holders?
Atlas America– The plan is designed for nannies, international students, foreign tourists, Exchange Scholars on J visas, and more. It covers emergency medical treatment, political evacuation, repatriation of remains, trip interruption, baggage, accidental death, and dismemberment, acts of terrorism, natural disasters, and more.
Patriot Exchange- It is designed for students, scholars, cultural exchange participants including J1 and J2 visas, families, and groups of two or more students, covering medical expenses, emergency medical evacuation, repatriation, accidental death & dismemberment, and incidental trip.
Study USA- The policy is meant for foreign students studying in the US under age 66, and their dependents, with a valid visa and are registered and engaged in academic activities at a US school, college, or university. It covers medical accidents, illness, physical therapy & chiropractic care, dental treatment due to accidents, mental health disorders, emergency medical evacuation.
Student Secure- The plan is ideal for full-time students, scholars, and researchers associated with a school, college, or university. The candidates must be residing outside their home countries for the purpose of pursuing international educational activities and must not have obtained residency status in the host country.
Geoblue Navigator- The GeoBlue Navigator health plan meets the needs of international students and faculty by offering comprehensive worldwide benefits both inside and outside the US. It provides coverage for students and faculty traveling to the US for short-term research, study, or international experience. For study or assignments inbound to the US, the minimum length of stay is 3 months under the policy.
Student Health Advantage– The plan meets US students, scholars, and cultural exchange program visa requirements, covering for individuals, groups of five or more, and their dependents. It offers coverage for mental and nervous disorders, substance abuse coverage, club sports, maternity (Platinum Plan), and international emergency care.
What is the cost of J1 visa insurance?
The cost depends on the plan you are choosing. To know the exact premium, you can use the quote engine on the Visitor Guard® site and compare plans. You can choose up to three plans to compare and get the right quotes. All you need to do is insert your age, citizenship, and area of coverage.
---
---