Everything You Need to Know About the J1 Visa Insurance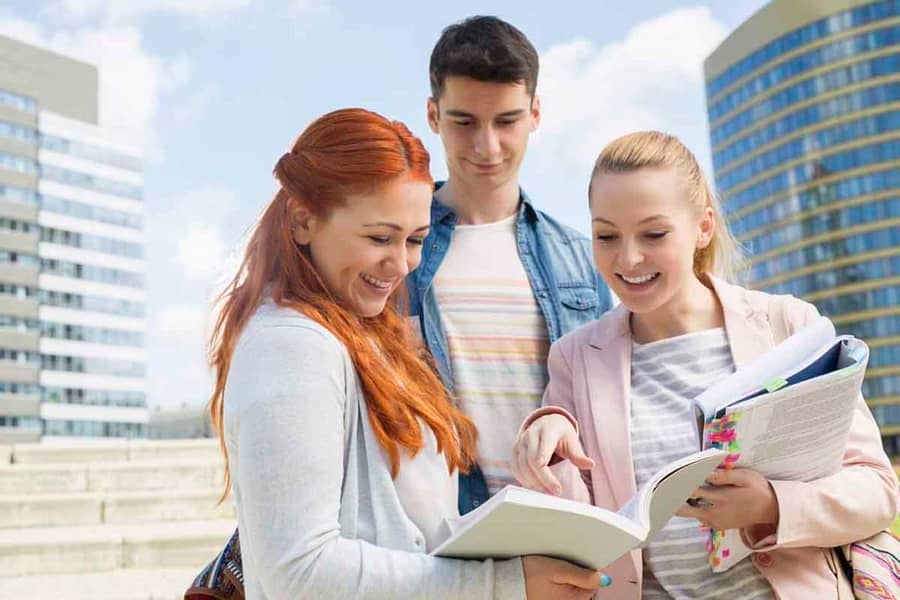 Everything You Need to Know About the J1 Visa Insurance
Visiting the US for an exchange program is a thrilling and exciting experience for students and professionals. J1 Visa holders often struggle to purchase the best Health Insurance for their stay in the US.
It's not a secret that US healthcare is expensive and a Health Insurance is a must. Therefore, here is all you need to know about the J1 Visa Insurance, to help you buy the best policy!
What is U.S. Exchange Visitor Program?
The J1 classification (exchange visitors program) is an authorized program. It's for foreigners who visit the US to participate in an approved program, mainly for teaching, instructing or lecturing, studying, observing, conducting research, consulting, demonstrating special skills, receiving training, or to receive graduate medical education or training.
These State government-approved programs are sponsored by public or private entities. The Foreign visitors visiting the US with a J1 visa to engage in these programs are sponsored by these entities. The purpose of these programs is mainly to share and exchange knowledge and skills in the field of art, science, research, and education.
Who Needs J1 Visa Health Insurance?
The J1 Visa is a unique type of visa granted only to non-migrants visiting the US, to part-take in Government approved exchange programs. These visitors are strictly non-migrants and they stay in the US for a finite period. Usually, this period is the tenure of their exchange program.
Examples of exchange visitors include; Professors or scholars, Research assistants, Students, Trainees, Teachers, Specialists, Camp counselors, Au pairs, and many more. Moreover, the spouse and children (below the age of 21) of the J1 visa holder are entitled to a J2 visa.
These exchange program nominees and their families are the ones who need the J1 Visa Health Insurance. The J1 Visa health insurance covers the expense of medical treatments for the exchange program participants while they stay in the US. J1 visa insurance can be purchased on an individual as well as group basis.
What are the J1 Visa Health Insurance Requirements?
If you plan to purchase a J1 visitor health insurance, remember that the US Department of State has a set of minimum insurance requirements for the J1 and J2 visa holders. Plus, your sponsoring entity may have some additional requirements of their own as well.
Below are some basic insurance requirements for J1 and J2 visa holders, as per the US government (22 CFR 62.14).
Coverage of at least $100,000 per accident or illness.
Repatriation of remains of at least $25,000.
coverage of $50,000 associated with the medical evacuation of the visitor to their home country.
$500 maximum deductible allowed per illness or injury.
Plan to be underwritten by an insurance corporation.
An A.M. Best rating of "A-" or above, Or an Insurance Solvency International Ltd. (ISI) rating of "A-I" or above. Or a Standard and Poor's Claims Paying Ability rating of "A-" or above. Or a Weiss Research Inc. rating of B+ or above.
Remember to check with your respective sponsoring organization for any additional requirements.
What Does J1 Visa Insurance Cover?
The coverage of the J1 visa health insurance differs depending on the insurance-providing company. However, some of the very basic things which are typically covered in most J1 health Insurance Visas are:
Personal Healthcare Coverage– The J1 Insurance offers coverage against any medical emergencies, accidents, or health issues for a new condition.
Mental Health Care Cover- In the event of any mental health issue, a comprehensive plan can cover counseling and therapy costs.
Repatriation of Remains- In the event of e a misfortunate incident i.e. death while living in the US, the insurance policy covers costs for sending the mortal remains of the deceased back to the home country per the schedule of benefits.
Trip Interruption Coverage– In case of trip cancellations, and flight delays, or baggage loss, the plans can provide coverage, and save you from financial loss.
Political or Health Evacuation- If you need to be evacuated due to political or health issues the plan includes coverage for evacuation.
How to get a J1 visa health insurance?
Applying for a J1 Visa health Insurance is pretty easy, follow the following steps to buy your policy today!
Choose a perfect policy: Now that you know what to expect from a J1 visa health insurance, check for policies that cater to your needs. Also, keep in mind the requirements of your sponsoring institute while selecting your policy.
Compare Plans: It's best to select a few plans and then compare them in terms of premium, tenure of the plan, exclusion, eligibility, and offer coverage. To do so you can seek an expert's assistance or talk to a previous J1 Visa health insurance owner.
Apply for the Plan: Once you are done choosing the policy, purchase it online from a trusted insurance provider. It won't take more than a few clicks.
Email Confirmation: Within a week or two you will receive your insurance documents via E-mail.
What are the best J1 Visa Health Insurance plans?
Several Insurance providers are offering multiple J1 visa health insurance policies. Patriot Exchange is an insurance policy designed especially for students studying abroad or participating in an exchange program. This insurance for J1 and J2 visa holders can be bought individually or in a group
If you are a student or a professional in need of J1 visa health insurance connect with VisitorGuard.com. Visitor Guard® is a leading J1 Visa health insurance and student travel insurance provider in the USA We have a team of professionals who assist you in comparing plans in terms of their benefits, exclusions, premiums, and policy cancellation terms.
We will help you make an informed decision!
J1 Visa Health Insurance – FAQs
1. When should you purchase a J1 visa health Insurance?
Typically you apply for a J1 visa, you need to show proof of J1 visa health insurance meeting the minimum requirements. So, it's best to purchase your policy before you start the visa application process.
2. What are J1 visa health insurance exclusions?
Typically, preventive care, eye care, foot care, Infertility and birth control, Sport-related injuries, Injury or death from catastrophic events, Suicide, Cosmetic and experimental procedures are excluded by major J1 visa insurance plans.
Some J1 visa insurances can cover a few acute onsets of pre-existing conditions for non-chronic or chronic conditions like diabetes, high blood pressure, kidney diseases, etc. But that's up to a certain limit and depends entirely on your chosen policy.
3. What are the types of Insurance options for J2 visa holders?
J2 visa holder needs to meet the same basic requirements like J1 visa holders. The J2 visa dependents can opt for individual or group insurance depending upon the sponsoring organization.
However, the most common J2 visa insurance options are:
Individual Insurance– If sponsoring entity does not offer J2 visa options the easiest way is to purchase an individual visitor's health insurance that meets the minimum j-visa insurance requirement. It is a good idea to confirm the eligibility of the j visa insurance to make sure a J2 visa holder alone can apply for the policy without the J1 visa holder.
Sponsor Provided Insurance– IThe sponsoring institution sometimes offers J2 visa holders (spouse and kids) an option to enroll in the group insurance that meets the basic requirements.
Insurance through Employer– J1 and J2 visa holders can sometimes be covered by their employer through their group health insurance policy.
Also Read:
---
---