Does Visitor Health Insurance Cover COVID-19?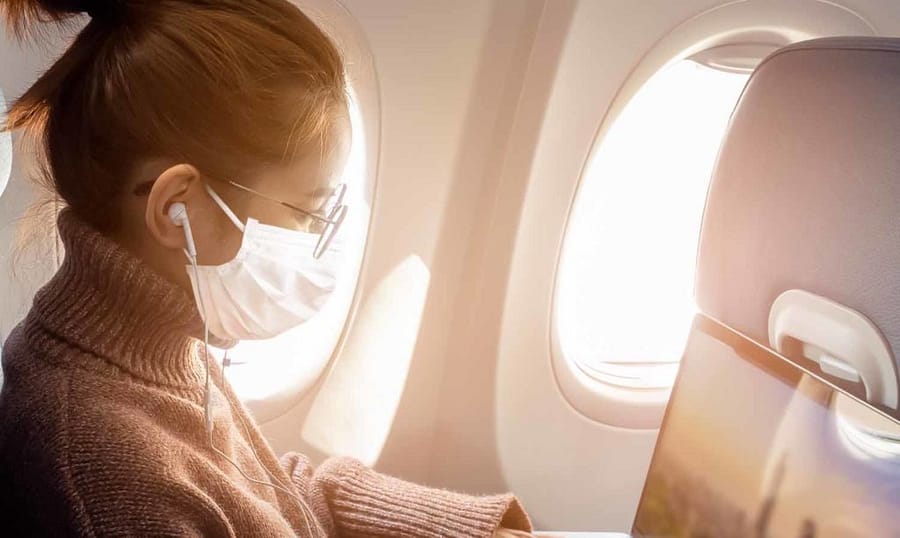 Does visitor health insurance cover COVID-19?
With the ongoing pandemic, traveling abroad needs you to deal with a lot of obstacles, currently. Though there has been ease in international travel, one should be careful not to risk their health and get exposed to the virus. Health insurance plans safeguard you from new illnesses and injuries that occur during your travel, and this includes COVID-19 too. Some plans can protect you if you contract the virus abroad. Here is a list of plans that you can purchase.
The comprehensive plans:
Safe Travels USA Comprehensive
The plan is available for visitors who are non-US citizens/residents less than 90 years of age coming to the US at an affordable price. Covid-19 expenses are covered and are treated as any other illness.
Patriot America Plus
Patriot America Plus is available for non-US residents who need temporary medical insurance while traveling for business or pleasure to America. The plan includes medical coverage for eligible expenses related to COVID-19.
Atlas America
Atlas America provides coverage to non-US citizens needing coverage in America. The plan includes coverage for covid as any other illness and includes coverage for emergency quarantine indemnity – COVID-19, if the plan has been bought for a minimum of 30 days of coverage. Proof of quarantine mandated by a physician or governmental authority is required. Quarantine must be due to you testing positive for COVID-19 or being symptomatic and waiting on diagnostic test results.
The limited plans:
Visitor Care
Covid is covered as any other eligible illness only inside the US. You can choose from three levels, Plan A with $25,000, Plan B with $50,000 and Plan C with $100,000 maximum coverage, respectively. Plans have different coverage sub-limits on benefits. For e.g., Plan A provides up to $825 maximum hospital charges per day 30-day max per period of coverage, $40 max per doctor visit and 30 max visits per period of coverage, and $250 max for prescription drugs per period of coverage. COVID-19 for all plans (A, B, and C) is treated as any other sickness.
Visitor Secure
Visitor Secure provides coverage while traveling to the US and worldwide and includes coverage for covid as any other eligible illness. The plan has various sub-limits for the benefits you get through the plan and has four options to choose from: Plan A, B, C and D.For e.g. Plan A provides $1,450 per day for hospitalization charges and 30 days maximum per injury sickness, $60 allowable per doctor visit and 30 visits maximum per injury sickness, and $150 for prescription per injury sickness. Covid-19 on all plans is treated as any other illness with the pre-defined sub-limits.
Safe Travel Elite
The plan includes medically necessary treatment for COVID-19, SARS-CoV-2, and any mutation or variation of SARS-CoV with sub-limits on hospital expenses, doctor visits, diagnostics, lab tests, and more.
International Student Insurance Plans:
Patriot Exchange
Patriot Exchange insurance provides coverage to non-US citizens and US citizens outside the country of residence. Non-US citizens traveling to the US need to be on F1/F2, J1/J2, M1/M2, or A1/A2 visas. COVID-19 is considered as any other sickness subject to all other terms and conditions of the plan.
Study USA
Study USA is for foreign students under age 66 studying in the US with a valid visa and are registered and engaged in academic activities at a US school, college, or university. The plan is also available to their dependents. It comes with four options- Basic, Standard, Preferred, and Platinum. While COVID-19 is covered as any other illness for Standard, Preferred, and Platinum plans, it is not covered under the Basic plan.
Student Secure
The plan is designed for international students coming to the US. It has four options- Smart, Budget, Select, and Elite, with varying policy maximum, hospital charges, doctor visits, prescriptions, and more. The plan includes coverage for COvid-19 as any other covered illness.
Is getting visitor insurance with COVD-19 coverage worth it?
Traveling abroad for work, study, vacation, or even for a three-day business meeting can involve a lot of medical risks and uncertainties. Coronavirus has brought a lot of travel restrictions, hence getting covered financially while your international visit can save you from a lot of out-of-pocket medical expenditure. If a physician feels that a Covid test is necessary for evaluation then your health insurance with Covid coverage can provide coverage for you.
Now, if you are tested positive, these policies can cover the medical expenses only if your symptoms start showing up before the policy expires. The medical bills will be according to the plan's conditions and parameters.
If you are not sure which coverage is appropriate for you, call Visitor Guard®.
---
---