What are best US health insurance for Canadian citizens in 2023?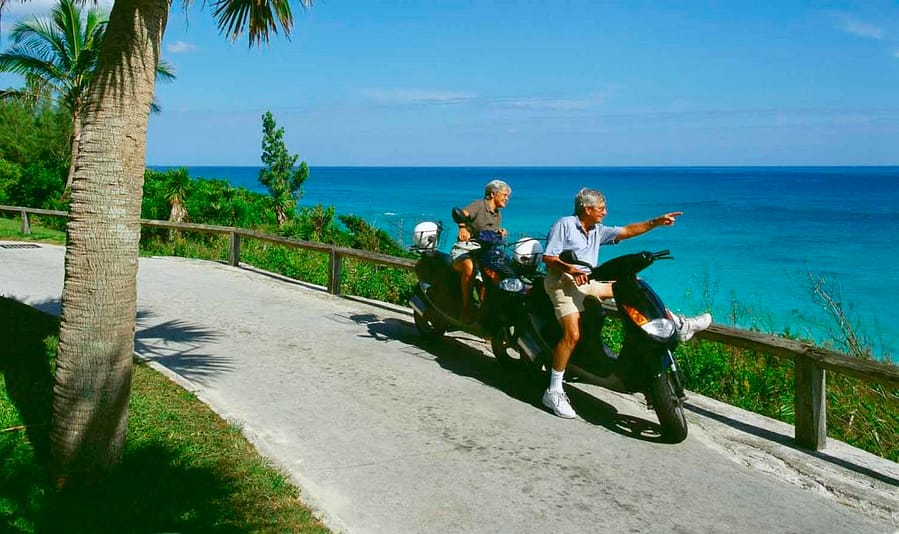 Best US Health insurance for Canadian Citizens
Are you planning to visit the US from Canada this summer or this winter? The US has been one of the hottest destinations globally for exploring distinct places and culture. Some people also take interest in study and work-based programs. However, visiting the US without proper health insurance for USA from Canada can land you into financial trouble.
Medical expenses in the US are huge, and not everyone can afford them. It is where you require a visitor medical insurance plan or Snowbird travel insurance. The policy will pay for your sudden medical conditions and cover numerous travel-related costs. Read on the top 5 plans that Canadians can purchase.
Safe Travels USA Comprehensive plan provides insurance for medical accidents, illness, emergency medical treatment, political evacuation, repatriation of remains, trip interruption, baggage, accidental death, and dismemberment. Available to non-US residents up to 90 years of age, the plan is highly affordable. For example, a 30-year-old Canadian citizen can pay only $72 for a plan with a $500,000 policy maximum and a $500 deductible.
The plan highlights:
$50,000 to $1,000,000 is the choice of plan limits.
Deductible options: in-network- $0 / out-of-network $0, $100, $250, $500, $1,000, $2500, $5000.
The plan offers coverage from 5 days to 364 days. Renewable for up to 24 consecutive months.
1 acute episode per pre-existing condition covered up to policy medical max for non-cardiac conditions.
$125 Doctor Wellness Visit Benefit if the policy has been purchased for at least 30 days.
Covid-19 is treated like any other illness.
Optional Athletic Sports coverage, Home country coverage, and 24-hour AD&D (Accidental Death & Dismemberment).
Patriot America Plus is one of the highly popular medical insurance policies among international US visitors. The covid-19 coverage covers the treatment charges resulting from coronavirus and is treated as any other illnesses. The coverage for acute onset of pre-existing conditions provides necessary emergency care and treatment that needs immediate medical attention.
The plan highlights:
Eligible medical expenses up to the maximum limit.
$25 copay for urgent care clinic, and $15 copay for the walk-in clinic. Copay is not applicable with a $0 deductible.
Hospital facilities, laboratory tests, X-rays, prescriptions and drugs, and surgery up to the maximum limit.
Emergency reunion is a $100,000 maximum limit and is not subject to deductible or coinsurance.
Emergency local ambulance up to the maximum limit subject to deductible or coinsurance. IMG pays 100% for the interfacility ambulance transfer.
Political evacuation & repatriation, natural disaster evacuation, and return of minor children are covered.
WorldMed insurance plan can help you by providing accident and sickness medical coverage. It is available to anyone, ages 14 days to 69 years, traveling to a foreign country for trip lengths of 5 to 364 days. It provides medical costs and emergency medical evacuation coverage to help protect you while away from home. The premium is not that high. For example, a 55-year-old adult needs to pay approx. $238 for a plan with a $1 million policy maximum and a $500 deductible.
The plan highlights:
Overall Maximum Limit is $500,000 $1,000,000, or $2,000,000
Coinsurance in-network payment 100% after deductible, up to the overall maximum.
Acute onset of pre-existing conditions which are not chronic and congenital conditions can be covered.
Accidental death and dismemberment, emergency medical evacuation, return of minor children, repatriation of remains, emergency reunion, terrorism, and political evacuation are covered.
Trip interruption, baggage loss, stolen passport/visa, and personal liability are covered.
Emergency dental $1,000 for accident/ $100 for pain relief.
Optional add-on includes hazardous activities and intercollegiate/interscholastic sports coverage.
If you are traveling outside your home country and coming to the US for a short stay, Diplomat Long Term is for you. And this applies to Canadians, as well. Therefore, it makes it suitable for business and leisure travelers, expatriates, exchange students, au pairs, church or missionary visitors, and more.
The plan highlights:
Policy maximum ranges from $500,000 to $1,000,000 if traveling to the US.
$0, $50, $100, $250, $500, $1,000, $2,500, $5,000 per person/plan period.
The plan pays 80% up to $5,000 of eligible costs, then 100% to the medical maximum.
Includes coverage for Emergency medical evacuation and repatriation, return of mortal remains, emergency medical reunion, and return of minor child, accidental death and dismemberment, political and natural disaster evacuation, and loss of baggage .
Optional plan enhancement for athletic & hazardous activity, home country coverage, and war risk coverage (only outside the US).
If you are planning to take a trip to the US from Canada, you can purchase the policies mentioned above. Apart from these, there are other health insurance plans, which you can find on the Visitor Guard® site. Do you need a comprehensive insurance plan? Then, drop us an email, or give us a call. Our executives can help you buy a suitable US visitor plan for your stay.
---
---