Which Travel Insurance Covers Adventure Sports?
Which Travel Insurance Covers Adventure Sports?
Adventure sports are risky and hazardous to physical health no matter how many precautions you take. Though extreme sports are highly exciting, it's not risk-free, which is why you need to be insured before participating in one.
If you're traveling to a new country and wish to take part in a hazardous activity, your travel insurance may not cover the accidents and injuries caused by taking part in the activity. The travel insurance plans come with dangerous sports exclusions, henceforth you need to purchase adventure sports travel insurance.
Visitor Guard® has an array of travel insurance plans that cover adventure sports. You can add adventure sports as an optional coverage and save yourself from paying hefty hospitalization and medical bills when injured.
Here're some of our popular plans:
This travel insurance covers adventure sports and provides coverage for injuries incurred during amateur, club, intramural, interscholastic, intercollegiate activities, such as archery, tennis, swimming, cross country, track, volleyball golf, ballet, basketball, cheerleading, equestrian, fencing, field hockey, football (no division 1), gymnastics, hockey, karate, lacrosse, polo, rowing, rugby, and soccer. Any athletic sport not listed is excluded from this policy unless the activity is non-contact and engaged in by you solely for leisure, recreation, entertainment, or fitness purposes only.
Atlas Travel includes coverage for eligible injuries and illnesses that could occur while participating in many popular vacation sports – skiing and snowboarding (recreational downhill and/or cross country), snorkeling, water skiing, and others – at no additional cost. Certain extreme sports are excluded from coverage.
The plan provides full travel benefits including trip cancellation, trip interruption, trip delay, medical evacuation, repatriation of remains, search & rescue, protection of your belongings, accidental death and dismemberment, and accident and injuries while participating in extreme sports. If your sports equipment is lost, stolen, damaged, or delayed in transit to your destination by more than nine hours, you can be reimbursed up to the maximum amount of $5000 to rent alternative sports equipment.
The plan provides coverage if your injury or illness results from Athletic Sports & Hazardous activities, such as bungee jumping, canoeing/kayaking, canopying, hang gliding, horseback riding, hot air ballooning, jet skiing, martial arts/karate (non-competitive), motorcycling, scuba diving (recreational), snow skiing (recreational), snowboarding (recreational), and more. Basically, extreme sports are scattered into three categories. The higher option you choose, the extra fee you need to pay.
Who benefits most from travel insurance coverage for adventure sports?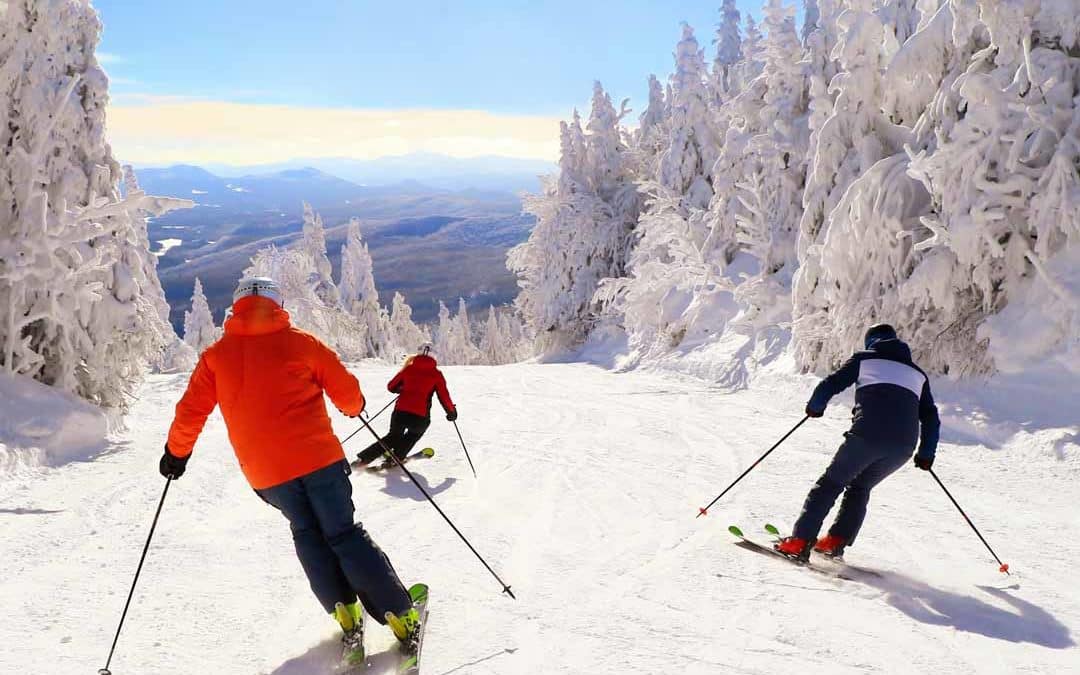 Are you an adrenaline junkie? Are you looking forward to having an exciting vacation? Are you including extreme sports in your vacation? If yes, then you might consider yourself getting covered for the accidents and injuries that can unexpectedly happen while rock climbing, zip-lining, mountain biking, snowboarding, caving, and more.
If you're traveling abroad with no intention of taking part in hazardous sports or activities, you can stick to a comprehensive travel insurance plan. And, if you're planning the opposite and looking forward to risking your life outdoor, travel insurance coverage with adventure sports plan it is!
Visitor Guard® has various plans for outgoing travelers and outdoor sports fanatics. Leave us a message or call us, and we will help you in choosing the right plan!
---
---