Things you need to know about the Bahamas before you Visit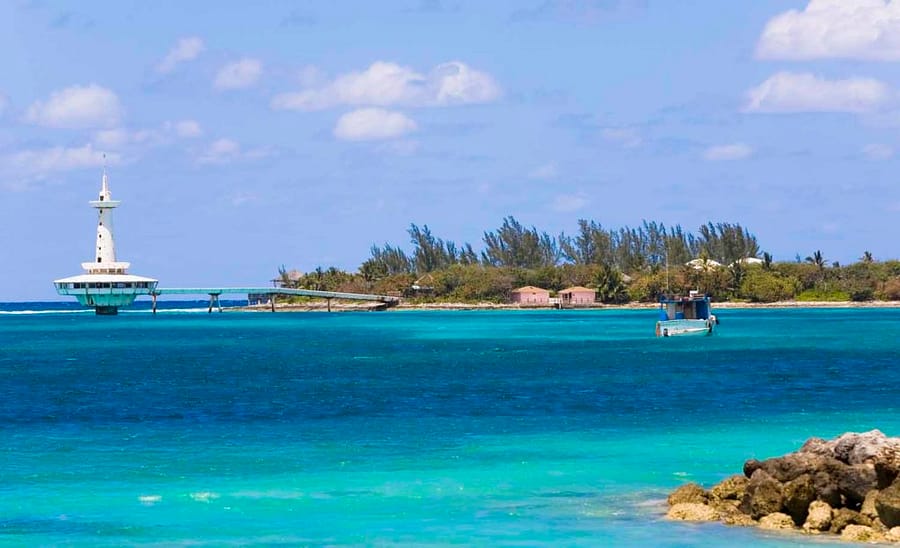 Things you need to know about the Bahamas before you visit
The Bahamas is a beautiful place to visit! With white-sand beaches, turquoise water, and palm trees, you can't go wrong. But before you head out for your trip, there are some things you should know about the country so that your experience is as safe and pleasant as possible. Here's what we recommend…
Where is the Bahamas?
The Bahamas is a country made up of 700 islands and cays, located in the Atlantic Ocean, just southeast of Florida. It's known for its crystal-clear water, white-sand beaches, and coral reefs. The capital city is Nassau, on the island of New Providence.
The Bahamas offers something for everyone – from swimming and sunbathing to fishing, sailing, and diving. There are also casinos and nightlife in Nassau and Freeport.
What are the best times to visit the Bahamas?
The best time to travel to the Bahamas depends on what you want to do. The high season is from December to April when the weather is cooler, and there is less chance of rain. May to November is the low season, which is hotter and more humid but also less crowded. Hurricanes can occur from July to November, but they rarely hit the main islands. The Bahamas has a tropical climate with constant warm weather year-round.
Know about Bahamas Travel Insurance & Requirements
In order to visit the Bahamas, you are required to have Bahamas travel insurance. This is for the safety of the traveler as the Bahamas has been working hard to keep the country a safe place to visit. There are many different things that you need to know about Bahamas travel insurance before applying. So make sure to read up on it!
All visitors need to opt-in for COVID-19 health insurance coverage as a part of their Bahamas Travel Health Visa application. The plan must cover them during their stay in the Bahamas. The cost of insurance is included in the visa application fee.
Vaccinated travelers must upload negative test results for Covid-19 either a Rapid Antigen Test or RT-PCR Test —including PCR, NAA, NAAT, TMA, or RNA), taken no more than three days (72 hours) prior to the date of arrival to The Bahamas.
Non-vaccinated travelers need to get their tests taken no more than three days (72 hours) prior to the date of arrival to The Bahamas and showcase the proof that they are negative
Children who are between the ages of 2 years to 11 years need to upload their Rapid Antigen Test results or PCR results, 72 hours prior to arrival.
Travelers must apply for Covid-19 coverage along with Bahamas travel insurance.
It takes 24 hours to process the application for Bahamas travel health visa application. Bahamas travel insurance is included in this application. Keeping that in mind, travelers must apply for their insurance plan. Applications can be submitted 14 days prior to travel.
Travelers 18 years and above must complete individual applications for Bahamas travel health visa application. Travelers below the age of 18 need to add a profile of their own within their guardian/parents' account.
Note that the Bahamas only accepts vaccines from Pfizer, Moderna, Johnson & Johnson, and AstraZeneca.
know more about the Bahamas Entry Requirements at bahamas.com/travelupdates
Culture in the Bahamas.
The people of Bahamas are notoriously good-natured and welcoming, which is why it's such a popular destination for tourists and locals alike. It might take you a while to get used to the Bahamian dialect (known as Bahamian Creole), but once you do, it'll be smooth sailing!
Other Important things you need to know:
The climate is tropical, with temperatures ranging from 23°C in winter to 29 °C in spring and summer. There is little change between seasons, but rainfall is more prevalent during the Atlantic hurricane season between June and November.
English is the official language of the Bahamas, but a local dialect of Creole is spoken as a second language.
The locals speak fast and don't use many vowels, so if you want to mimic them, talk like this: "Ya mon, dats the ting ya see" 🙂
You must have cash money on you at all times because some smaller establishments might not accept credit cards. And yes, they do still use those old-fashioned metal cash boxes!
Another thing that will surprise you about the Bahamas is public transport – buses are mainly used by locals but there are no timetables or designated bus stops – just flag one down when it comes close enough and it'll stop for you! You can buy a ticket from the driver, or if you're feeling cheap, they'll usually let you ride for free if there's room left on the bus (just don't sit on the stairs!)
If visiting during summer, make sure to try out sand-sledding or sand tobogganing! Find it at Cable Beach in Nassau. It's always better with a buddy, though!
The Bahamas are known for their incredible beaches that extend into the horizon (like this one below). A lot of them are made of fine golden sand and clear blue water. You can find more photos here.
Prepare to be unemployed after your trip because pictures like these might leave you with no desire to go back to work 🙂
The closest airport is Nassau International Airport, but there are also smaller airports in Exuma, Cat Island, and Freeport.
Finally, don't forget to bring sunscreen! You'll be enjoying your vacation on a tropical island after all 🙂
---
---