Is it Mandatory to Buy International Student Insurance from School?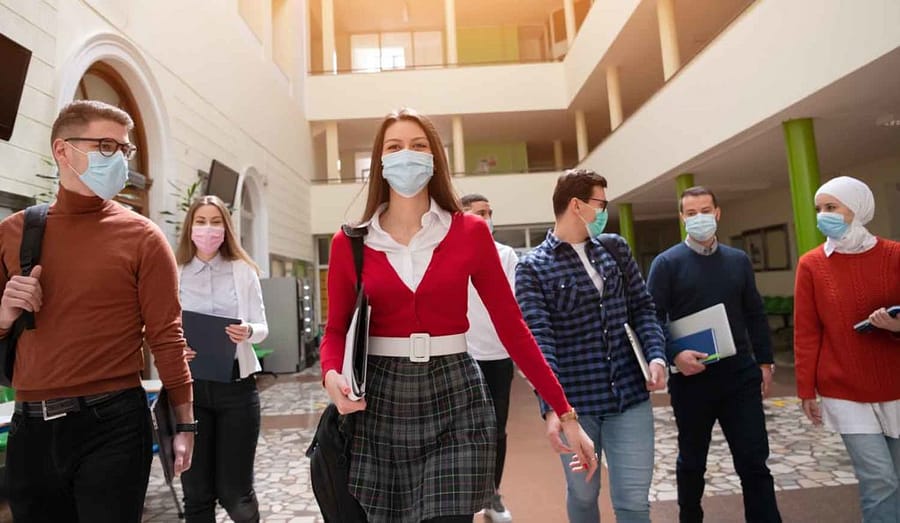 Is it Mandatory to Buy International Student Insurance from School?
Students coming on J1 or F1 visas finance their academics through loans or scholarships. The US has an expensive lifestyle and healthcare system. Amid all the expenses, worrying about paying medical and hospital bills is the last thing that should come to your mind! Getting involved in an accident, wanting dental surgery, or getting transported to a qualified hospital from a remote location is something that can cost you an arm and a leg.
Falling sick in the US is something that international students can't afford. Going abroad to pursue education is extremely exciting, but when it comes to hospitalization charges, things can get difficult. Plus, students are away from their families and friends, hence an insurance plan is going to keep them financially secured.
Do international students need to get insurance from universities?
International students in the US may need health insurance to enroll in their college/universities. However, it becomes necessary to purchase an adequate health insurance plan, which is a requirement set by the university and not by US law. Students must check with the colleges/universities they are enrolling in about the insurance and the coverage.
Health insurance requirements differ from one university to another, and some offer their plans. But students can purchase health insurance from a third party if their schools provide them with options to opt-out from their plans. Or they can purchase insurance plans from the university and additional coverages from outside.
Universities and their insurance plans
This is a step-by-step procedure.
When students look for universities, they may come across many that require them to purchase a school-sponsored group insurance plan. The insurance bill is added to their tuition bill, or the students need to pay it additionally. After getting the details of the payment, students can move ahead by purchasing the plan.
Some universities and colleges allow students to purchase insurance plans with a waiver. This means students get the chance to opt-out of the college insurance plan and get a plan from a third-party insurance company or an insurance agent. The plan they purchase needs to meet the minimum requirements set by the university.
Some universities may not have insurance plans for their students. Individuals who come to the US and enroll in schools for non-academic programs may have to purchase adequate insurance coverage outside. They need to get in touch with companies like us to find a plan that fits their insurance needs.
For instance, the University of Berkley requires students to have health insurance coverage while taking admissions. They will be automatically enrolled in the student insurance plan that provides coverage for medical, prescription, dental, and more. Schools within California State University require students to purchase student insurance before the enroll for classes.
Some universities don't accept coverage and policies purchased from other countries or third-party. But at the University of South Carolina, students get the option to buy their coverage from outside. Students who want to waive the university's insurance must fill out a waiver form every spring and fall semester.
How can lack of insurance plans affect students?
Lack of health insurance can affect the studies. Due to concerning medical bills, students may not be able to continue their education because they fail to cover program fees. However, a university is not the only place from where a student can purchase the plan. They can buy it from a US insurance company. Some universities recommend students buy health insurance via outside resources, but the policy needs to meet the school's requirements.
It is advisable to check what your school/university is offering before you go ahead and talk to an insurer. At most US universities, specialists are present who can tell the students about the options available and what is the most useful coverage.
If nothing works in your favor, you can reach out to us, and we will help you in selecting a comprehensive international student insurance plan. Visitor Guard® has years of experience in the field of insurance and has been helping our customers for decades. Call us now!
---
---