How to Choose Visitors Insurance for Parents Visiting the USA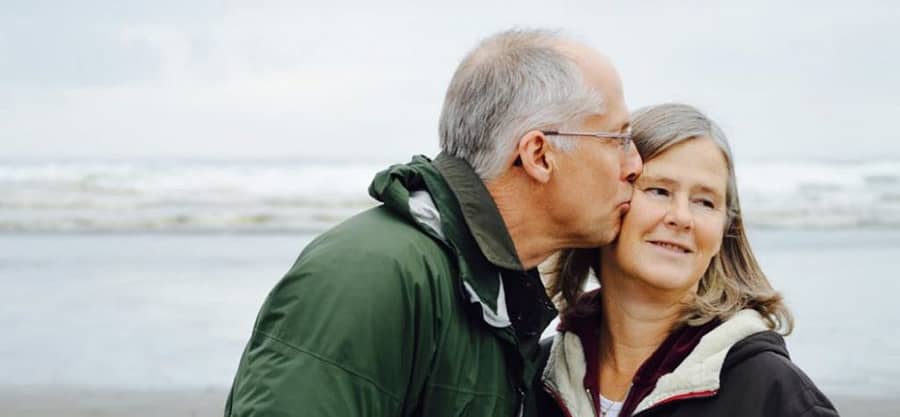 Travelling parents need to purchase visitor insurance that fits their current health and travel requirements.
When your relatives are about to visit, you often think of making plans such as attractions they can see, events they can attend and business they can address. However, we tend to plan a lot less for the undesirable occurrences – emergencies, accidents, illnesses and so forth.
But it's important that we do.
If the COVID-19 pandemic has taught us anything, it's that unforeseen occurrences can threaten our health and safety at the blink of an eye. That's why it's vital that you consider purchasing visitor insurance for your travelling parents. This is crucial if they are ageing or already elderly.
In this post, we will take a look at visitor insurance and how your parents can choose the best options tailored to their needs.
Visitor Insurance with Covid Coverage, Benefits & Cost
Understanding visitor insurance can be tricky because not every plan looks the same and might have exclusions such as COVID-19. For example, the level of visitor insurance can be influenced by the extent of coverage, which, in turn, affects the cost of coverage.
Generally, there are two levels of visitor medical insurance plans – fixed coverage and comprehensive coverage. Fixed coverage is cheaper, but it provides limited coverage. This can be a challenge if a parent were to face a situation such that an insurance plan doesn't cover. Comprehensive coverage, on the other hand, costs more but it offers a wider range of options. It's advantageous to very elderly parents or those who might have serious medical conditions and may require lengthy medical treatment abroad.
Ultimately, visitor insurance should provide both you and your parents with peace of mind – going for a more comprehensive plan allows for that. Of course, a fixed coverage plan can be useful for parents who are visiting for a very short period of time and who are in excellent condition.
Visitor Insurance "Add-Ons" & Extensions
Some visitor insurance plans may provide coverage for your parents for an additional cost or with specific terms depending on their needs. The typical visitor insurance plan will cover the costs of hospital visits, surgery, prescription medications and ambulance rides. However, some plans will include some additional offerings.
Take, for example, evacuation coverage (or medical evaluation & repatriation coverage). A visitor insurance plan with this provision would cover your parents in the event that they need to be transported to the nearest qualified medical facility.
Visitor Insurance for Specific Conditions
Visitor insurance can go even further by providing coverage for individuals with critical needs. A popular and potentially life saving provision that visitor insurance can offer is coverage for acute onset pre-existing conditions.
As its name suggests, this provision is ideal for parents who have medical conditions that have the potential to suddenly "flare up" abroad. The stipulation with this coverage, however, is that for a parent to qualify, they must be treated typically within 24 hours of the first symptom.
In other words, they can't get coverage for check ups or refill prescription drugs. However, if there is a sudden and unexpected spontaneous outbreak of an existing condition for which treatment is needed within 24 hours, that can constitute an acute onset of pre-existing condition.
Basic health insurance terms that you must know
If you are getting visitor insurance for your parents, it is essential to have a brief understanding of the terminologies used. You may not have to learn everything, but a basic knowledge is needed. Insurance policies differ in each country, and especially when parents are coming to the US, it is best to know how the policies work in the US. It will also help you in finding the right one that suits your parents' travel and medical needs.
Here are some common insurance terms that you will come across while buying a plan.
Deductible- Deductible is the amount that one pays before the insurance plan starts to pay for your healthcare services and medical costs. For instance, if the deductible is $500, you must pay till that amount, after which the insurance plan will start paying. Most of the visitor insurance plans have various deductible options, which you can choose as per your comfort level. Deductibles can be annual deductibles or per incident deductibles. If the plan has a per incident deductible, you must meet your deductible for every new illness or injury you see the doctor for. On the other hand, if the plan has an annual deductible you will have to meet the deductible only once per year. Remember, the higher the deductible, the lower will be the premium, and vice versa.
Coinsurance- Co-insurance is the percentage of costs of covered healthcare services you must pay out-of-pocket after you have reached your deductible. It is a form of cost-sharing or splitting the price of a service/medication between the insurance company and you. For example, if the plan says that it will cover 90% of the first $5,000 bills, after which it will pay 100% up to the chosen policy maximum. It means that after your deductible has been met, your insurance company will pay for 90% of the eligible expenses up to the first $5,000 in bills i.e. $4500, and you pay the 10% i.e., $1000. Once the bills reach $5,000 then the insurance company covers 100% of the eligible expenses up to the chosen policy maximum.
Policy maximum- Policy maximum is the maximum amount your insurance company will cover you aper your purchased plan. The policy maximum can vary from $50,000 to $8 million, depending on the visitor insurance plan you opt for. The travelers age is a major factor that decides the policy maximum of an insurance plan. Remember that, the higher the policy maximum you choose, the higher the premium will be.
Copay- Copay is different than co-insurance. Every time you see a doctor, you may pay a set amount which is called copay. A copay is a flat fee that a doctor or specialist charges you for using their services. Typically, when there is a co-pay, there is no deductible. The amount can be determined by the insurance plan you choose. For example, you might have to pay a $30 copay when you visit a doctor or fill a prescription at the pharmacy. You need to pay this amount each time you use a certain service. Copay amounts could vary depending on the type of service you avail.
PPO Network- PPO means Preferred Provider Organization and often comes with a comprehensive health insurance plan. A plan with PPO Network means you can get access to any hospital, clinics, and physicians within the network at a lower rate. Through this network, the insurance company has negotiated a rate with the healthcare providers thereby lowering costs. Furthermore, you do not have to commit to a single physician. You have the complete freedom to change physicians without needing a referral. The healthcare facilities within the network are called in-network and the ones outside are called out-of-network. Some plans can cover a percentage for you in out-of-network.
Out-of-pocket maximum- An out-of-pocket maximum is the total amount of money that you must pay for covered services. It does not include premium and billed charges. As this varies from one plan to another, it can include coinsurance, and deductible. Once you pay your out-of-pocket maximum, your insurance company will pay 100% of covered amounts for your covered services. However, this does not apply to non-covered services or out-of-network services.
Sub-limits- Limited benefit plans have a sublimit for every benefit. To pay lower premiums, people often choose a limited insurance plan. However, they do not realize the attached sub-limit clauses, which eventually leads them to pay more from their pockets. Now, with a sub-limit clause attached, the insurance company may pay only up to a certain amount. The rest of the medical bills must be cleared by you. Suppose your chosen plan says that hospitalization is covered at $1,000 per day for a maximum of 30 days. If the hospital charges $2,000 per day for 5 days, the plan will pay $1,000 x5 which is $5,000, but your total hospital bill accounts for $10,000. The rest of the $5,000 will be out of pocket.
Waiting period- When you buy a healthcare policy, you need to know that not all diseases are covered and not all are covered from Day 1. There is a waiting period to get certain coverage, such as:
wait period of 30 days where accidental hospitalization is covered.
A 2-day waiting period after the effective date before which you can start using the plan.
12 months waiting period for pre-existing conditions like asthma, diabetes, cardiovascular diseases, hypertension, and more.
Usually, you will not see waiting periods on visitor insurance plans as they do not cover pre-existing conditions.
How to Decide What Visitor Insurance Plan is Right for Your Parents
So how do you decide what insurance is the best plan for your parents? Does the decision boil down to your budget? Although finances can't be ignored, the cost of a plan shouldn't be the ultimate deciding factor for choosing a travel insurance plan. What matters more are the needs of your parents and the length/nature of their stay. These factors will bear far more weight than the cost of the plan itself. Why?
Well, picture this scenario. A parent (in this case, a father) with a heart condition decides to visit his family in the USA for three months. His adult children urge him to buy into a comprehensive coverage plan but he insists on a fixed benefit plan instead to save costs.
Unfortunately, this parent suffers a cardiac event that requires immediate hospitalization and costly procedures to save his life. Since he did not purchase a comprehensive plan, he now has more than just his deductible and coinsurance to pay for. Also not all plans provide the acute onset benefits for heart conditions, and hence he and his family are forced to pay for these medical expenses out of pocket.
They will likely face financial setbacks for years to come. Had he bought a comprehensive plan with acute onset benefit, this would have not been a problem. This scenario has been a reality for some families and it illustrates the importance of choosing coverage based on your needs rather than cost alone.
Understand the difference between fixed and comprehensive coverage
Fixed benefits insurance plans
Fixed benefit insurance plans offer limited and basic protection, but these are highly affordable. With such plans, every benefit is pre-defined, which means that if bills cross the predefined limits for each benefit, you need to pay the difference between these pre-defined amounts and the actual amount out-of-pocket. Some plans may or may not cover the acute onset of pre-existing conditions.
These fixed benefit plans do not have any contracted rates. The members are billed for their regular rates. They can visit any doctor or hospital they like. After the application has been submitted, you will receive an ID card that will have all the necessary information that the provider may need to bill the insurance company.
The plans do not provide travel-related benefits like trip interruptions, baggage delay, emergency union, return of minor children, and more. Some of the popular limited plans are Visitors Care, Safe Travels Elite, Inbound USA, and Visitor Secure.
Comprehensive insurance plans
Comprehensive plans are expensive but offer extensive coverage and better protection than limited plans. There is a wide range of plans available as per travel and medical needs. For a covered illness/injury, these policies can provide coverage up to the chosen policy maximum after the deductible and coinsurance have been met.
Typically, comprehensive plans follow a PPO network and network discounts are available if you choose to go to a network provider. Policies cover outside the network as well, hence you can rush to any provider you want. Inside the network, you will receive a discounted rate, and many plans waive the deductible and co-insurance. Whereas, outside the network, the plan may pay a slightly lower co-insurance percentage and you will have to meet the deductible.
Optional riders for sports, evacuation, and other additional coverage can be bought for an added cost. Most of the comprehensive plans have the option to be renewed. Travel-related benefits are also available, such as loss or stolen baggage and belongings, trip interruption, emergency reunion, return of minor children, terrorism, and more.
Is pre-existing condition covered?
Pre-existing conditions are medical conditions, whether diagnosed or not, which existed before an insurance policy became effective. These conditions often include asthma, heart ailments, high blood pressure, kidney disease, cancer, diabetes, and other chronic ailments. No visitor insurance plans cover pre-existing conditions, rather, some policies can cover non-chronic acute onset of pre-existing health conditions.
Each plan defines pre-existing condition and acute onset of pre-existing condition separately. So, reading the plan's brochure is suggested. Acute onset of a pre-existing condition means that you are traveling with a pre-existing illness and can experience a sudden health issue during travel. The significant factor is that the health condition must be unexpected and come out of nowhere.
For instance, if you have asthma, you can face a sudden attack during travel. This could be considered an acute onset. But if someone just wants to check the blood sugar levels in the laboratory or get a opinion from the doctor in the US for a condition that exists, that will not be considered as an acute onset. Most plans that cover acute onset provide a defined level of coverage and often are available mostly for individuals under 70 years old. Hence, reviewing policy brochures is necessary.
What is the coverage for 70 years and above?
Senior travelers are more susceptible to illness and are high risk for insurance providers. You should expect to pay higher premiums for this age group. Not all plans have and the same kind of coverage for visitors over the age of 70 years. Many plans drop the coverage amount for people over 70. Insurance providers like us have many options for people in this age group. We offer both fixed benefit, and comprehensive plans for travelers 70 and above. Visit USA Budget, Safe Travel Elite Diamond, VisitorSecure, and Visitors Care are the most popular fixed benefit plans. Whereas, Safe Travel USA Comprehensive, Visit USA, Patriot America Lite, and Atlas America are the popular comprehensive plans.
If you want to know more about these plans, contact us without hesitation.
What are the common exclusions?
Typically, visitor health insurance will not cover the following:
Pre-existing conditions
Dental care, unless except for dental emergencies
Skin care treatment and dermatological problems
Vision care except for treating eye injuries
Preventative or routine care (checkups, vaccines)
Injuries and illness due to terrorism or war
Childbirth, pregnancy, and maternity issues
Injury from high-risk sports
Mental health care
Injuries related to drugs and alcohol
Do check the brochure to have a clear understanding or call the insurance provider.
Is visitor insurance different than travel insurance?
Yes. Visitor insurance is short-term insurance designed to offer medical coverage to foreign visitors, students, travel enthusiasts, and entrepreneurs, providing coverage for the dates of the trip. Generally, the plans provide coverage for new and unexpected medical conditions. Trip cancellation insurance is meant to cover travel-related risks like trip cancellation, trip delay, trip interruption, baggage loss, loss of documents & passports, medical evacuation, repatriation of remains, and more. You will be reimbursed only if the losses are incurred due to a covered reason.
Visitor insurance plans are available for both US and non-US citizens. If you wish to visit the US for a few days or months, you can buy a comprehensive visitor health insurance plan that can cover you throughout your stay. On the other hand, travel insurance policies are made for US residents. If you are traveling within the US or outside the US for education, business, leisure, or training purposes, and require coverage for trip cancellation, trip interruption or medical you need a travel insurance plan.
Can plans be refunded if you cancel your trip?
Yes, you can cancel your insurance and get a refund depending on the cancellation policy of the plan you choose. Some companies will only allow cancelation for a full refund before the policy's start date. After the effective date most, companies provide a pro-rated refund minus a cancellation fee if there are no claims. If there is a claim there is no refund. To get more details about this, you can call us or drop us an email.
Deciding Factors to Help You Choose the Right Visitor Insurance
Your parents' health – If your parents deal with a chronic condition, it's wise to purchase visitor insurance that provides acute onset coverage. This applies even if their condition is relatively stable or has improved over time since some illnesses can be unpredictable.
The length of their stay – A short stay might not necessitate a robust coverage plan, but a longer one certainly does. If your parents plan to visit for several months or more than a year, you should look into a comprehensive plan that grants them better medical coverage. Conversely, if your parents are in excellent health and are only staying for a short amount of time, a fixed plan may suffice.
Their country of origin – If your parents are coming from a country outside the USA that also has excellent health care, this too can affect the visitor insurance plan they opt into. For example, a Canadian resident has access to healthcare that they will not have to pay out of pocket for – the opposite of what they might face in the USA. It may be advantageous for them to return home for a necessary medical emergency, and in such a case, an evacuation insurance might be all they need.
Coverage for COVID-19 – With the current pandemic, many visitor insurance policies have excluded coverage for COVID-19 and pandemics as such. Treatment for COVID-19 can be extremely expensive. There are a few policies that cover COVID-19 as any other coverage. Choosing a plan that can cover COVID-19 can save you from financial setbacks.
Not All Insurance is Created Equal
Choosing the right visitor insurance for a parent shouldn't be done haphazardly. Give careful consideration to the factors surrounding your parents' visit – their health, the reason for their stay and the duration of their visit. These factors matter more than the cost of an insurance plan itself. By choosing the right plan, you will give both yourself and your parents peace of mind that they will be well-cared for no matter what events may unfold.
Looking for assistance to choose visitor insurance for your parents? Get in touch with us so that we can answer your questions!
Also Read: Safe Travels USA Comprehensive vs Atlas America: A Detailed Comparison
---
---