Documents and Entry Requirements for Travel to Mexico From the US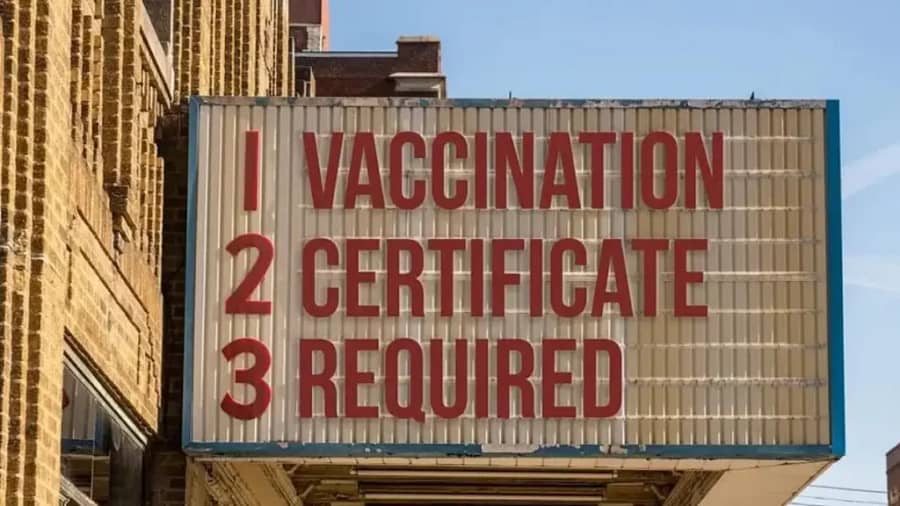 Are you traveling to Mexico from the US? Whether you go to Mexico by air or land, you must meet specific travel requirements. Read on to learn all the documents and entry requirements for travel to Mexico from the US.
About entry and exit requirements to Mexico from the US
Mentioned below are the documents needed to travel to Mexico by air. Tourists need a valid passport book to enter Mexico by air. However, those attempting to enter an airport with a US passport card may be denied admission. One of Mexico's essential travel requirements is to visit the National Migration Institute (INM) office to obtain an entry permit (Forma Migratoria Multiple or FMM) if you want to travel beyond the immediate border area, like 20 kilometers into Mexico.
INM may permit tourists to stay up to 180 days (about six months) without a visa or may limit authorized stays to shorter periods as per their will. Hence, tourists must confirm the specific length of authorized stay written on the entry permit (FMM). Mexican immigration authorities may ask you to show both your passport and entry permit at any point. You can be detained if:
You have no proof of legal status in Mexico.
You have no passport.
You have overstayed your authorized stay.
What Documents Do I Need to Travel to Mexico by Air?
To travel to Mexico by air, you will typically need the following documents:
A valid passport: You will need a valid passport for at least six months after your planned departure date.
Mexican Tourist Card (FMM): Also known as a Forma Migratoria Multiple, it is a document issued by the Mexican Immigration Authority that grants you the right to visit Mexico for a period of up to 180 days. You can obtain this card by completing an online application before your trip or at the Mexican airport upon arrival.
Flight tickets: You must show proof of your airline tickets to Mexico at check-in and when you arrive in Mexico.
Other requirements: Depending on the type of visit, you may need to provide additional documentation, such as a letter of invitation or proof of financial support.
What Documents Do I Need to Travel to Mexico by Car?
Here are the documents one must carry if one travels by car from the US to Mexico.
Passport: You'll need a valid passport to enter Mexico. Ensure your passport is valid for at least six months beyond your intended stay in Mexico.
Vehicle registration: You'll need to bring the original vehicle registration or title to prove ownership of the car you'll be driving. If you're still paying off the car, you'll need a letter from your lender authorizing you to take the vehicle out of the US.
Temporary vehicle importation permit: If you plan to drive beyond the border zone, you must obtain a temporary permit. 
Driver's license: You'll need a valid driver's license to drive in Mexico. It's also a good idea to carry an international driving permit.
About vehicles permit and checkpoints to Mexico from the US
Tourists can face multiple immigration checkpoints inside Mexico, including in popular tourist areas far from the border. To bring a US-registered vehicle, you will need a temporary vehicle import permit, which is processed through Banjercito. In addition, you need to give a deposit that will be refunded once the vehicle leaves Mexico.
Moreover, Baja California, Baja California Sur, and Sonora have a hassle-free zone where tourists can travel without an entry permit or car registration within the zone. Without a valid US registration, Mexican authorities can seize a vehicle if that is driven by a Mexican national and not a US resident. Mexican authorities can also seize a vehicle without the temporary import permit if found beyond the border zone.
About goods and customs in Mexico for travelers from the US
As per requirements for travel to Mexico, the government can deny entry to foreigners if they have been charged with or convicted of a severe crime in Mexico or elsewhere. US citizens bringing in goods beyond their personal effects worth $300 or more must declare those goods with Mexican customs, or they have the risk of getting them confiscated. Mexican customs authorities can seize vehicles carrying goods without declaration or sufficient funds to pay duty fees.
About COVID-19 and restrictions in Mexico for people traveling from the US
Mexico has approved emergency use of the AstraZeneca, CanSino, COVAX, India Surem Institute, Pfizer, and Sputnik V vaccines. US citizens are permitted to enter with no negative COVID-19 tests (PCR and/or serology) required for entry. They are not required to follow quarantine protocols, but the Mexican government encourages people to continue respecting social distancing measures to prevent the spread of the virus.
The use of face masks in closed public spaces is reintroduced in a northern Mexican state. This can help to reduce rising COVID-19 infections and the spread of other respiratory diseases. Nuevo Leon has the highest number of COVID-19 cases in Mexico, with new cases every day. However, approximately 86% of the state's population has received at least one dose of a COVID vaccine. In October, the country's federal government removed wearing face mask protocols in open spaces.
Passengers and aircrew members arriving at Mexican airports may be subject to health screenings, including temperature checks. Those showing symptoms may be subject to added health screening and/or quarantine. Travelers entering Mexico via land may be subject to health screen, including temperature checks. In addition, they may experience the possibility of being returned to the US or quarantined in Mexico.
Here is a few Insurance plans that cover your medical expenses while traveling to Mexico.
1. Visitor Secure
Visitor secure is a Fixed Limited Coverage insurance plan with sub-limits for each claim with coverage for acute onset of pre-existing conditions.
2. Atlas International
Atlas International is a comprehensive medical insurance plan that covers the acute onset of pre-existing conditions when treatment is obtained in the first 24 hours.
3. Kidnap and Ransom Insurance
Visitor Guard® offers Petersen International Underwriters' Kidnap and Ransom Insurance that covers people traveling to Mexico.
The plan covers individuals and organizations against the financial and reputational risks of kidnapping, extortion, and wrongful detention. This type of insurance can provide various services, including crisis management, negotiation, ransom payment, and legal and medical expenses coverage.
It can be precious for individuals or organizations operating in high-risk areas or engaging in high-profile activities.
About travel insurance for people visiting Mexico from the US
Although Mexico travel insurance is not required to enter the country, it is highly recommended. With COVID-19 fear still in the minds of travelers, they are buying insurance to cover them from medical mishaps during the trip. A travel insurance plan lets you enjoy a vacation without any stress. Accidents and sicknesses can occur at any time, forcing you to rush to the nearest emergency room or get hospitalized.
An insurance plan typically covers inpatient and outpatient hospital stays, medical emergencies, prescriptions, and drugs, doctor's visits, urgent care, emergency medical evacuation, repatriation, COVID-19 treatment, acute onset of pre-existing conditions, and more. Some plans also offer trip-related benefits like a trip interruption, baggage loss, etc. Depending on the nature of the trip and the length of stay, you can choose a plan that suits you the best.
General tips for visitors to Mexico from the US
In Mexico, you can dial 078 from any phone to find free information about tourist attractions, airports, travel agencies, car rental companies, embassies and consulates, hotels, hospitals, financial services, migratory and other issues.
US citizens must present a valid passport when entering Mexican territory by any means of transportation. There are no exceptions for minors. If you stay less than 72 hours (about three days) within the border area, you do not require an Official Entry Immigration Form (FMM).
US citizens who travel as tourists beyond the "border zone" or enter by air must complete an Official Entry Immigration Form (FMM).
If you are coming to Mexico for business trips, you must complete and submit an FM-N form, allowing for business, not employment, in the country.
Travelers can bring up to $500 worth of merchandise to Mexico without paying duty when traveling by air and $300 by land.
Tourists can obtain Mexican pesos at exchange houses, banks, and ATMs through international credit cards.
This are some crucial information for traveling to Mexico from the US. To know more about Mexico travel insurance, contact Visitor Guard®.
---
---