7 Things to Know about Health Insurance for International Students in the US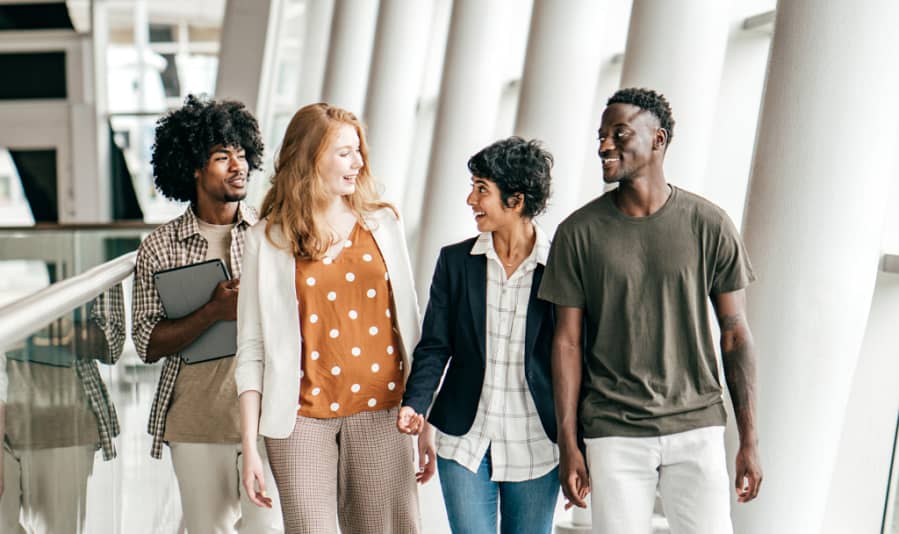 If you are coming to the US to pursue your academic dreams, the first and foremost thing you need to consider is your health. You must ensure you are well-protected during your stay because the US healthcare system is complicated and expensive. As an international student, your life can be challenging because you will not gain access to any domestic plans in the US. Hence, a health insurance plan from a school-sponsored program or a private insurance company can be your rescuer!
If you have no idea about insurance plans, here are the top things that can increase your knowledge.
1. Understand why you need an insurance policy
Regardless of your sound physical and mental health, it would help if you bought a health insurance policy before moving to the US for a short stay. You must pay medical expenses and hospital bills from your pockets if you are uninsured. And, as American healthcare is costly, you must have a good amount of money in your bank account.
A visit to a doctor can cost you about $500, a stay in the hospital can be $10,000, and a medical evacuation can cost you around $25,000. Unfortunately, most students cannot pay from their pockets; hence, they go for an alternative method- a student health insurance plan. When you choose an insurance plan, you can receive cashless treatment for new illnesses or injuries in the hospitals, depending on the plan. First, you need to pay the deductible and coinsurance per your policy; after that, your plan can cover the rest of the eligible expenses.
2. Understand the terminology
Insurance has many terms like deductible, co-pay, coinsurance, premium, claim, policy maximum, comprehensive and fixed benefit plans, in-network, out-network providers, and more. You may have never heard these terms before, but once you decide to get a policy, it becomes crucial to understand the terminology.
Premium is what you pay every month for the plan you have purchased. A deductible is an amount you pay before your insurance begins to pay. Typically, with a higher deductible, you have a lower premium. Coinsurance is an amount that you pay after your deductible is met. This is typically a percentage that you share with the insurance company. Before buying a plan, make sure that you have understood the terminology and know how the plan works.
3. Keep in mind the necessary insurance requirements for your visa
Your international student health insurance requirements will be based on your full-time student status, i.e., a J1 visa or F1 visa. J1 students entering the US must meet the US Department of State insurance requirements. The requirements include:
Medical benefits of at least $100,000 per accident or illness
$25,000 for repatriation of remains coverage 
$50,000 associated with the emergency medical evacuation of the exchange visitor to their home country
A deductible of no more than $500 per accident or illness
Moreover, the policy must be underwritten by an organization that checks off boxes such as an A.M. best rating of "A-" or above; an Insurance Solvency International rating of "A-1" or above; a Standard and Poor Claims Paying Ability rating of "A-" or above; or a Weiss Research, Inc. rating of B+ or above.
If you are on a J1 visa, you can choose a school-sponsored insurance program individually or in a group. If the sponsor organization permits, you can opt for an insurance plan from a private insurance company. F1 students entering the US do not have to meet any insurance requirements set by the US State Department, but they must meet the insurance requirement of their college or university. In most cases, the institution decides the level of coverage a student must have to enroll in classes.
If you are on an F1 visa, you need to find out if your school has a mandatory school-sponsored group program. If the school-sponsored program is not compulsory, you can choose the option to waive and select an insurance program outside.
4. Know what your insurance covers
Not all plans will offer the same level of coverage. There are two types of insurance plans- comprehensive and fixed benefit. The comprehensive plans provide people with better protection and coverage. However, these plans are more expensive than fixed benefit plans. In contrast, fixed benefit plans have pre-defined limits and offer lesser protection. These plans are more economical than the comprehensive plan.
Whether you choose a fixed benefit plan or a comprehensive plan, the schedule of benefits is going to be different. Typically, most plans cover new medical illnesses or injuries, emergency evacuation, repatriation, doctor visits, urgent care, COVID-19, prescription, drugs, surgeries, and more. In addition, some international student plans also cover mental health, pregnancy, and maternity benefits.
Furthermore, it would help if you chose a plan according to your visa status. For example, if you are on an F1 visa, you must know the level of coverage your institution wants. And if you are on a J1 visa, you need to buy a plan that meets the US Department of State standards. Besides, you can also add optional coverage if required, such as accidental death and dismemberment, adventure sports, evacuation rider, personal liability, crisis response, etc.
5. Consider your budget
The comprehensive international student insurance plans are typically more expensive than the fixed benefit but offer maximum coverage. The premiums are a bit higher, but you get the utmost peace of mind during your stay in the US. Moreover, you do not have to worry about losing your finances during any unforeseen medical event. 
Whether on a J1 or F1 visa, you must have insurance when coming to the US. Try saving some money each month to ensure you are unharmed. It will help you cover the deductible and coinsurance of your chosen plan. Also, you need to be mindful of the expenses of living abroad.
6. Choose a reputable insurance provider
It is essential to choose a trustworthy insurance company from the US. Your standard insurance plan may not cover you entirely when abroad; hence buying a plan from a US insurance provider like us is recommended. The policies are well-recognized by the hospitals and clinics, and the claim process is hassle-free.
Not all insurance plans are effective, and it may be challenging for you to pick the right plan. This is where you need an insurance company's help. Visitor Guard® has been helping its clients for the last two decades. If you need assistance, call us.
7. Other aspects to consider
Double check your school's requirements because some institutions may have additional requirements and give you the option of a waiver. Make sure that your chosen plan meets the requirements of your visa status. Though F1 students do not need an insurance plan to maintain their visa status, J1 visa students need one.
Also, understand the process of claim, renewal, and cancellation policy of your plan. While you may not need insurance coverage right from day one (though recommended), you will need it once your semester begins. Consider purchasing your plan before coming to the US.
Now that you know the benefits of buying an insurance policy, do not wait any longer. Instead, call us and buy a suitable plan that fits your goals and needs.
---
---