U.S. and U.K. Restrictions on Electronic Devices on Flights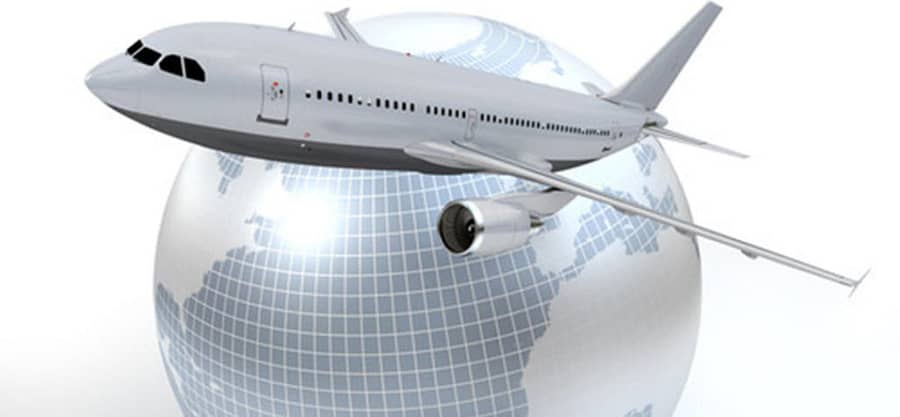 In March of 2017, the US (United States) and UK (Great Britain) both moved to ban passengers from bringing electronic devices larger than a smartphone on flights coming from a number of airports in several Muslim-majority countries. Here's what you need to know about the electronics ban on these flights and how you can comply with the new rules.
What Does the Policy Say and Why Was It Implemented?
Any electronic device bigger than a smartphone––including laptops, DVD players, game systems larger than a phone, tablets, and other portable electronics––have been banned from the list of items allowed to be carried on to a flight from several Middle Eastern and African airports. Passengers can check their items but cannot bring them into the cabin like they were once able to.
According to the Telegraph, this change was the result of new intelligence that terrorists are "aggressively pursuing innovative measures" to carry out in-air attacks on commercial flights using electronic devices. While it isn't clear exactly when or how this intelligence was obtained, this is currently the extent of the explanation for the change in U.S. and Britain's flight policies.
Which Airlines and Countries Are Affected?
As stated by the Washington Post, the U.S. has flagged 10 airports under the ban, including
Queen Alia International Airport (AMM) in Jordan
Cairo International Airport (CAI) in Egypt
Istanbul Ataturk Airport (IST) in Turkey
King Abdulaziz International Airport (JED) and King Khalid International Airport (RUH) in Saudi Arabia
Kuwait International Airport (KWI) in Kuwait
Mohammed V International Airport (CMN) in Morocco
Hamad International Airport (DOH) in Qatar
Dubai International Airport (DXB) and Abu Dhabi International Airport (AUH) in the United Arab Emirates
The airlines affected include
Emirates
Etihad Airways
Qatar Airways
Kuwait Airways
Royal Jordanian
Saudi Arabian Airlines
EgyptAir
Turkish Airlines
Royal Air Maroc
The U.K. restrictions are not as wide and only include individuals flying from
The United Arab Emirates
Qatar
Kuwait
Morocco
However, individuals flying on either domestic or foreign carriers from any of these countries will be affected by the ban. The U.K. has been clear that this affects only individuals flying directly to Britain but believe that other European countries may be quick to follow with their own ban.
Are Layover Passengers Affected?
Yes. If you have a layover in one of the airports listed above, you will still be affected by the ban. According to The Points Guy, even those with trusted traveler status will be affected.
Some airports will not allow you time to swap your devices from your carry-on luggage to your checked luggage during a layover, so it may be a good idea to check your device from the get-go, but this could be on a case-by-case basis.
How Long Will This Ban Be in Effect?
There is no set time for when the ban will be lifted. While the spokesperson for the Department of Homeland Security stated the directive would run until October 14th, there is a possibility of it being extended for another year and possibly longer.
How Can I Make Sure My Electronics Are Protected from Damage and Theft?
There is only so much you can do to protect your electronics when you check them, and in most cases, the airline will not cover damaged or stolen devices. However, you can make sure to put them in their individual cases inside your suitcase so they don't get rattled around too much. And you can also wrap your case in plastic so you can make sure your devices weren't tampered with.
What Will I Do to Pass the Time?
It is understood that these are long flights and that most people are accustomed to having their electronic devices to hold their interest. Families with small children are especially concerned, as they are used to being able to keep their kids entertained with a tablet or laptop during the flight. Here are some ways you can pass the time without your electronics.
Bring a book––or several––on the flight.
Bring coloring books, crayons, and activity books for your kids. Sticker books and small toys can be fun as well.
Many of these flights will provide you with entertainment, including movies, TV channels, and a number of other options. Though you won't have your DVDs, you can watch something the airline provides, and don't worry, most flights offer kids' shows and movies too.
Use the time to get some much-needed shut-eye. If you're going to be traveling a lot, it can help to get a little extra sleep on the plane, and maybe you won't be quite as jetlagged when you arrive at your destination.
Travelers are encouraged to be practical and take measures to ensure their safety. By investing in good visitors insurance or flight insurance, allow yourself and your family to relax and take in the sights.
---
---